How to create your UML Diagram
The UML diagrams in this Solution are divided into three broad categories:
Structure Diagrams
Behavior Diagrams
Interaction Diagrams
The seven Structure Diagrams are the core components that must be present in any system being modeled. These include:
Class,
Component,
Composite Structure,
Deployment,
Object,
Package,
Profile diagrams.
To assign functionality, we have three Behavior Diagrams:
UML Activity,
UML State Machine,
Use Case diagrams.
The Interaction subgroup controls the flow of control and data, including diagrams for
Communication,
Interaction Overview,
Sequence,
and Timing.
For UML experienced users, the diagrams and objects will be familiar; while the Rapid Draw interface offers an intuitive way to connect and shape your diagrams. The solution is designed to make your UML diagramming simple, efficient, and effective. In the coming months, there will be more solutions making use of the Rapid Draw functionality.
Video 1. How to create your UML Diagram
ConceptDraw have released an exciting UML solution, using our intuitive RapidDraw technology. This video will take you through all the available diagrams, with a brief description of what each is capable of. This new solution can be found and downloaded through your ConceptDraw STORE.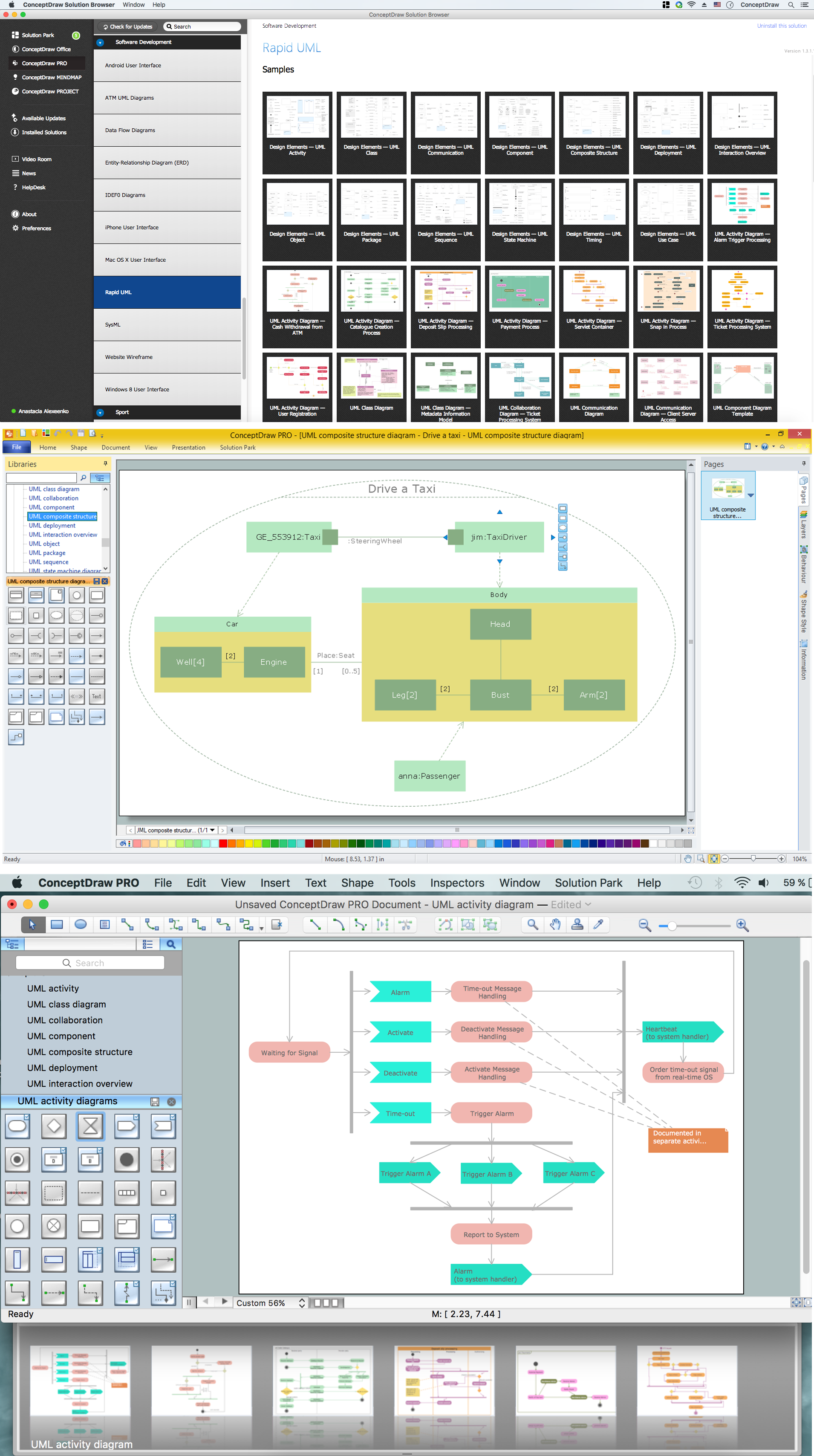 Pic.1. UML Diagram solution (Mac OS and Windows®)
The 13 diagrams contained in the Rapid UML Solution offer an essential framework for systems analysts and software architects to create the diagrams they need to model processes from the conceptual level on through to project completion. Thanks to the tools in this Solution, UML diagramming has never been faster or easier.
Try it today!
TEN RELATED HOW TO's: