Quality Mind Map Solution
The Quality Mind Map Solution extends ConceptDraw MINDMAP with the addition of a number of Quality Management Mind Maps (Presentations, Meeting Agendas, and problem-solving techniques). These map templates are great starting points to identify, track, and address quality initiatives in your organization.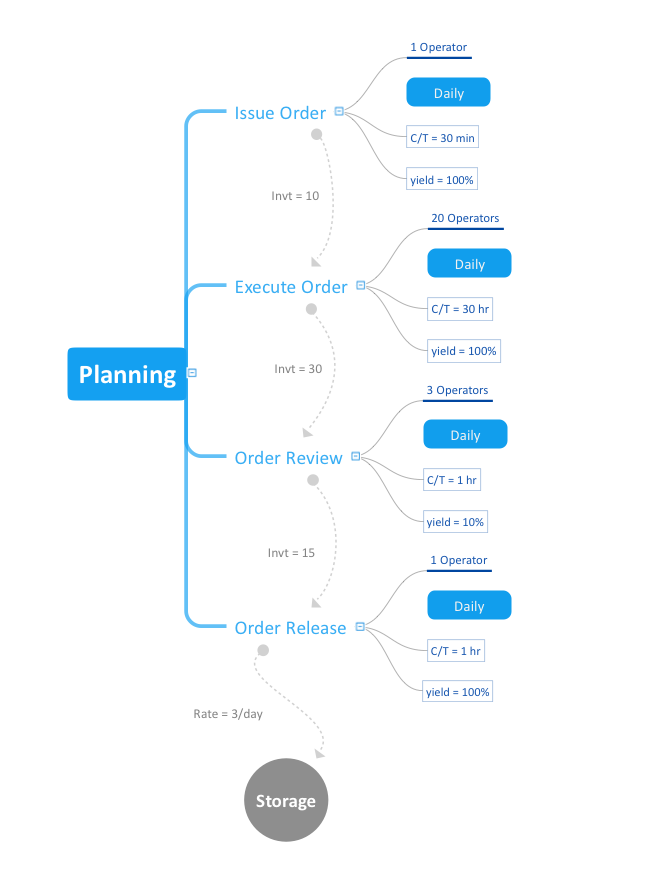 Pic.1 Mind map - Value stream mapping (VSM).
This mind map shows how Value Stream Maps can be represented as a mind map. Value Stream Maps can help a manufacturing team visualize the material and information flow required to deliver a product or a service to customers. Value Stream Maps are used in the Lean Manufacturing methodology to analyse and identify potential process improvement opportunities.
---
See also Samples:
NINE RELATED HOW TO's: