Cisco Network Objects in ConceptDraw DIAGRAM
"Cisco customers generally use Visio or ConceptDraw to document their complex network designs. Cisco SE's such as myself use Visio or ConceptDraw to show customers new Cisco solutions that solve their business and network problems. So, I use ConceptDraw regularly for sales activities as I work in the sales division at Cisco." - Brad Hedlund, Systems Engineer at Cisco Systems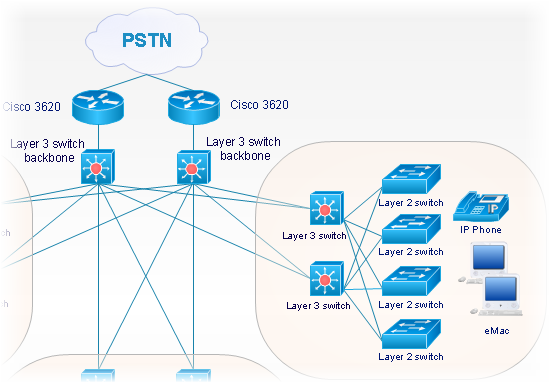 More than 400 network objects are contained in the ConceptDraw library. Our library is constructed in accordance with Cisco Systems Corporate iconography. All objects are vector, so they can be resized without losing any quality. Such an extensive library provides Network Professionals with the tools necessary to design and prepare network solution diagrams.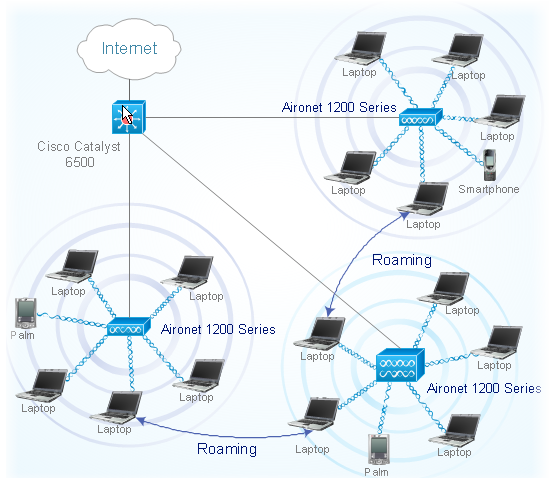 ConceptDraw Cisco Library Set contains the following libraries:
Basic elements - routers, switches, etc. 62 objects.
Buildings - office, university, government, etc. 20 objects.
IBM - mainframes, controllers, processors, etc. 7 objects.
LAN - workstations, terminals, servers, etc. 21 objects.
Media - token rings, FDDI rings, lines. 10 objects.

Multimedia, voice, phones. 27 objects.
Optical - amplifier, router, APS, etc. 18 objects.
People (as symbolic images). 16 objects.
Additional products - gateways, workstations, concentrators, etc. 128 objects.
Routers. 22 objects.
Security - secure routers, secure switches, secure catalyst switches, etc. 15 objects.
Switches & Hubs. 24 objects.
Telepresence - CTS 100, CTS 200, CTS 300. 7 objects.
WAN - hubs, clouds, MUX, NAT, etc. 15 objects.
Miscellaneous - satellites, modems, BBS and other. 26 objects.
ConceptDraw DIAGRAM is the only application on the Macintosh platform, supplied with a comprehensive Cisco icon set. For graphic solutions that support Windows, only Microsoft Visio has a library of Cisco shapes. ConceptDraw DIAGRAM is a valuable option to many network professionals that use Macintosh computers or work in a combined Mac and PC environment.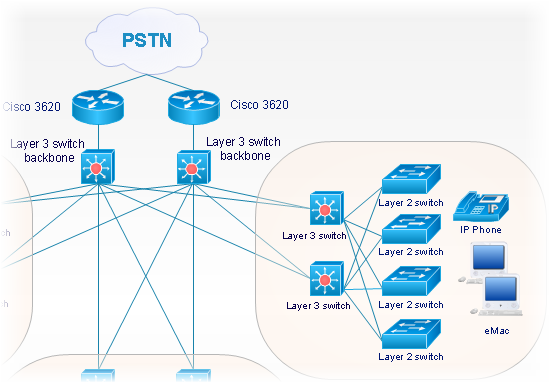 TEN RELATED HOW TO's: