Network Diagram Software. LAN Network Diagrams. Physical Office Network Diagrams
How to draw LAN Network Diagram
Are you IT professional working for a company? To visualize the networks arrangements in buildings and offices you need to make communication schemes of Local Area Networks (LAN) as it can help to place the physical office networking on a diagram in order to know where exactly each of the cables, laptops, telephones, etc. are and so to sort these things out. With help of Computer Network Diagrams solution, you'll find it simple to make your own flowcharts using the examples of already existing charts. Whether you are IT specialist, telecom engineer, stakeholder or end-user, you'll find ConceptDraw DIAGRAM to be a useful software to make any kind of diagram, flowchart or design plan to represent physical office network in short terms with help of our tutorials, videos and large choice of design symbols as necessary elements for making professionally looking charts. Use our templates and samples to simplify your work.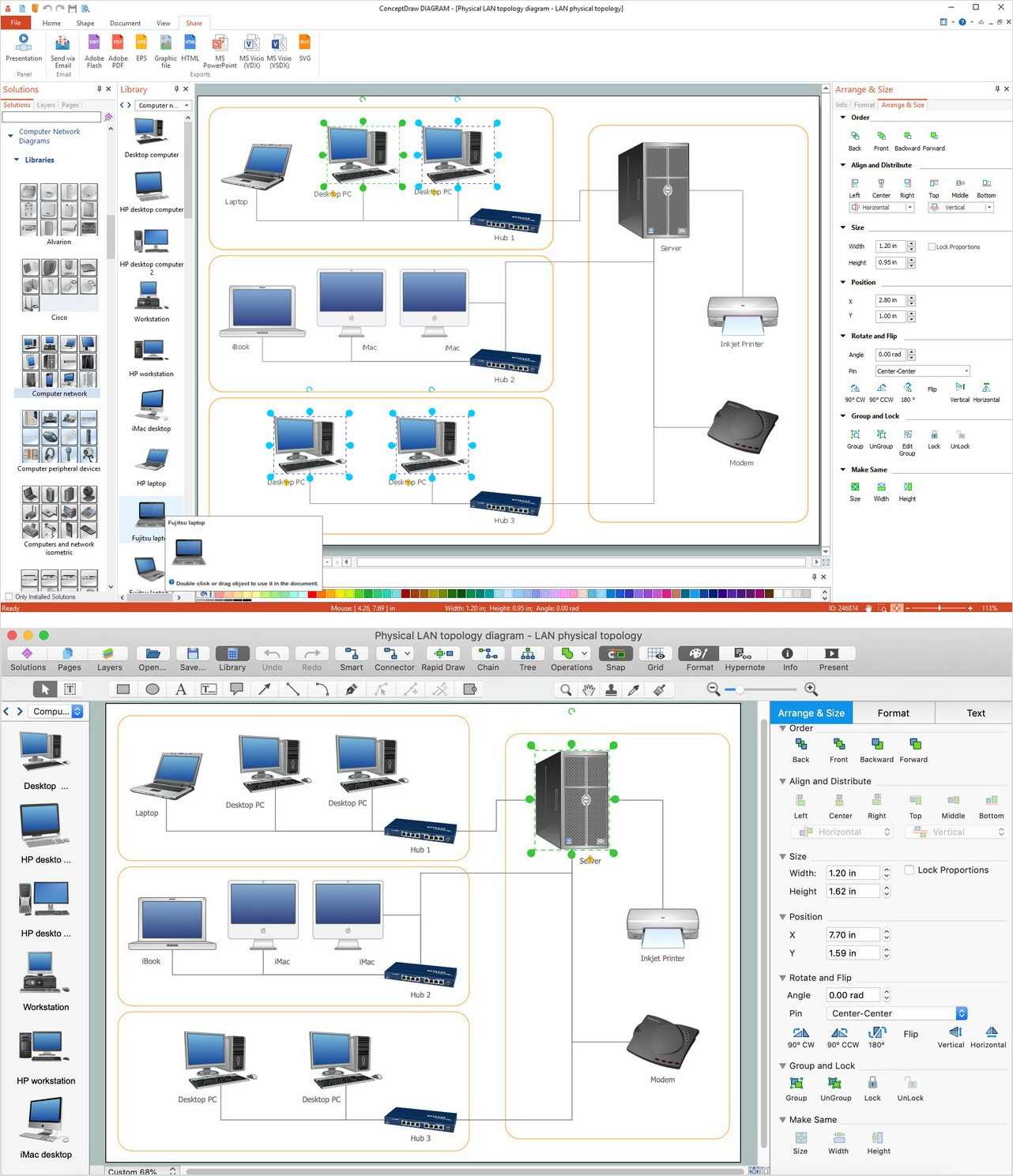 Example 1. Network Diagram Software
You can use the appropriate stencils from the Computer Network Diagrams libraries of symbols for network components and points, diagrams for LAN and WAN, schematics and wiring drawings:
Computer Network
Computer Peripheral Devices
Computers and Network Isometric
External Digital Devices
Internet Symbols
Logical Network Diagram
Cable Network
LAN Network Diagrams
Logical Symbols
Network Hardware
LAN Physical Office Network Diagrams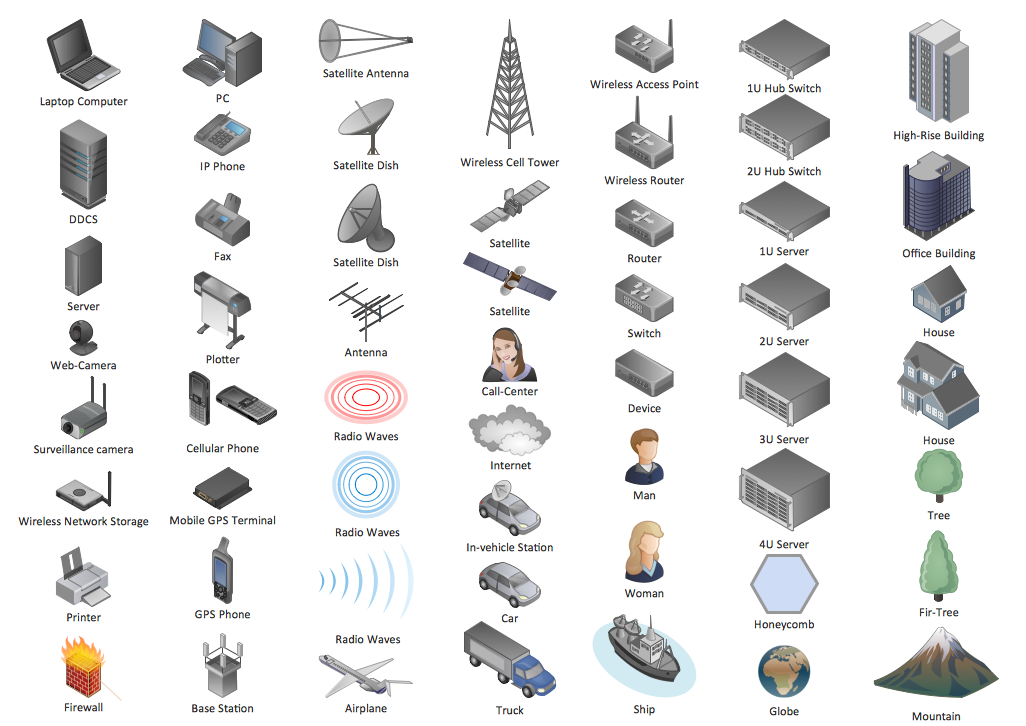 Example 2. Design Symbols — Computers and Network Isometric
Computer Network Diagrams solution provides also collection of samples and templates. They are the good examples and can be used as the base for your own LAN Diagrams.
The sample below was created in ConceptDraw DIAGRAM diagramming and vector drawing software enhanced with Computer Network Diagrams Solution and shows the LAN Network Diagram.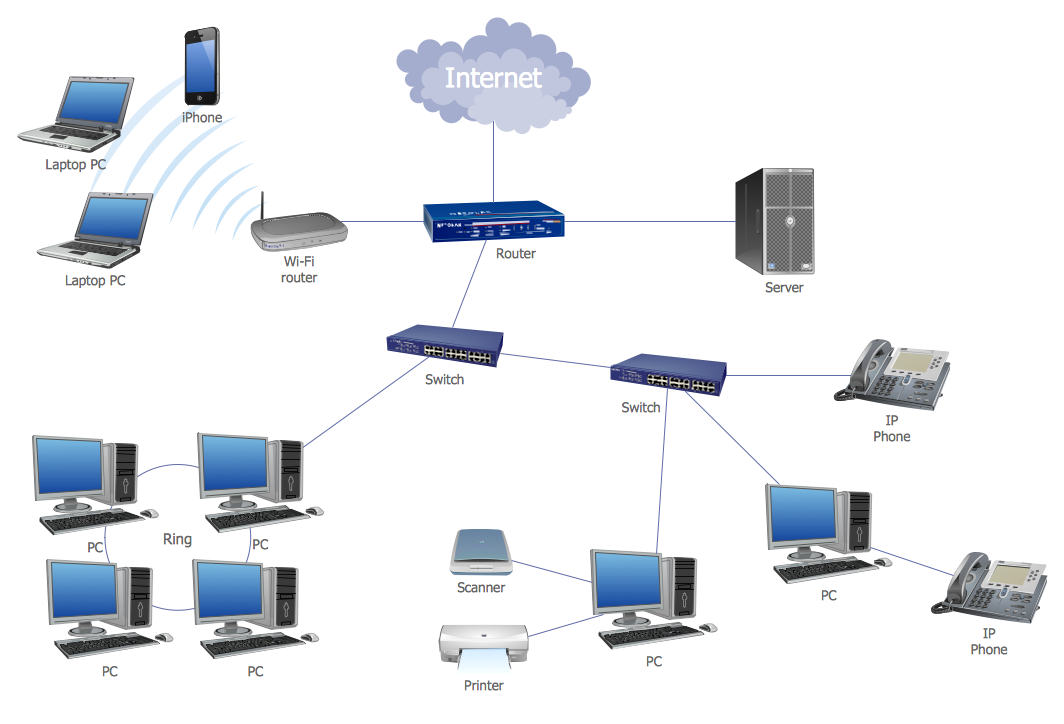 Example 3. Simple LAN diagram
Use ConceptDraw DIAGRAM program with Computer Network Diagrams solution as effective tools to create your own professional looking LAN diagrams and LAN network diagram quickly and easily. It helps clearly represent and communicate network architecture, physical office network diagrams, topology, and design to IT and telecom engineers, stakeholders and end-users.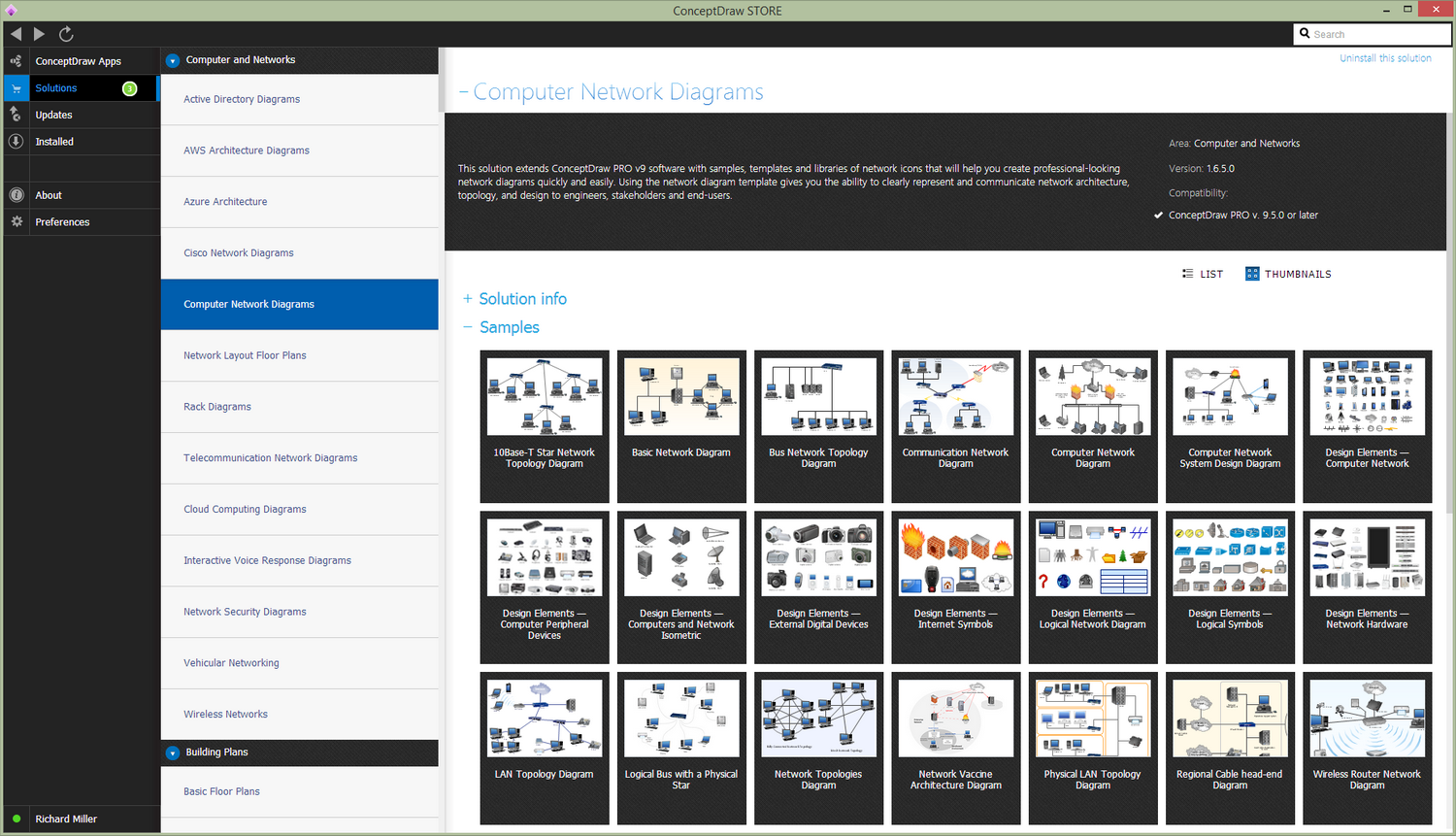 Example 4. LAN Diagrams solution
All source documents are vector graphic documents. They are available for reviewing, modifying, or converting to a variety of formats (PDF file, MS PowerPoint, MS Visio, and many other graphic formats) from the ConceptDraw STORE. The Computer Network Diagrams Solution is available for all ConceptDraw DIAGRAM or later users.
NINE RELATED HOW TO's: