Building Drawing Software for Design Seating Plan
Design Elements for Seating Plans
A seating plan is a scheme showing a set of seats of some place. Seats can be grouped in rows like in stadiums, or be separate. Seating plans are used on different occasions. Foremost, such plans are used for different entertaining establishments. Seats can be numerated, which allows spectators to choose them beforehand, which is useful for cinemas or theatres.
Reserved seating system has many other advantages too. It is possible to reveal when there are more clients than seats, so no overselling situation can happen. Customers choose places considering their proper price range and have a guaranteed seat. In addition, there is no point to arrive at the event early. One more argument in support of reserved seating system is that it is easier for security team to prevent accidents. The main disadvantage of this system is that it more difficult to sell tickets, because the best seats cost more.
Another way of looking at this question is an open seating scheme, where each customer has an entrance ticket without an assigned seat number, which allows taking any free seat. General admission seating also is profitable for promoters, because tickets can be sold at an equal price and can be sold faster. Also, customers can change their places during the event. The main disadvantage of this system is that overselling is almost undetectable. In addition, one have to arrive at the event quite early to take a good seat and not to leave that place for too long, because it can be taken. It is also worth mentioning that there is a possibility to mix these systems.
Seating plans can be used for many other purposes, for example, for a wedding, or for a banquet. Sometimes it is very important to assign guests to a specific seat or table, when you want them to get on well.
ConceptDraw has examples and templates for designing Seating Plans. Use it to develop the plans of bleachers, grandstands and seating.
ConceptDraw has 1493 vector stencils in the 49 libraries that helps you to start using software for designing Seating Drawing.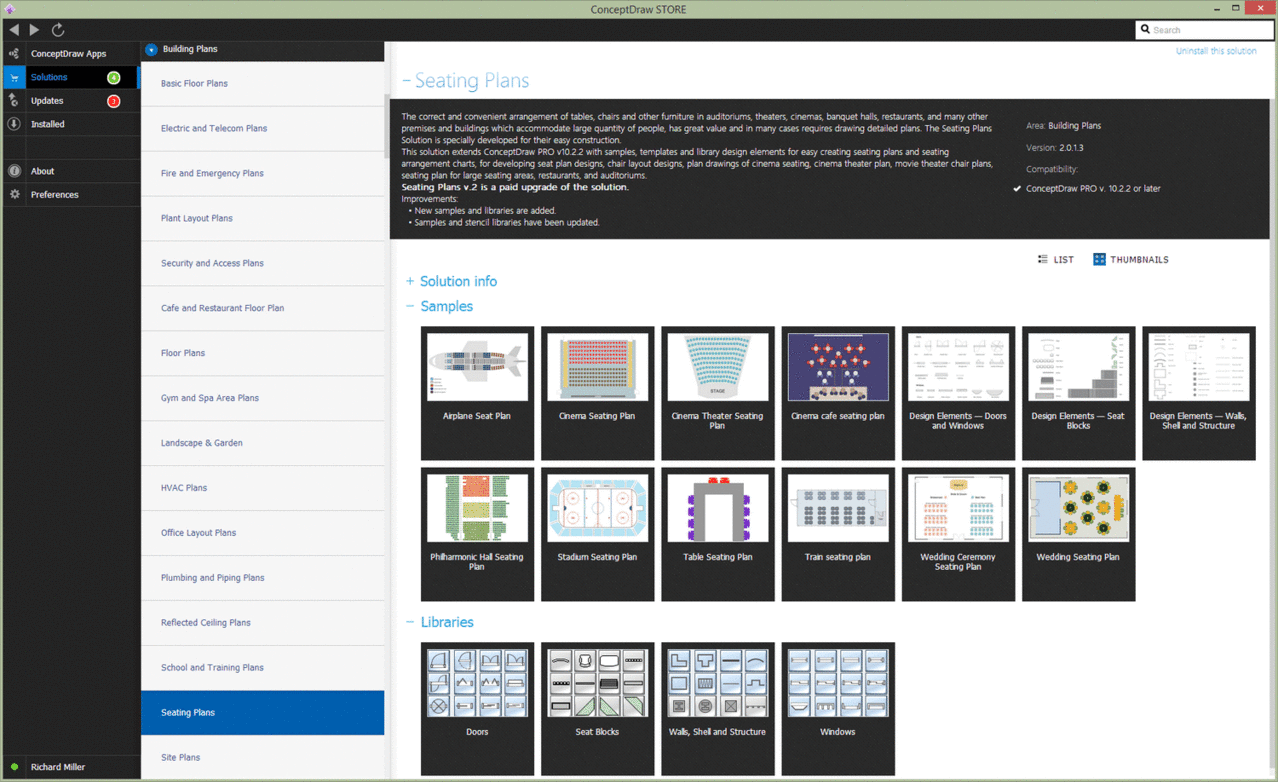 Sample 1. Building Drawing Software
Use ConceptDraw DIAGRAM diagramming and vector drawing software enhanced
with Seating Plans solution for:
seating plans,
plan drawings of cinema seating,
cinema theater plan,
types of drawing seats,
plan designs,
movie teather chair plans,
large seating area,
chair layout design,
seating chart maker for auditorium,
seating plan for restaurant and auditorium,
seating arrangement
and many more.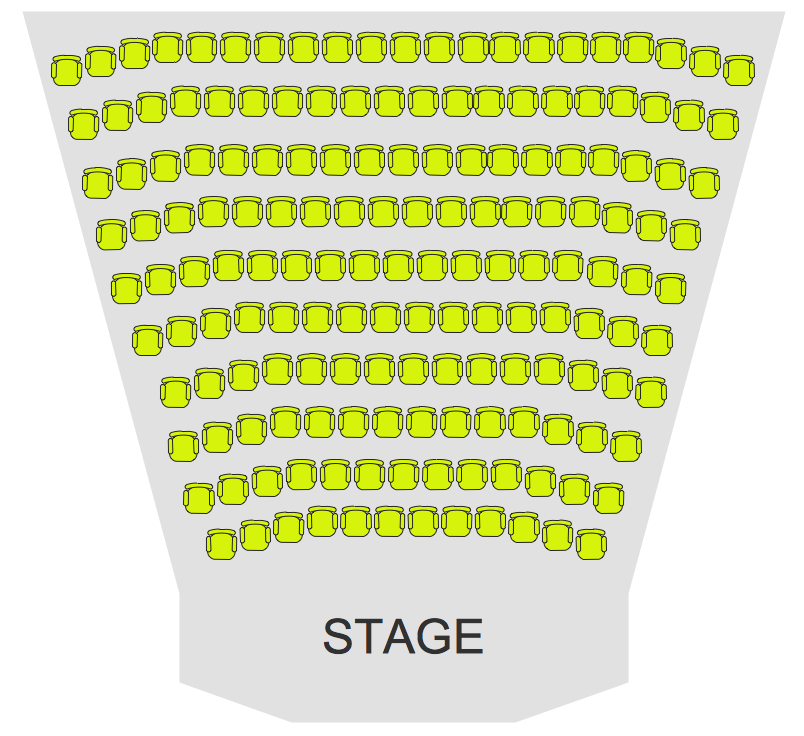 Sample 2. Cinema Theater Seating Plan
This theater design sample shows how ConceptDraw DIAGRAM can help you visualize solutions to complex problems. The Seating Plans Solution with seating chart templates and Seating Plan Library with its ready-made clipart does most of the heavy lifting.
NINE RELATED HOW TO's: