How to Draw Business Process Diagrams
with RapidDraw Interface
Business Process Modeling Notation (BPMN) is a set of standard symbols that allow you to create a graphical view of a business process. The symbols were developed to help users develop standard, unified structure of processes, and any messages shared between these processes.
As the business world becomes more complex, so must the processes that keep it running. What′s more, with more participants involved in the running of a business, both from inside and out, it′s important we have a unified modeling technique that can handle the interaction between these processes. BPMN is a visual tool for businesses and business process implementers. A critical focus of BPMN is that it is seen as critical for business users to easily read and understand business process diagrams.
BPMN is a process-oriented approach to modeling of systems; this sets it apart from UML which has a more object-oriented approach. With the addition of BPMN to ConceptDraw DIAGRAM users have the capability of using either BPMN or UML to describe a process, depending on their needs.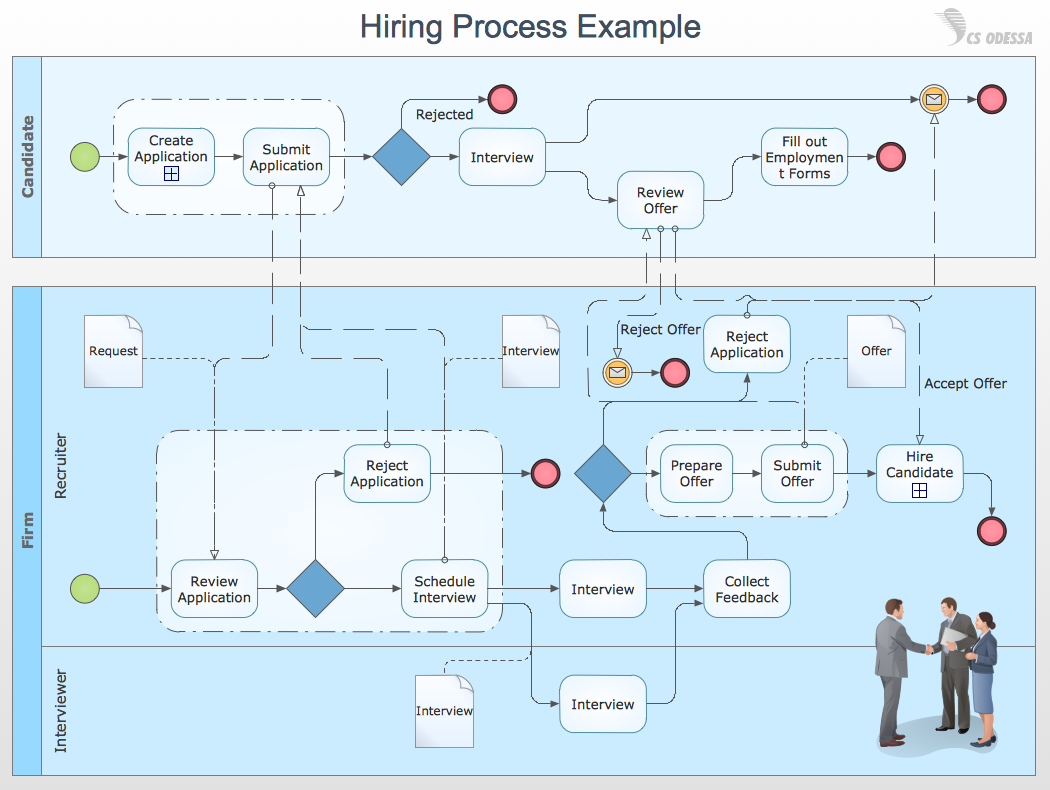 Pic.1. Swim Lane Diagram - Hiring Process Example
All source documents are vector graphic documents. They are available for reviewing, modifying or converting to a variety of formats (PDF file, Power point Presentation, image or MS Visio) from ConceptDraw STORE, for all users who have installed Business Process Diagram solutions.
TEN RELATED HOW TO's: