Business Process Modeling Resume
BPMN tools
ConceptDraw DIAGRAM is a best business processes modeling software for graphical documenting processes of the company. The Business Process Diagram solution developed for drawing business process diagrams that can then be printed or converted to a web-page, PDF or PowerPoint presentation.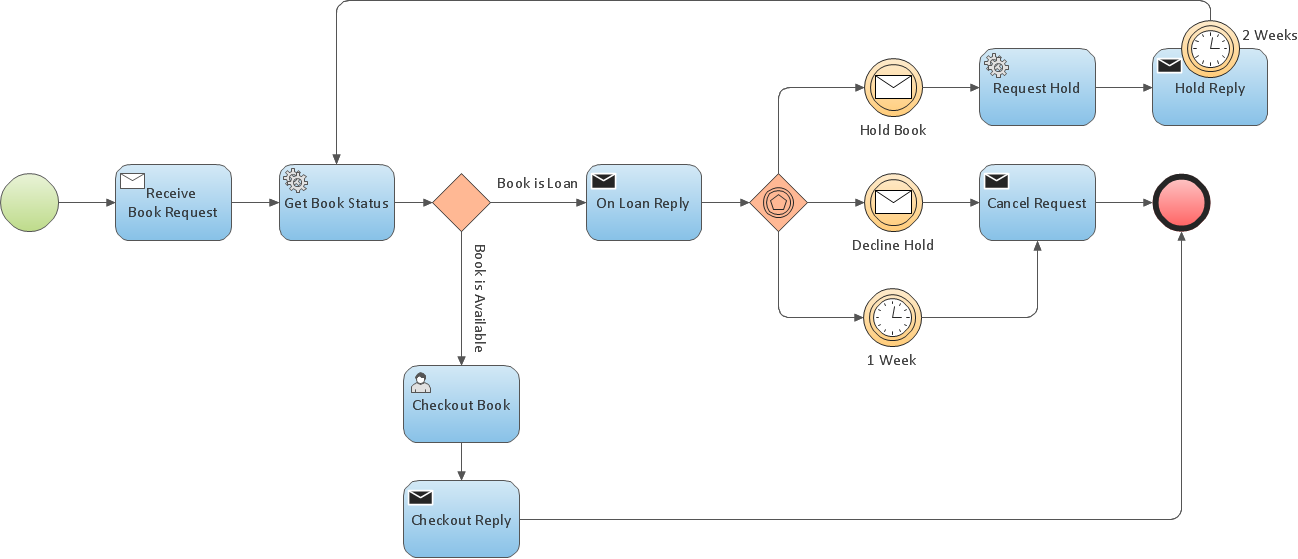 Pic.1 Internal (private) business process model diagram BPMN 2.0 sample: Booking.
An internal (private) business process is internal to a specific organization and is the type of processes that have been generally called workflow, BPM processes or orchestration of services. It can be executable and non-executable. A private business process is contained within a single pool. The flow of messages can cross the pool boundary to show the interactions that exist between separate private business processes.
---
See also Samples:
TEN RELATED HOW TO's: