Blank Calendar Template
The calendars around us everywhere in the modern world. There are a lot of calendar types, each of them has its own assignment:
Business calendar
Personal calendar
Economic calendar
Financial calendar
Daily calendar
Monthly calendar, and many other useful calendar types.
ConceptDraw DIAGRAM offers you the possibility to make your own unique calendars on the base of the Blank Calendar Template which is included to the Calendars Solution from the Management Area.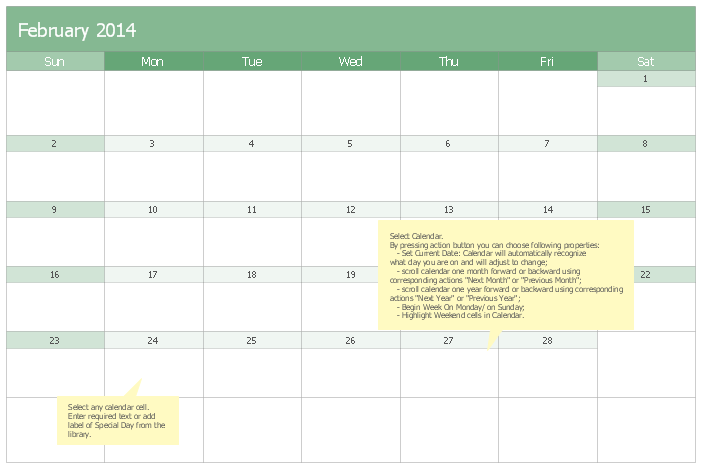 Example 1. Blank Calendar Template
Calendars Solution contains the blank calendar template and propose to use it for effective designing your own calendars. You can open this template from ConceptDraw STORE and fill it in minutes.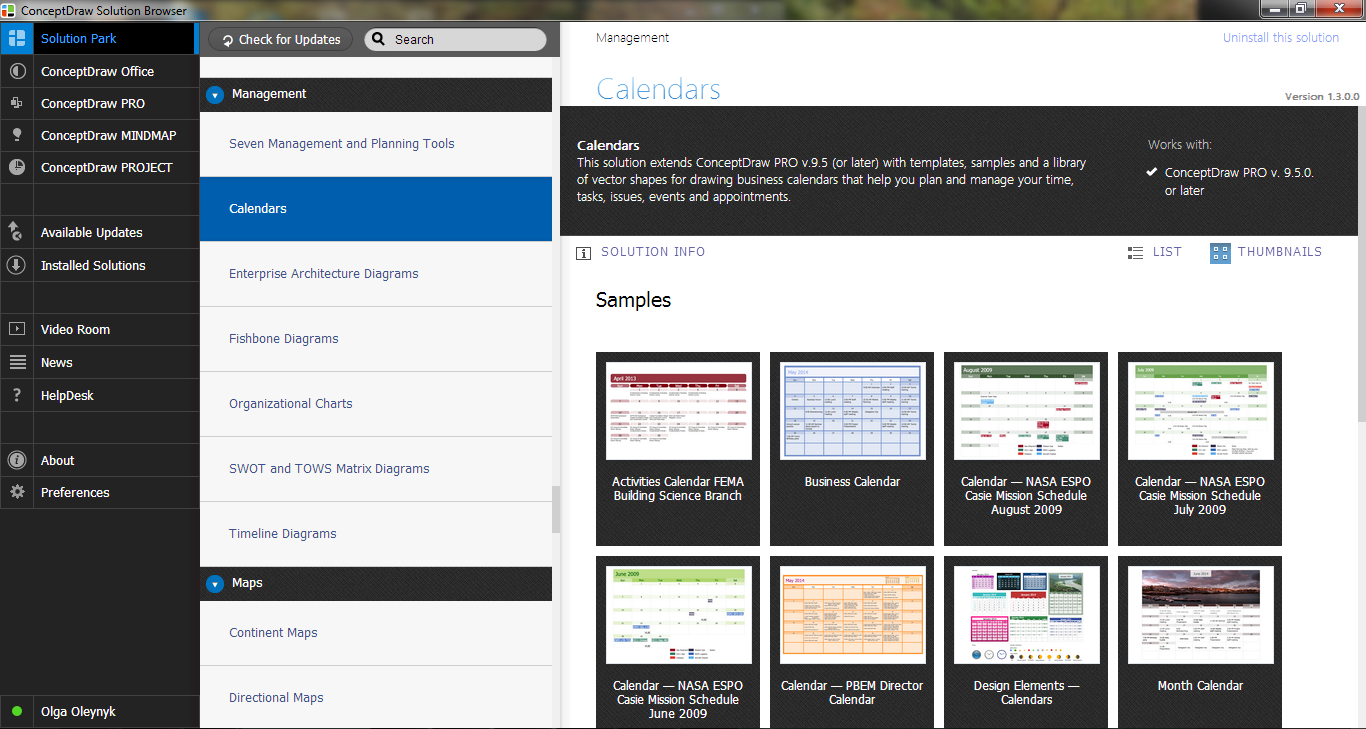 Example 2. Calendars Solution in ConceptDraw STORE
Calendars Solution includes also variety of samples which you can observe in ConceptDraw STORE too. Click on the preview image to open sample for editing in ConceptDraw DIAGRAM application.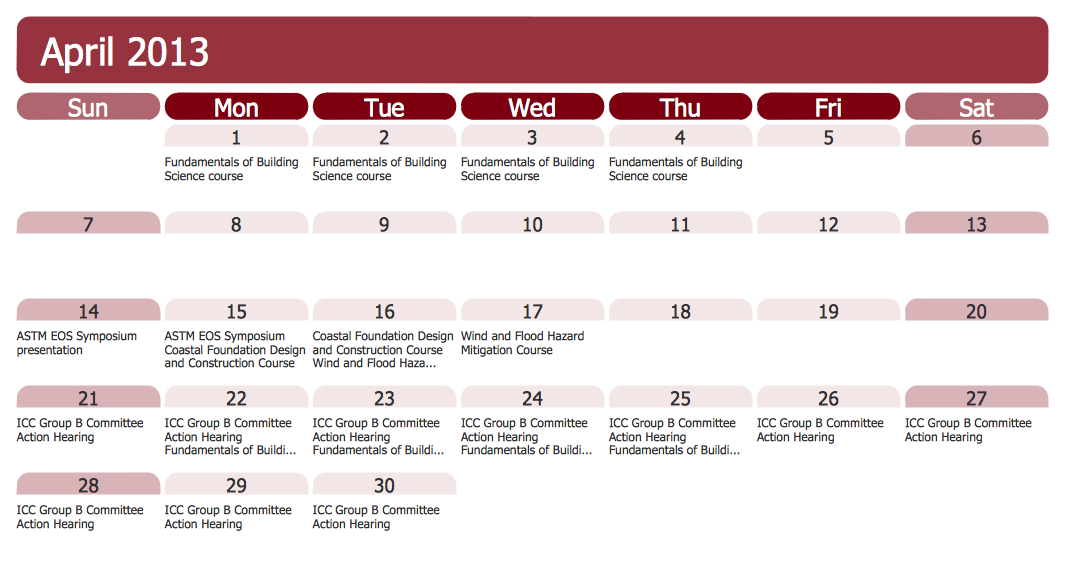 Example 3. Activities Calendar - FEMA Building Science Branch
This monthly calendar was created in ConceptDraw DIAGRAM using the blank calendar template from the Calendars Solution and shows the detailed schedule of activities at the FEMA Building Science Branch. An experienced user spent 15 minutes creating this sample.
All source documents are vector graphic documents. They are available for reviewing, modifying, or converting to a variety of formats (PDF file, MS PowerPoint, MS Visio, and many other graphic formats) from the ConceptDraw STORE. The Calendars Solution is available for ConceptDraw DIAGRAM users.
NINE RELATED HOW TO's: