UML Composite Structure Diagram. Design Elements
UML Composite Structure Diagram is a type of Structure Diagrams that shows the internal structure of a class and the interactions of elements of the internal structure of the class.
The Composite Structure Diagrams appeared in UML 2.0 to supplement the existing artifacts such as classes.
A Composite Structure Diagram consists of the set of elements that are connected and collaborate at the runtime. Each element executes the defined role in this collaboration.
UML Composite Structure Diagram includes internal parts; ports through these parts interact between each other and with the outside world; connectors between parts or ports; collaborations and structured classifier.
The Rapid UML Solution for ConceptDraw DIAGRAM contains 13 vector stencils libraries with 393 interactive shapes that you can use to design your UML diagrams.
To design a Composite Structure Diagram use the UML Composite Structure Diagram library.
All libraries for creating UML diagrams are available inside the ConceptDraw DIAGRAM Templates and samples are located in the Rapid UML section of ConceptDraw STORE.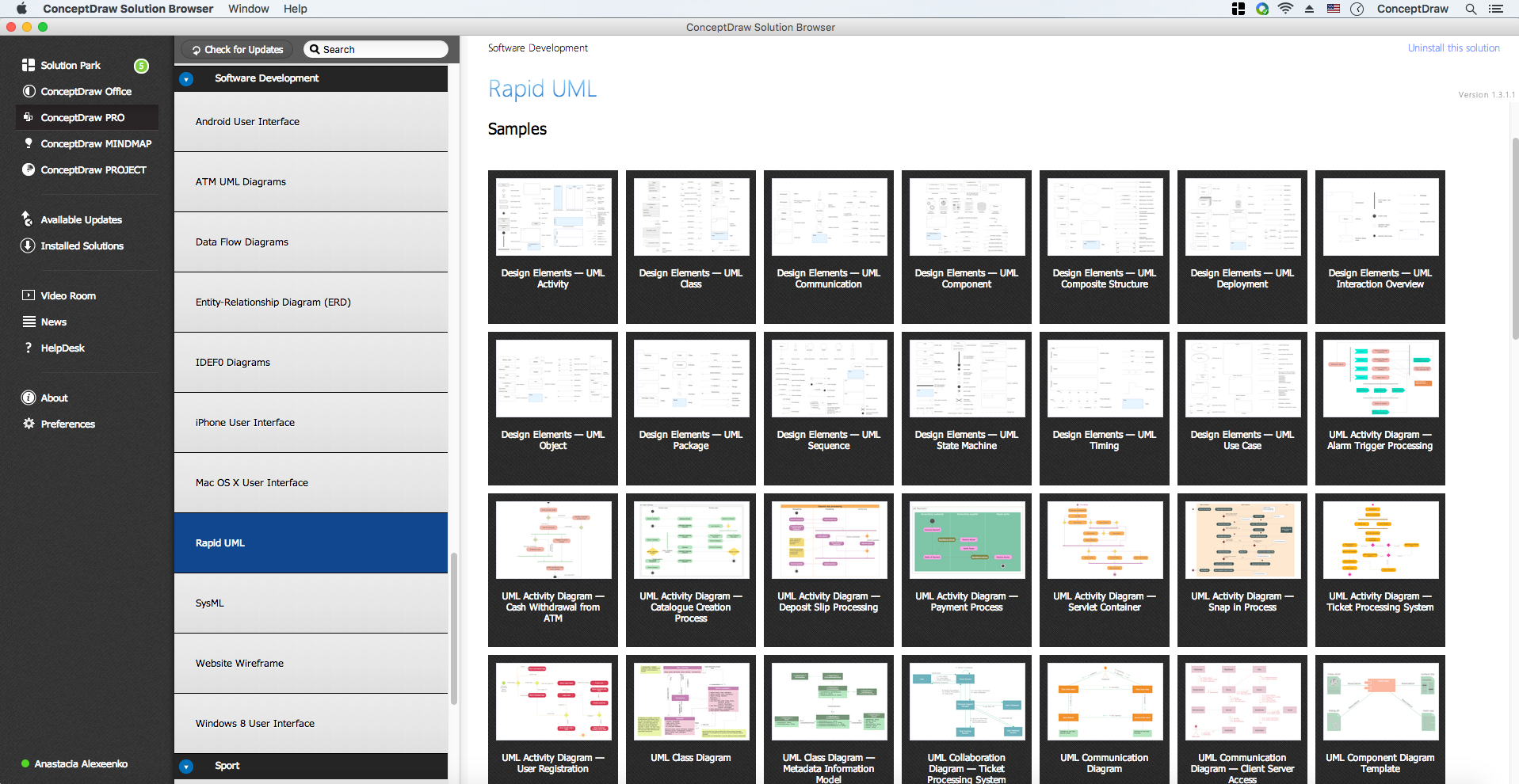 Pic.1. UML Diagrams solution
UML Composite Structure Diagram library contains 37 shapes:
Class
Interface class
Component
Interface
Part
Property
Port
Collaboration 1
Collaboration 2
Provided Interface
Required Interface
Ball and Socket Notation
Delegate Connector
Represents Connector
Occurrence Connector
Role Binding Connector
Composition
Association One-to-Many
Association Many-to-Many
Association One-to-One
Connector (with Options)
Symbol << >>
Text Label
Fragment
Note
Association
Aggregation
Constraint
Dependency
Generalization
Realization
Fragment (transparent)
Port Connector
Connector Line
Required Interface (reverse)
Provided Interface (reverse)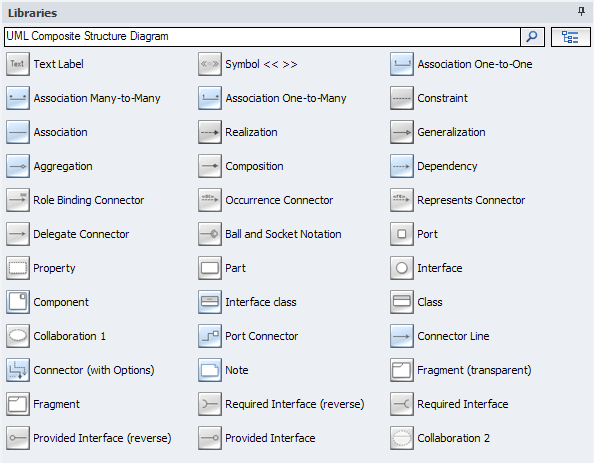 Pic.2. UML Composite Structure Diagram Library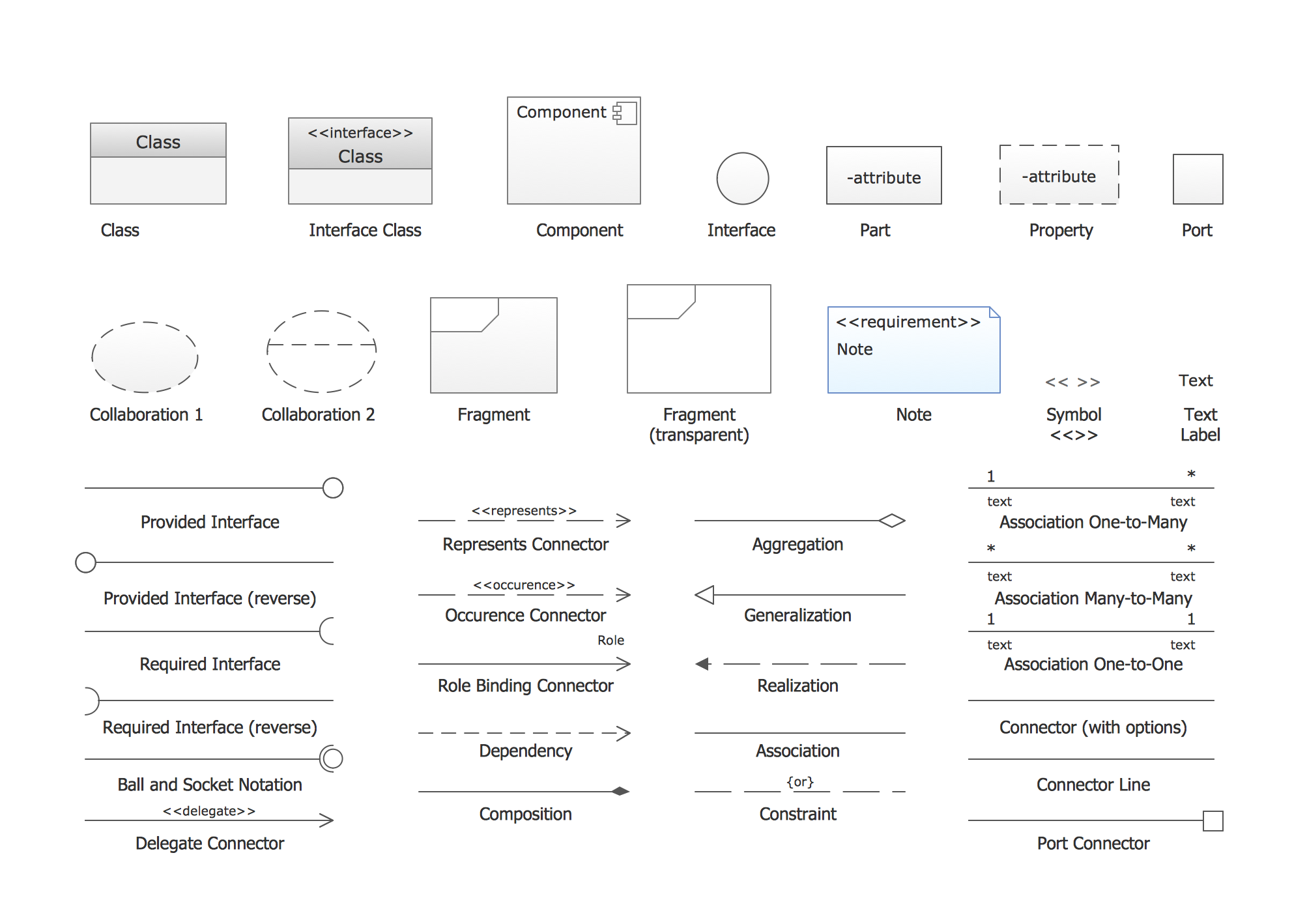 Pic.3. UML Composite Structure Diagram Library Elements
ConceptDraw Rapid UML solution provides Composite Structure Diagram library of vector stencils for drawing the composite structure diagrams using composite structure blocks and assembly connectors.
Use design element from the UML Composite Structure Diagram library to draw your own UML composite structure diagrams of complex systems and software applications.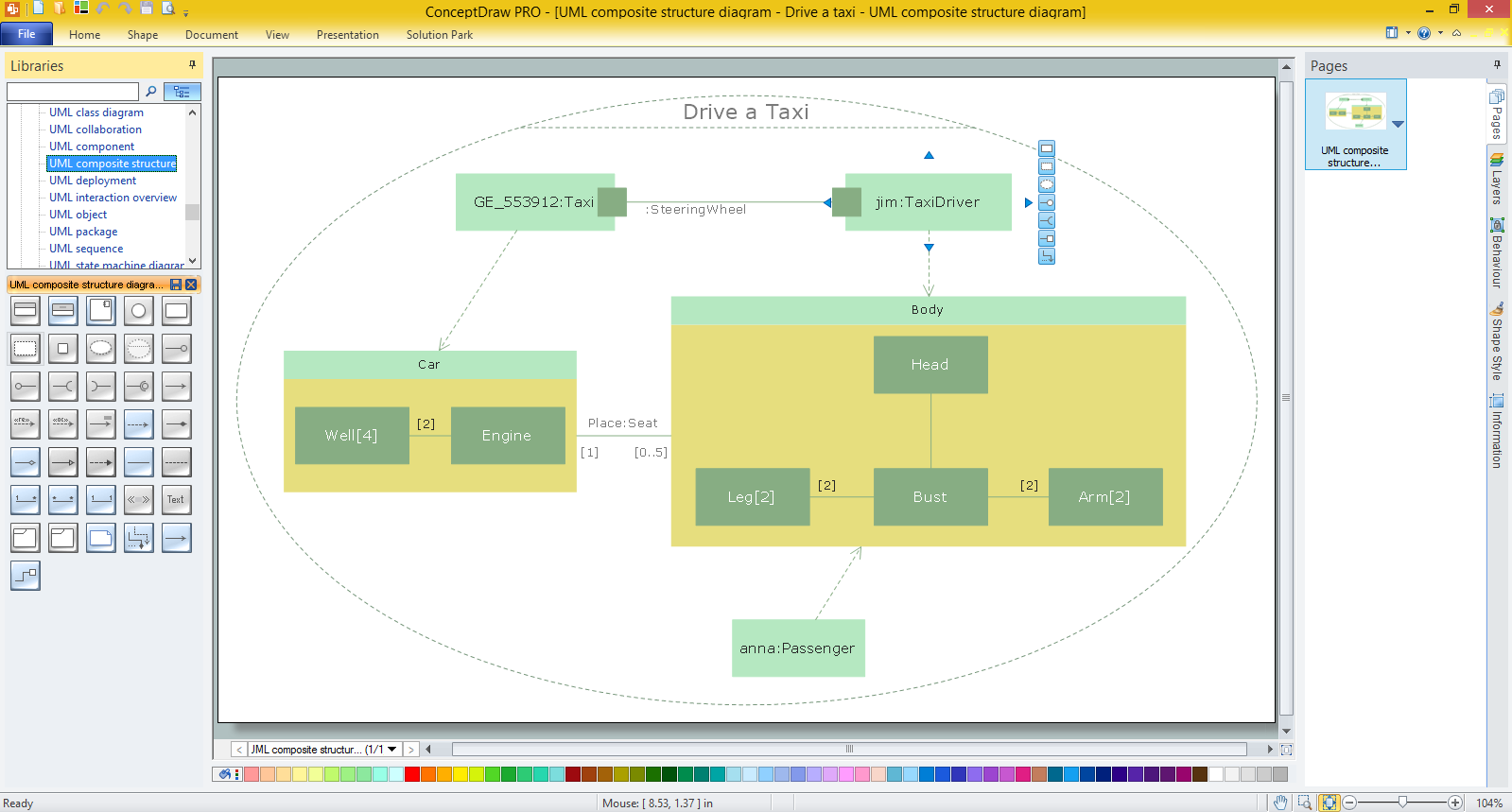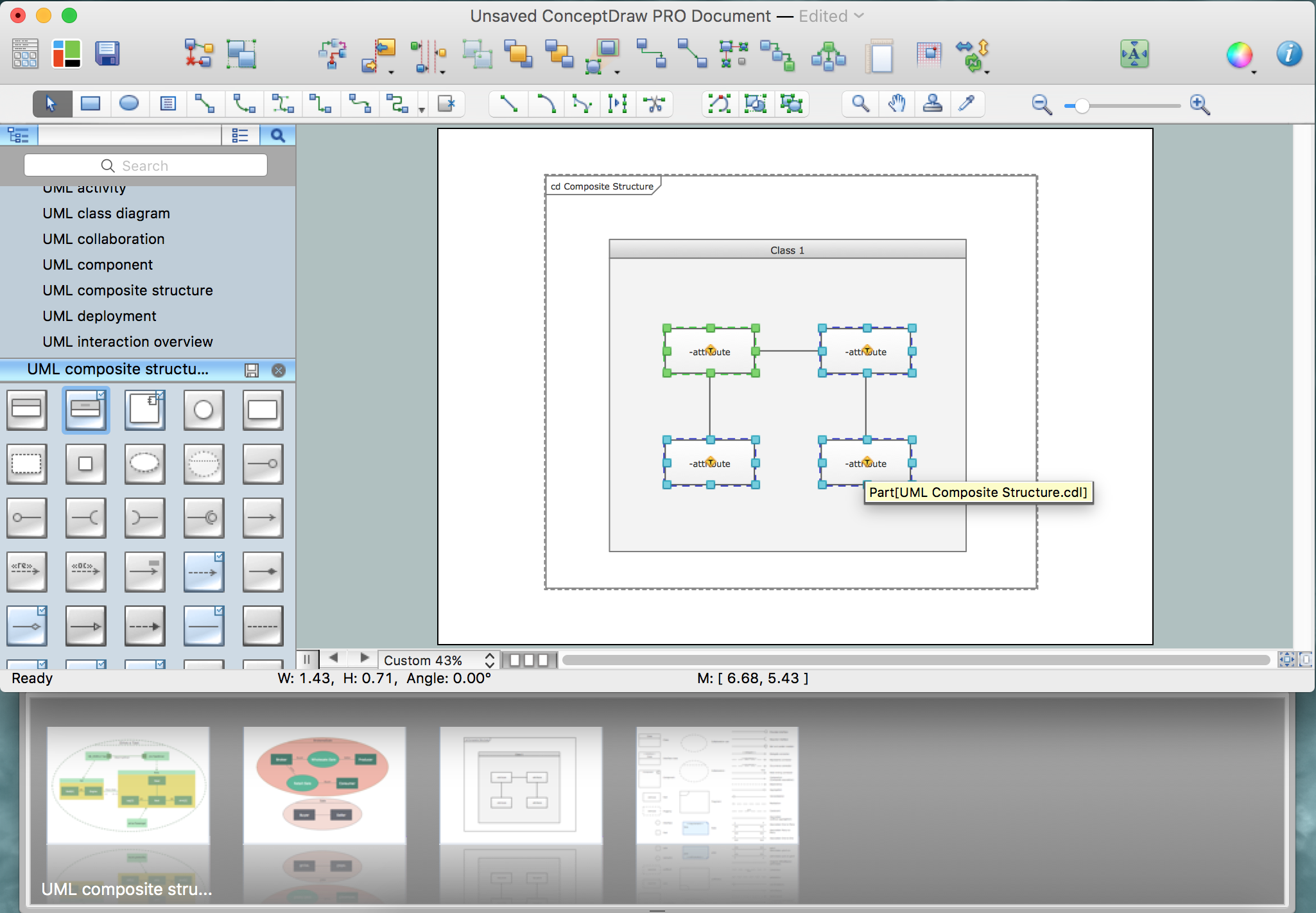 NINE RELATED HOW TO's: