UML Collaboration Diagram. Design Elements
UML Collaboration Diagram depicts the interactions between objects or parts in terms of sequenced messages and describes both the static structure and dynamic behavior of a system.
ConceptDraw has 393 vector stencils in the 13 libraries that helps you to start using software for designing your own UML Diagrams. You can use the appropriate stencils of UML notation from
UML Collaboration library:
Object
Lifeline (actor)
Lifeline (boundary)
Lifeline (entity)
Lifeline (control)
Participant communication line to itself
Link
Message
Association role
Fragment
Symbol << >>
Note
Association role (Smart)
Multi object
Composite object
Return message
Call message
Asynchronous message
Flat message
Self message
Self message (rectangular)
Constraint
Text label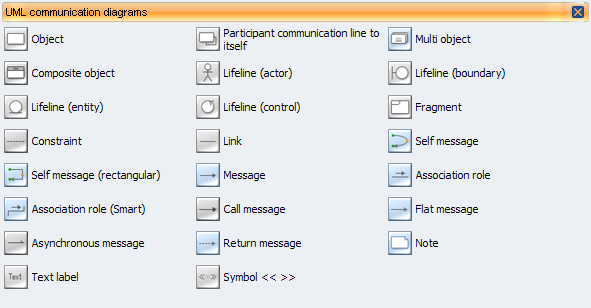 Pic.1. UML Collaboration Diagram Library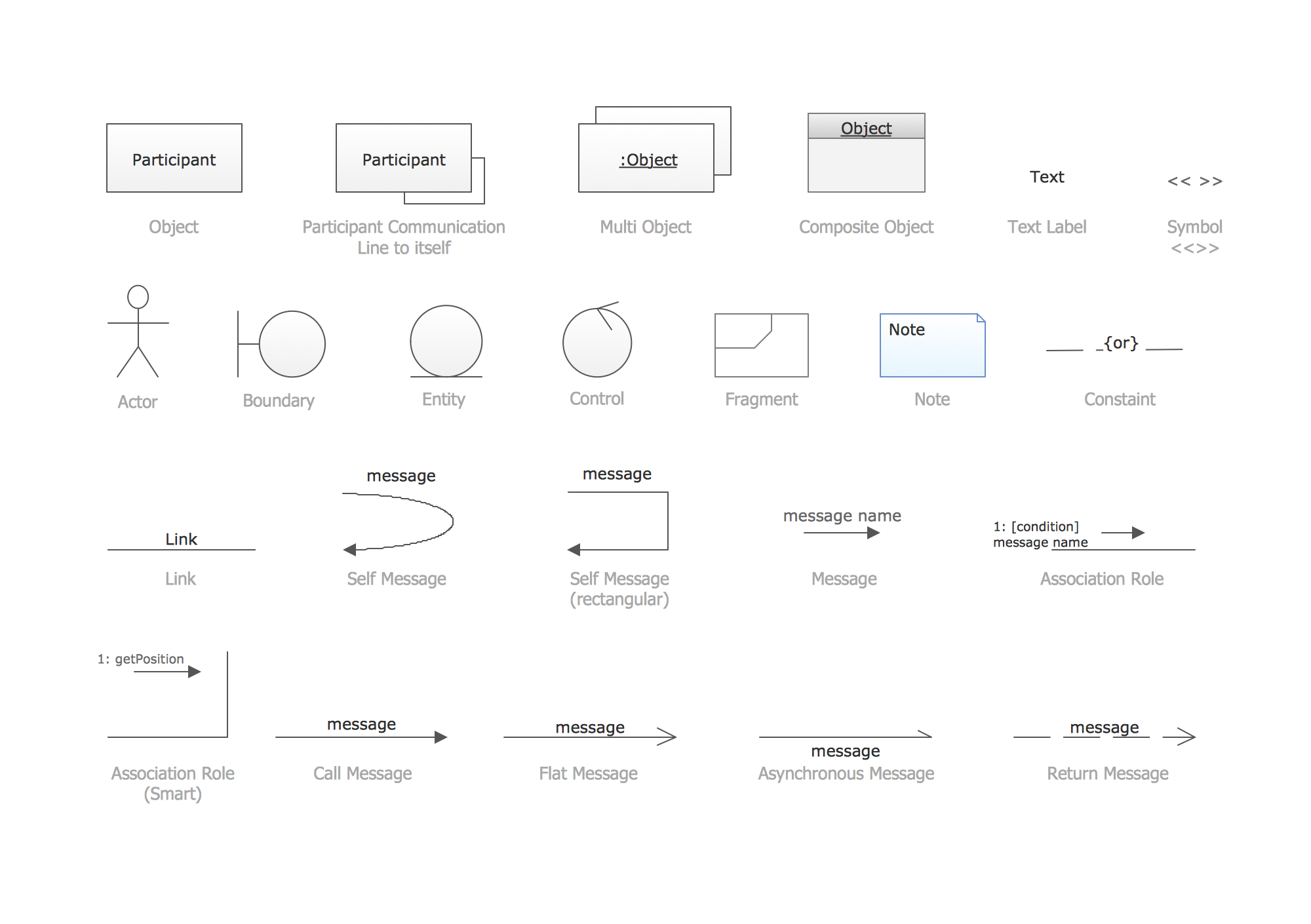 Pic.2. UML Collaboration Diagram Library Elements
ConceptDraw Rapid UML solution provides UML Collaboration Diagram library of vector stencils for drawing the collaboration diagrams using collaboration blocks and assembly connectors.
Use design element from the UML Collaboration Diagram library to draw your own UML collaboration diagrams of complex systems and software applications.
TEN RELATED HOW TO's: