Sample Pictorial Chart.
Sample Infographics
Sample Pictorial Chart
Everyone loves infographics! It is very popular tool that allows to represent the complex information, data, knowledge in simple, visual and attractive graphical form.
But how to draw pictorial chart simply and quickly? ConceptDraw DIAGRAM diagramming and vector drawing software extended with unique Pictorial Infographics Solution from the "What is Infographics" Area will help you design pictorial infographics illustrations without efforts.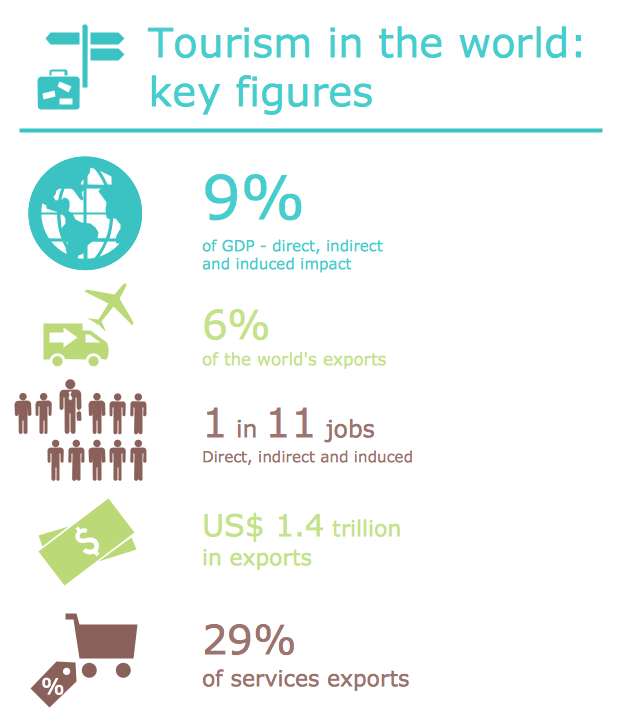 Sample Pictorial Chart 1. Tourism in the World
Pictorial Infographics solution provides easy-to-use design infographics drawing tools, large collection of different sample infographics and infograms, sample pictorial chart and templates to be filled in, and 10 libraries with great quantity of predesigned vector pictograms.
Sample Pictorial Chart 2. Licensed Vehicles by tax Class Great Britain Annually (2008 to 2012)
How to use infograms included in the Pictorial Infographics solution? They can be effectively used for quickly drawing your own professional looking, interesting and attractive infographics. Or if you want, you can use them as-is.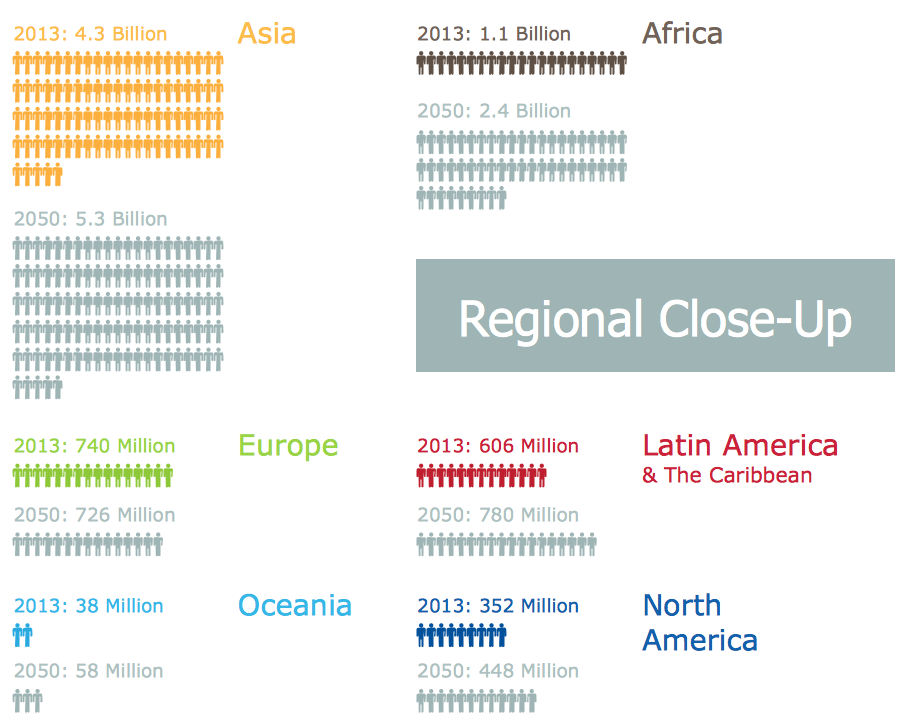 Sample Infographics 3. World Population Infographics
The easiest way to design pictorial infographics is:
choose the sample appropriate for your needs from the Pictorial Infographics solution,
and make changes – edit the text, add pictograms from the libraries.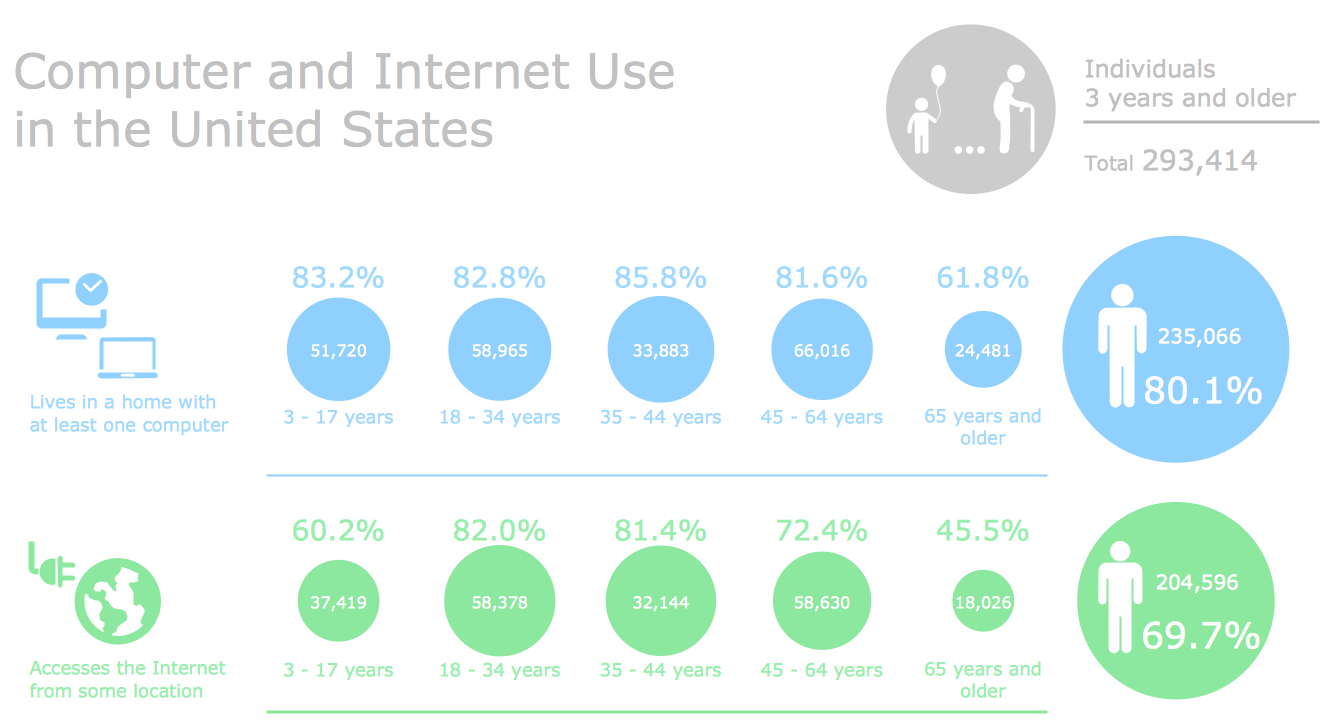 Sample Infographics 4. Computer and Internet Use in the United States
ConceptDraw DIAGRAM also gives you the perfect possibility to change the colors of predesigned pictograms. It is indispensable tool to make your design infographics illustrations more beautiful and colorful!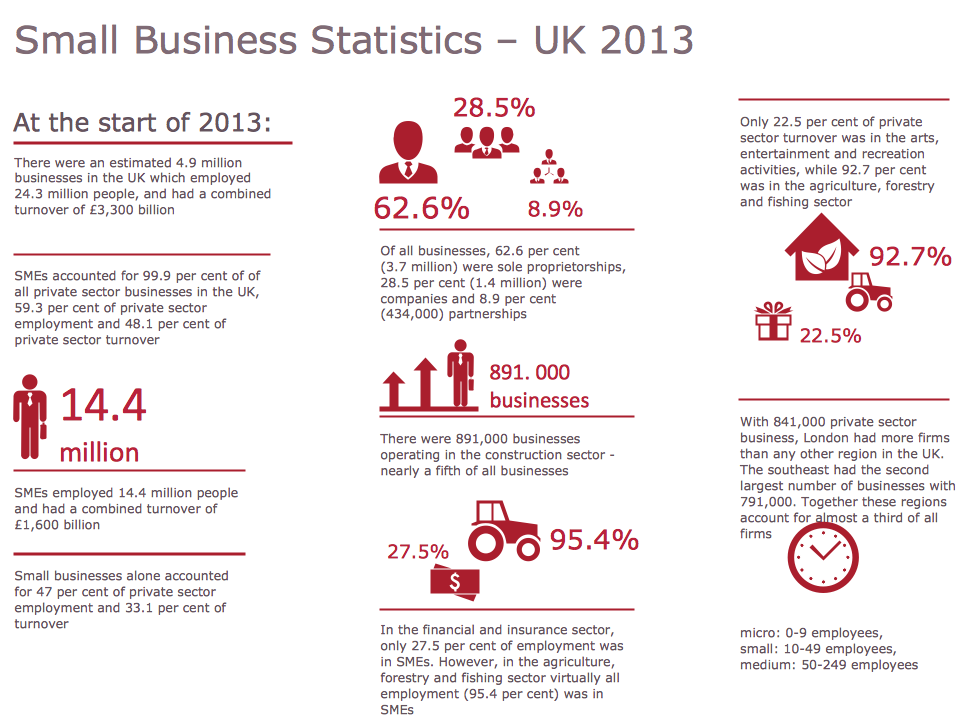 Sample Pictorial Chart 5. Small Business Statistics (UK 2013)
The samples you see on this page were created in ConceptDraw DIAGRAM using the vector pictograms from the Pictorial Infographics Solution libraries. These samples demonstrate the solution's capabilities and the professional results you can achieve. An experienced user spent 10 minutes creating every of these samples.
Use Pictorial Infographics solution to draw your own design pictorial infographics documents quick and easy.
All source documents are vector graphic documents. They are available for reviewing, modifying, or converting to a variety of formats (PDF file, MS PowerPoint, MS Visio, and many other graphic formats) from the ConceptDraw STORE. The Pictorial Infographics Solution is available for all ConceptDraw DIAGRAM or later users.
TEN RELATED HOW TO's: