eLearning - Easy English on Skype
Skype eLearning
ConceptDraw MINDMAP provides effective learning process with eLearning for Skype solution available to deliver English lessons to a remote group via a Skype conference call.
The mind map as an eLearning tool maximizes the efficacy of the customized documents witch can include embedded files, hyperlinks and mind map objects.
eLearning for Skype solution as a communication and training tool allows teachers to meet students online and run Speaking English training sessions.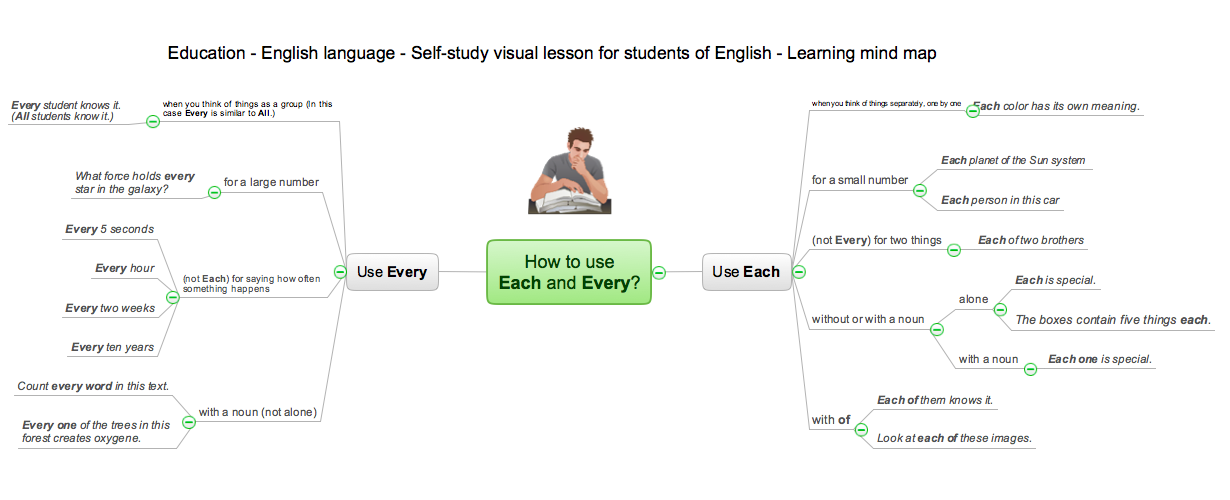 Sample 1. How to use Each and Every mind map sample
for ConceptDraw eLearning for Skype solution
This is example of mindmap for English language e-Learning via Skype.
Use ConceptDraw MINDMAP enhanced with the solution eLearning for Skype to educate and study online.
---
See also Samples:
NINE RELATED HOW TO's: