eLerning for Skype
Skype Training
ConceptDraw MINDMAP allows to make effective teaching process with eLearning for Skype solution that delivers lessons to a remote group of students via Skype call.
Use mind map presentation for leading or taking instruction during eLearning and simplify training process for small user groups.
eLearning for Skype solution as a communication and instructional tool can run training sessions with a new challenges.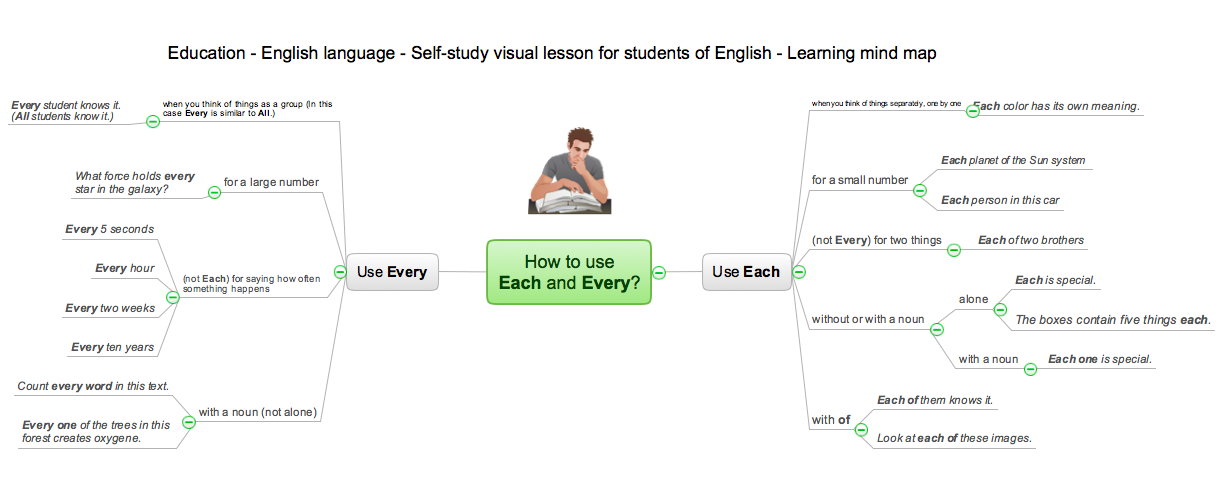 Sample 1. How to use Each and Every mind map sample
for ConceptDraw eLearning for Skype solution
This is example of mindmap for English language e-Learning via Skype.
Use ConceptDraw MINDMAP enhanced with the solution eLearning for Skype to educate and study online.
---
See also Samples:
THREE RELATED HOW TO's:
Teachers use Skype in the classroom to enrich experiences for students. Using mind mapping software in virtual classrooms for brainstorming and presentation make an effective way to gather information and track results.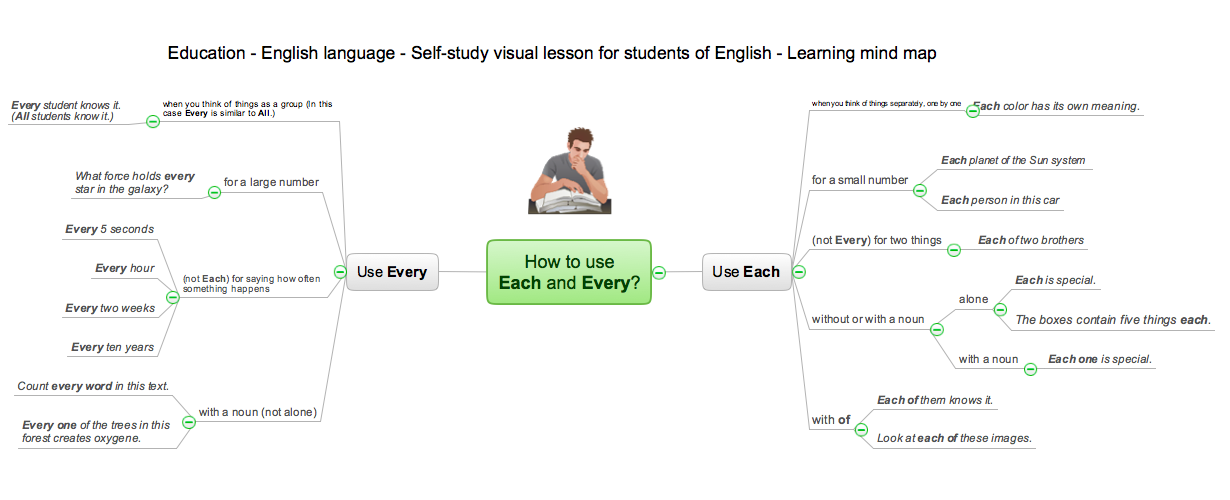 Picture: How Teachers Use Skype for eLearning
Related Solution:
eLearning Solutions: Free Platform for Remote Learning. Skype as a remote education tool. Digital Learning Technologies.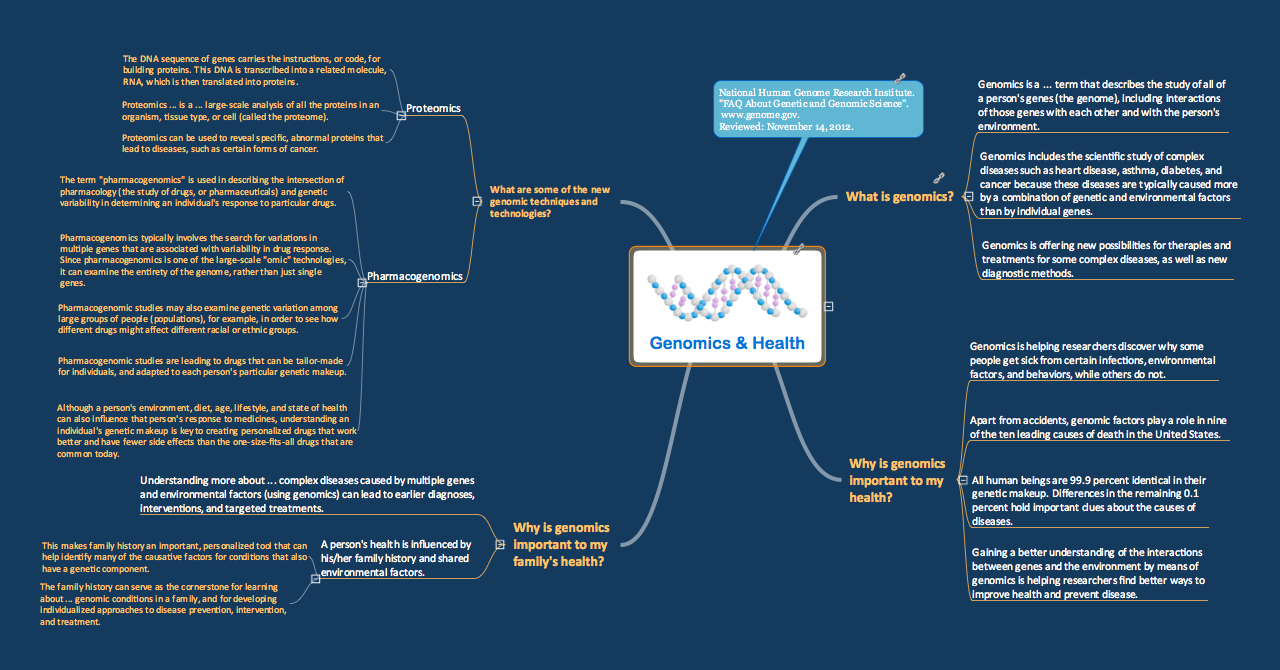 Picture: Skype as eLearning Platform
Related Solution:
Genetic engineering is moving in a rapid fashion. There are new discoveries occurring at an incredibly fast pace. This map was created from content found at "FAQ About Genetic and Genomic Science" (National Human Genome Research Institute, www.genome.gov) and shows how simple in is to use a map structure to explain complex subjects. The content from this map and maps similar to this can be used with the eLearning for Skype solution for ConceptDraw MINDMAP to present complex information in a simplified manner.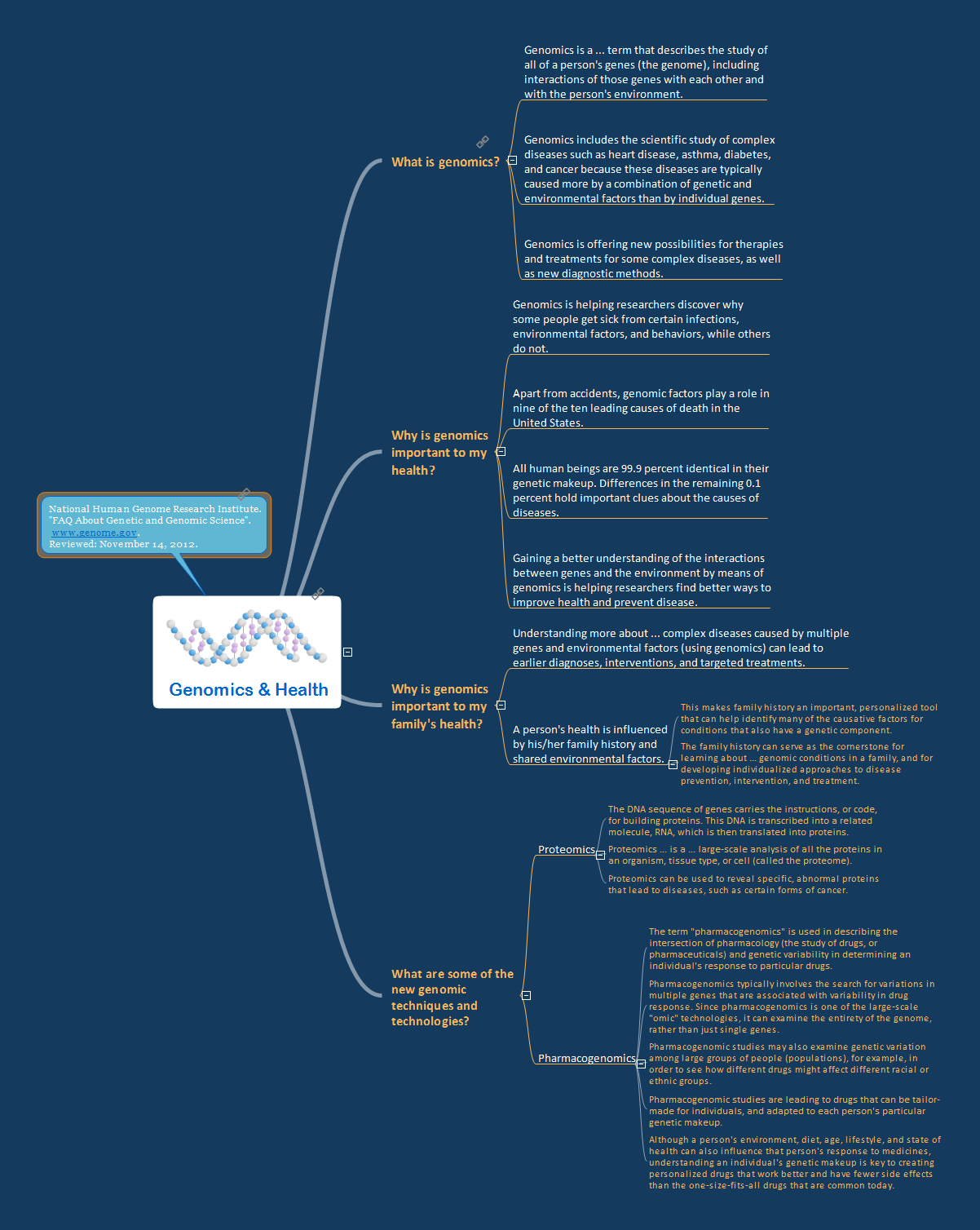 Picture: Genomics
Related Solution: