eLerning for Skype
Skype Training
ConceptDraw MINDMAP allows to make effective teaching process with eLearning for Skype solution that delivers lessons to a remote group of students via Skype call.
Use mind map presentation for leading or taking instruction during eLearning and simplify training process for small user groups.
eLearning for Skype solution as a communication and instructional tool can run training sessions with a new challenges.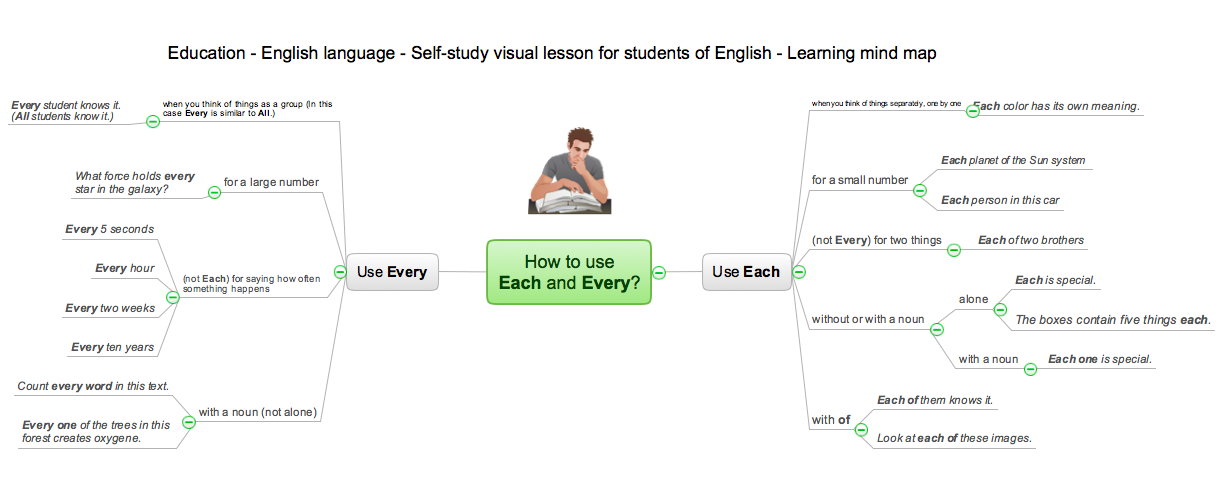 Sample 1. How to use Each and Every mind map sample
for ConceptDraw eLearning for Skype solution
This is example of mindmap for English language e-Learning via Skype.
Use ConceptDraw MINDMAP enhanced with the solution eLearning for Skype to educate and study online.
---
See also Samples:
THREE RELATED HOW TO's:
Using Skype for Business will let you control teams and deliver information worldwide in a real-time. This is an important tool for everyday work.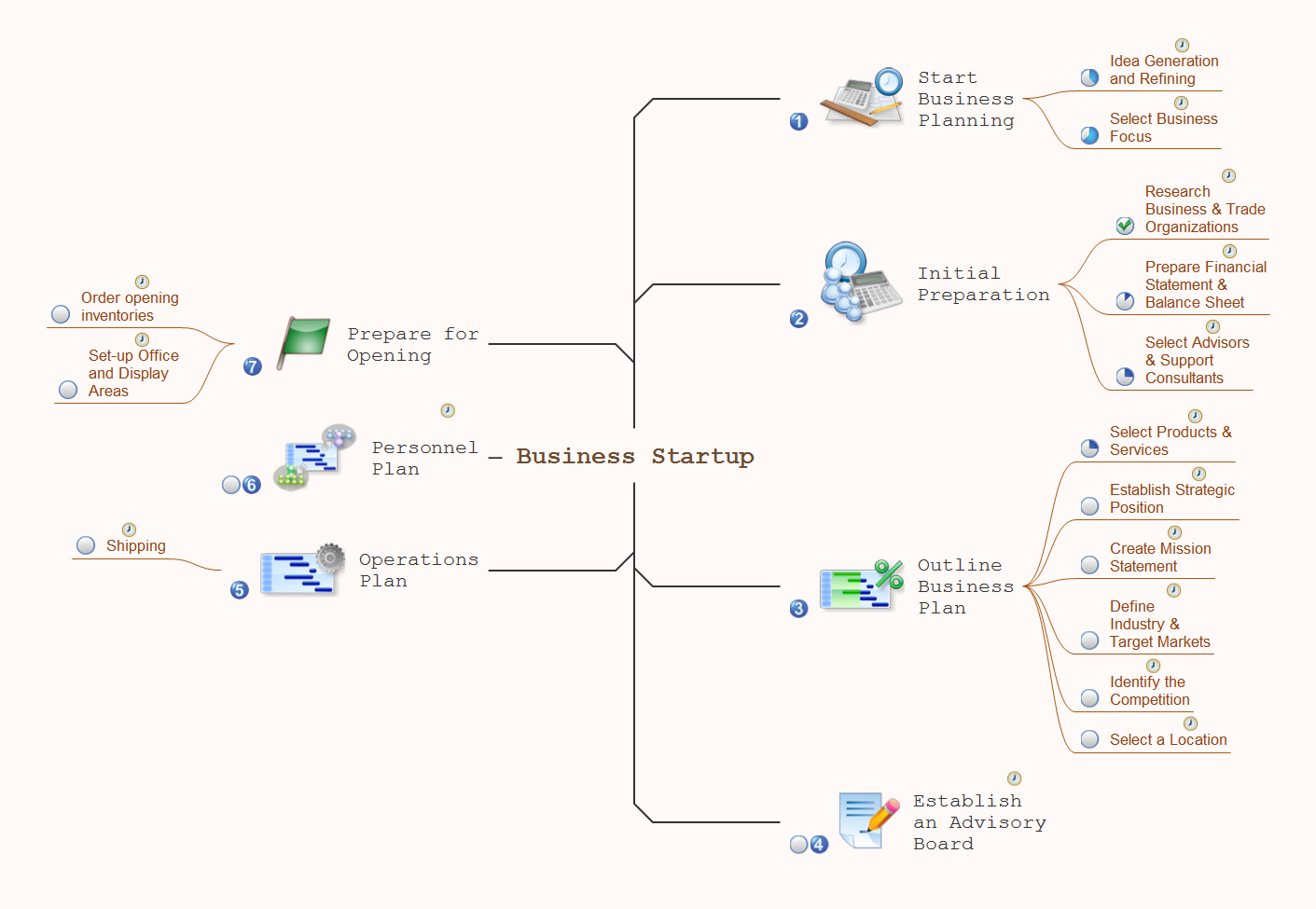 Picture: How To Use Skype for Business
Related Solution:
Creating of Entity-Relationship Diagrams (ERDs) is a complex process that requires convenient, automated tools. ConceptDraw DIAGRAM diagramming and vector drawing software offers a powerful ER Diagram Tool - the Entity-Relationship Diagram (ERD) Solution from the Software Development Area.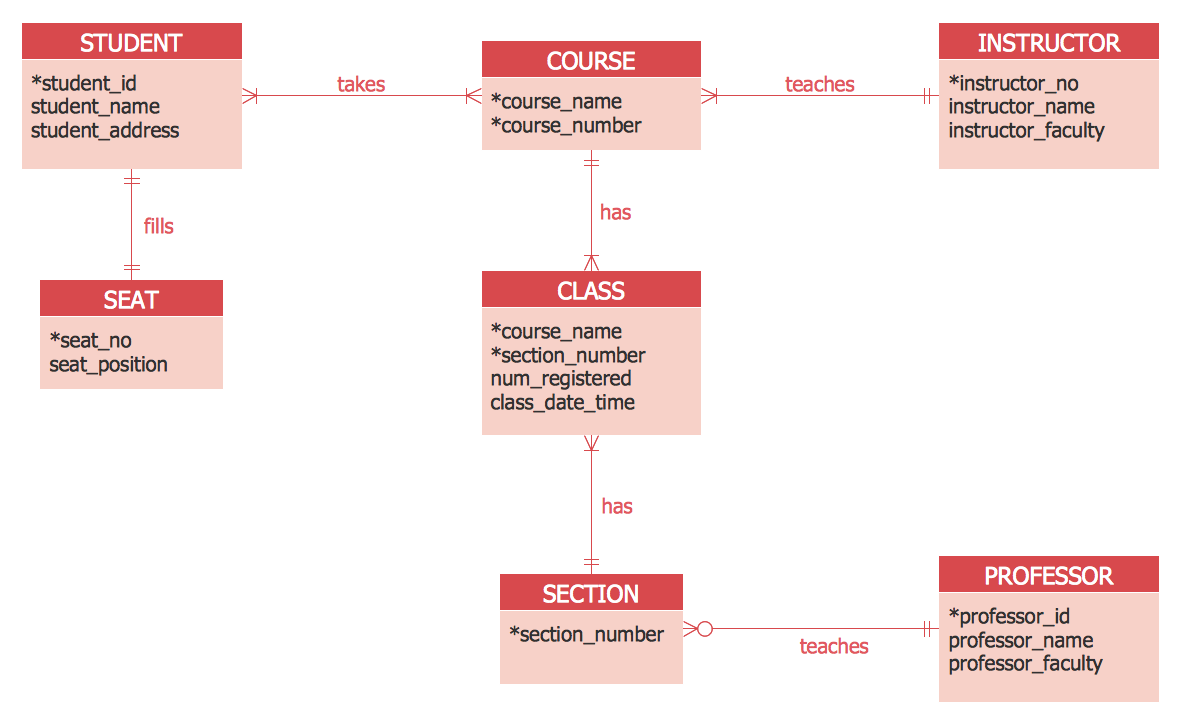 Picture: ER Diagram Tool
Related Solution:
eLearning Solutions for Teachers: Connecting Students Worldwide. Free Platform for Remote Learning. Skype as a remote education tool. Remote collaboration and presentation.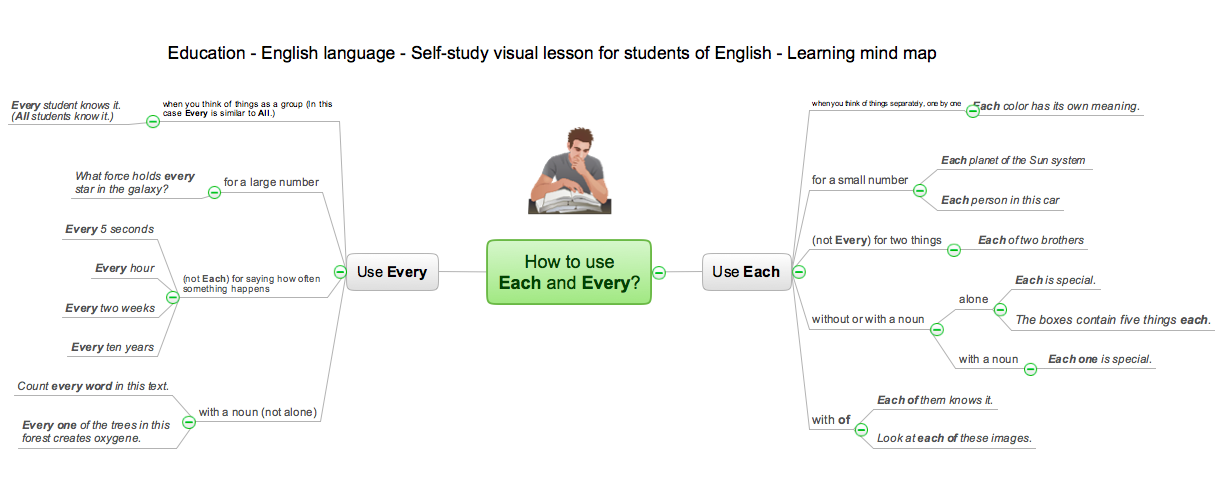 Picture: eLearning - International Teaching Community
Related Solution: