eLearning - International Teaching Community
Teaching Community
ConceptDraw MINDMAP has a new challenges for International Teaching Community in leading or taking instruction with delivering lessons to a remote group via Skype conference call.
Students, consultants and experts can use the power of
ConceptDraw MINDMAP
, bundled with Skype now.
eLearning for Skype solution
as a communication and training tool allows teachers to meet with students online and run training sessions.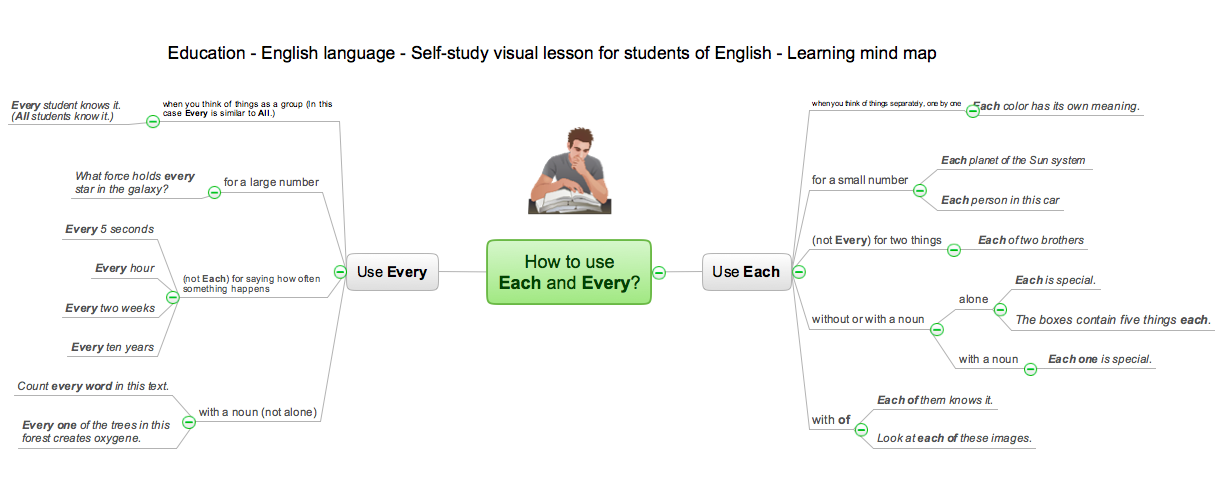 Sample 1. How to use Each and Every mind map sample
for ConceptDraw eLearning for Skype solution
This mind map was created in ConceptDraw MINDMAP An experienced user can build a map similar to the sample provided in 30 minutes or less.
Mind maps are a fantastic tool for training and teaching, and with the new Skype solution for ConceptDraw MINDMAP, you can now use mind maps as instructional materials for eLearning.
This opens a whole new world of possibilities for instructors. Here is a mind map describing simple rules that could be used to help a student learn a new language!
---
See also Samples:
THREE RELATED HOW TO's:
ConceptDraw MINDMAP is an advanced tool for making an effective PowerPoint presentation.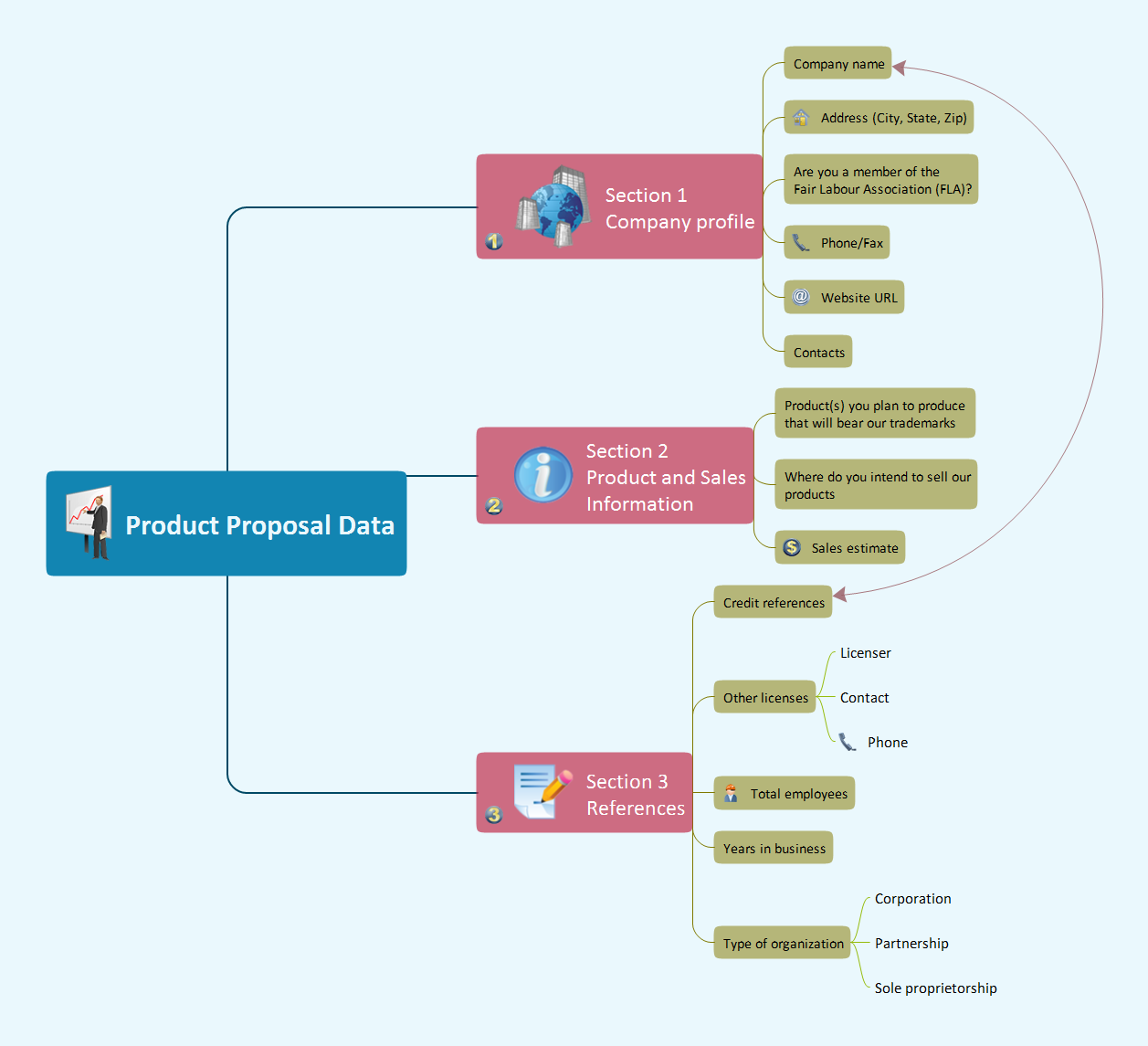 Picture: How To Make an Effective PowerPoint Presentation
Related Solution:
eLearning with Skype without attending classes. Skype as a communication and instructional tool allows trainers to meet with students online and run training sessions. Solution which provides effective results.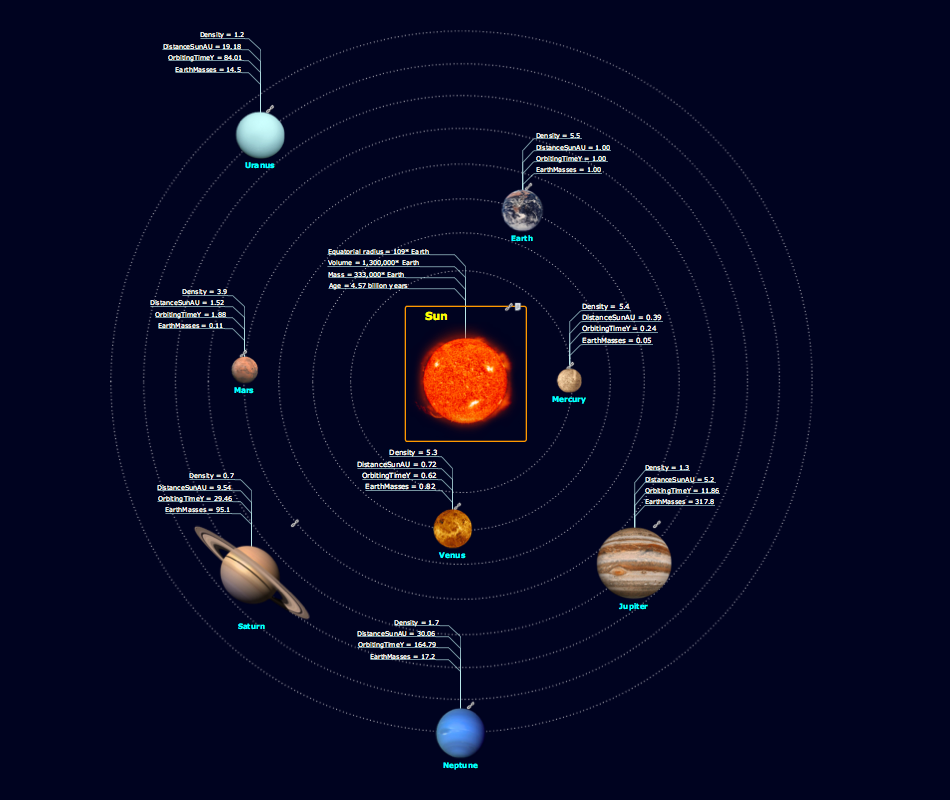 Picture: Skype - eLearning Learning
Related Solution:
Digital Learning Tools & Technologies. Online training with Skype for effective classrooms. Changing perceptions of leadership and learning.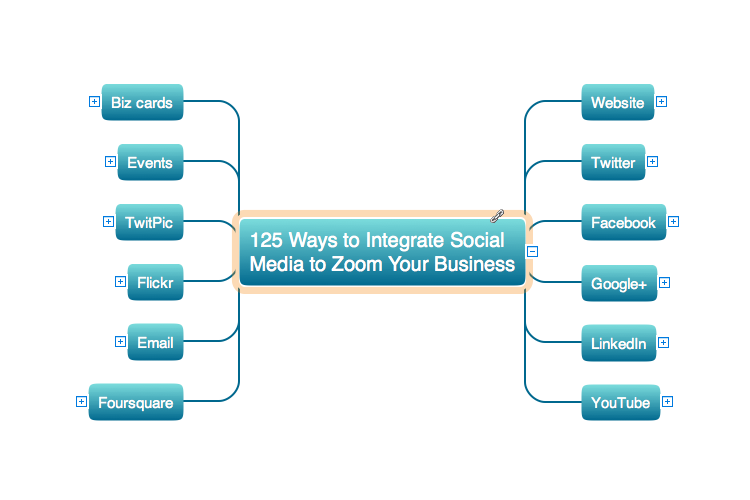 Picture: eLearning for Leadership
Related Solution: