Chore charts with ConceptDraw DIAGRAM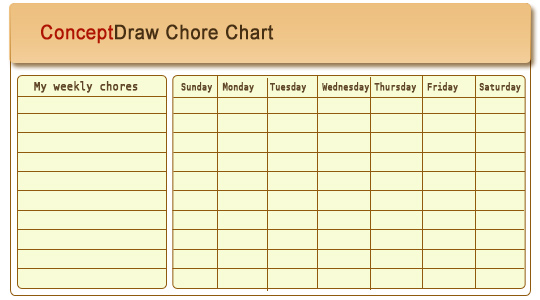 Organizing the Chore Chart
Visualization is the key when it comes to making your family's chore charts. Instead of just writing down names and tasks, making a table can help you relatives better understand what they are expected to do.
Example of Chore Chart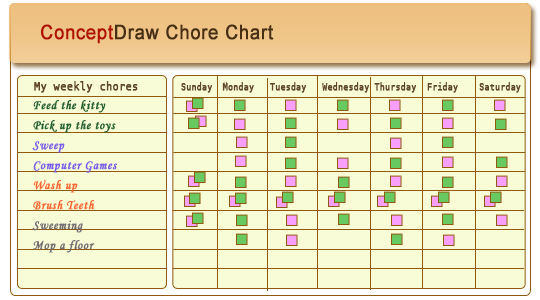 Typical chores on chore chart are such tasks as give out dishes (after supper), feed animals, helping weed garden, vacuuming, trash detail.
Household chores can be divided into two categories, indoor and outdoor.
The indoor chores include cooking, setting the table and washing dishes; sweeping, cleaning.
The outdoor chores include decorative and vegetable garden care, snow removal, animal care, lawn and grounds maintenance.
The chore charts can teach your children responsibility, organization and the value of work and family.
NINE RELATED HOW TO's: