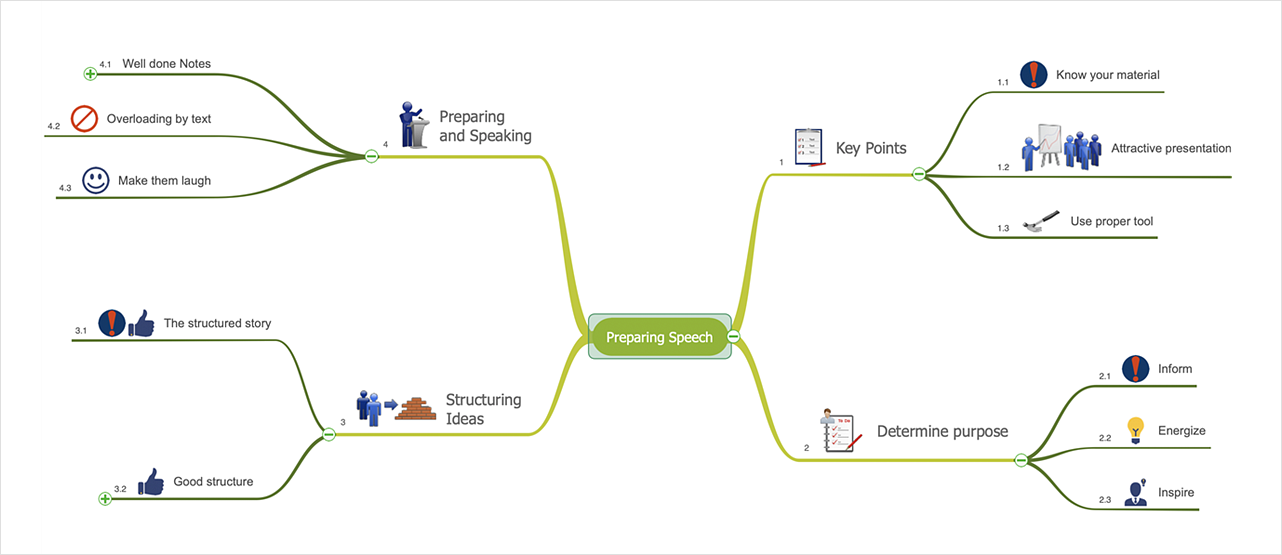 Using visual methods to represent, organize and understand information has long been being a rather popular method. Mind mapping can help people to get knowledge more easily. This can be really helpful in daily life to structure and organize things in a clear way. This article will guide you through creating a mind map, using ConceptDraw MINDMAP software for macOS.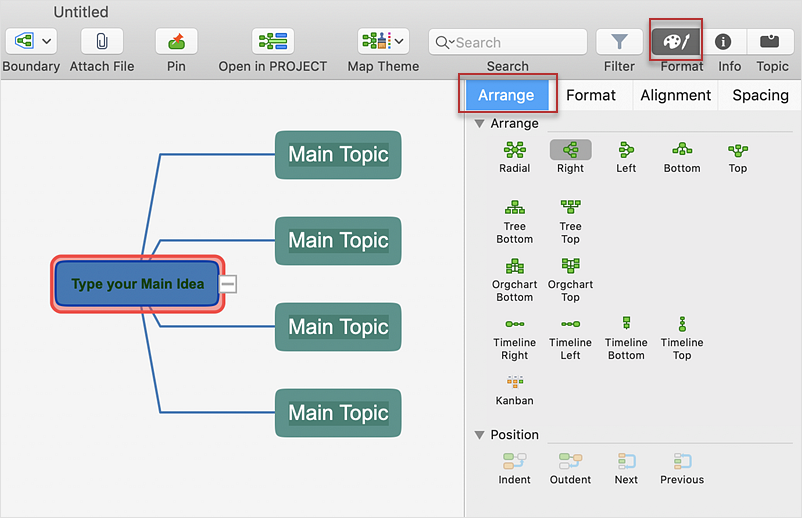 In ConceptDraw MINDMAP, you can customize the appearance of a mind map by changing topic shape, text colors and font; fill colors and patterns; line weight and style. Using the full range of formatting capabilities you can create aesthetically appealing mind map which can be the key to the effective presentation of your ideas.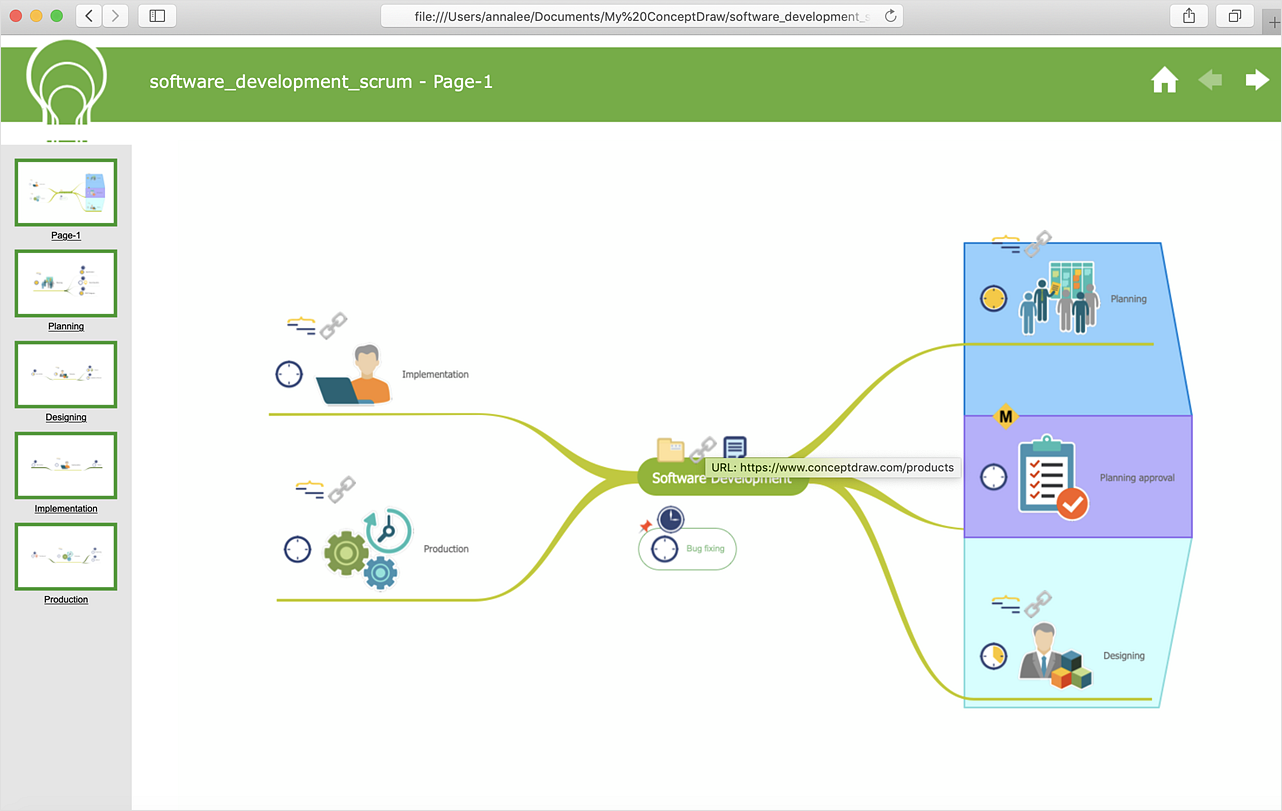 ConceptDraw MINDMAP provides a variety of export capabilities to help with that situation. Exporting the mind map to HTML format, preserving the links so they can be used to download documents.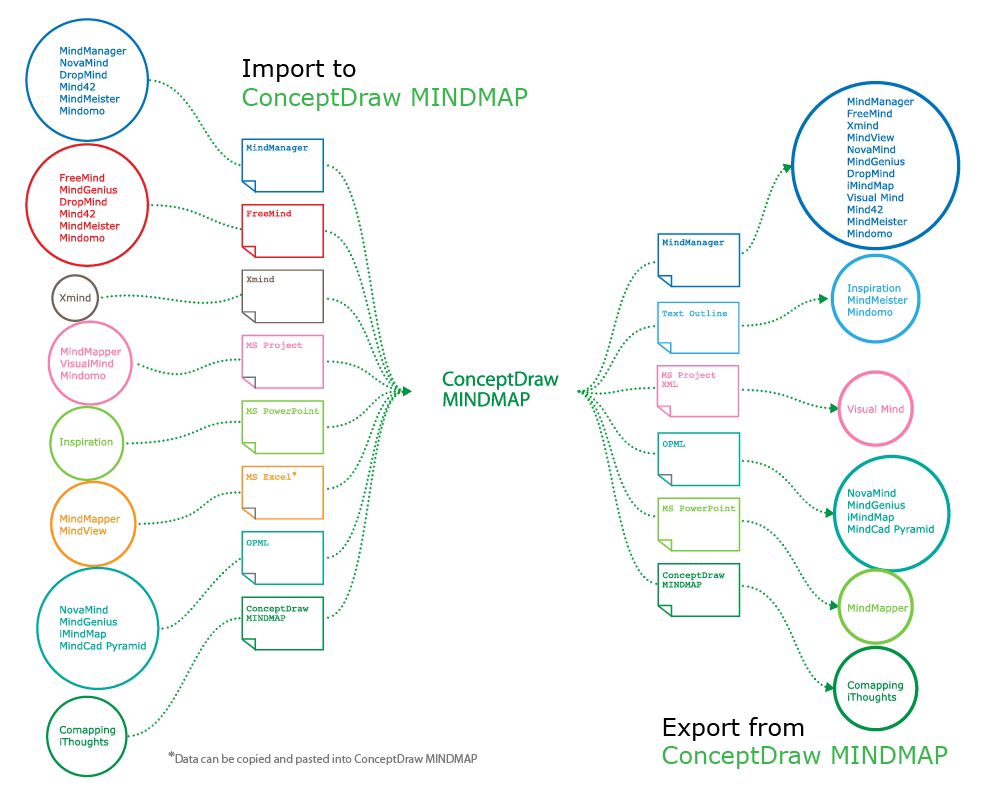 ConceptDraw MINDMAP is great for breaking through barriers in your workflow. Its intuitive thought organization abilities jumpstart stagnant processes and provide a platform for bursts of creativity that launch stalled projects to new heights. In the continued spirit of breaking down barriers, CS Odessa brings you Mind Map Exchange Phase.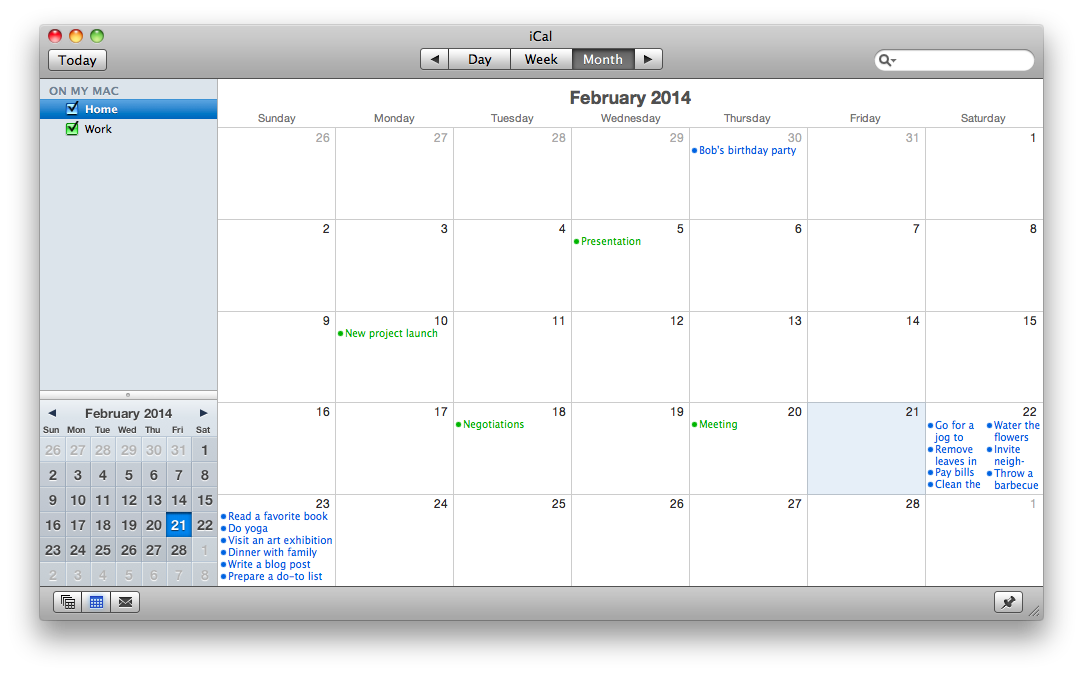 ConceptDraw MINDMAP Mac OS X version enables you to export your mind map into the iCal calendar and generate tasks from mind map topics.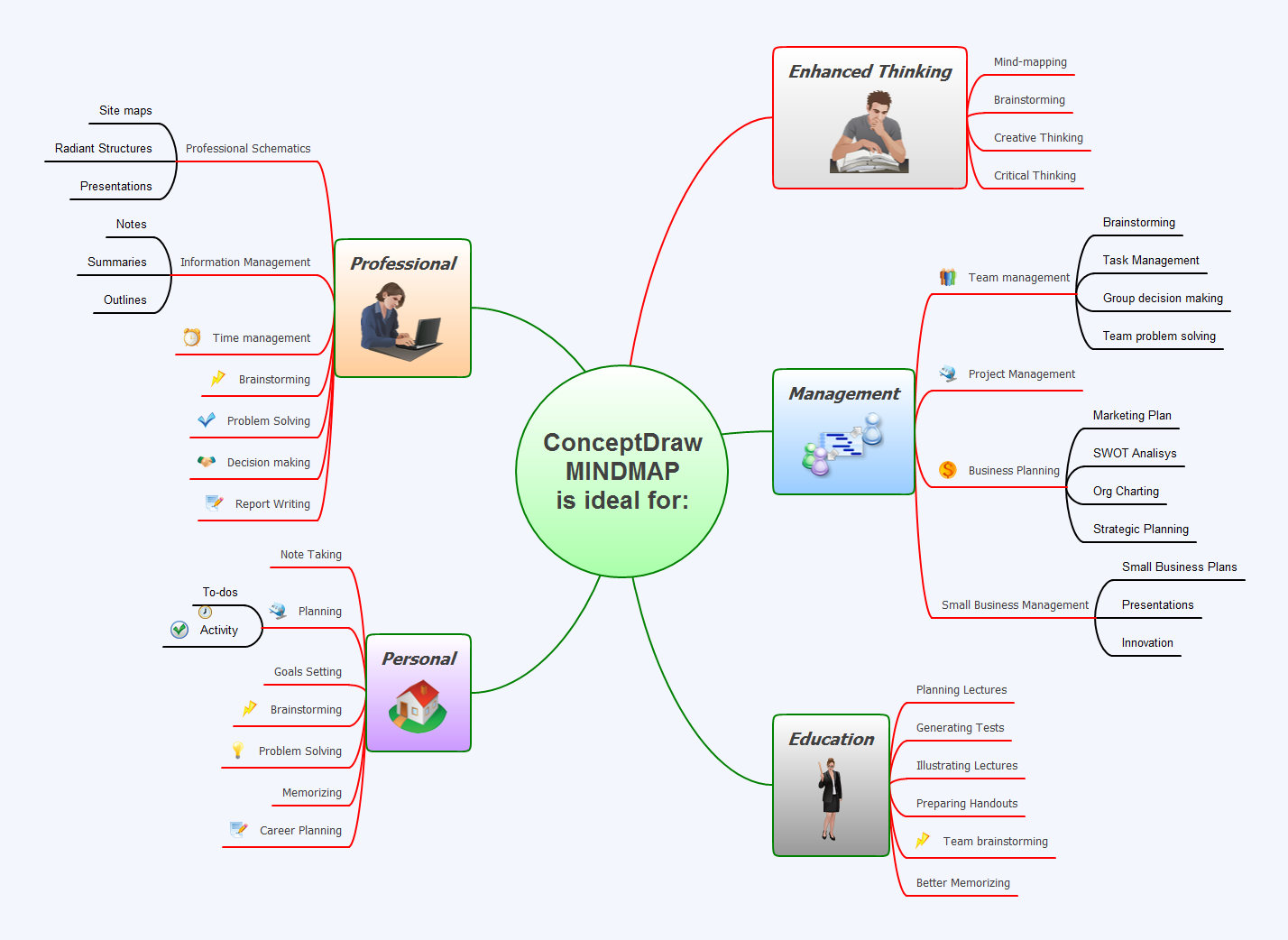 Mac compatible remote presentation, A simple way to share your presentation remotely via Skype. All participants receive presentation file.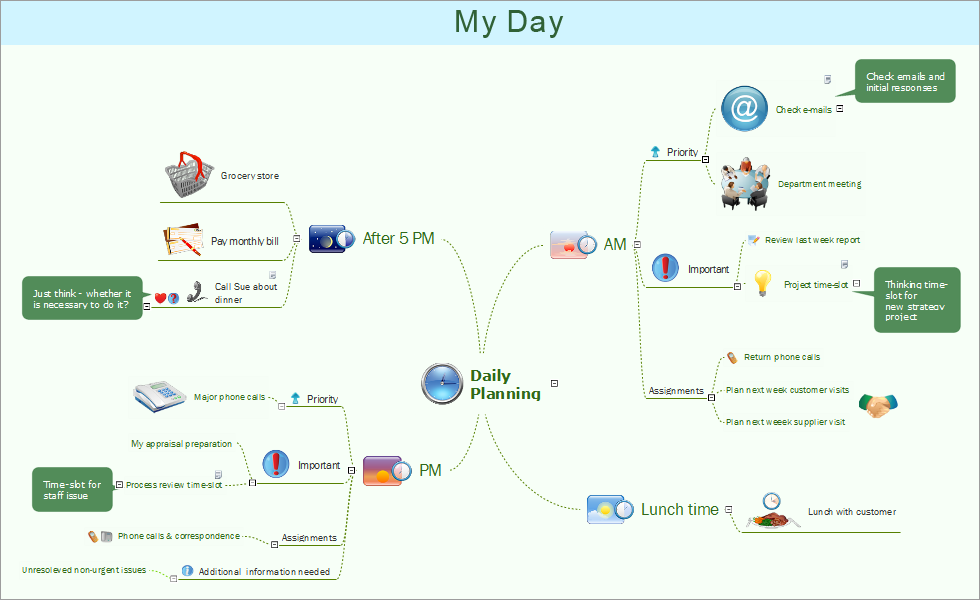 New way to present documents via Skype conference call on Mac. All participants receive files. Presentation can be created automatically from plenty document formats.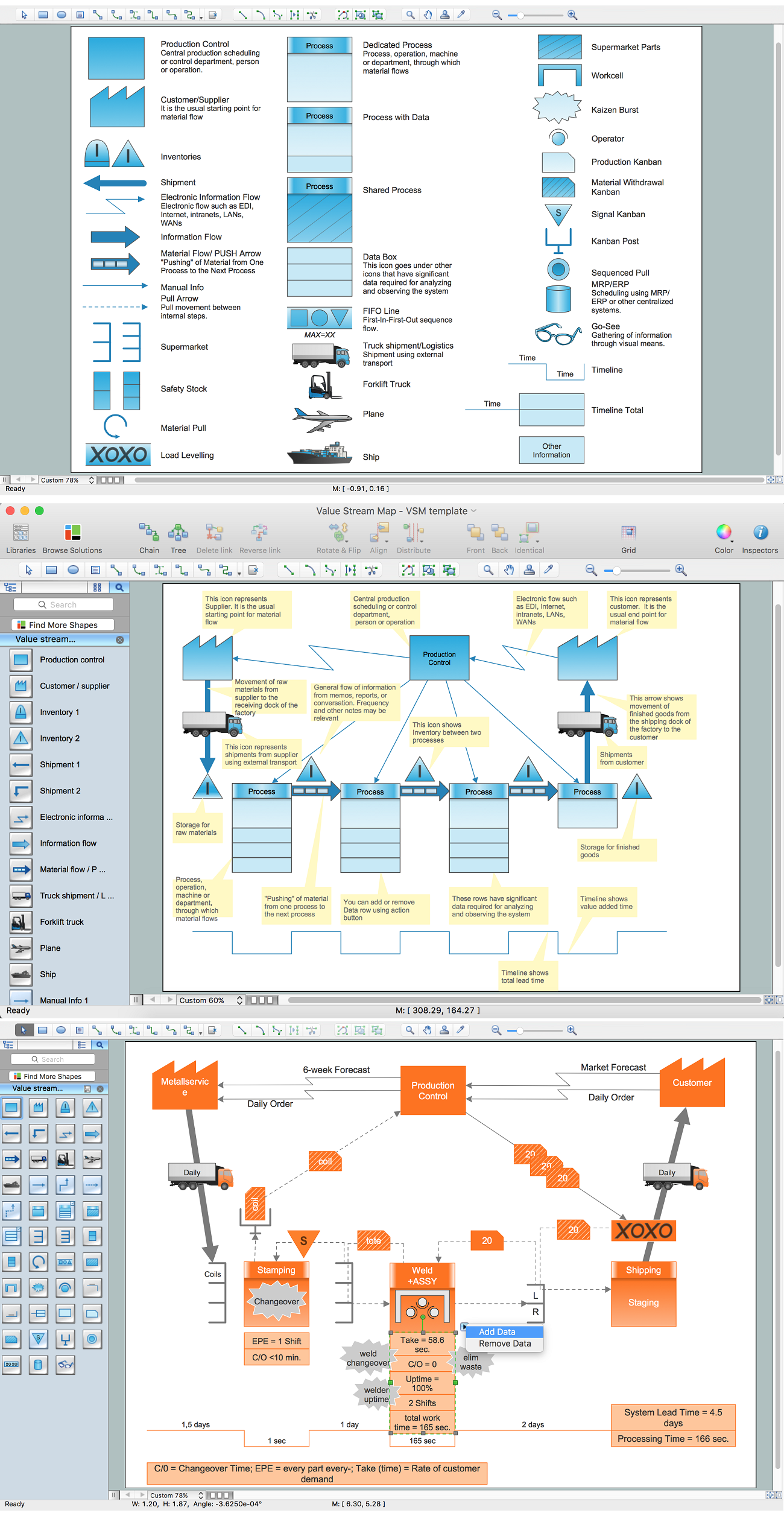 Create value stream maps - for value stream analysis and value stream management, material and information flow mapping, using our quick start templates included with ConceptDraw.
Professional Mind Mapping. ConceptDraw MINDMAP professional software to create documents. Mac and PC compatible. MS Office Exchange Solutions. Skype Collaboration. Presentation Tools.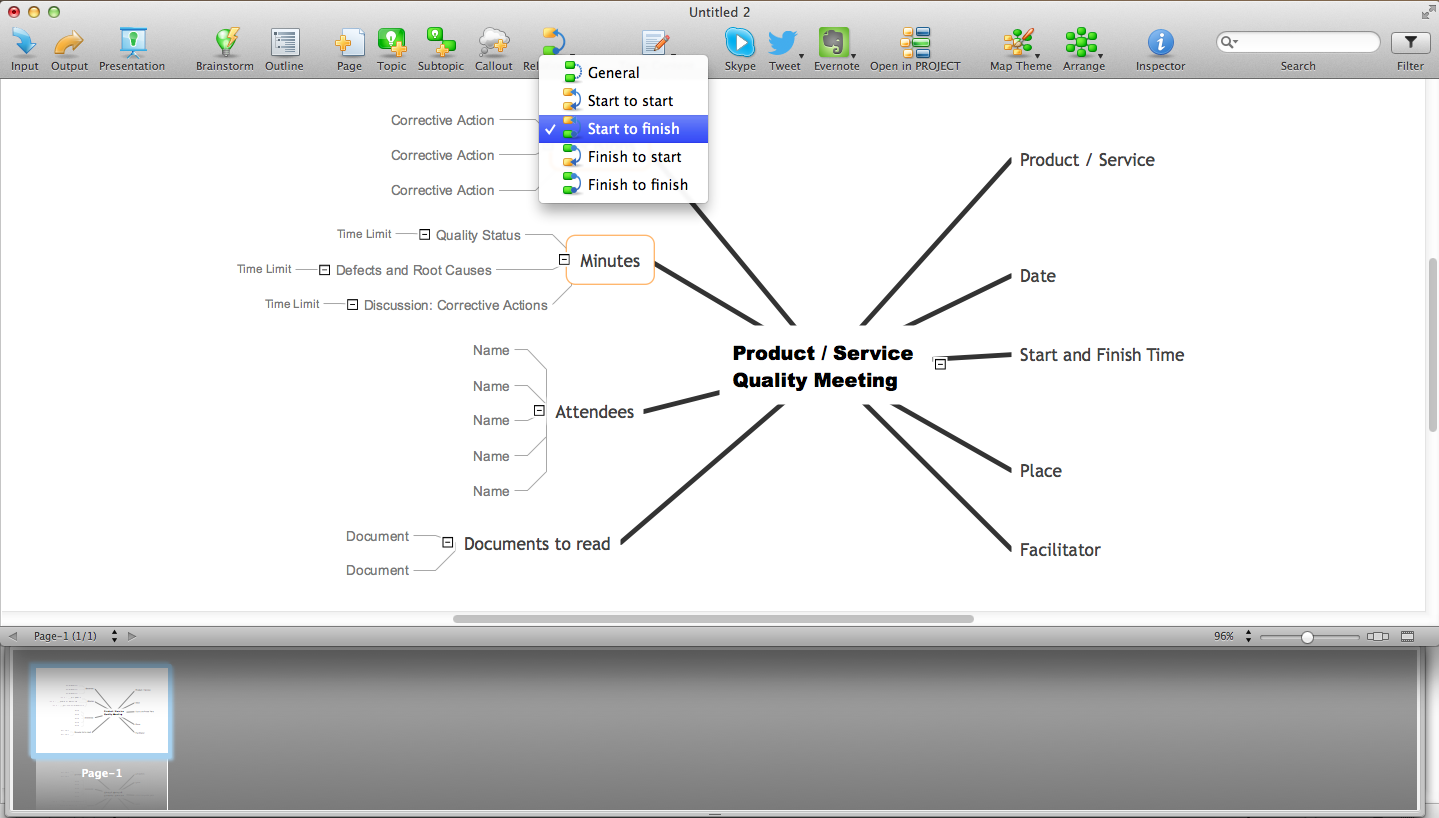 ConceptDraw MINDMAP an Alternative to MindJet MindManager - The power, economy, and versatility of ConceptDraw MINDMAP takes personnel and team productivity to another level. Discover today what this means to you.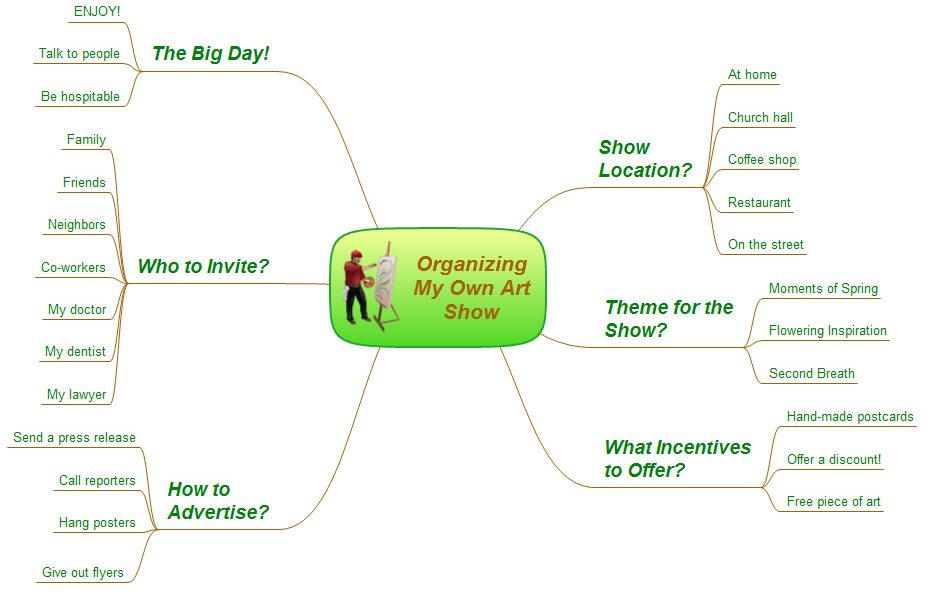 Evernote Tools for mac: Use mind map to add notes. A solution to exchange notes with Evernote.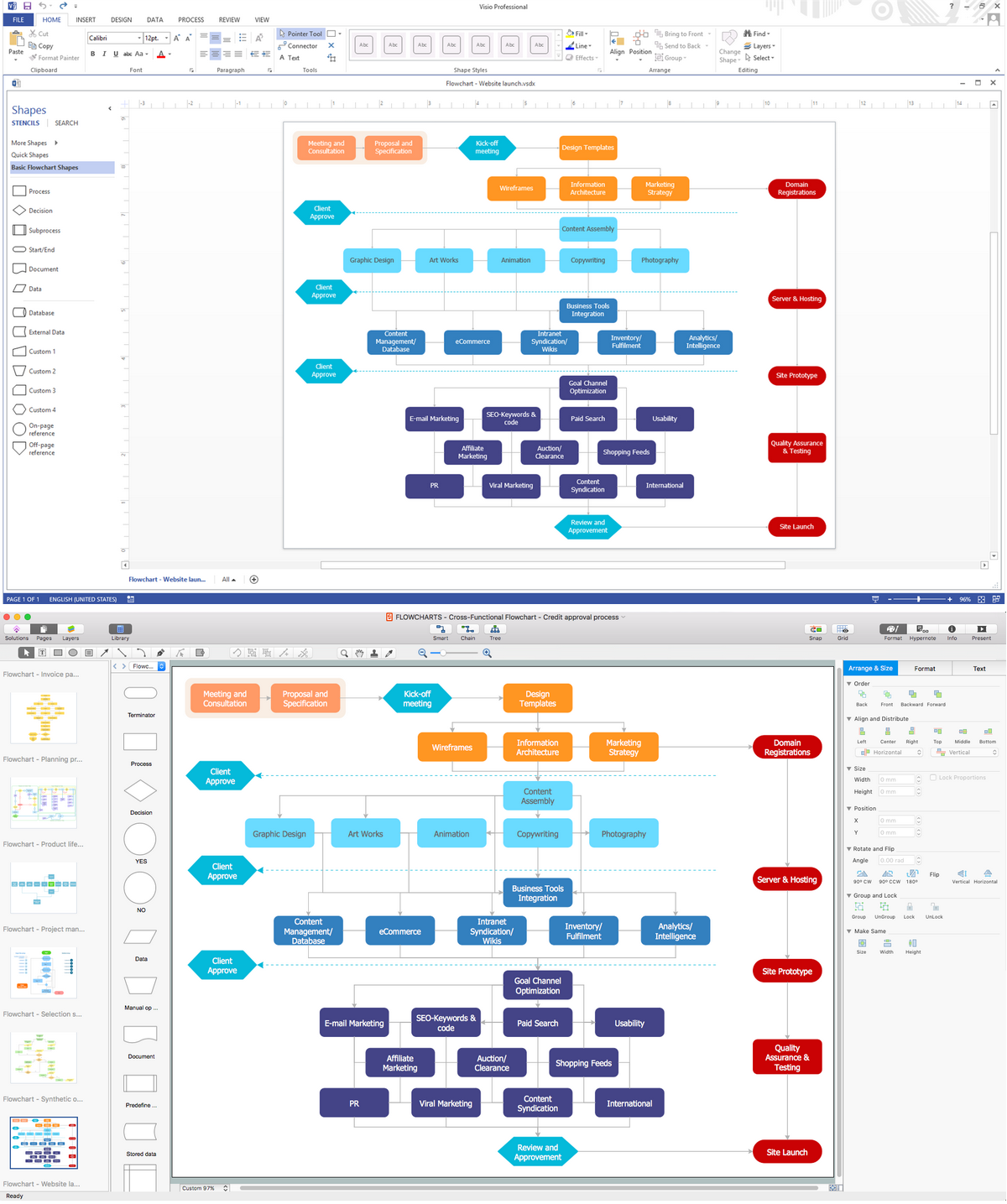 Many of us are acquainted with such a software product as MS Visio, which beyond any doubt, is a powerful and multifunctional tool. However, there may occur instances when this program turns incapable of meeting certain users' requirements; and then, the most optimum solution is quite difficult to find. But there is always an alternative. ConceptDraw DIAGRAM from CS Odessa Corporation has been developed to satisfy all your needs as an alternative product to Visio.
Visio for mac — ConceptDraw as an alternative to MS Visio. ConceptDraw has been developed to satisfy all your needs as a fully-functioned alternative product to MS Visio for Mac.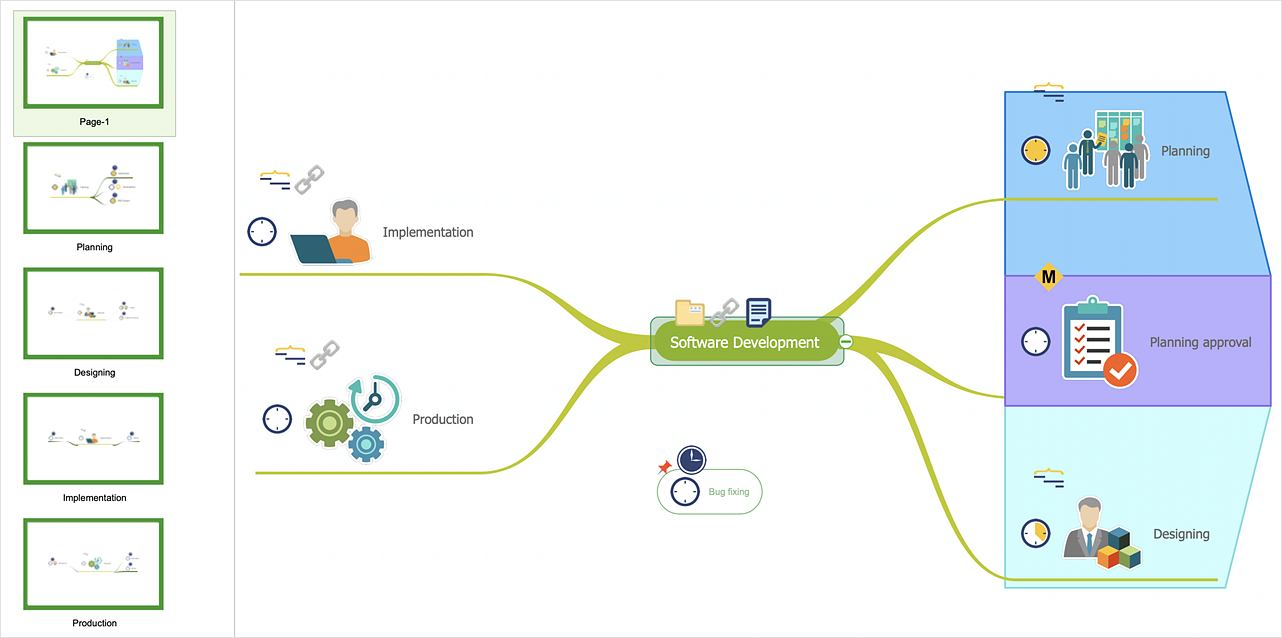 ConceptDraw MINDMAP allows you to merge separate mind maps into a single multipage document.