Evernote + MindMapping
ConceptDraw MINDMAP
Capture What You Think, Do What You Plan
ConceptDraw MINDMAP and Evernote has a multitude of options for users — you can save any part of a mind map: including topics, branches, and entire maps to your Evernote. Mindmaping can now be used on most smart phones, tablets and computers. ConceptDraw MINDMAP and  Evernote technology  help you to structure and organize your notes and ideas.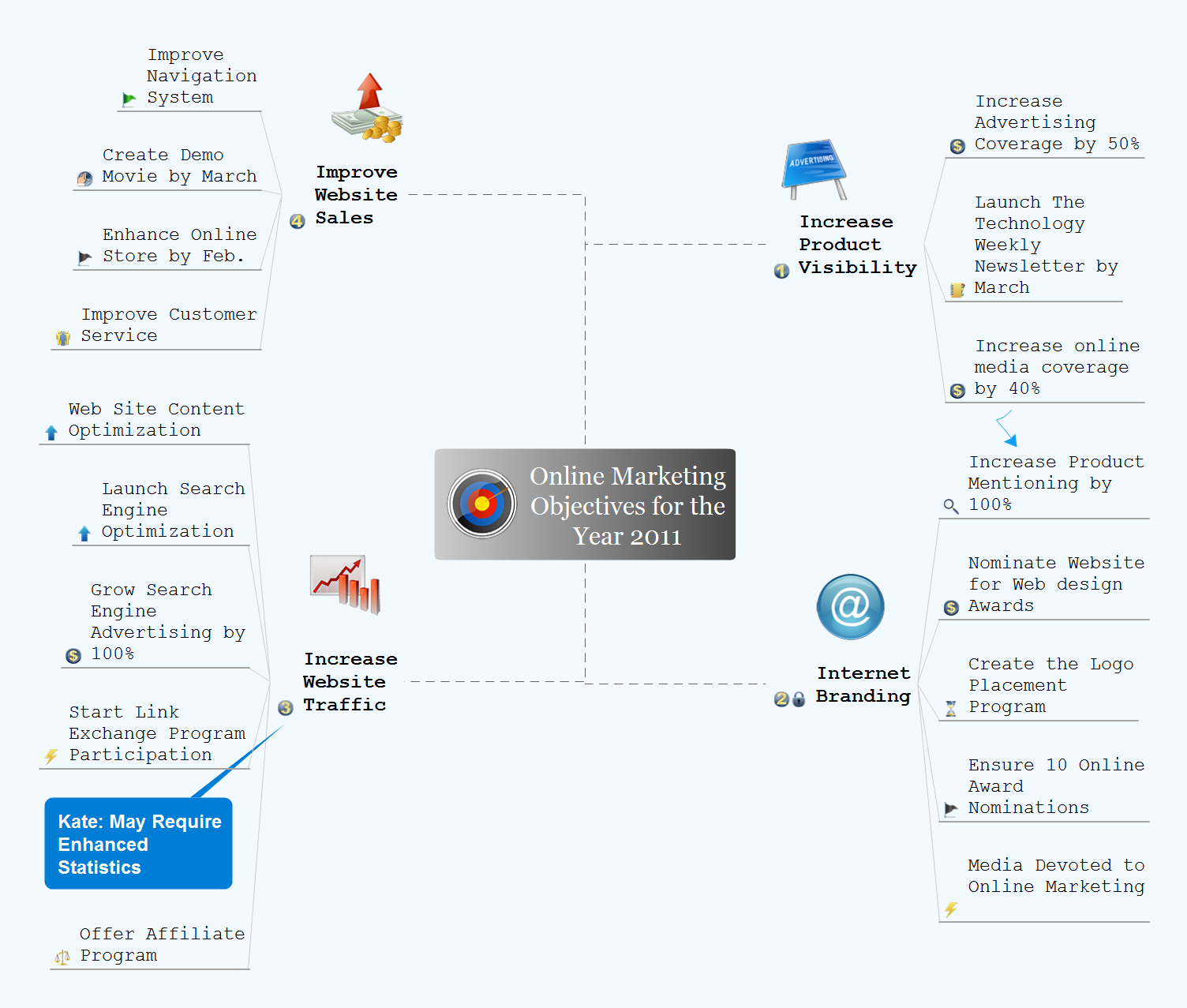 Pic 1. Online marketing objectives mindmap.
Evernote is a great choice of a tool to keep oneself organized. Notes, images, web sites and other information that you want to have at your fingertips is always available. Store your critical information for future reference and it is synced to all of your devices for ease of access. ConceptDraw MINDMAP software with Note Exchange solution supports sending the information from your mind map to your Evernote account.
---
See also Samples of mind maps:
SIX RELATED HOW TO's: