Definition TQM Diagram
The Total Quality Management (TQM) diagrams visualize business and industrial processes. TQM diagram helps to show clearly step-by-step process and to compare the ideal and real process stages visually.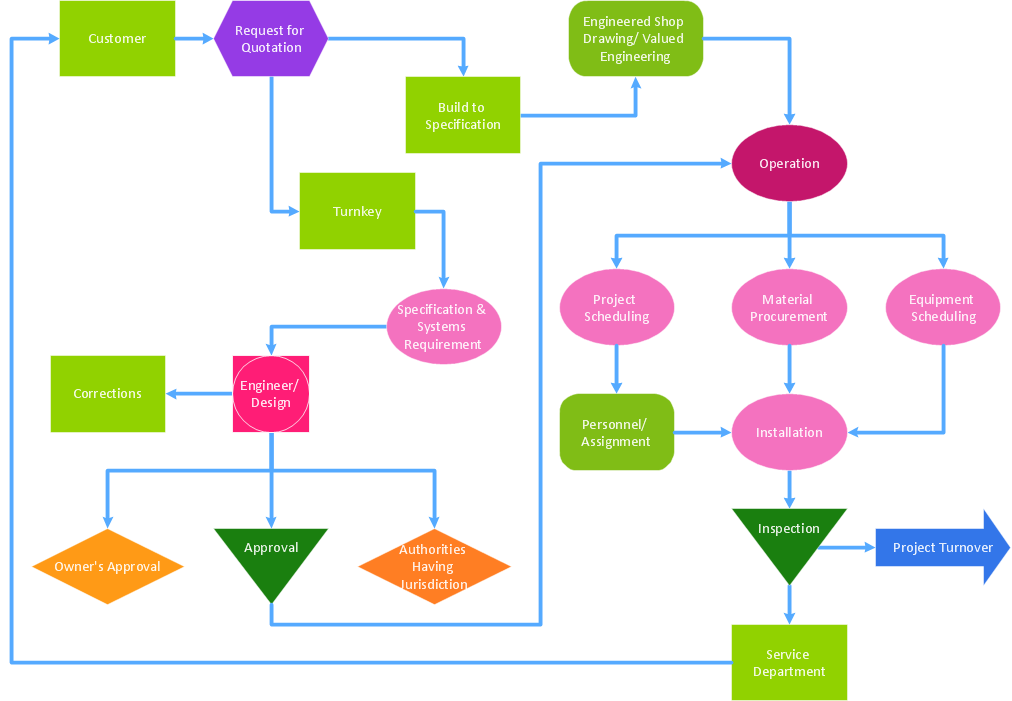 Pic.1 Business process TQM diagram.
This example shows a business process Total Quality Management diagram that can be then analyzed for ways to improve the process effectiveness and diagnose quality issues that require resolution.
---
See also Samples:
TEN RELATED HOW TO's: