Basketball Plays Software
Basketball is a popular sport played by two teams of five players with a ball. The game takes place on a rectangular court. The team goal is to score a ball into the basket of the opponent team. The team with the most points wins the game.
Explaining the basketball strategies, positions, techniques, tactics and rules becomes much more easier and time saving with visual drawings. ConceptDraw DIAGRAM diagramming and vector drawing software extended with Basketball solution from the Sport area of ConceptDraw Solution Park is a very useful tool for designing the basketball-related diagrams of any complexity.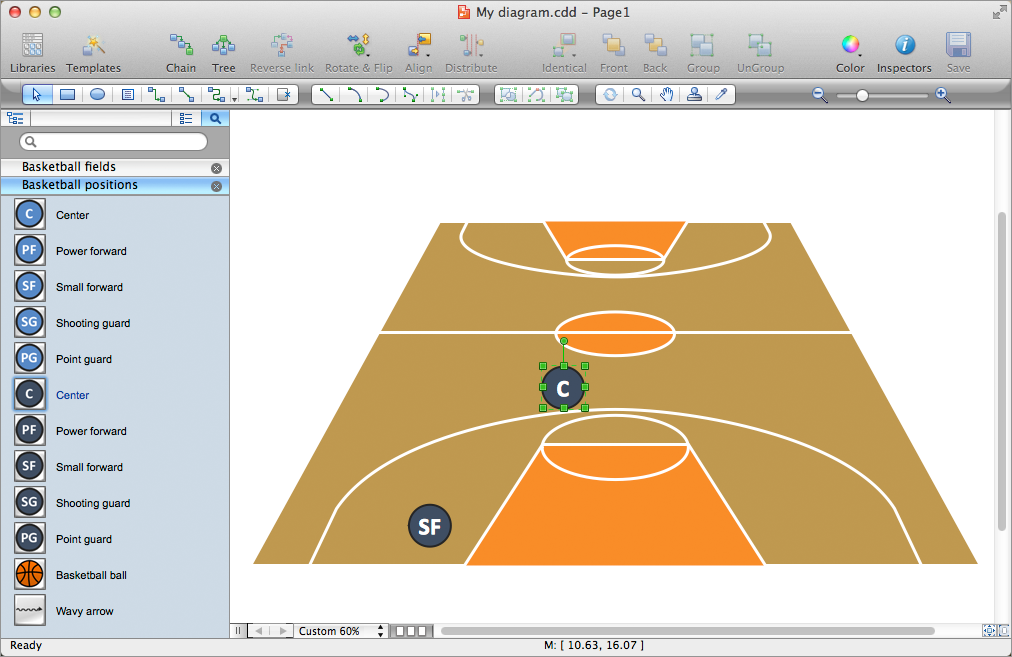 Sample 1. Basketball Plays Software for Macintosh
It's equally convenient to draw the basketball diagrams with ConceptDraw DIAGRAM on the both Windows and Macintosh platforms.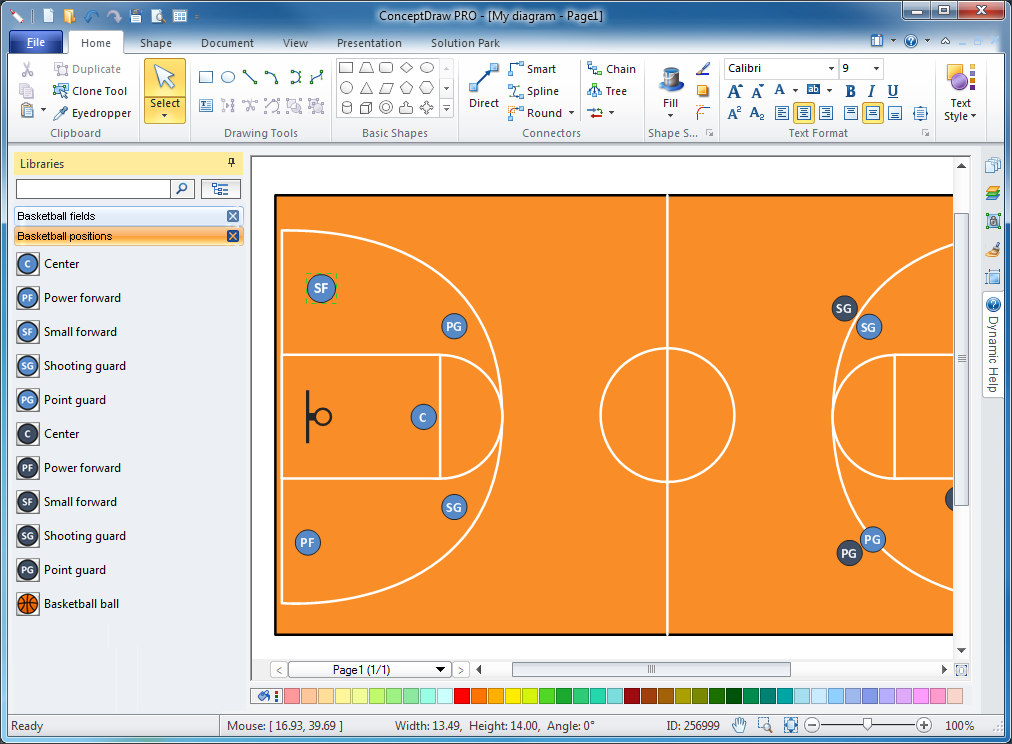 Sample 2. Basketball Plays Software for Windows
Basketball solution delivers 2 libraries with ready-to-use predesigned vector objects to help you design the basketball diagrams quick, easy and effective:
Basketball Courts library contains 8 vector objects,
Basketball Positions library contains 12 vector clipart.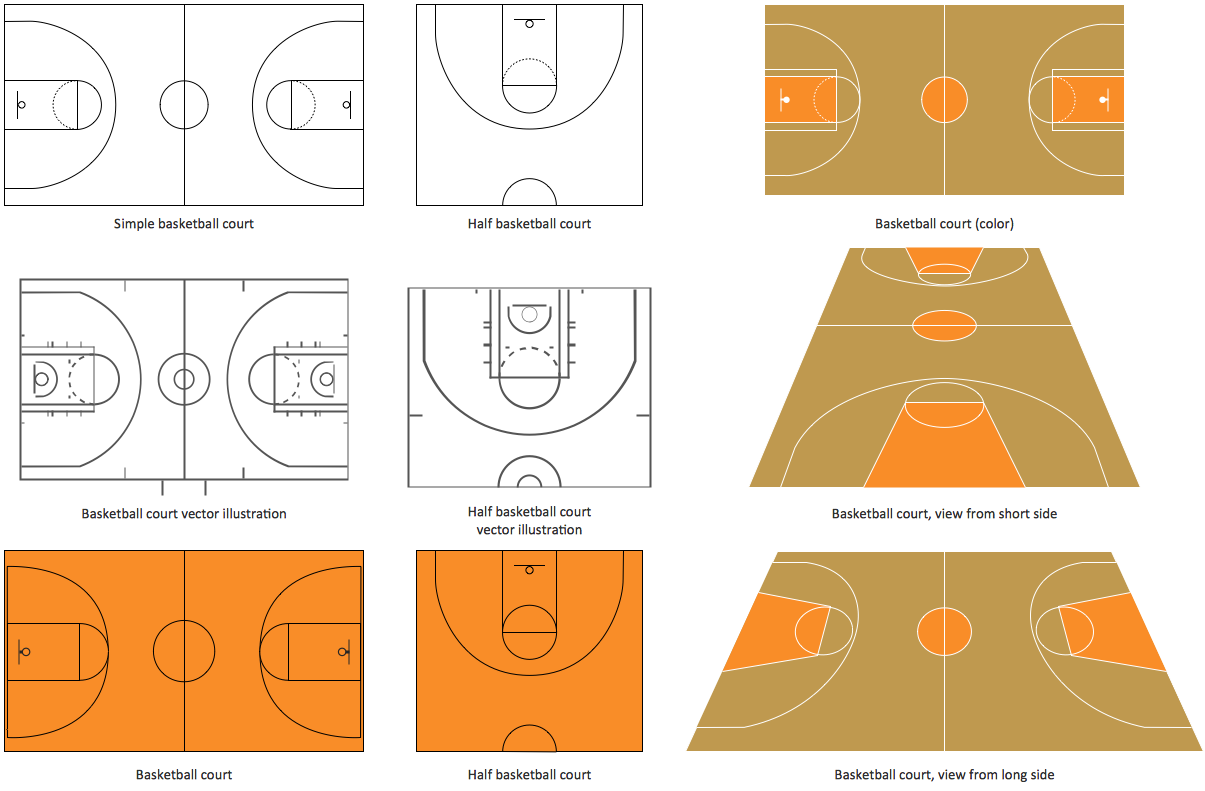 Sample 3. Design Elements – Basketball Courts
The library objects are scalable vector images that can be easily exported to PDF format, Microsoft PowerPoint, Microsoft Visio, graphic image file, or HTML.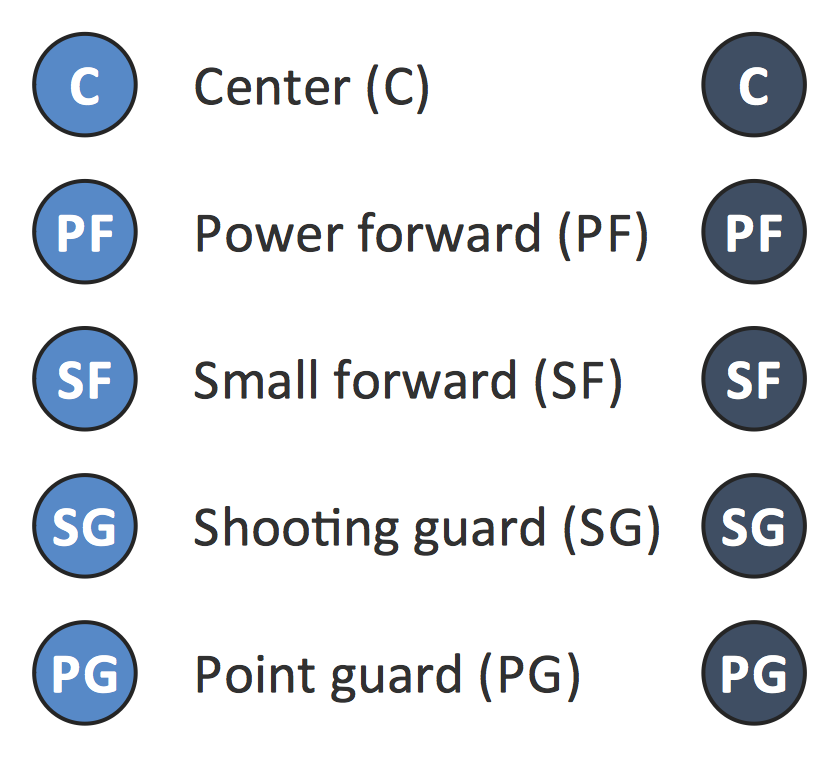 Sample 4. Design Elements – Basketball Positions
Thanks to the Basketball solution you can design your own basketball diagram in seconds. All you need is:
From the "Basketball Courts" library drop a court object to your document;
From the "Basketball Positions" library drop all positions object you need to your document;
Place positions on the court according to your drawing idea;
Add arrows or text labels if needed.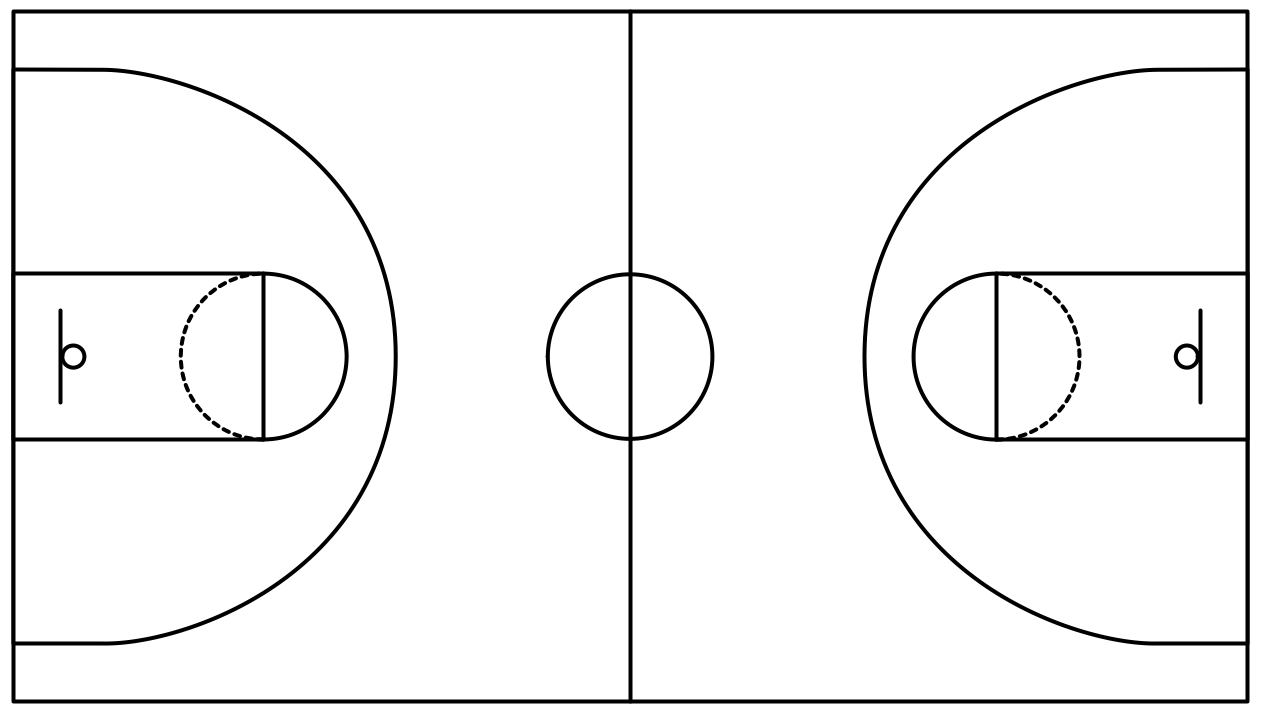 Sample 5. Simple Basketball Court Template
The Basketball solution provides also a wide collection of templates and samples with basketball-related diagrams. You can quickly modify any sample and save it to complete this set. All you need is to drag and drop objects to depict another play and then save with the different name.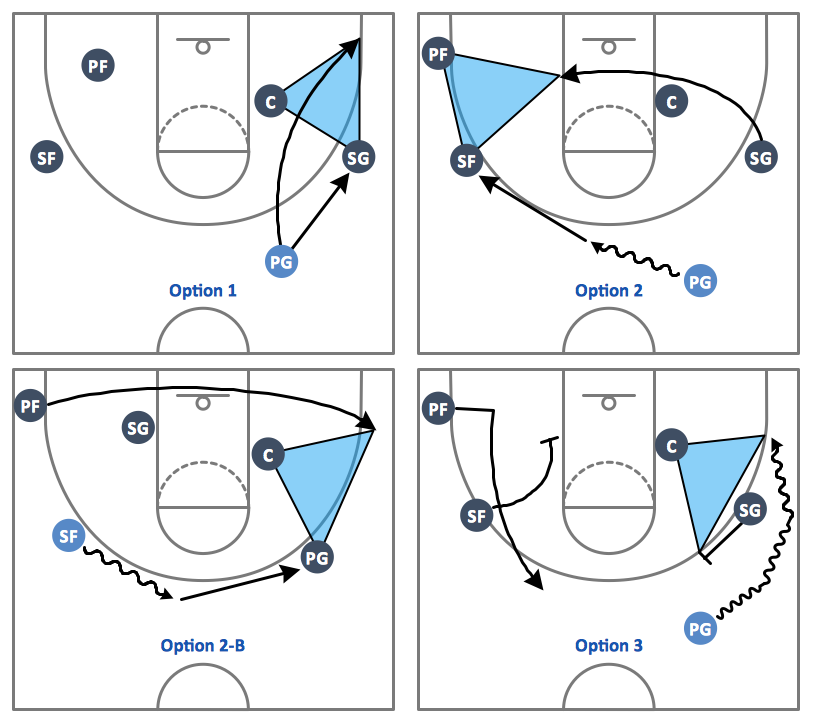 Sample 6. Basketball Plays – Triangle Offense
This diagram was created in ConceptDraw DIAGRAM using the "Basketball Courts" and "Basketball Positions" libraries from the Basketball solution. It shows the most popular basketball offense strategy - Triangle Offense. An experienced user spent 10 minutes creating this professional looking sample. This sample demonstrates the solution's capabilities and the professional results you can achieve quick and easy.
All source documents are vector graphic documents. They are available for reviewing, modifying, or converting to a variety of formats (PDF file, MS PowerPoint, MS Visio, and many other graphic formats) from the ConceptDraw STORE. The Basketball Solution is available for all ConceptDraw DIAGRAM or later users.
TEN RELATED HOW TO's: