Cross-Functional Flowcharts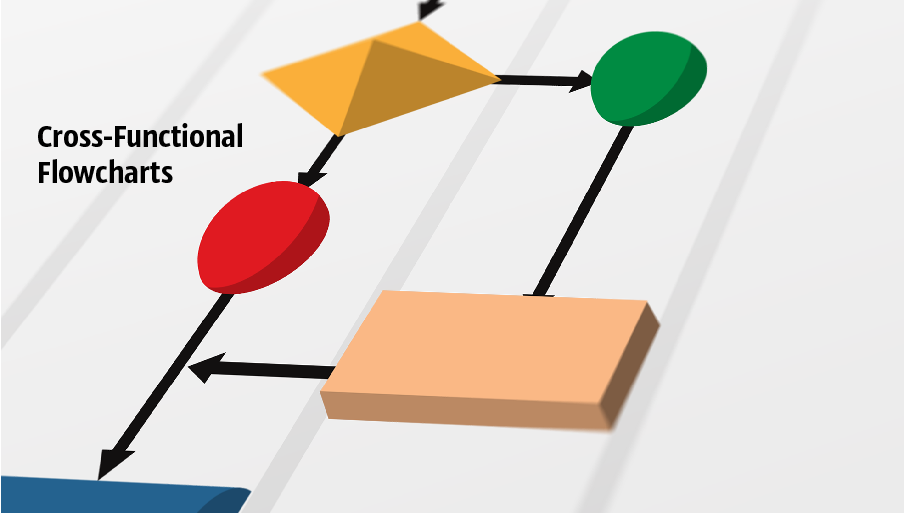 Cross-functional flowcharts are powerful and useful tool for visualizing and analyzing complex business processes which requires involvement of multiple people, teams or even departments. They let clearly represent a sequence of the process steps, the order of operations, relationships between processes and responsible functional units (such as departments or positions).
Read more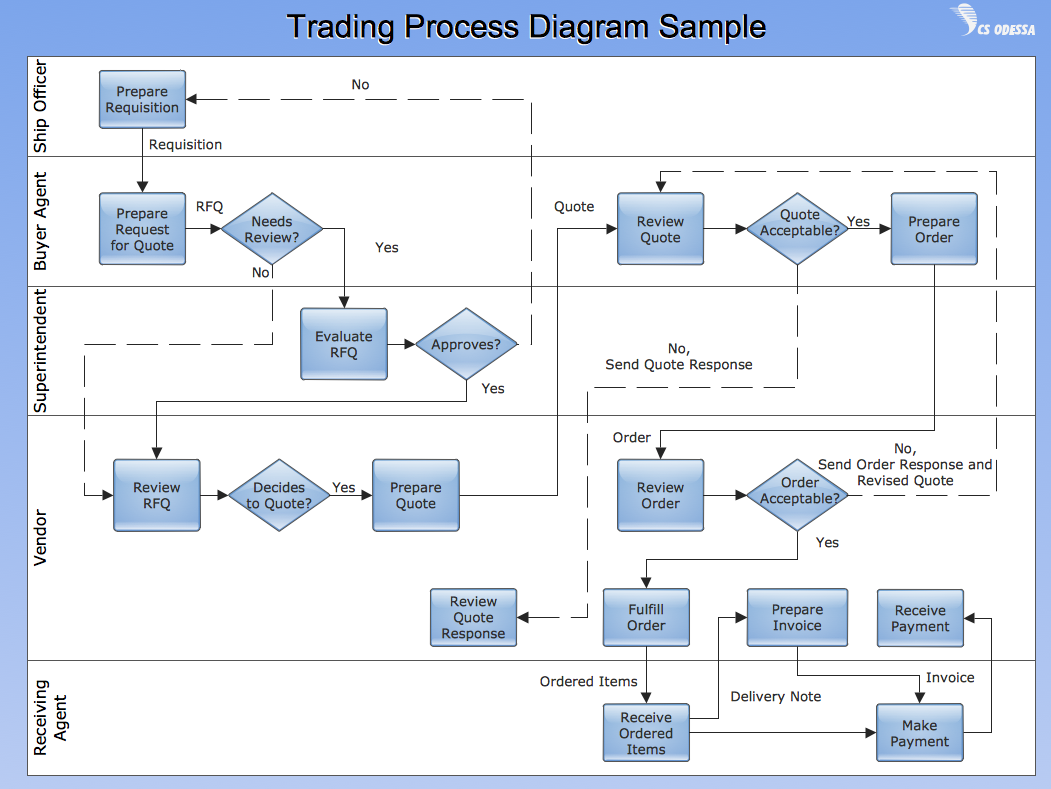 ConceptDraw PRO is a powerful tool that helps you create professional looking cross-functional flowcharts with the well-designed objects. ConceptDraw PRO - Drawing Software for Vertical Cross Functional Flowchart. ConceptDraw allows you to focus on work, not the drawing process. ConceptDraw Arrows10 Technology allows to draw connectors with smart behavior that gives flexibility to you during work process.
Read more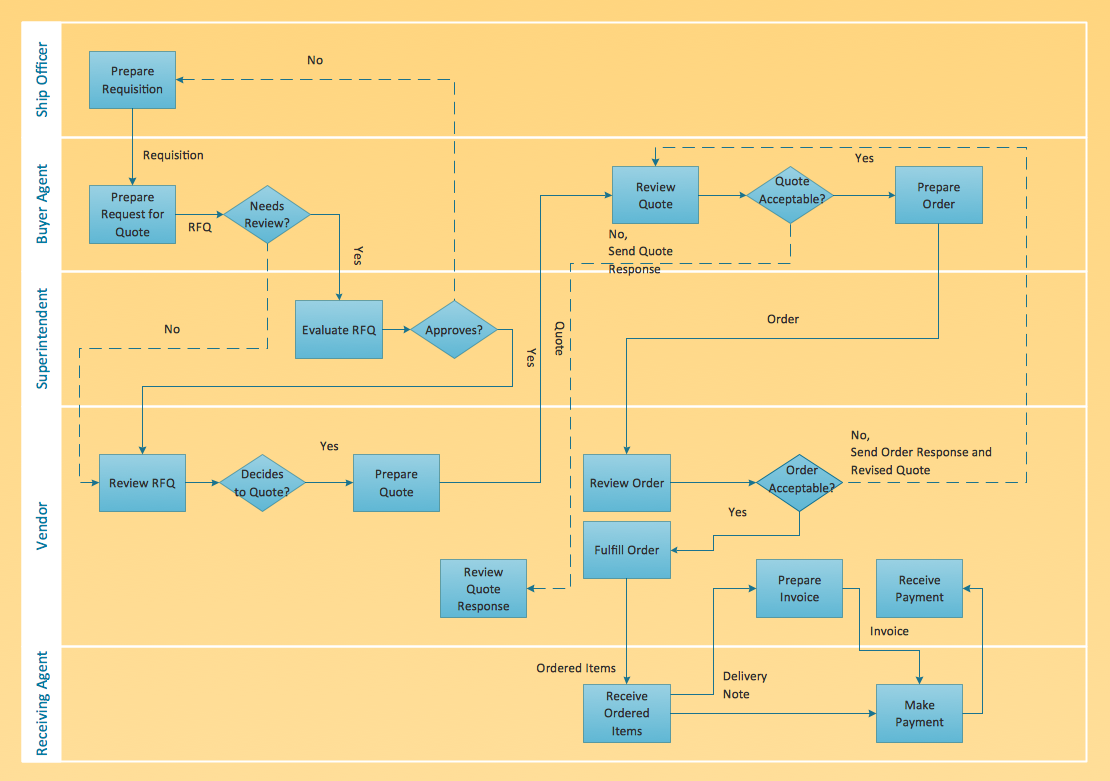 The Cross-Functional Flowchart template is available in ConceptDraw PRO Template library. In the File menu -> Template Galery -> and then choose Cross-Functional Flowcharts. If you demand more, try its 2 libraries and 45 vector shapes of the Cross-Functional Flowcharts solution. Use cross-functional flowcharts to show the relationship between a business process and the functional units (such as departments) responsible for that process.
Read more