TQM Diagram Tool
Total quality management (TQM) practice involves visual tools to analyze business and manufacturing processes, and monitor quality metrics and indicators for quality control. These tools include diagrams, charts and graphs as flowcharts, fishbone diagrams, seven management and planning tools, and other.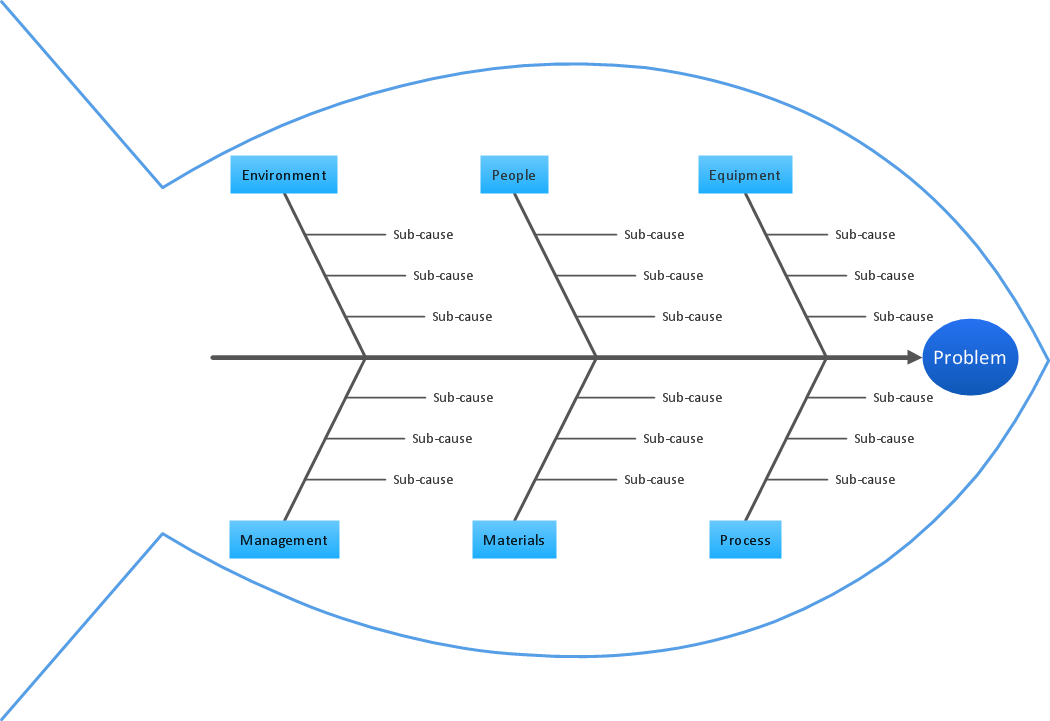 Pic.1 Quality fishbone diagram template.
In total quality management (TQM) the Ishikawa diagram is used for quality defect prevention by identification of potential factors causing quality variations. These factors are grouped into main categories to identify quality variation sources.
---
See also Samples:
NINE RELATED HOW TO's: