Network Diagram Software
Physical Network Diagram
How to draw Physical Network Diagram
Physical Network Diagrams visualize the communication schemes of Physical Networks, and the networks arrangement in houses, offices and buildings. They are used by IT professionals to visually document the Physical Network structure and arrangement. ConceptDraw has 1004 vector stencils in the 40 libraries that helps you to start using software for designing your own Physical Network Diagrams. You can use the appropriate stencils from Computer and Network Diagrams object libraries.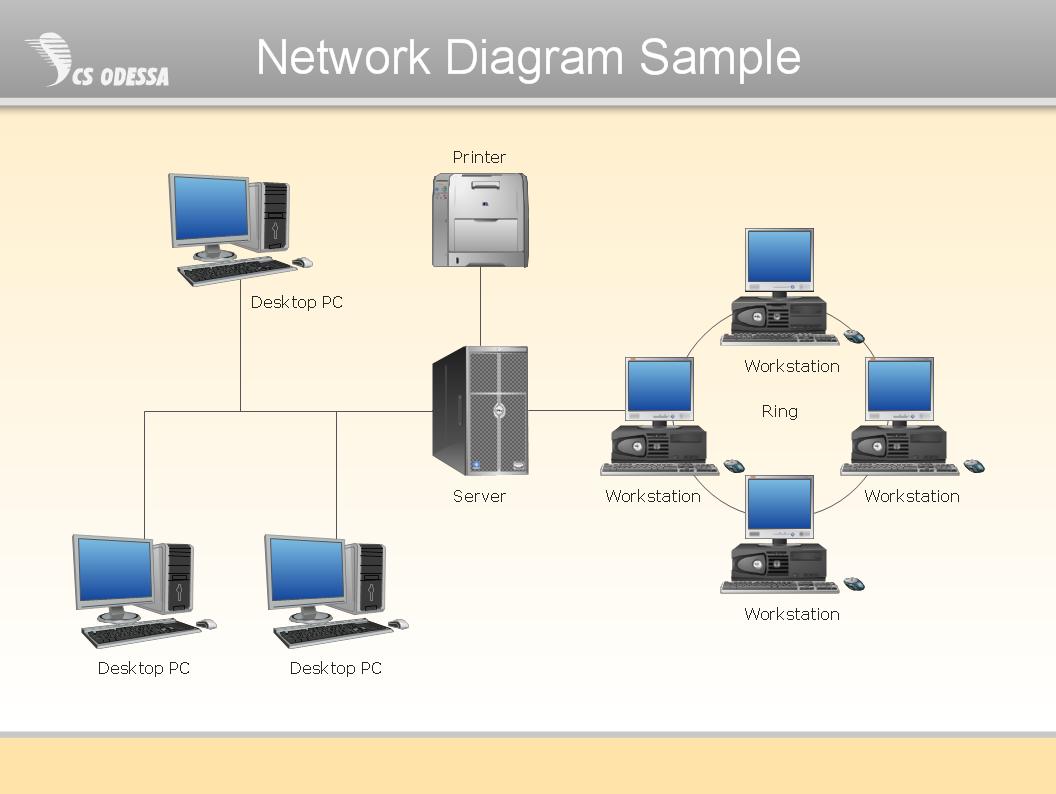 TEN RELATED HOW TO's:
Any wireless network is some computer network that can use any needed wireless data connections that can be placed between the network nodes. Any wireless networking is known to be one of the methods by which both telecommunications networks and business installations, same as the homes avoid the process of introducing the cables into some building. Drawing some wireless computer network as it may be a challenge, especially for those who do not have as much experience of doing it. That is why the CS Odessa team has developed the Wireless Networks solution so it can be used for simplifying all the ConceptDraw DIAGRAM users work on the needed diagrams.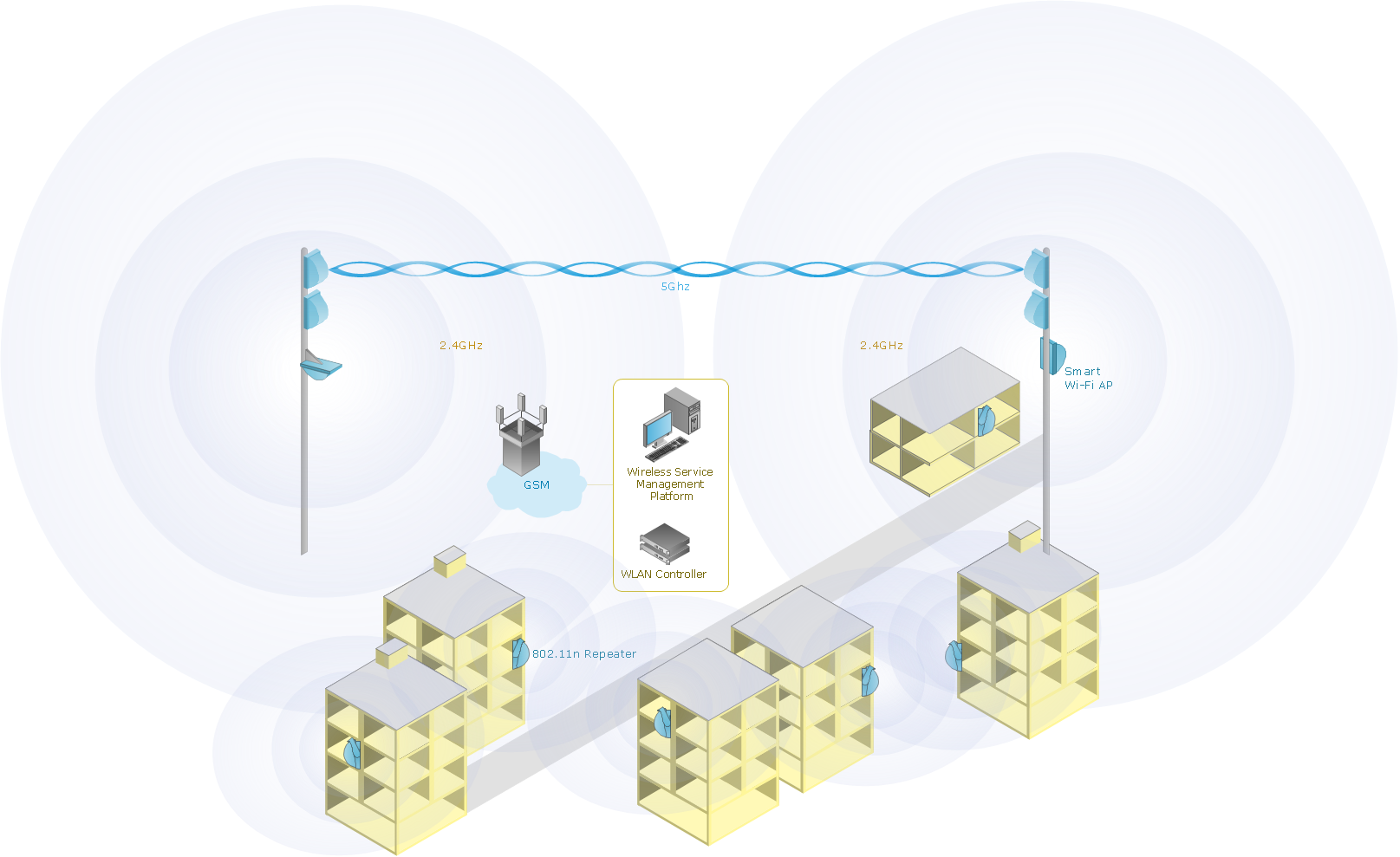 Picture: Calculate the cost of creating or updating a wireless computer network
Related Solution:
What Is a Wireless Network? Wireless network refers to any type of computer network that uses wireless (usually, but not always radio waves) for network connections. Wireless computer network diagrams help system administrators and network engineers to find out amount and type of equipment needed for each office WLAN.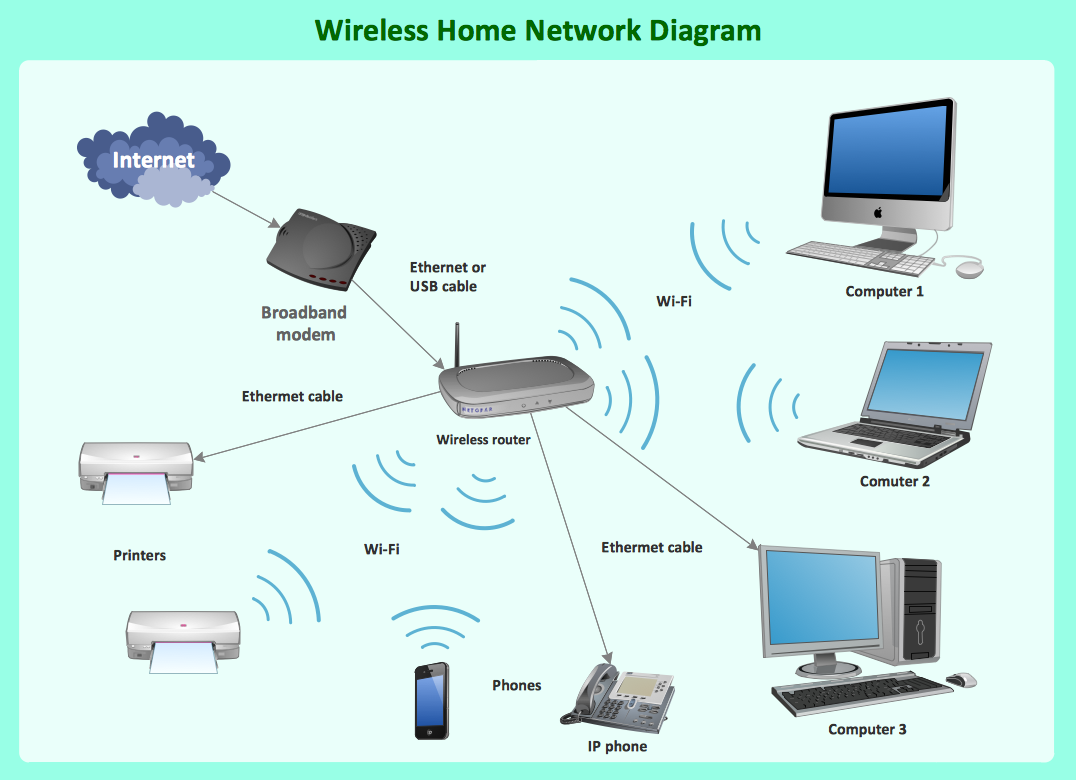 Picture: What Is a Wireless Network?
Related Solution: