Design Element: Computer and Network
for Network Diagrams
Network computer devices that originate, route and terminate the data are called network nodes. Nodes can include hosts such as personal computers, phones, servers as well as networking hardware. Two such devices can be said to be networked together when one device is able to exchange information with the other device, whether or not they have a direct connection to each other.
Computer networks differ in the transmission medium used to carry their signals, the communications protocols to organize network traffic, the network's size, topology and organizational intent.
Network diagrams visualize schematically computer networks topology, equipment nodes and different types of their logical and physical connections.
ConceptDraw has 1004 vector stencils in the 40 libraries that helps you to start using software for designing own Network Diagrams. You can use the appropriate stencils from Computer and Network Diagrams vector stencils library with 56 3D icon symbols of computer and network devices. Use these equipment shapes for drawing diagrams of computer and telecommunication networks, LAN, MAN and WAN architecture, physical and logical topology, wiring schematic and cabling layout plans.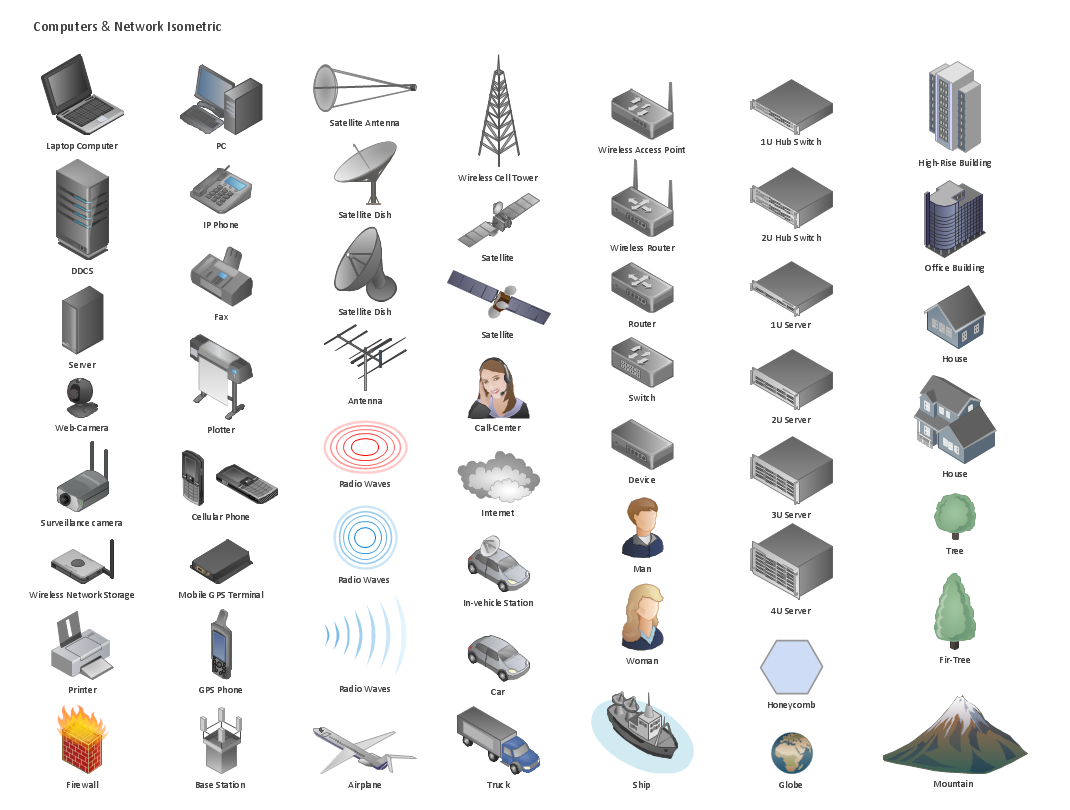 Example 1. Design Elements — Computer and Network (Mac OS X, Windows) for Network Diagrams.
ConceptDraw DIAGRAM is a powerful diagramming and vector drawing software that allows quick and easy draw the network diagrams.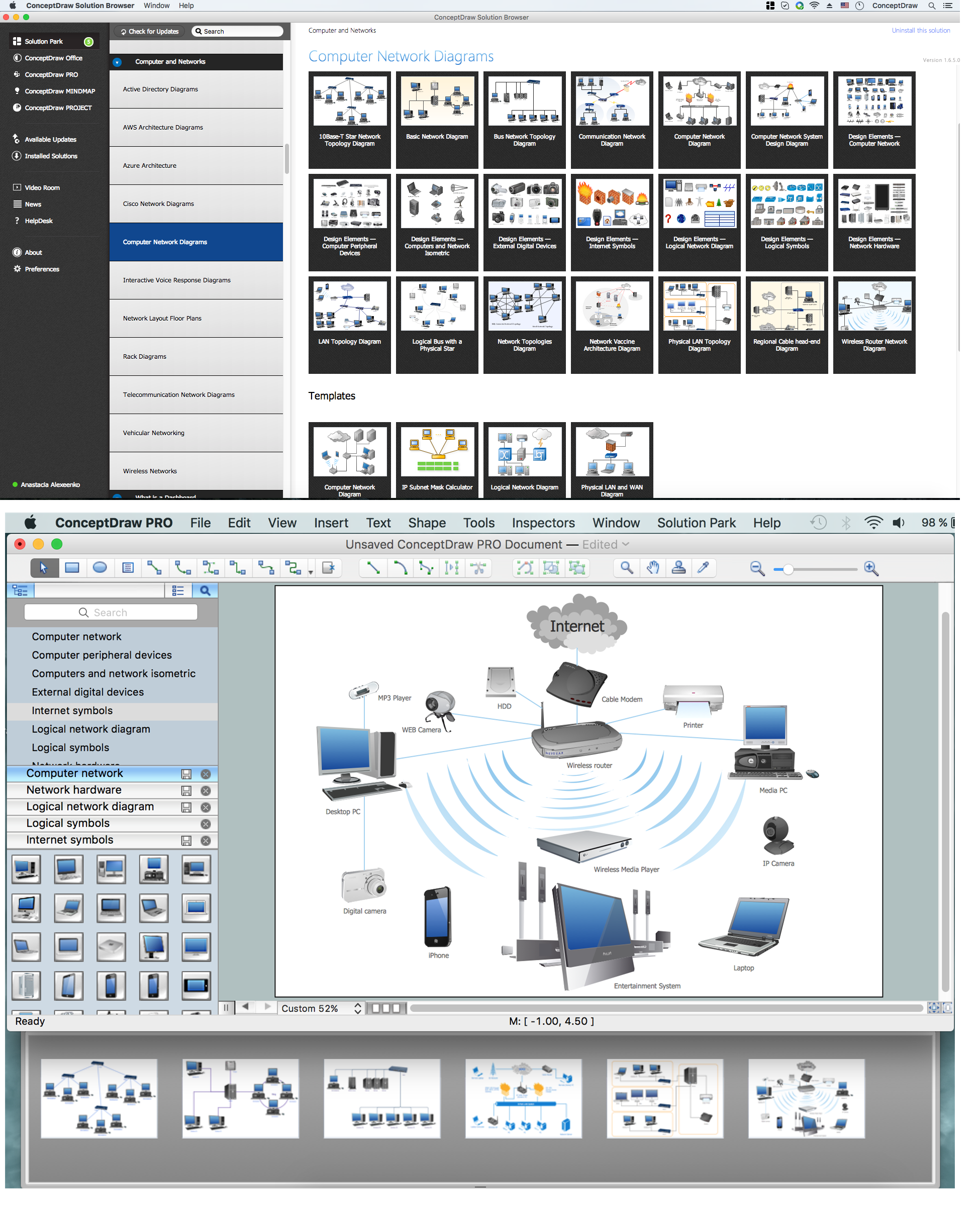 Example 1. Computer Network Diagrams solution and examples
Computer and Network Diagrams library of vector stencils from ConceptDraw Computer and Networks solution provides the 56 objects of design element for drawing the computer network diagrams.
Use the Computer and Network Diagrams library to create your own computer network diagrams that show LAN and WAN topology, equipment nodes and their logical and physical connections.
TEN RELATED HOW TO's: