Exercise your brain
ConceptDraw MINDMAP mind mapping software can help professionals and students alike, whatever sphere they are involved in, to organize their work more effectively. The mind maps created with Macintosh version of ConceptDraw MINDMAP can be freely shared with Windows users without any limitation of your opportunities in communications.
ConceptDraw MINDMAP packs for education
Mind mapping


Do you ever feel overwhelmed by information? Do you often need to read through a mass of material, but just don't have enough time? Do you have problems organizing your work and ideas? Mind map - is exactly what you need!

Read more...



---



Brainstorming


Brainstorming and idea-mapping are established process and organizational practices in education. Brainstorming session with brainstorming and mind mapping software ConceptDraw MINDMAP is easy and effective way for familiarity with this popular creative technique.

Read more...



---



Decision Making


The analytical approach to decisions helps to choose the best and favorable solution from many variants. Mind map is an effective tool for, as it displays information in a visual form allowing us to use the resources of our brain, and promotes the development of analytical thinking.

Raed more...



---



Daily Planning


Having the best organization of your time for important issues will enable you to find time quite enough both for learning process and entertainments. Use mind mapping technology, provided by ConceptDraw MINDMAP to organize your daily activity in smart and productive way for achievement of important goals.

Read more...



---



Public speaking & presentation


Whether you speak in front of your classroom or in front of a examining board, there are some common skills which helps you to prepare an interesting and effective public presentation. Mind mapping software ConceptDraw MINDMAP will help you put your thoughts and ideas across to any audience in the most intelligible and memorable way.

You can design your presentation with mind maps with both Macintosh and Windows presentation tools.

Read more...



---



Exam preparation


Usually students spend many hours in a library in preparation for an exam. In order to remember the material. Mind map created with ConceptDraw MINDMAP can help you to overcome this huge flow of information and achieve the best result in understanding and memorizing.

Read more...



---



Help with Dyslexia


It has been proved that the visual representation of information helps dyslexics to perceive information, as well as helps them to remember it. The technology of mind mapping has proved a useful and effective tool giving considerable improvements in teaching results.

Read more...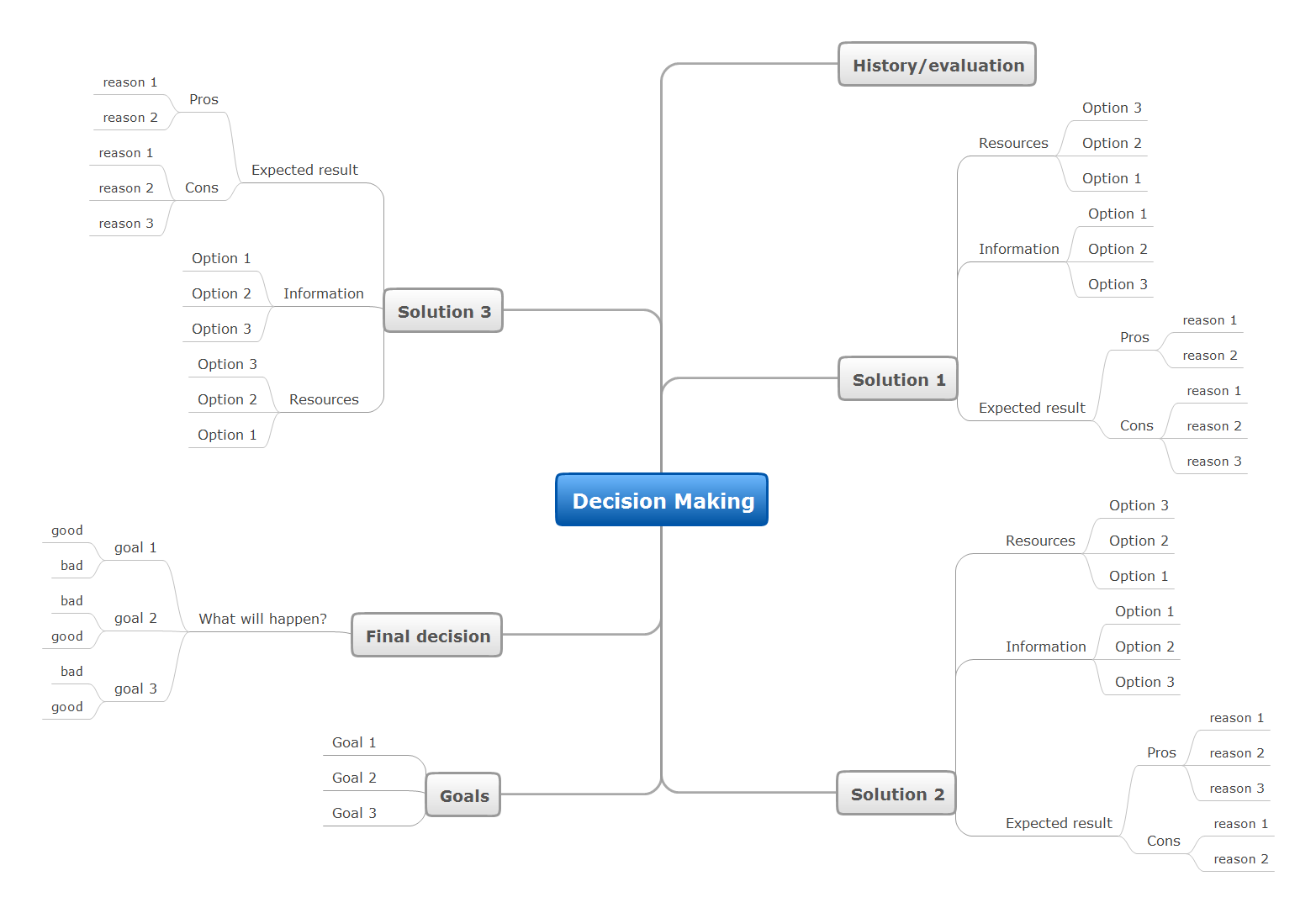 FIVE RELATED HOW TO's: