A Creative Look at Quality Procedures
Get a creative look at a quality procedures with mindmaping software ConceptDraw MINDMAP . Once a quality problem is identified, mind maps can be of great value in depicting and describing a problem in detail, then structure it, and find the right decision. Using quality mind maps is a perfect addition to quality visualization in your company. Mind maps provide descriptive documents for daily work and keep all quality team members clearly informed about key points.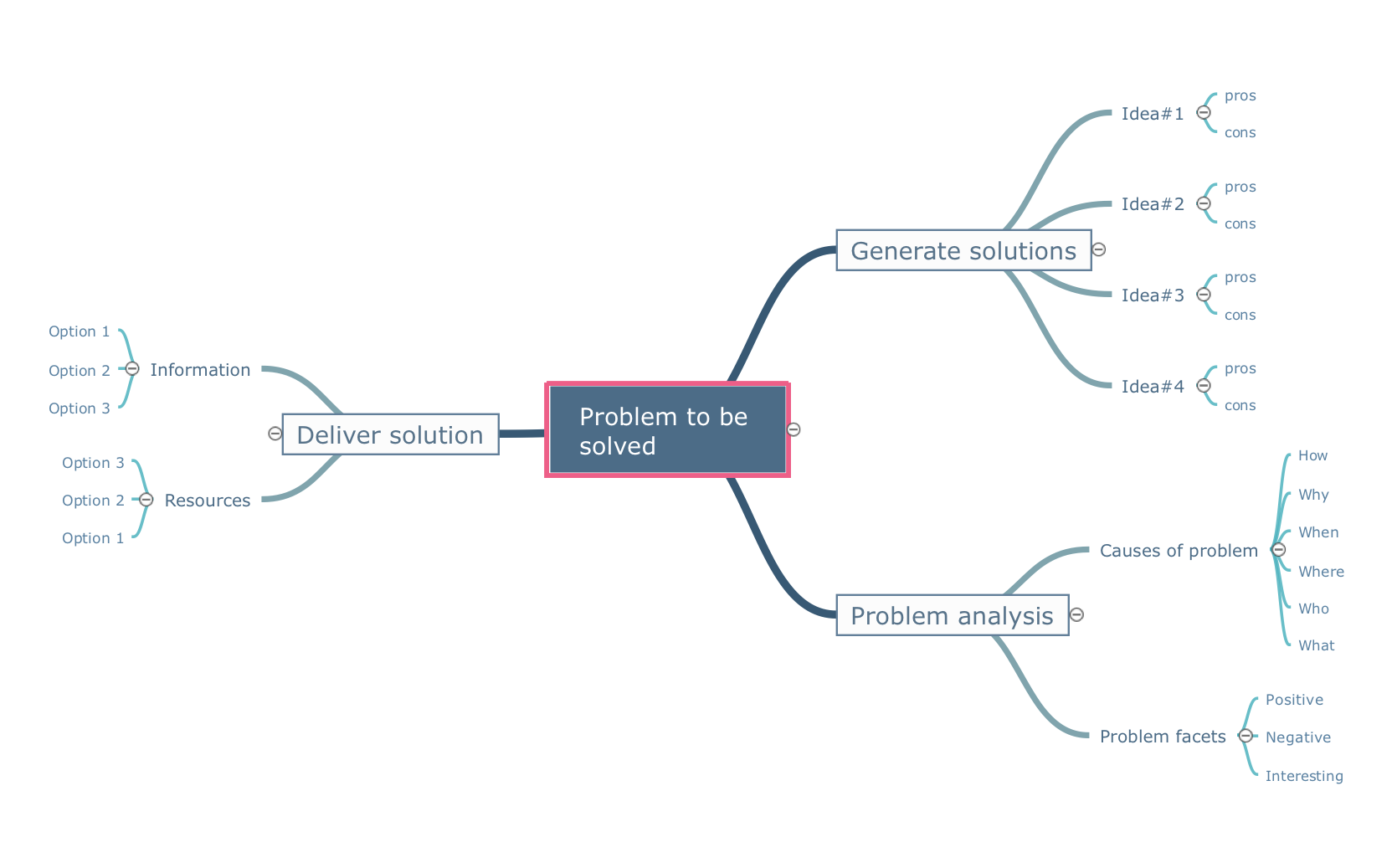 Pic.1 Problem to be solved - Mind map template.
Look at quality procedures creatively using ConceptDraw Quality mindmaps solution.
---
See also Samples:
FIVE RELATED HOW TO's:
ConceptDraw MINDMAP has a addition to the ConceptDraw Solution Park that provides a creative approach to visualizing quality processes, Quality Mind Map Solution.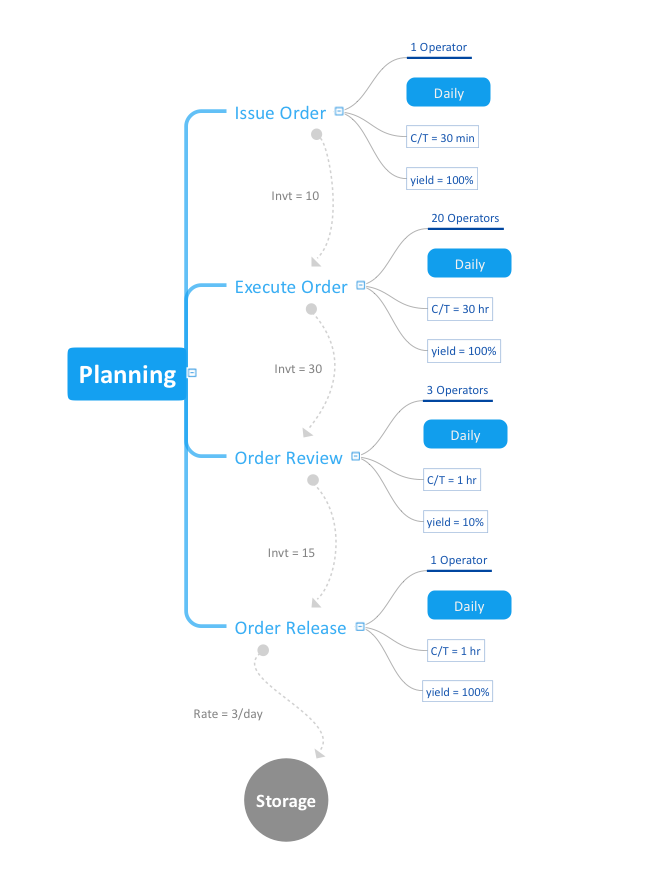 Picture: Mind Mapping in the Quality Management
Related Solution:
ConceptDraw Quality MindMap solution is a perfect additional tool for the quality team of your organization.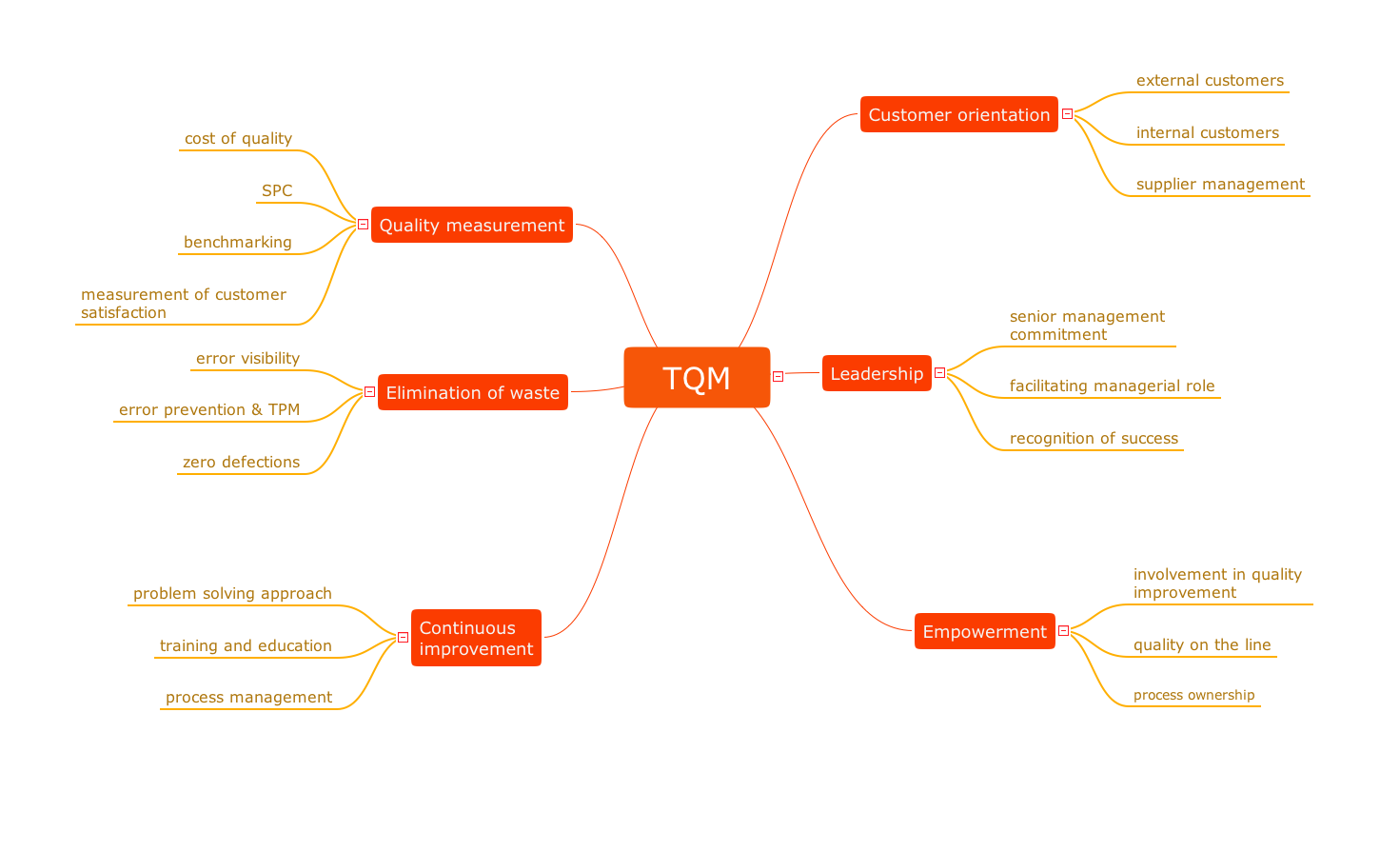 Picture: Quality issues in heir organization
Related Solution:
Constant improvement of key performance indicators that are related to quality is a step in the right direction for a company interested in market growth.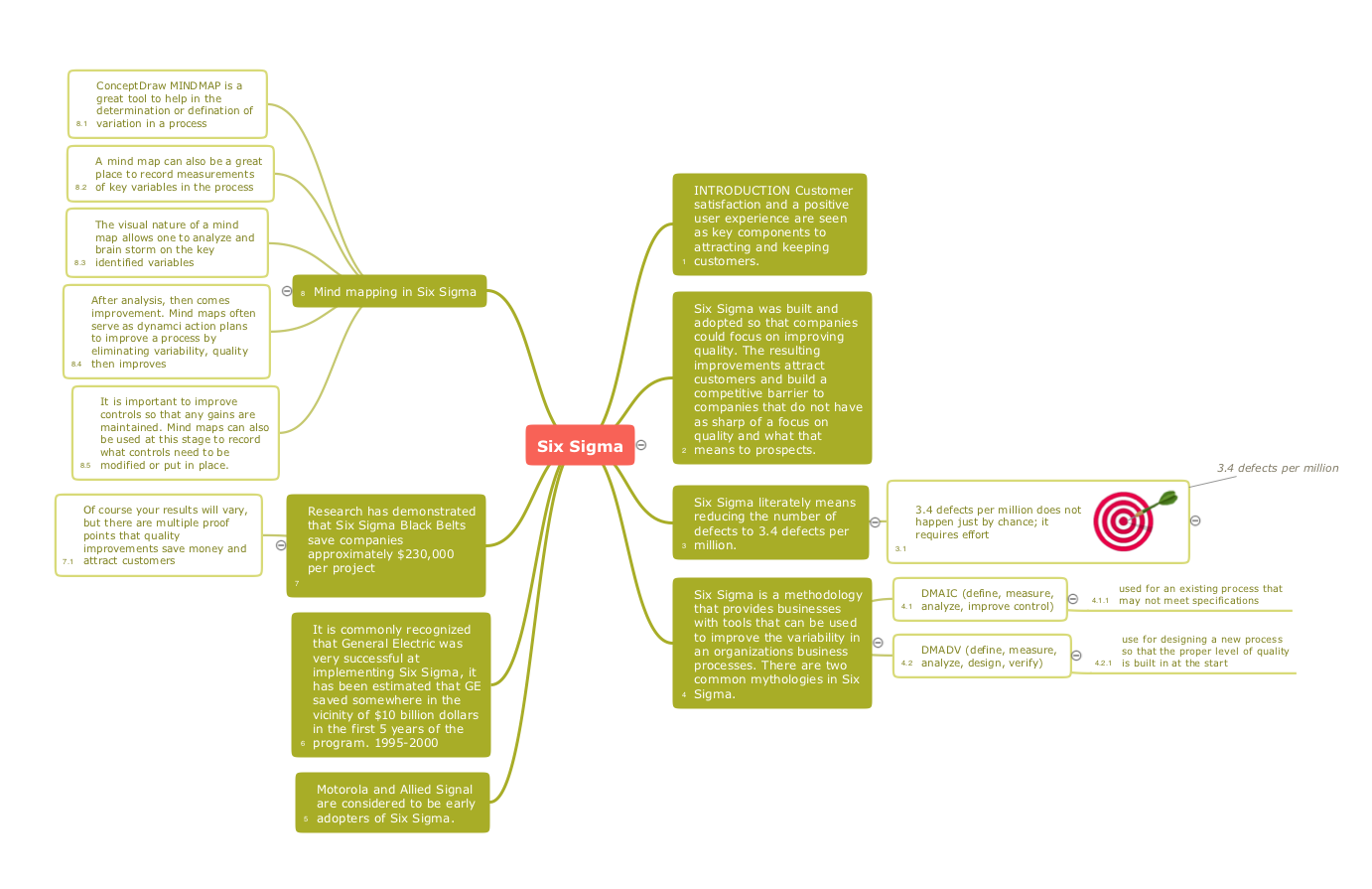 Picture: Quality Improvement
Related Solution: