Astronomy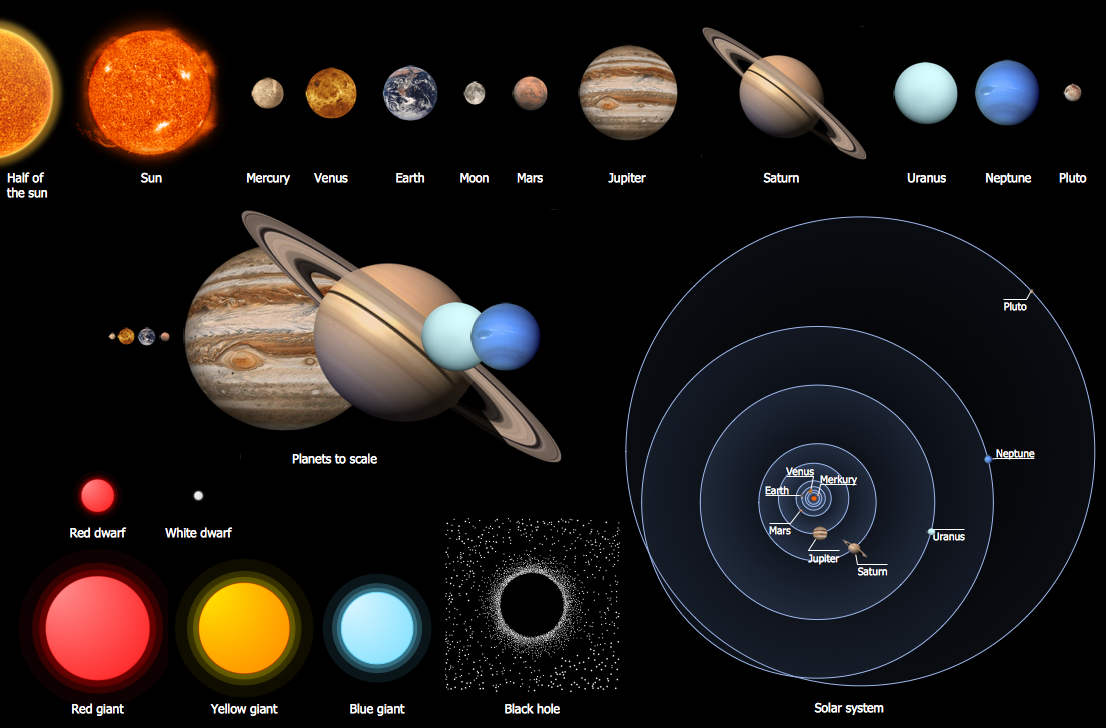 Astronomy solution provides the Stars and Planets library with wide variety of solar system symbols. You can find here vector objects of solar system, of stars and planets of the universe. To quickly draw any astronomy illustration: create new document and simply drag the needed solar system symbols from the Stars and Planets library, arrange them and add the text. You can also use the predesigned templates and samples from the ConceptDraw STORE as the base for your own sun solar system illustrations, astronomy and astrology drawings.
Read more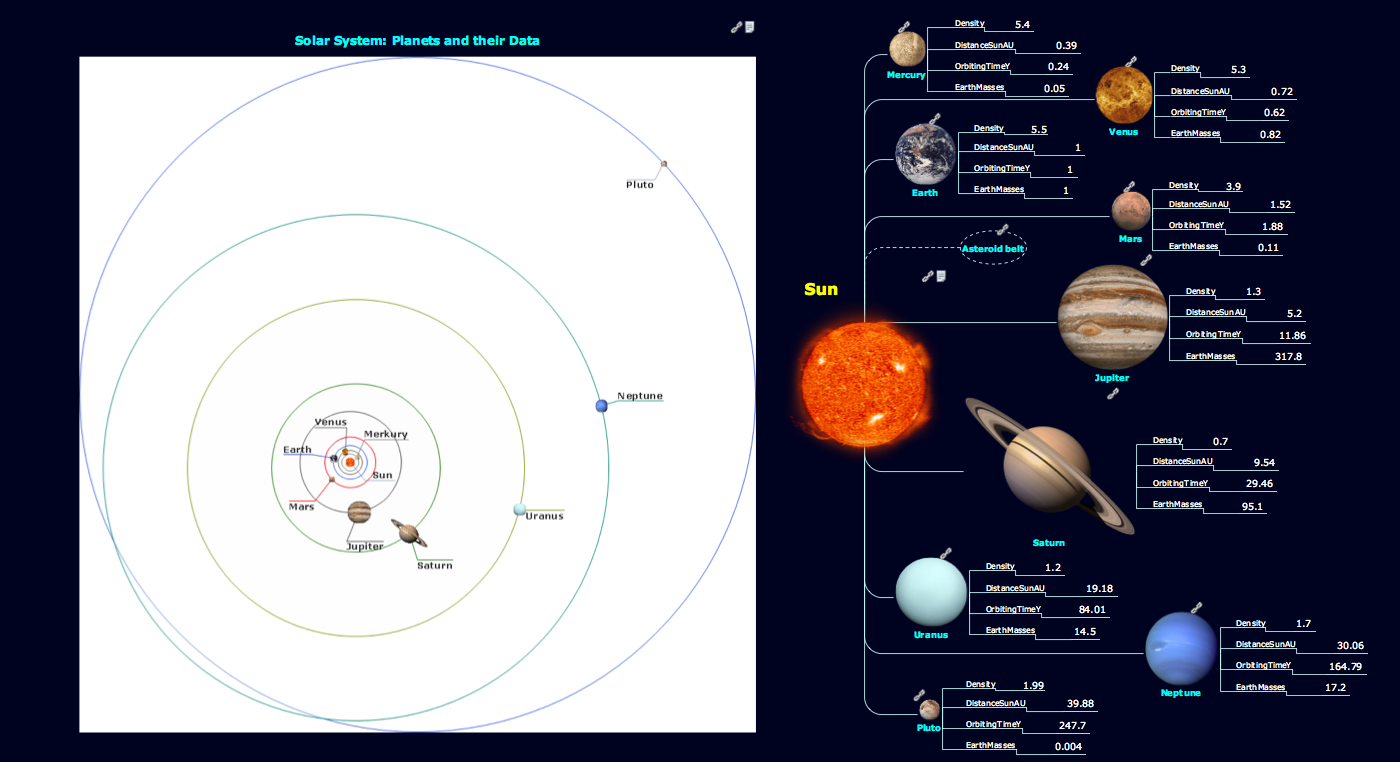 ConceptDraw PRO diagramming and vector drawing software offers the Astronomy solution with useful tools for drawing all kinds of astronomy pictures and sun solar system illustrations. The astronomy illustrations designed with ConceptDraw PRO are vector graphic documents and are available for reviewing, modifying, converting to a variety of formats (image, HTML, PDF file, MS PowerPoint Presentation, Adobe Flash or MS Visio XML), printing and send via e-mail in one moment.
Read more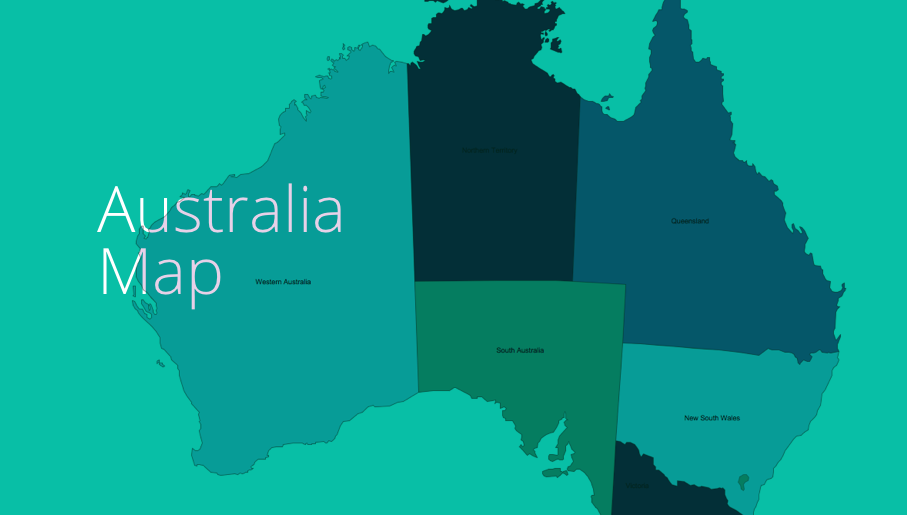 For graphic artists creating accurate maps of Australia. The Australia Map solution - allows designers to map Australia for their needs, offers a collection of scalable graphics representing the political geography of Australia, split into distinct state
Read more
This astronomical diagram example shows the orbits of solar planets.
"The Solar System comprises the Sun and the objects that orbit it, whether they orbit it directly or by orbiting other objects that orbit it directly. Of those objects that orbit the Sun directly, the largest eight are the planets that form the planetary system around it, while the remainder are significantly smaller objects, such as dwarf planets and small Solar System bodies (SSSBs) such as comets and asteroids. The Solar System formed 4.6 billion years ago from the gravitational collapse of a giant molecular cloud. The vast majority of the system's mass is in the Sun, with most of the remaining mass contained in Jupiter. The four smaller inner planets, Mercury, Venus, Earth and Mars, also called the terrestrial planets, are primarily composed of rock and metal. The four outer planets, called the gas giants, are substantially more massive than the terrestrials. The two largest, Jupiter and Saturn, are composed mainly of hydrogen and helium; the two outermost planets, Uranus and Neptune, are composed largely of substances with relatively high melting points (compared with hydrogen and helium), called ices, such as water, ammonia and methane, and are often referred to separately as "ice giants". All planets have almost circular orbits that lie within a nearly flat disc called the ecliptic plane." [Solar System. Wikipedia]
The astronomy diagram sample "Solar system" was created using the ConceptDraw PRO diagramming and vector drawing software extended with the Astronomy solution from the Science and Education area of ConceptDraw Solution Park.
Read more