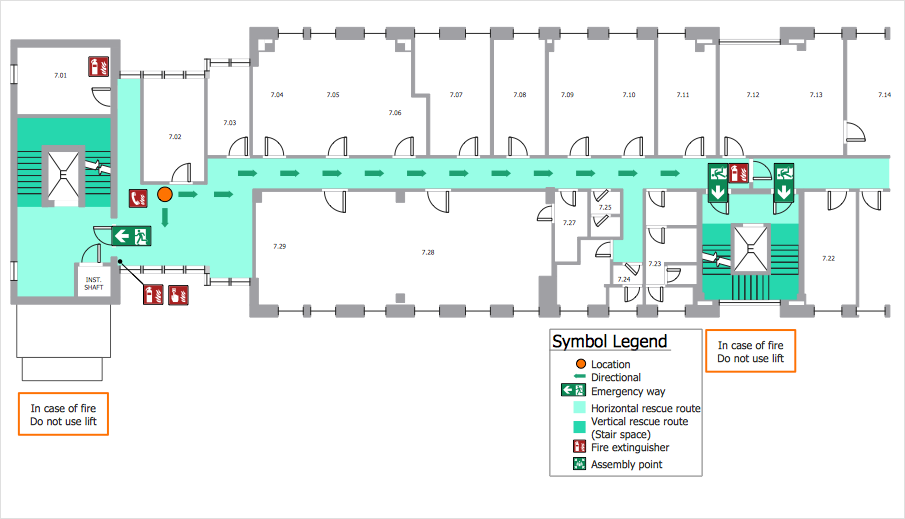 Emergency Floor Plan is important to supply office staff with a visual safety solution.
Emergency Floor Plan diagram presents a set of standard symbols used to depict fire safety, emergency, and associated information. Using clear and standard symbols on fire emergency plans delivers the coherence of collective actions, helps to avoid embarrassment and improves communications in an emergent situation. The fire emergency symbols are intended for the general emergency and fire service, as well as for building plans, engineering drawings, and insurance diagrams. They can be used during fire extinguishing and evacuation operations, as well as training. It includes vector symbols for emergency management mapping, emergency evacuation diagrams and plans. You can use ConceptDraw DIAGRAM to make the fire evacuation plans for your office simple, accurate and easy-to-read.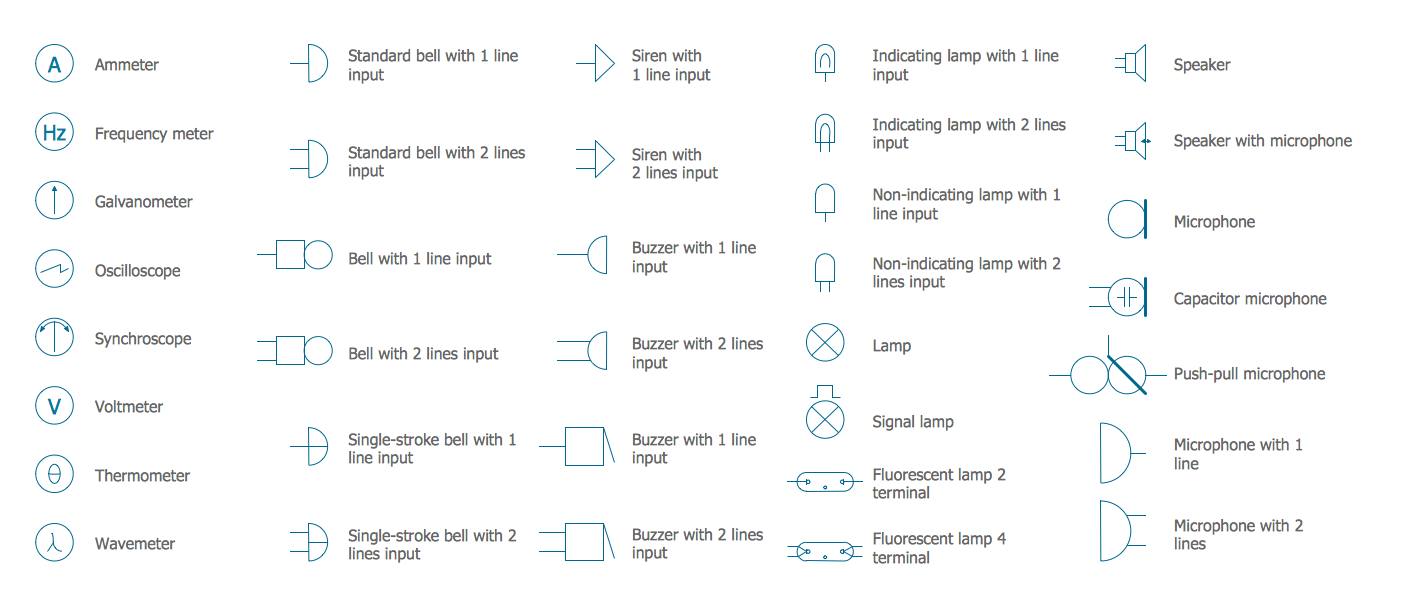 Wiring and circuit diagrams use special symbols recognized by everyone who uses the drawings. The symbols on the drawings show how components like resistors, capacitors, inductors, switches, lamps, acoustic devices, measuring devices and other electrical and electronic components are connected together.
26 libraries of the Electrical Engineering Solution of ConceptDraw DIAGRAM make your electrical diagramming simple, efficient, and effective. You can simply and quickly drop the ready-to-use objects from libraries into your document to create the electrical diagram.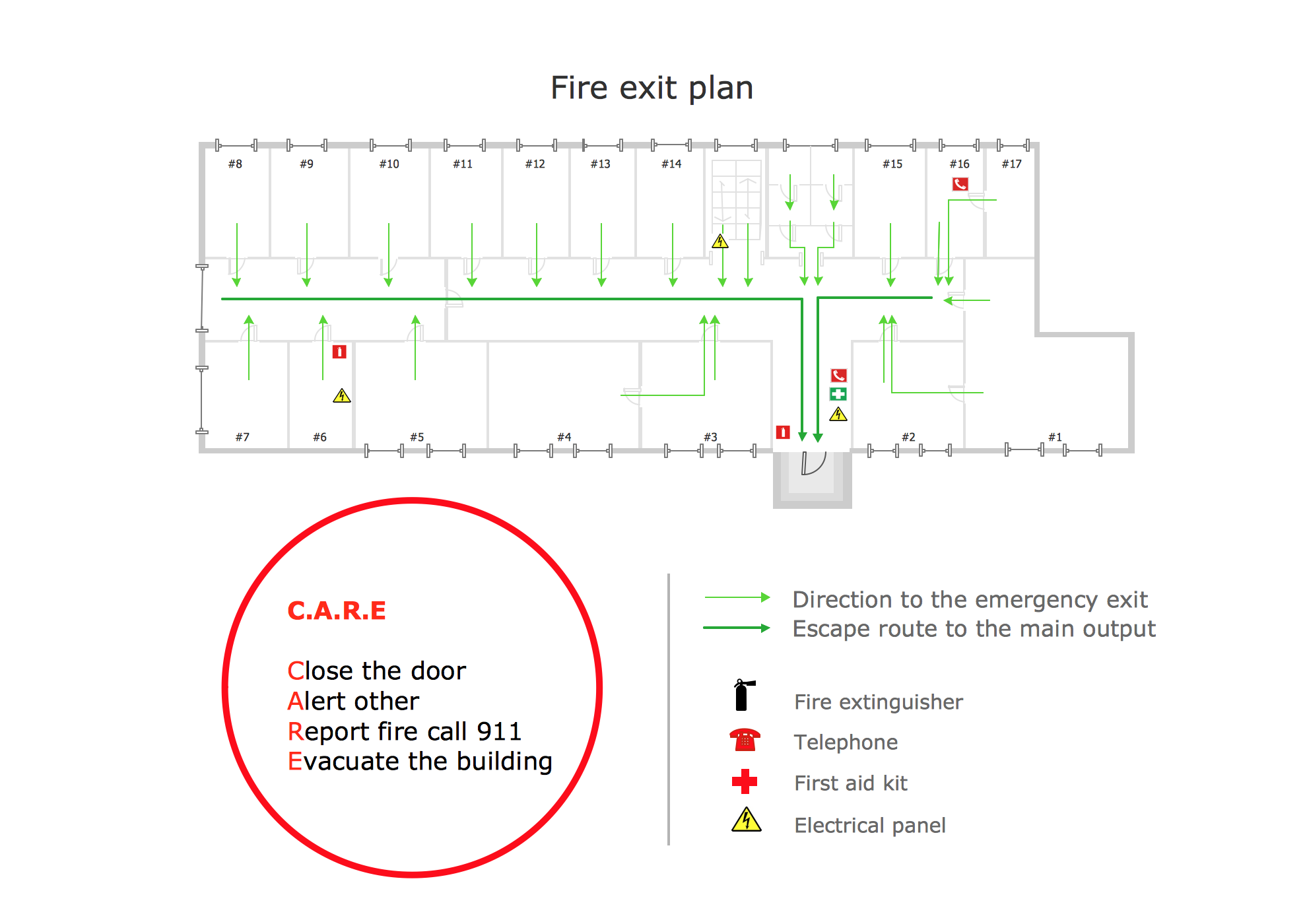 In order to make it safe both for you and for your employees as well as your clients who come to pay you a visit time to time and who can get trapped in a building, especially if your office is in a high building on one of the top floors of it, then you must make the fire exit plan in case of fire enabling people to live the building on time avoiding being hurt, injured or even dead. For making such plan you can always use ConceptDraw DIAGRAM software which is one of the best drawing applications providing all of the necessary tools for making your own plans, including the fire exit ones.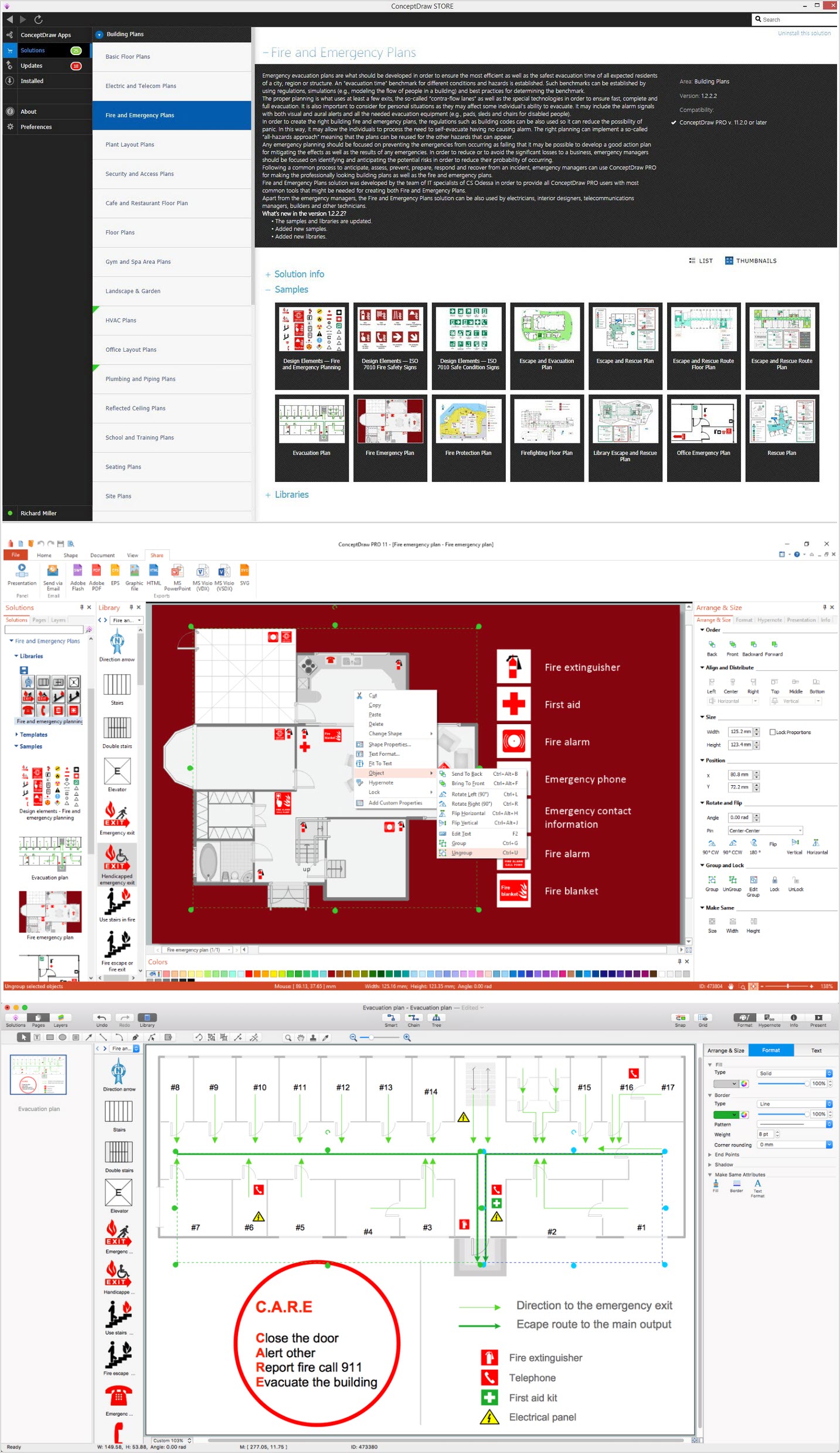 Once you start using ConceptDraw DIAGRAM all together with numerous libraries and templates of already existing, pre-designed plans, schemes, charts, flowcharts as well as diagrams, you will realize how simple and genius this application is.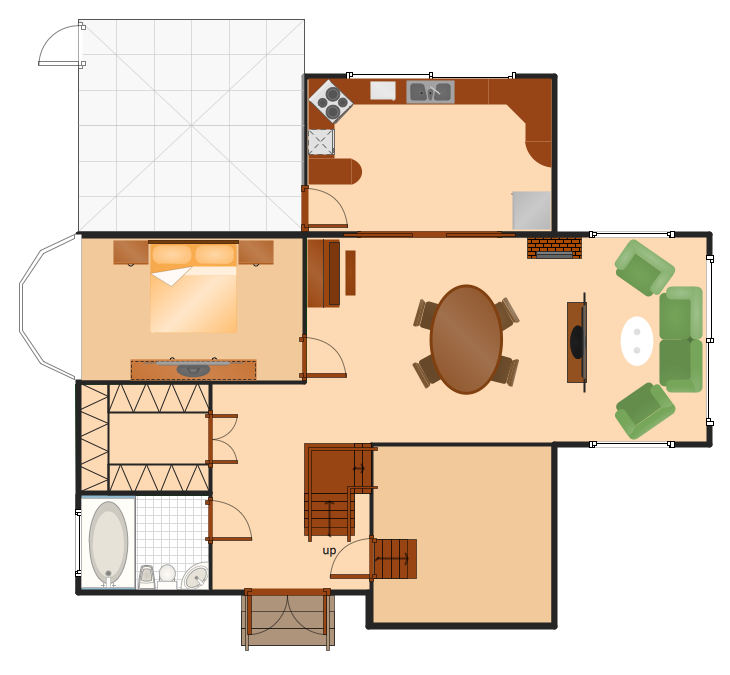 How To Make a Floor Plan? Usually drawing of Floor Plans is quite complex and time-taking process. But now thanks to the ConceptDraw DIAGRAM diagramming and vector drawing software extended with Floor Plans Solution from the Building Plans area of ConceptDraw Solution Park this process became quick and simple.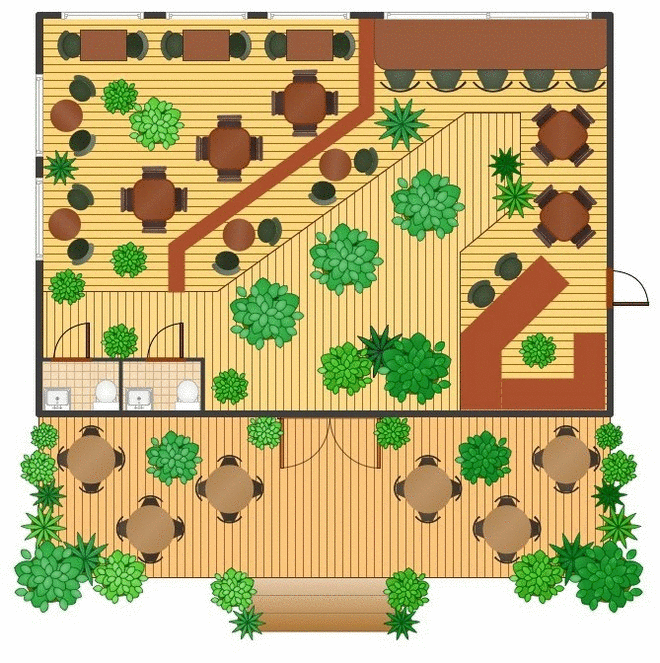 Whether you already started or just planning to open a restaurant, first you have to design the place itself. Sounds complex? No worries, we are here to help.
ConceptDraw for successfully planning your restaurant floor plans. That tool can help you to plan what you will require.
The software includes sample: restaurant floor and cafe plans, restaurant floor plan layout, restaurant design, restaurant electrical plan, restaurant emergency plans, restaurant landscape design.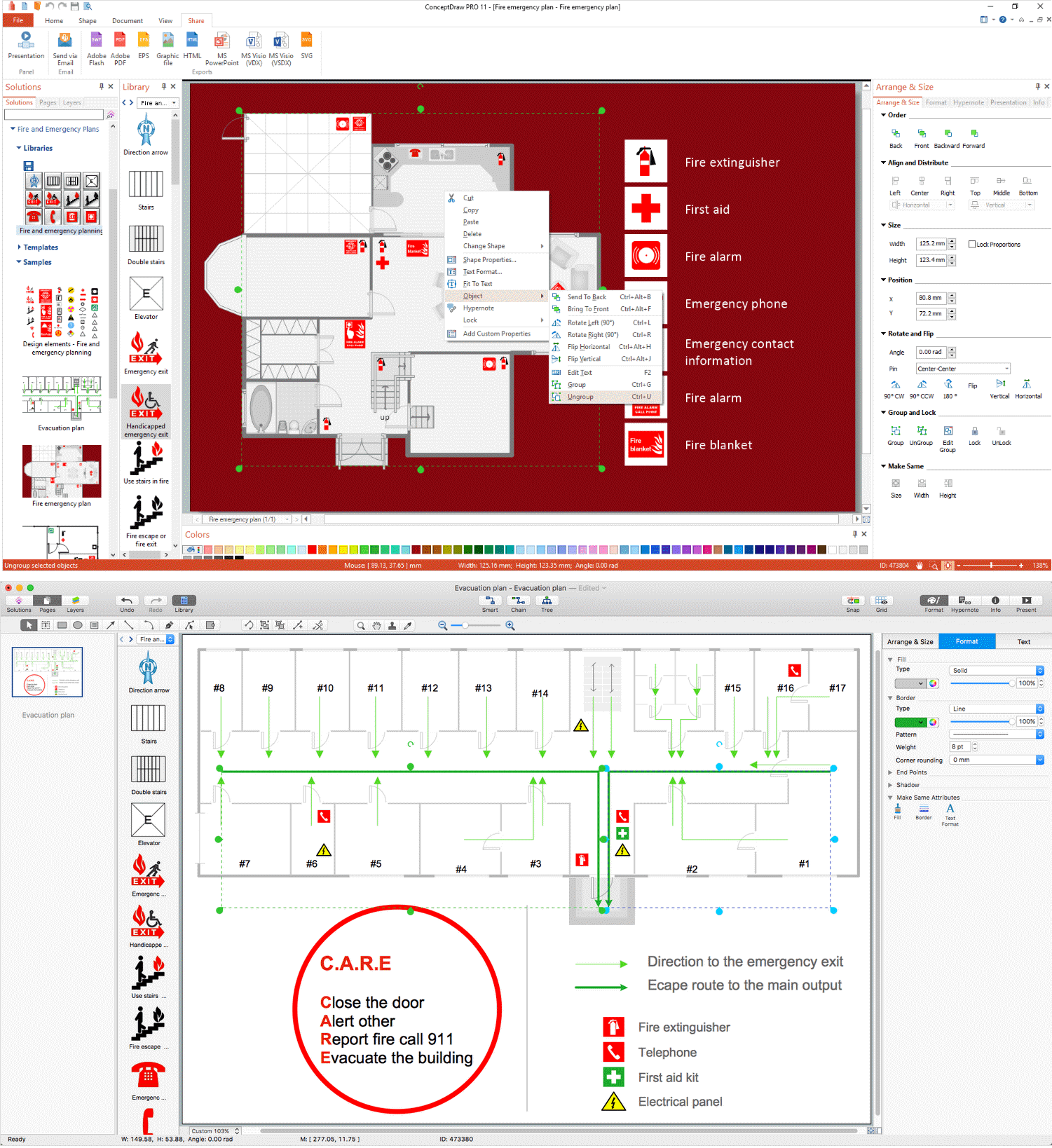 Fire emergency plan need to be in every building on each floor. The evacuation plan preliminary designed in ConceptDraw DIAGRAM software will help employees or family members when natural disasters, fires, hazardous leaks and other disaster events happen. Start drawing emergency blueprint from floor bounds, then put the inner walls and doors, and finally use arrows to show evacuation directions to fire exits.
How to Draw a Floor Plan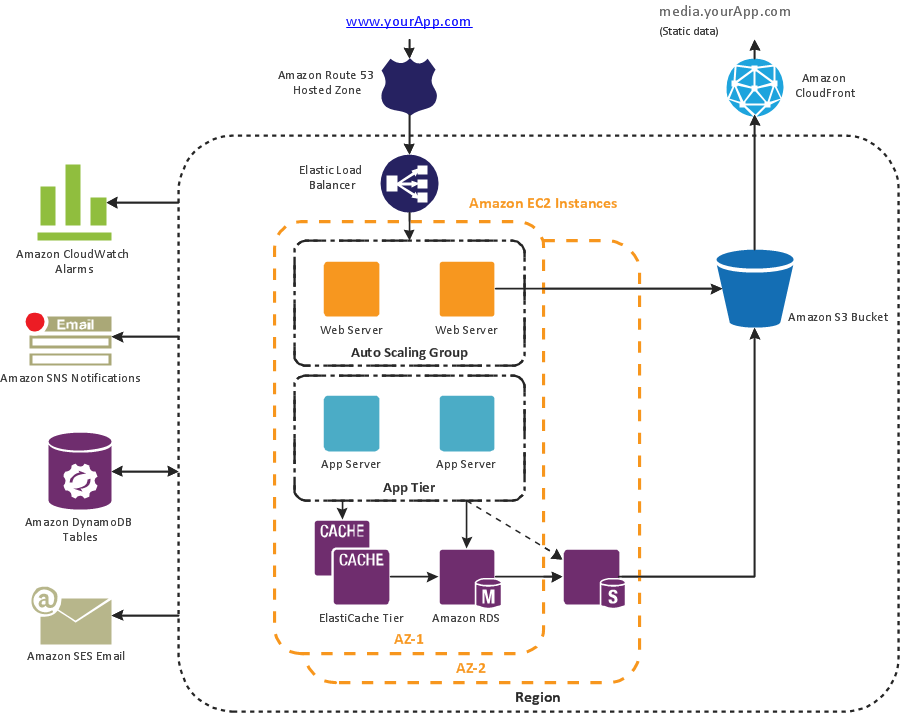 DIAGRAM is a powerful drawing tool that changes the way diagrams are produced. ConceptDraw Arrows10 Technology - This is more than enough versatility to draw any type of diagram with any degree of complexity.
Diagrama de Topologia or Topology Diagram helps you see the big picture as you develop a service.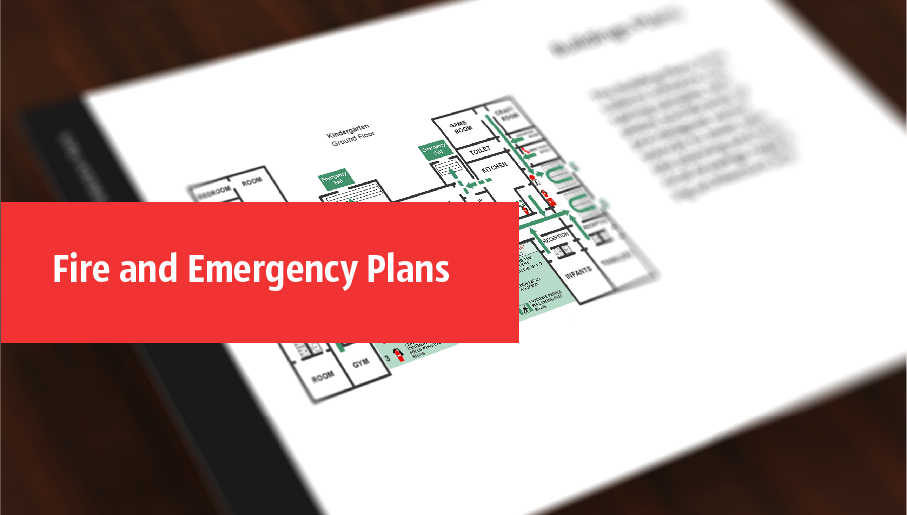 It's a good idea to have an emergency exit strategy in place for your home or business. ConceptDraw gives you the tools to create your own fire and emergency plan, tailored to your setting.