How To Plan and Implement Projects Faster
ConceptDraw products continue to be an attractive solution because of their state-of-the-art approach to productivity, project planning, and knowledge organization. In its second iteration, the ConceptDraw Office Suite (comprised of ConceptDraw MINDMAP, ConceptDraw PROJECT, and ConceptDraw DIAGRAM ) has improved every facet of the product's performance, from enhanced stability to a tighter integration between the three software components. New to ConceptDraw Office v2 is the ConceptDraw Solution Park, which gives users access to a growing online collection of business-specific plug-ins.
In this tutorial video we will assist you in planning and managing a project using ConceptDraw Office.
The easiest way to start a new project is to conduct a brainstorm session that identifies the necessary tasks. You can then prepare a project schedule and assign resources to these tasks.
This video shows you how ConceptDraw Office can save you hours of work when starting a new project.
ConceptDraw Office is the most effective tool for planning, tracking, and reporting all types of projects with strong management capabilities, user friendly functionality, and superior ease of use.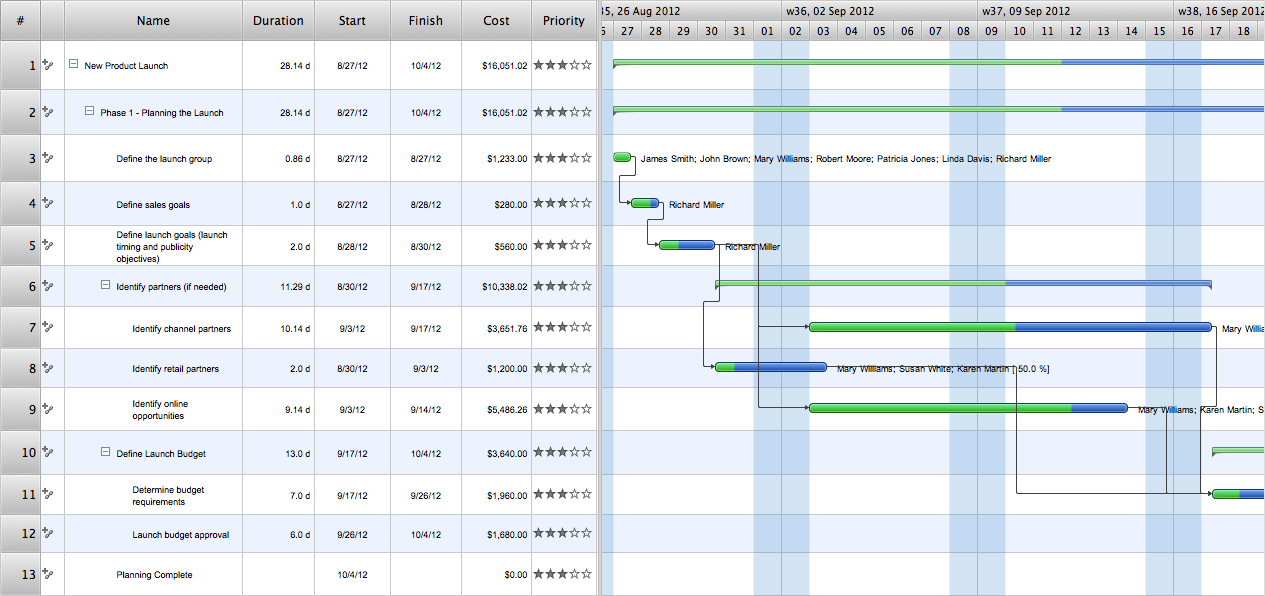 Pic. 1. Project — Gantt Chart: New Product Launch
---
See also Samples:
TEN RELATED HOW TO's: