How to exchange data files of Mindjet Mindmanager?
Useful for:
MindJet Mindmanager documents: import and export
SKYPE: deliver mindmapping presentation via Skype
MS Word documents import: generate mindmap view of Word document
MS Word documents export: generate Word document from mindmap
MS PowerPoint import: generate mindmap view of PowerPoint presentation
MS PowerPoint export: generate PowerPoint presentation from Mindmap doc
MS Project import: generate mindmap view of Project tasks, milestones
MS Project export: generate project file, lists of tasks and milestones
TWEET your mindmaps: send topics and whole mindmap picture to Twitter.com
EVERNOTE exchange: send topics and mindmaps to your Evernote account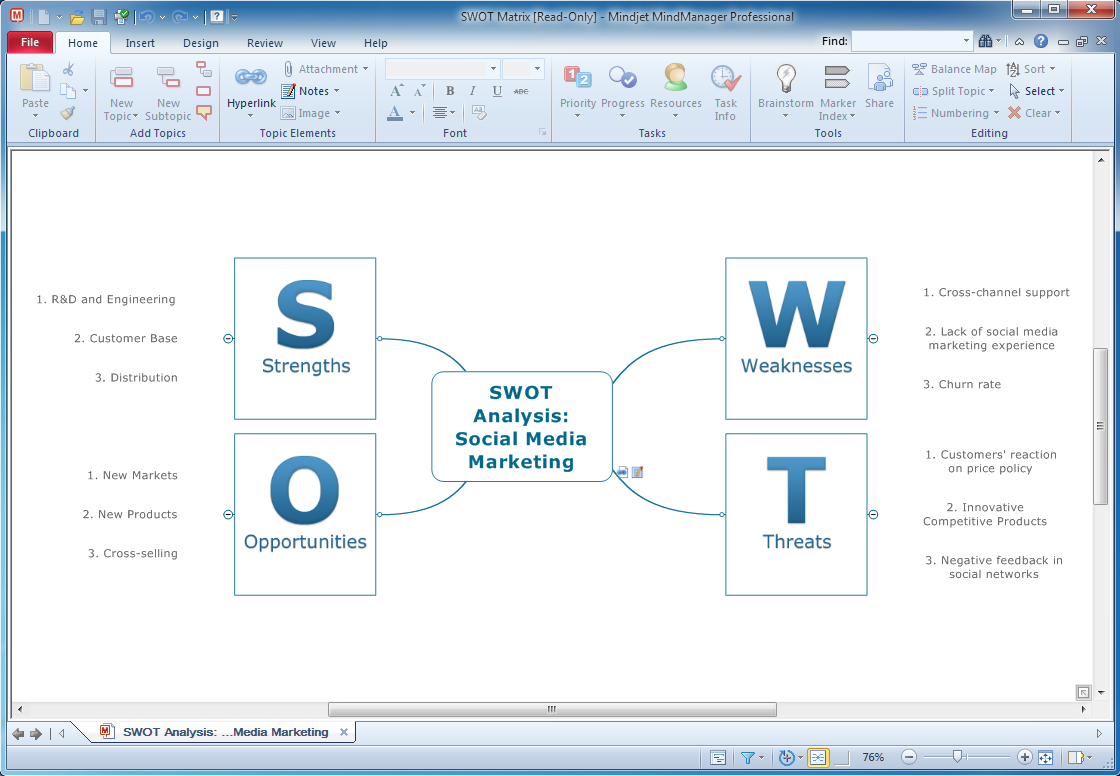 Pic. 1. A mind map exported from ConceptDraw MINDMAP to Mindjet Mindmanager.
---
See also:
One formula of professional mind mapping.
How to use input and output features to prepare data for presentation:
Video lessons for professional mindmapping
Sample-1. Project Status report as mindmap presentation via Skype
Sample-2. Solar System presentation via Skype, mindmap and data
How to make great presentation via Skype?
...how it works with ConceptDraw MINDMAP ?
---
See also Samples of mind maps:
Mind Maps
Mind Maps — Marketing
Mind Maps — Idea Communication
Mind Maps — Mind Map Exchange
Mind Maps — Presentation Exchange
THREE RELATED HOW TO's:
This mind map shows how Six Sigma methodology be represented as a mind map. Six Sigma is a quality management methodology allows reducing the number of defects to 3.4 defects per million.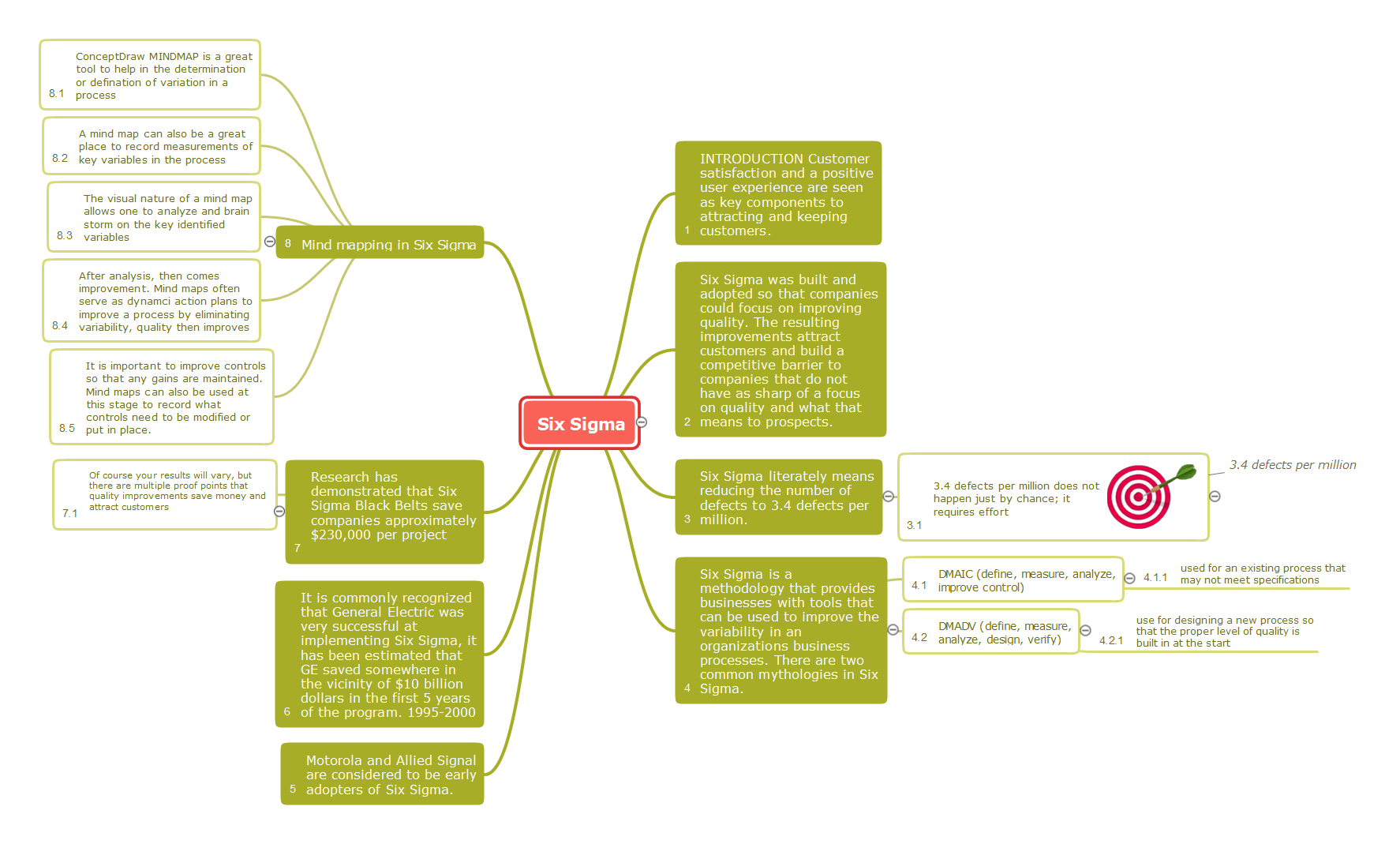 Picture: 6 sigma
Related Solution:
MindMap presentation via Skype - Control over the slide-show process which plays on each computer of Skype conference call participants synchronously.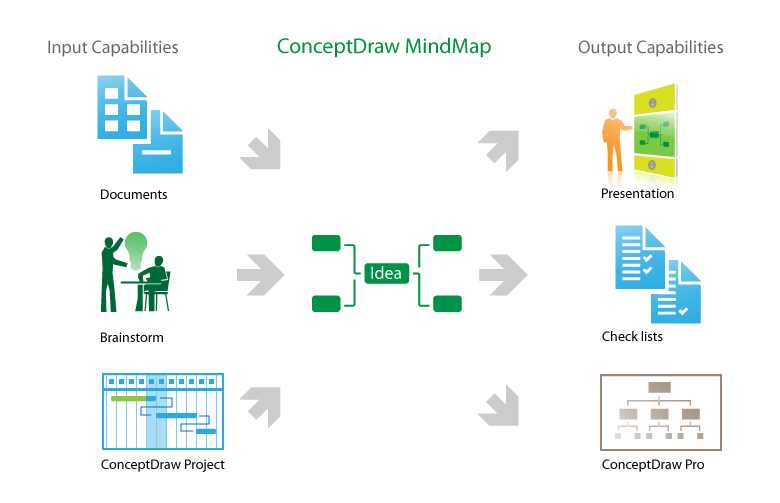 Picture: What is MindMap presentation via Skype?
Related Solutions:
Critical information from your mindmaps can be accessed from almost any device using ConceptDraw MINDMAP and Evernote.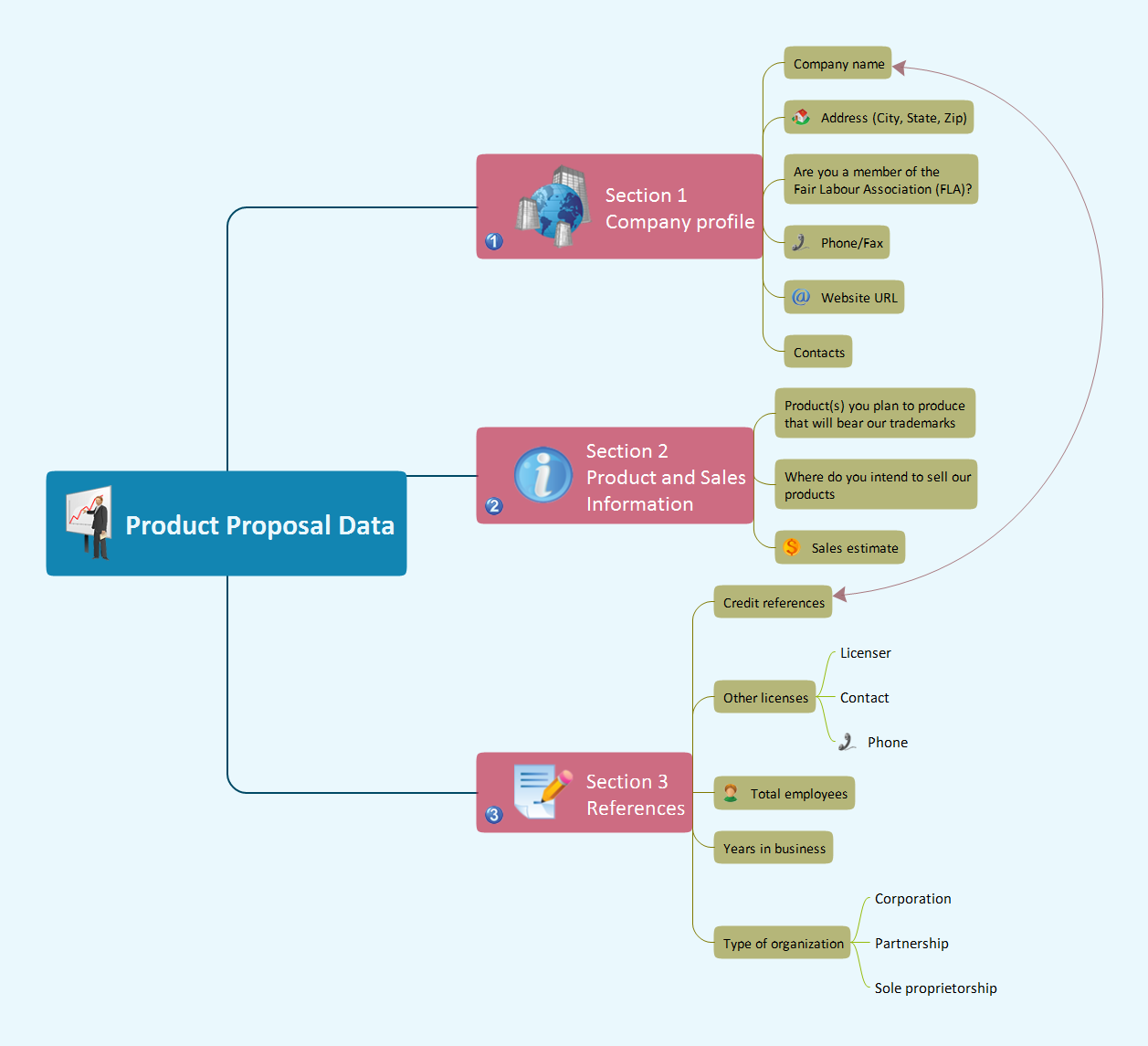 Picture: Gather Requirements Exchanging Mind Maps with Evernote
Related Solution: