Building Plans with ConceptDraw DIAGRAM
Have you decided to build a new house? Or you need to show a planning of an existing house to a potential customer? Probably you need to repair your house? For all these cases you will need the plan of the building.
As a matter of fact, the plan of a building consists of plans of all premises of the building, combined in one document. If the building has several levels or floors, so there can be dozens of such documents. On the building plan all premises of the building with indications of all dimensions (walls, windows, apertures of doors) are presented, also there indicated ventilating shafts and wells, stairs and technical premises.
Building plans are necessary for architects (actually, they are the result of their work), designers, builders, realtors and, surely, to any house owner. Besides, any office building has the plan of emergency evacuation which is also a plan of the building with indication of moving directions at evacuation.
If it is necessary for you to create the building plan you can draw it manually on the sheet of paper, but also you can use special software. With the help of ConceptDraw you can create the building plan of any difficulty. Thanks to special templates and objects libraries this won't take you much time and won't demand special skills.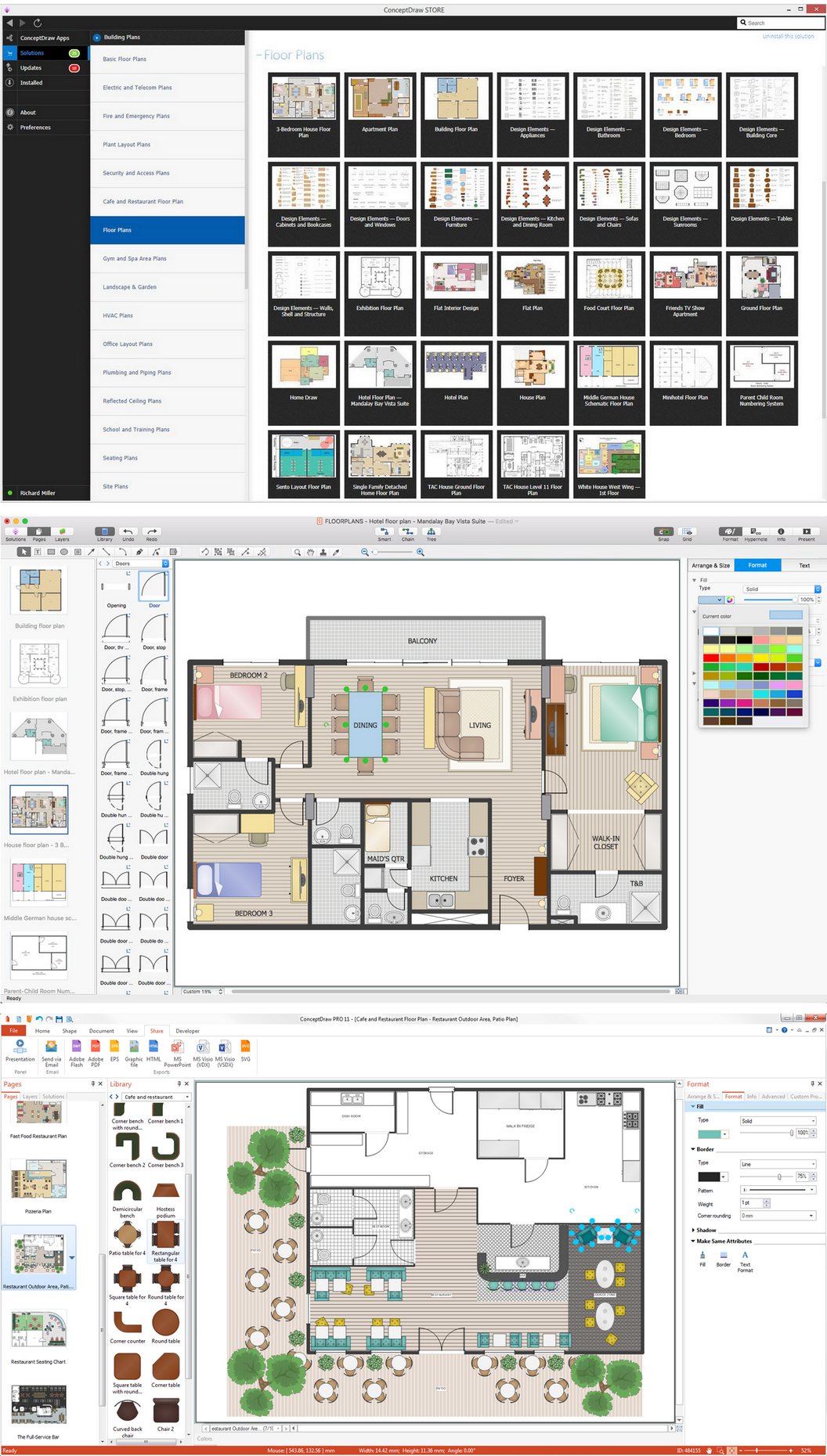 Example 1. Building Plans Solution with ConceptDraw DIAGRAM
As ConceptDraw supports the work with multiple sheet documents, you can keep plans of all building floors in one document not depending on how many floors or levels there exist.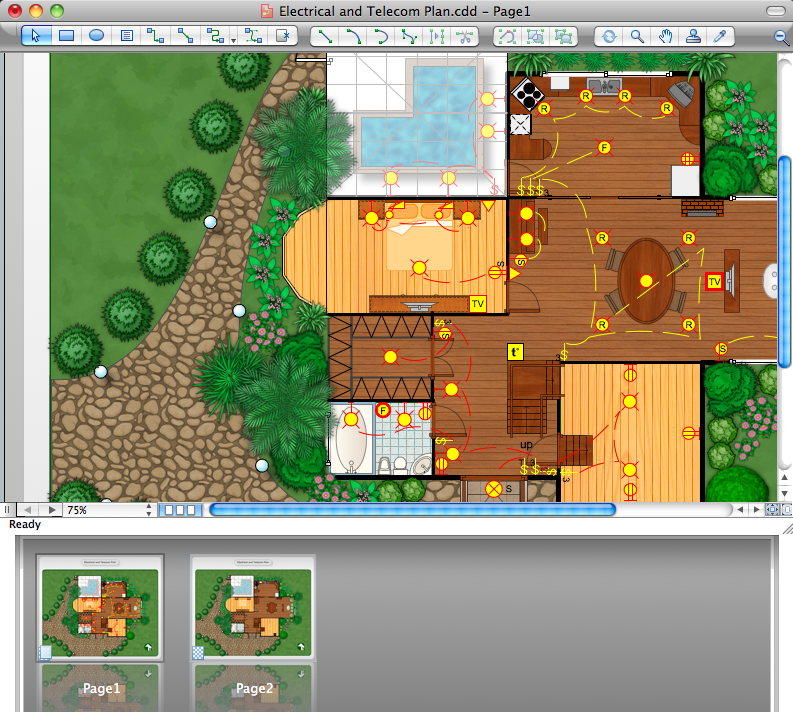 On each sheet your can use unlimited number of layers which is very convenient at creation of the plan of multilevel premises. Besides you can use layers for creation of premises plan with different degree of the detailed elaboration- for example, with furniture or without it. Also the usage of layers is very convenient at the necessity of study of projection of building floors.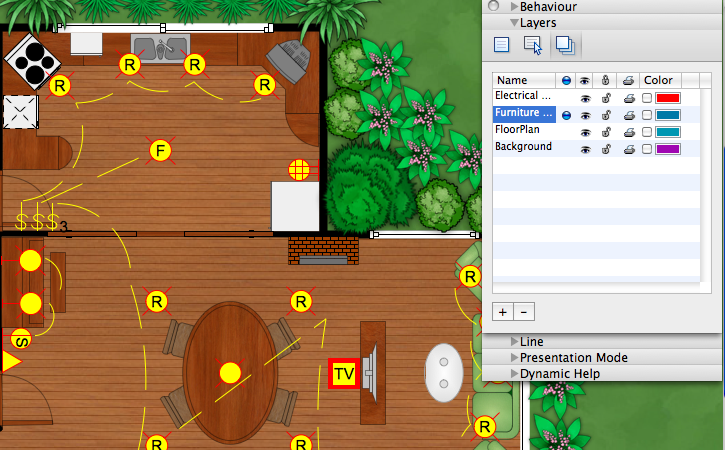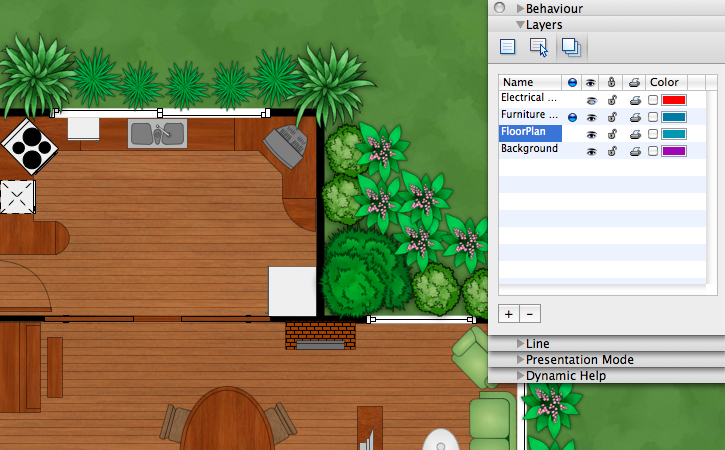 Ready building plan can be printed, saved in one of the formats supported by ConceptDraw or send by e-mail to colleagues or clients. Also you can upload ready building plans on your website as the catalogue of proposals.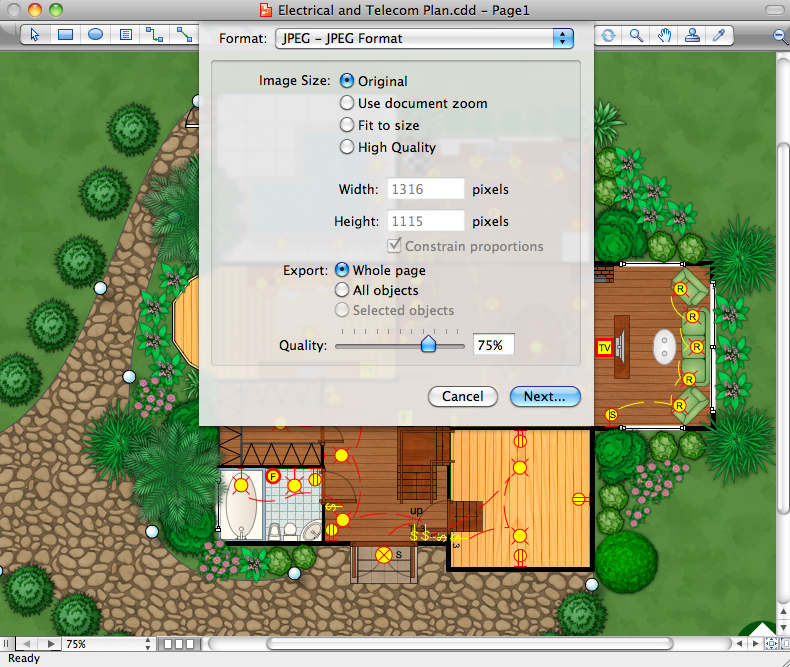 TEN RELATED HOW TO's: