New Edition of Reflected Ceiling Plans Solution Released
The new content added to Reflected Ceiling Plans extends the current set of vector libraries with new objects and sample drawings that are referred to creating reflected ceiling plans (RCP) of any type or size of premises.
A reflected ceiling plan (RCP) is a type of building plan that displays elements located on the ceiling of an accommodation. RCP is used to depict the appearance of the ceiling as if it is mirrored on the floor.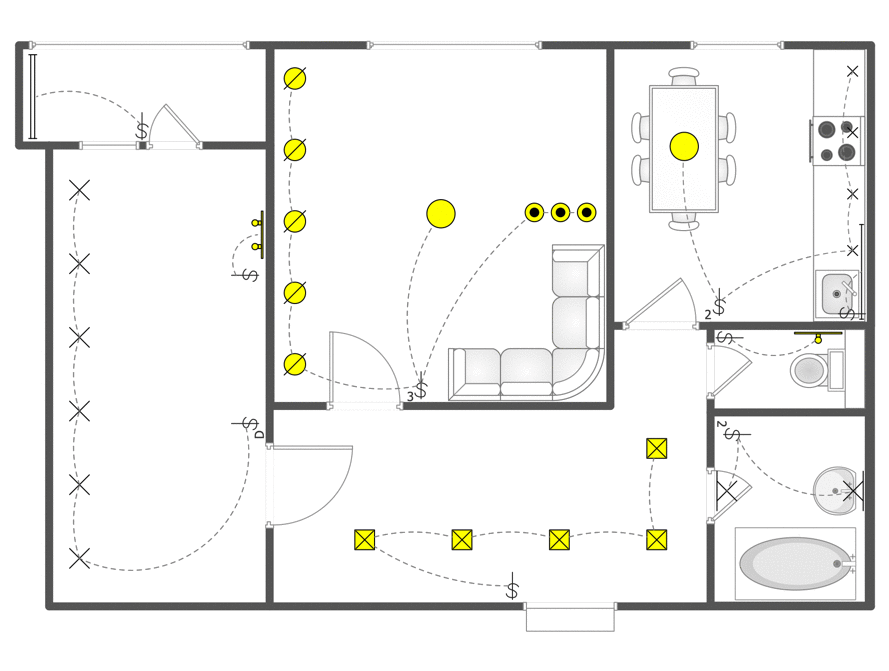 The development of the reflected ceiling plan within architectural and interior concept for any living space includes diverse graphic elements that can be found in the updated ConceptDraw Reflected Ceiling Plans Solution. We extended solution's content by adding 60 new vector scalable objects and 4 new sample drawings. Also, we added more usability by rearranging all existing objects into 8 thematic libraries.
Reflected Ceiling Plans Solution is a US$49 paid solution for ConceptDraw DIAGRAM and is available via ConceptDraw STORE.