New Human Anatomy Solution Added to ConceptDraw Solution Park
Newest solution plugin for ConceptDraw PRO includes libraries and samples for Medical Illustration. It makes documenting the human organism easy for professionals of any drawing expertise.
The anatomy solution for ConceptDraw PRO allows one to quickly assemble medical diagrams of central and peripheral nervous systems, respiratory system, cardiovascular system, digestive system, endocrine system, reproductive system, urinary system, skeletal system, muscular system, integumentary system, lymphatic system, sensory system, visual system, and immune system.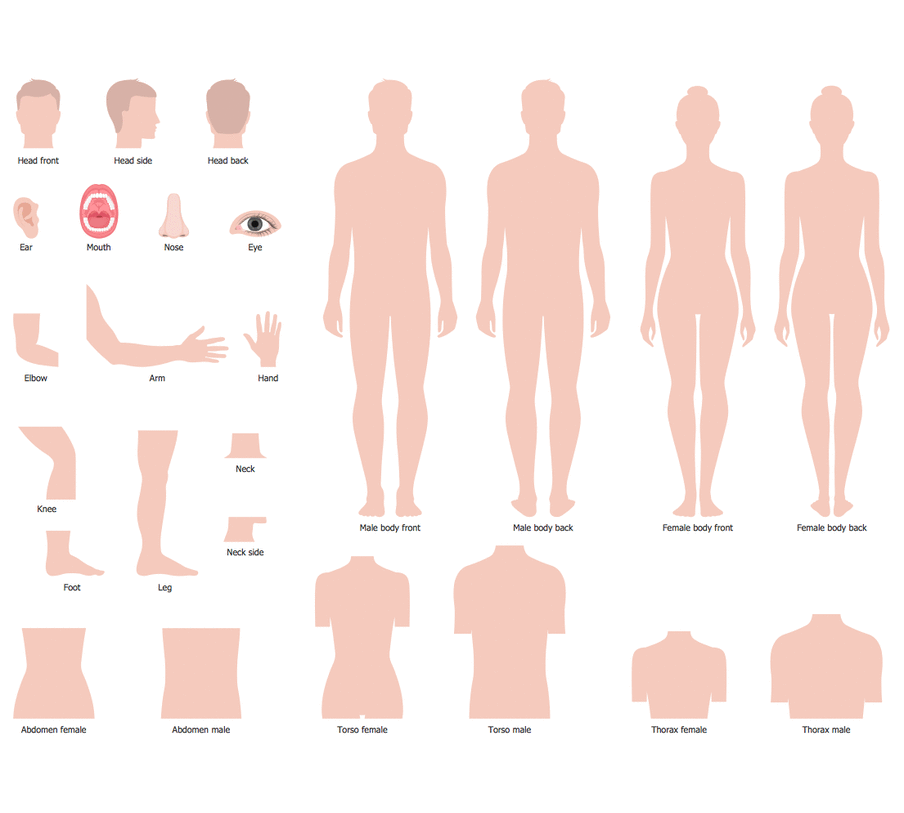 Many in the medical profession are involved in description and instruction, ConceptDraw PRO with its new paid anatomy solution makes quick work of visually communicating medical information to any audience.
The Human Anatomy libraries, samples and templates are available at for US$25 to users of ConceptDraw PRO v11 and ConceptDraw Office v4, via Solution Park.