Meet the New Version of Azure Architecture Solution
CS Odessa's Azure Architecture Solution has been updated with new libraries, samples, and templates. Azure Architecture diagrams are used to be the common method to describe and communicate cloud design, deployment, and topology based on Windows Azure Platform.
The revised solution for ConceptDraw PRO makes documenting of Windows Azure Architecture and Azure Cloud System Architecture configuration easier because of the expanded content included 12 new libraries containing 497 vector objects, along with 5 new samples and, also 5 new templates.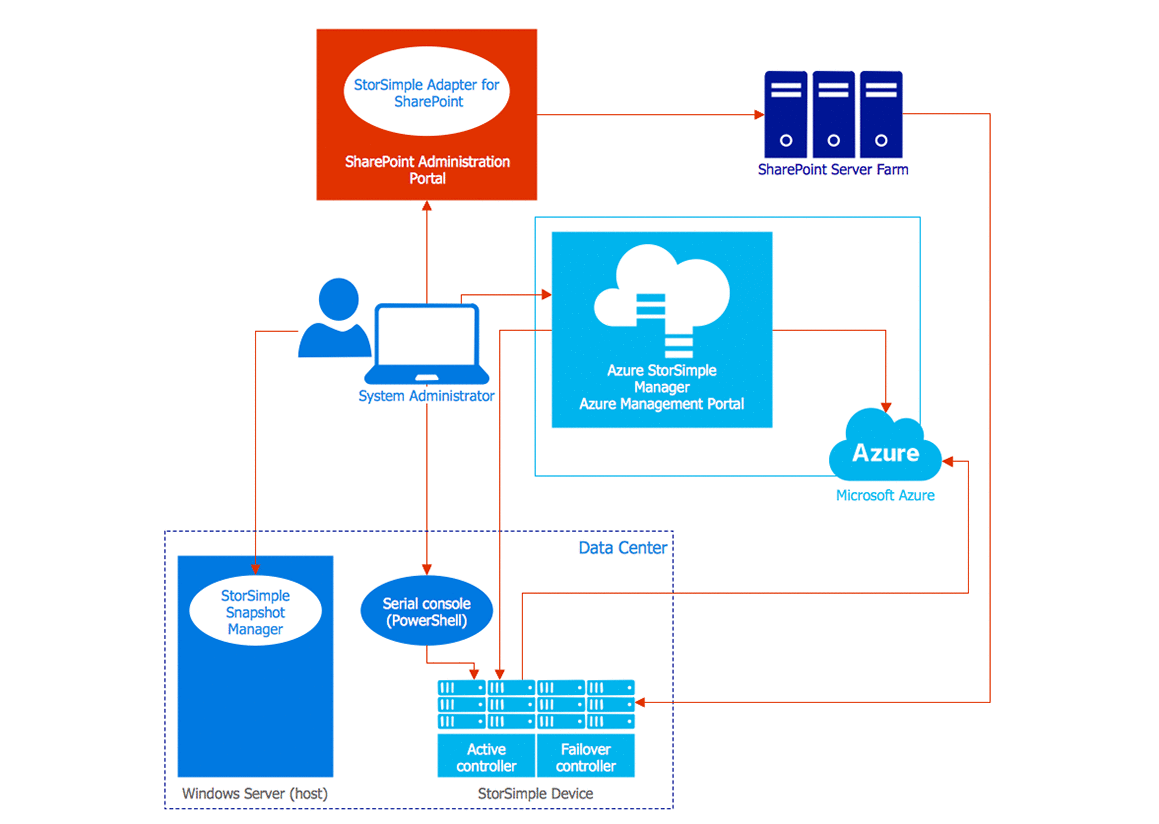 In general, Azure Architecture Solution includes 18 libraries containing 739 scalable graphic objects to help illustrate Azure Management, Azure Storage, and Azure Services diagrams. The large collection of samples and templates will help IT professionals, system designers, and network administrators to model a design of Azure Cloud System Architecture with any level of detail desired.
New Azure Architecture solution is available immediately via ConceptDraw STORE at no charge to owners of ConceptDraw PRO v11.