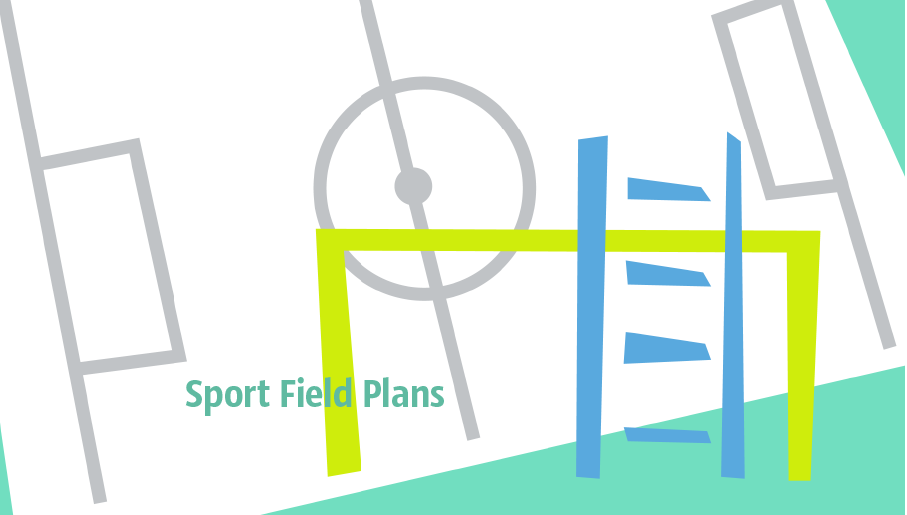 Construction of sport complex, playgrounds, sport school, sport grounds and fields assumes creation clear plans, layouts, or sketches. In many cases you need represent on the plan multitude of details, including dimensions, placement of bleachers, lighting, considering important sport aspects and other special things.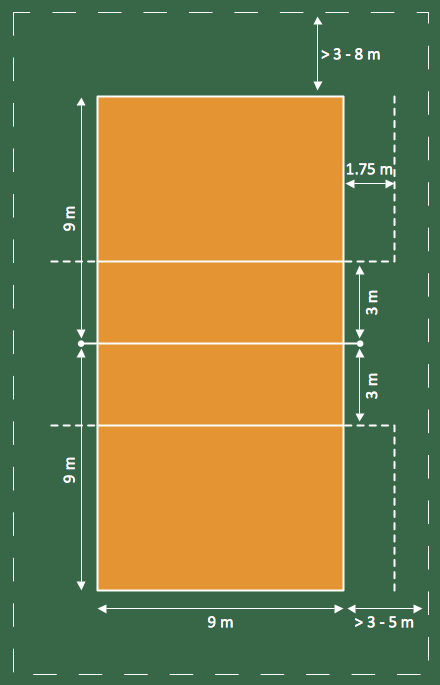 Sport fields and playgrounds fields are one of the most important resources for sport. They form the valuable area necessary to deliver possibilities for citizens to enjoy sports, games and other physical activities. Well planned fields for sport, playing and recreation help to maintain active and healthy society in urban and rural areas. ConceptDraw Sport Field Plans solution is time saving and handy professional tool. It provides the set of vector graphic objects that can be used for depicting of any of sport field or playground: football, basketball, volleyball, golf, etc. You can also add elements of the fields entourage: water pools, plants, parking and other objects.
This seating plan sample shows the stadium seat layout.
"A modern stadium (plural stadiums/ stadia) is a place or venue for (mostly) outdoor sports, concerts, or other events and consists of a field or stage either partly or completely surrounded by a structure designed to allow spectators to stand or sit and view the event. ...
Spectator areas and seating.
An "all-seater" stadium has seats for all spectators. Other stadiums are designed so that all or some spectators stand to view the event. The term "all-seater" is not common in the U.S., perhaps because very few American stadiums have sizeable standing-only sections. ...
The spectator areas of a stadium may be referred to as bleachers, especially in the U.S., or as terraces, especially in the United Kingdom, but also in some American baseball parks, as an alternative to the term tier. Originally set out for standing room only, they are now usually equipped with seating. Either way, the term originates from the step-like rows which resemble agricultural terraces. Related, but not precisely the same, is the use of the word terrace to describe a sloping portion of the outfield in a baseball park, possibly, but not necessarily for seating, but for practical or decorative purposes. ... Many stadiums make luxury suites or boxes available to patrons at high prices. These suites can accommodate fewer than 10 spectators or upwards of 30 depending on the venue. Luxury suites at events such as the Super Bowl can cost hundreds of thousands of dollars." [Stadium. Wikipedia]
The seat layout example "Stadium seating plan" was created using the ConceptDraw PRO diagramming and vector drawing software extended with the Seating Plans solution from the Building Plans area of ConceptDraw Solution Park.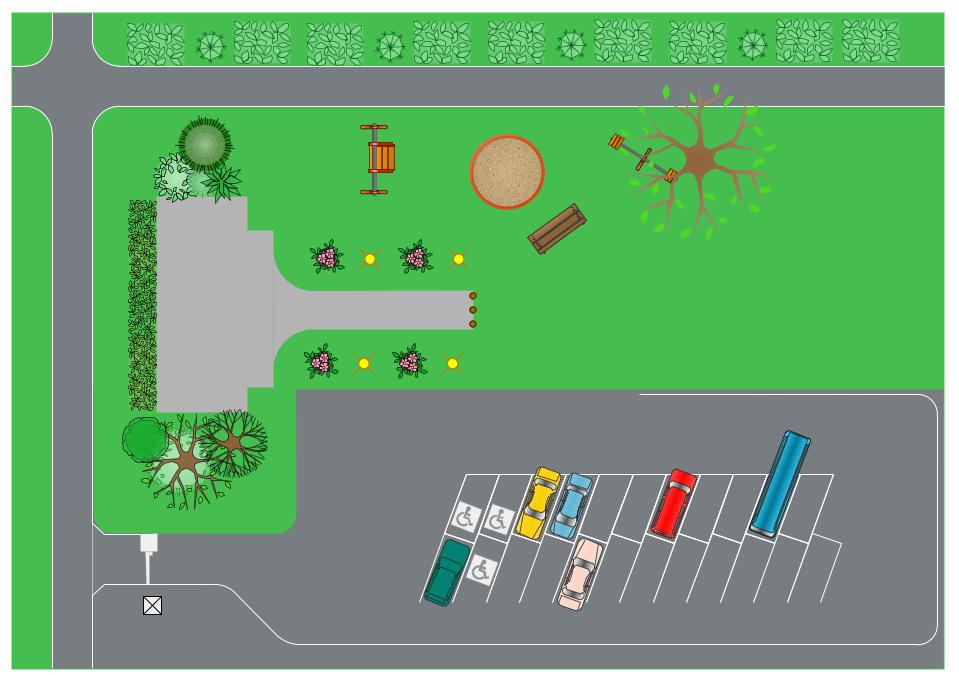 Site planning is one of the important initial points in an architectural planning and preparing engineering building documentation. Building Site plan refers to the landscape design. It involves building placement, parking, vehicular circulation, privacy, security, drainage, and other facilities. Making a site plan architect should design the optimal location and develop a plan that works within current urban environment. ConceptDraw PRO provide a complete building-site planning solution. The Building Site Plans Solution includes libraries that are tailored for site planning for residential buildings as well as for various public buildings.