Value Stream Mapping Symbols
Value Stream Mapping is a graphical technique that provides possibilities to improve analysis of a manufacturing process, at the stage of the transferring information or materials that required to deliver a product or service to the customer.
VSM symbols are the best for a production process designing.
Value Stream Mapping ensures a core analysis' items in a comprehensive graphical approach:
The interplay between all of a manufacturing processes.
The communications and materials during the complete production process.
Efficiencies and losses of complex systems.
Elaborate and implement actions that push forward organization's culture changes.
The entire Value Stream Mapping method uses a graphical representation of the manufacturing process, factors' pros and cons, that all stakeholders can easily understand.
The new Value Stream Mapping solution found in the ConceptDraw Solution Park continues to extend the range of ConceptDraw DIAGRAM. This solution extends software with several templates and samples, also value stream mapping symbols for drawing Value Stream Diagrams.
Value Stream Mapping Symbols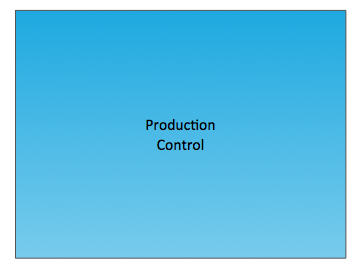 Production Control
Central production scheduling or control department, person or operation.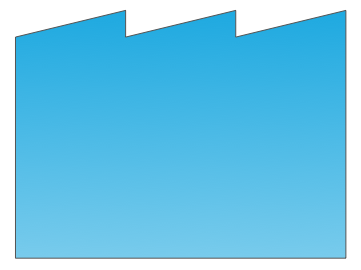 Customer/Supplier
It is the usual starting point for material flow.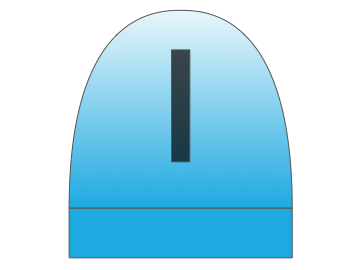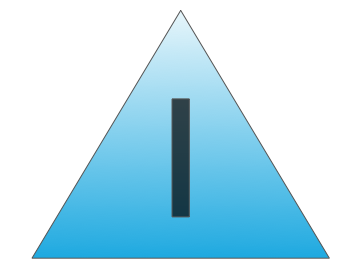 Inventories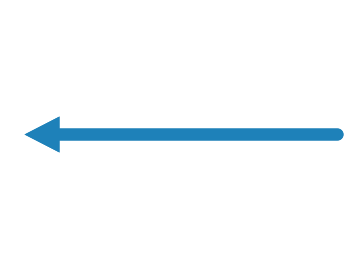 Shipment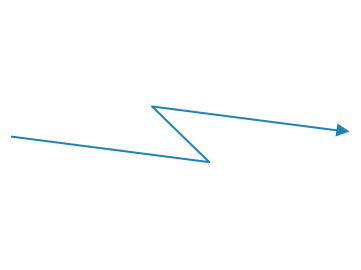 Electronic Information Flow
Electronic flow such as EDI, Internet, intranets, LANs, WANs.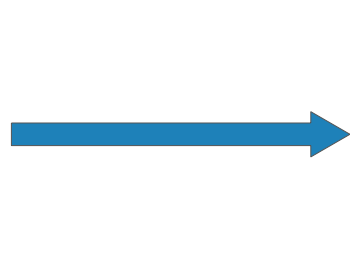 Information Flow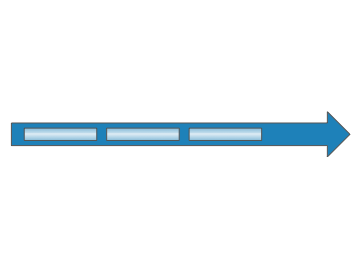 Material Flow/ PUSH Arrow
"Pushing" of Material from One Process to the Next Process.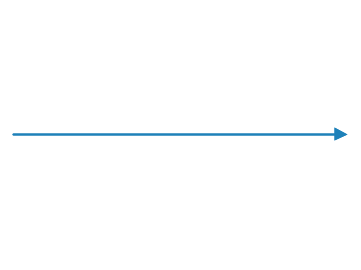 Manual Info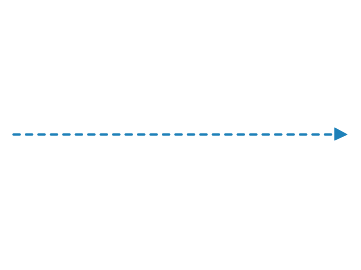 Pull Arrow
Pull movement between internal steps.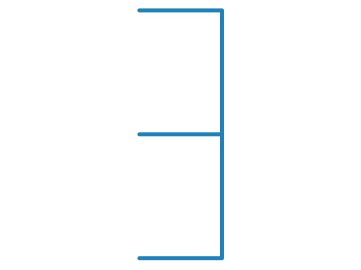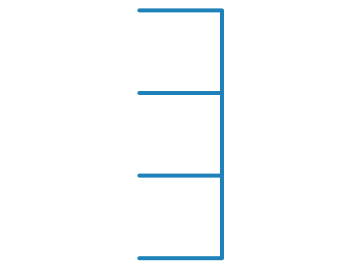 Supermarket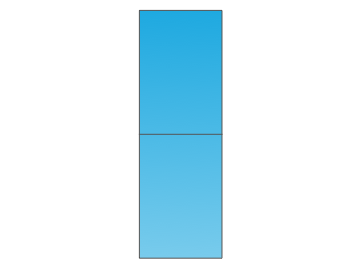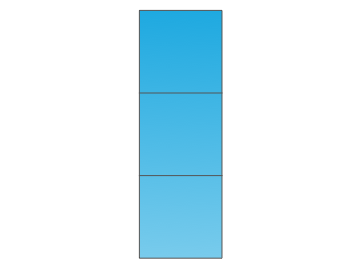 Safety Stock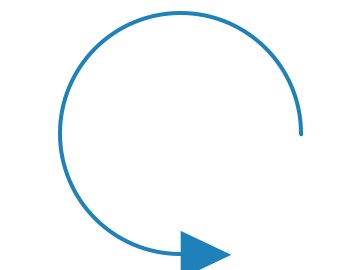 Material Pull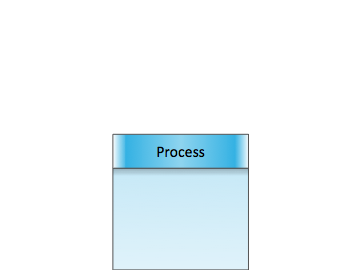 Dedicated Process
Process, operation, machine or department, through which material flows.
All these value stream mapping symbols from the Value Stream Mapping library of Value Stream Mapping Solution were professionally designed to facilitate a drawing process for ConceptDraw DIAGRAM users.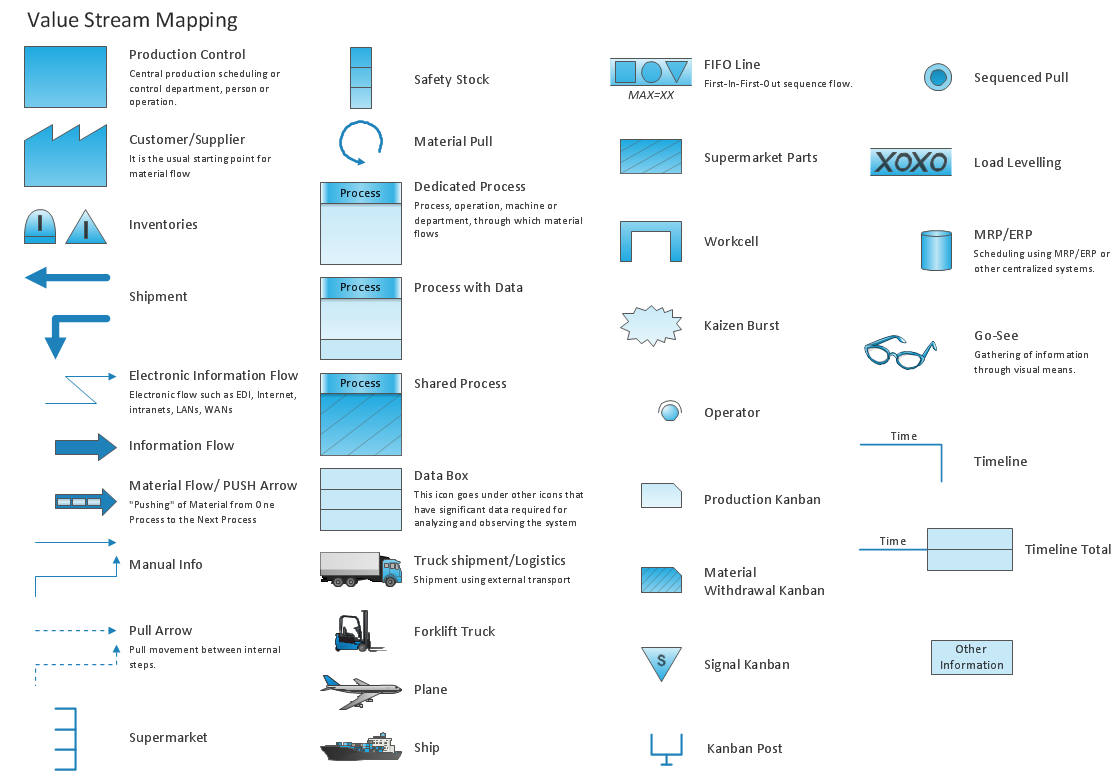 Example 1. Value Stream Mapping Symbols
Besides, all these objects are vector objects, so you can resize them without loss of quality, change their color to make your maps more bright and attractive.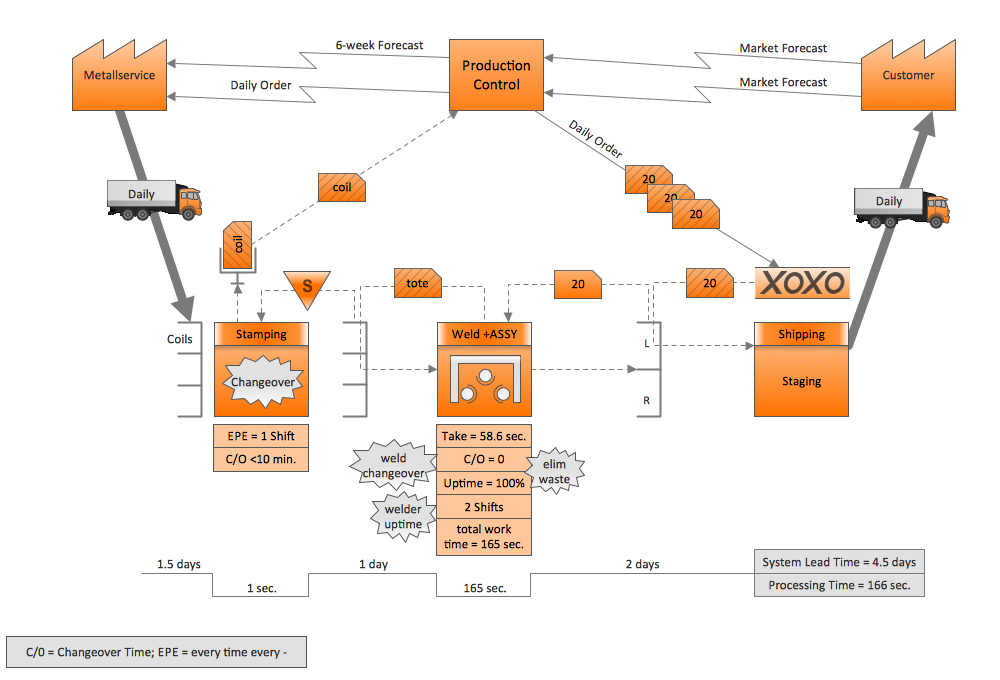 Example 2. Value Stream Mapping Sample
This sample was created in ConceptDraw DIAGRAM using the value stream mapping symbols from the Value Stream Mapping Solution and shows the value stream in a manufacturing, production control and shipping processes. An experienced user spent 20 minutes creating this sample.
Use the Value Stream Mapping Solution for ConceptDraw DIAGRAM software to create your own professional looking Value Stream Maps quick, easy and effective.
All source documents are vector graphic documents. They are available for reviewing, modifying, or converting to a variety of formats (PDF file, MS PowerPoint, MS Visio, and many other graphic formats) from the ConceptDraw STORE. The Value Stream Mapping Solution is available for all ConceptDraw DIAGRAM or later users.
TEN RELATED HOW TO's: