The best Quality Mind Maps software
ConceptDraw MINDMAP is a good way to describe visual instructions on quality process. With the best Quality Mind Maps software it is easy to identify the critical points during a conference call. As a note-taking tool, it lends itself to reorganizing the notes taken during a planning conversation to the corresponding spot in the structure of a template. Note organization is as easy as dragging-and-dropping content to its correct placement.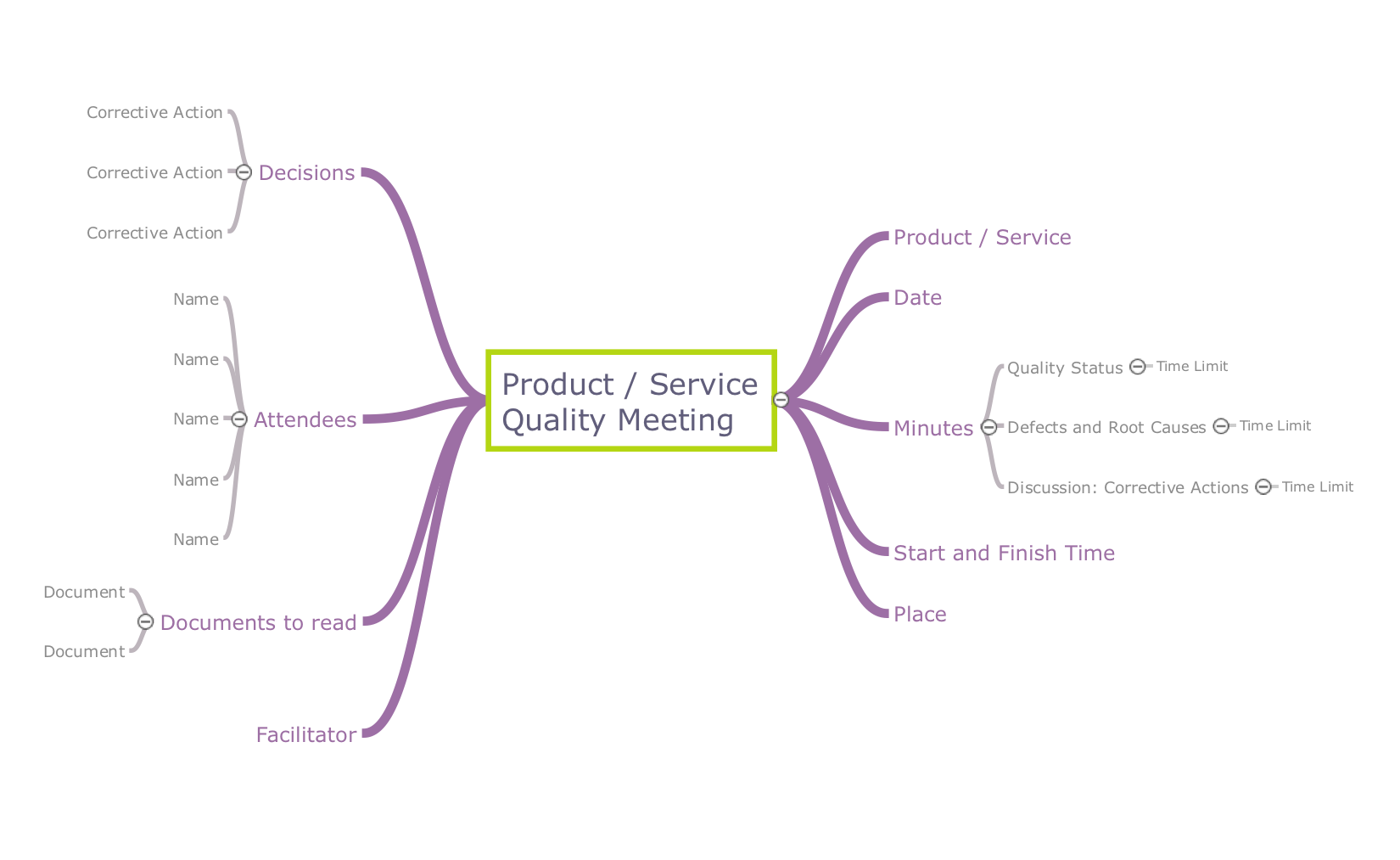 Pic.1 Product service quality meeting - Mindmap template.
This template is available in ConceptDraw MINDMAP with the Quality Mind Map Solution installed from the ConceptDraw Solution Park.
With this mind map template, you can quickly prepare for quality meetings by filling in the appropriate fields. By using this mind map to take notes during the meeting, you'll be able to send a one-page summary to meeting participants or use later to present the material by yourself to different audience.
---
See also Samples:
THREE RELATED HOW TO's:
Using ConceptDraw you can describe your own quality processes, brainstorm, and structure quality issues.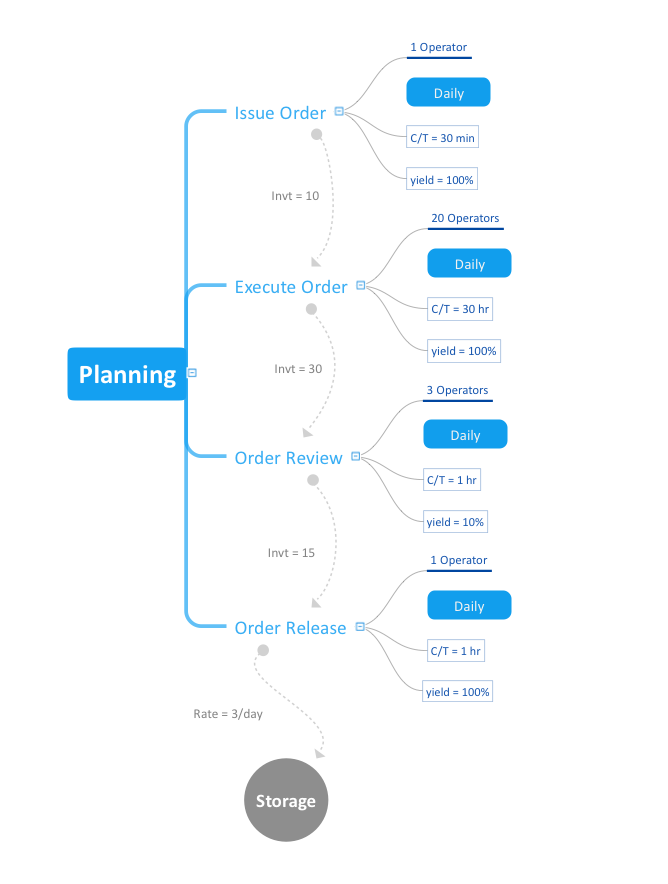 Picture: It helps to bring out the best in your products and services
Related Solution:
Create value stream maps - for value stream analysis and value stream management, material and information flow mapping, using our quick start templates included with ConceptDraw.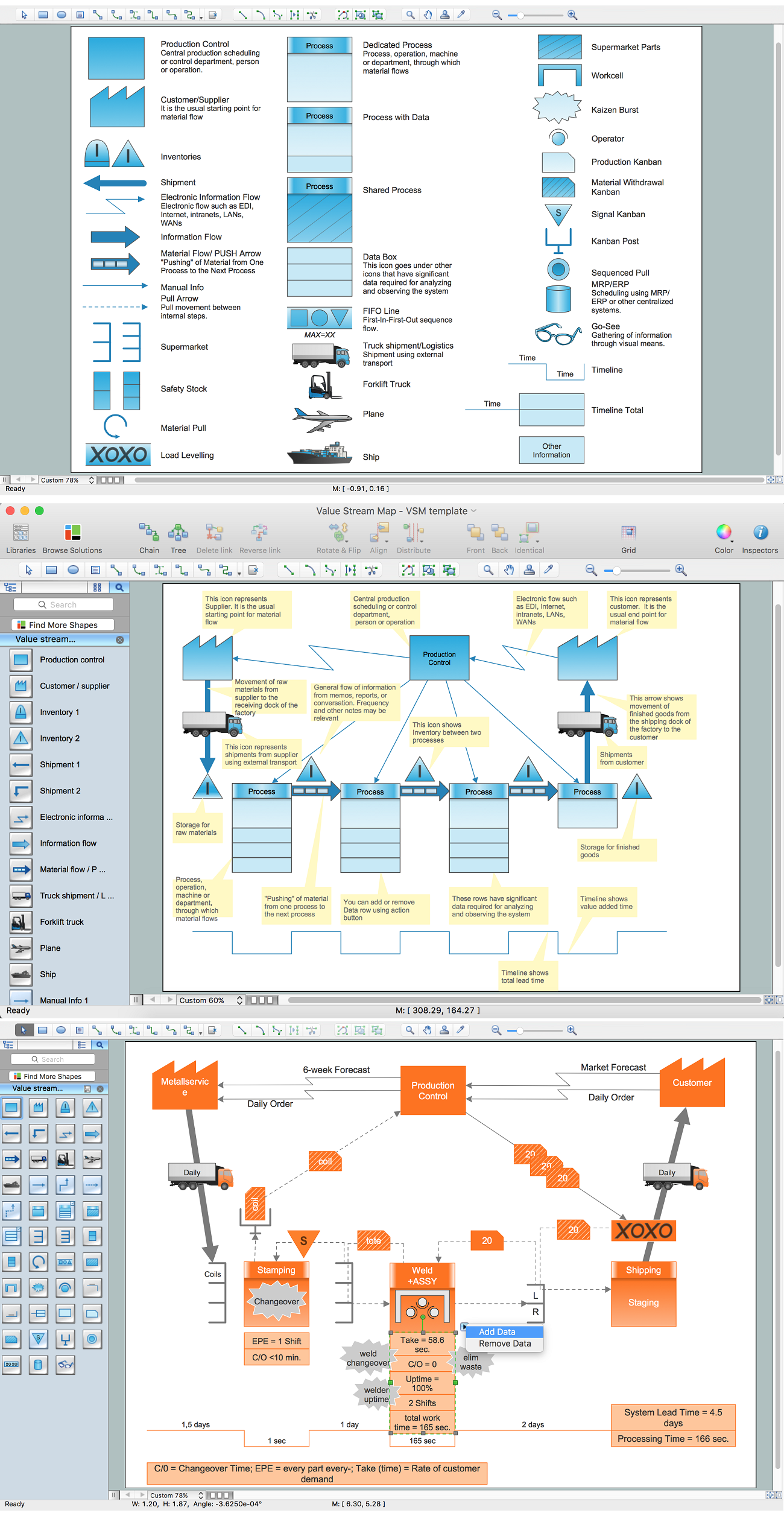 Picture: Best Value Stream Mapping mac Software
Related Solution:
ConceptDraw map templates are great starting points to identify, track, and address quality initiatives in your organization.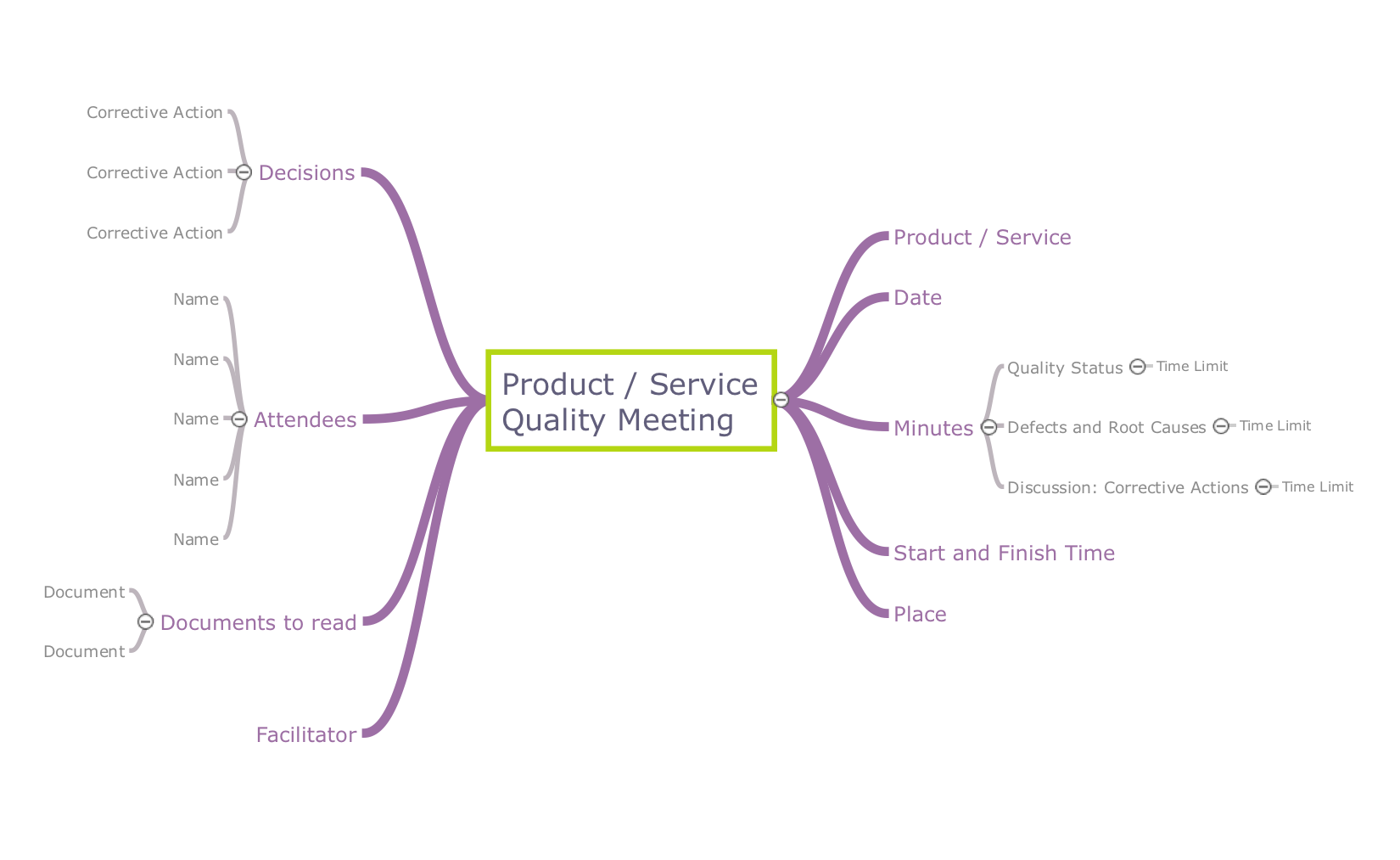 Picture: Quality Mind Maps
Related Solution: