Business Process
Benefits
Business Process Diagrams (Cross-Functional-Flowcharts, Workflows, Process Charts, IDEF0 and IDEF2, Timeline, Calendars, Gantt Charts, Business Process Modeling, Audit and Opportunity Flowcharts) and Mind Maps (presentations, meeting agendas).
Objective
Visually document and communicate Business Process information.
Solution Purpose
Business Process diagrams and mind maps are quick and easy to put together.
Intended For
Managers who are responsible for control and design of Business Process, and need to use visual documents and communication strategy.
Products and methods
To support you in your tasks you can use the power of ConceptDraw DIAGRAM providing intelligent vector graphics that are useful for Business Process diagramming and ConceptDraw MINDMAP for key Business Process mind maps.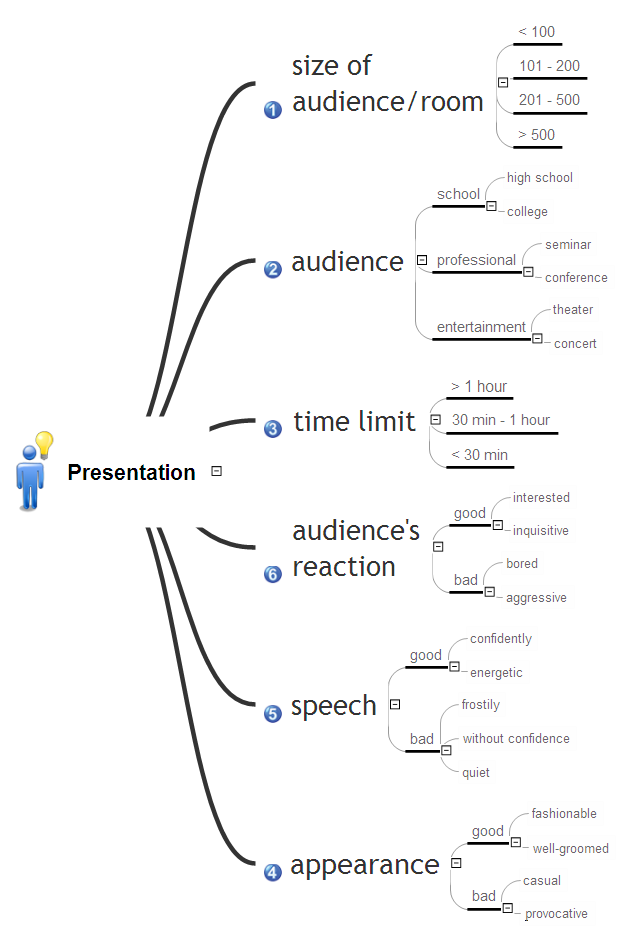 Example 1. Business Process Presentation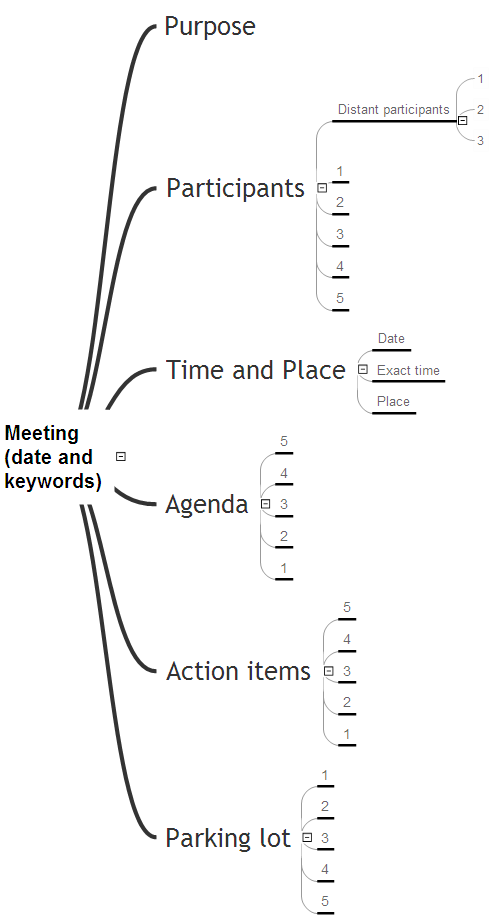 Example 2. Business Process Meeting
The Benefits for ConceptDraw MINDMAP Brainstorming Software
ConceptDraw MINDMAP is effective for brainstorming, designing mind maps, idea generating, creative and lateral thinking, creativity and problem solving.
ConceptDraw MINDMAP is ideal for team and personal work in Business, Marketing and Project Management.
The libraries with large quantity of vector objects help to illustrate your mind maps and to make them bright, visual and comprehensible.
Use of View Navigator tool lets create presentations from a mind map: you can simply select the map parts you want to present, sequence your slides, and preview the presentation.
ConceptDraw MINDMAP provides wide capabilities of importing and exporting in various formats: Microsoft PowerPoint, Microsoft Word, MS Excel, Mindjet MindManager, image, HTML, PDF file.
FOUR RELATED HOW TO's:
This sample shows the UML Class Diagram that was created in ConceptDraw DIAGRAM on the Mac and then was opened for editing in MS Visio. Using the 13 libraries of the Rapid UML Solution for ConceptDraw DIAGRAM you can create your own visual vector UML diagrams quick and easy.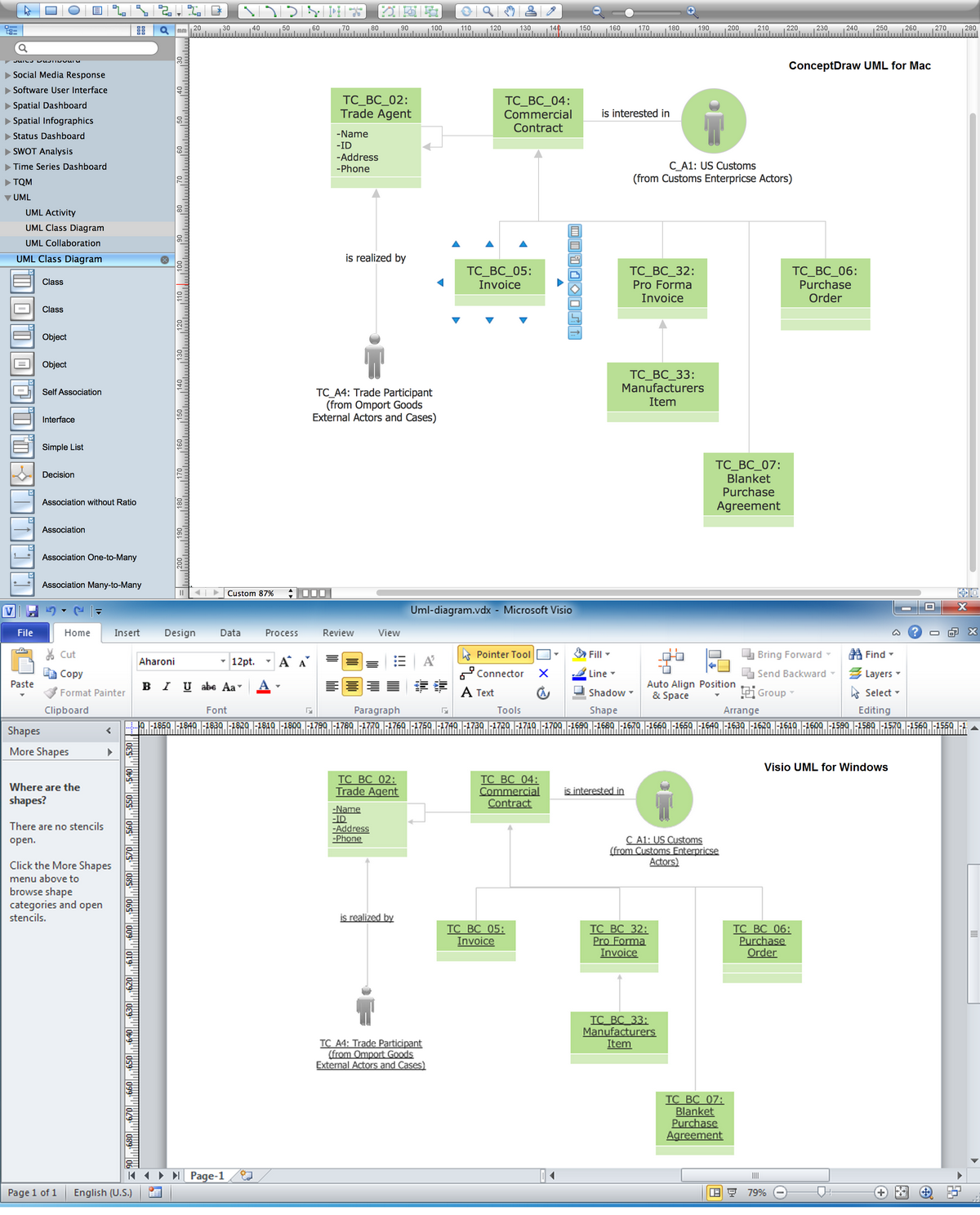 Picture: UML Diagram Visio
Related Solution:
PM Made Easy allows you to plan and execute projects using mind mapping techniques, implement planning using mind mapping, and track tasks using CD Project.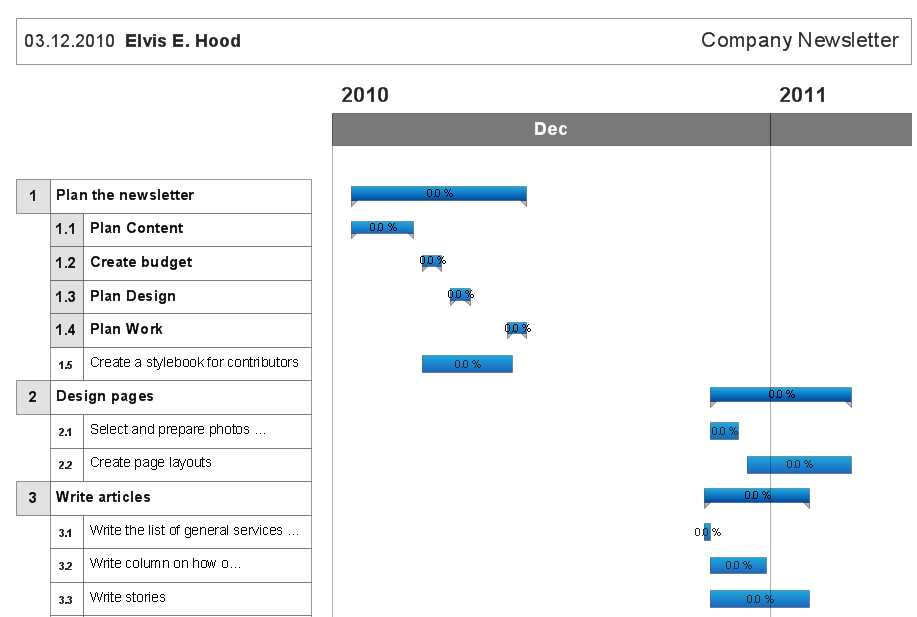 Picture: Gantt Chart Diagram
Related Solution:
This sample shows the Business Process Reengineering Diagram. Reengineering is the process of the business processes optimizations. This sample can be used in business process management, quality management, project management and program management.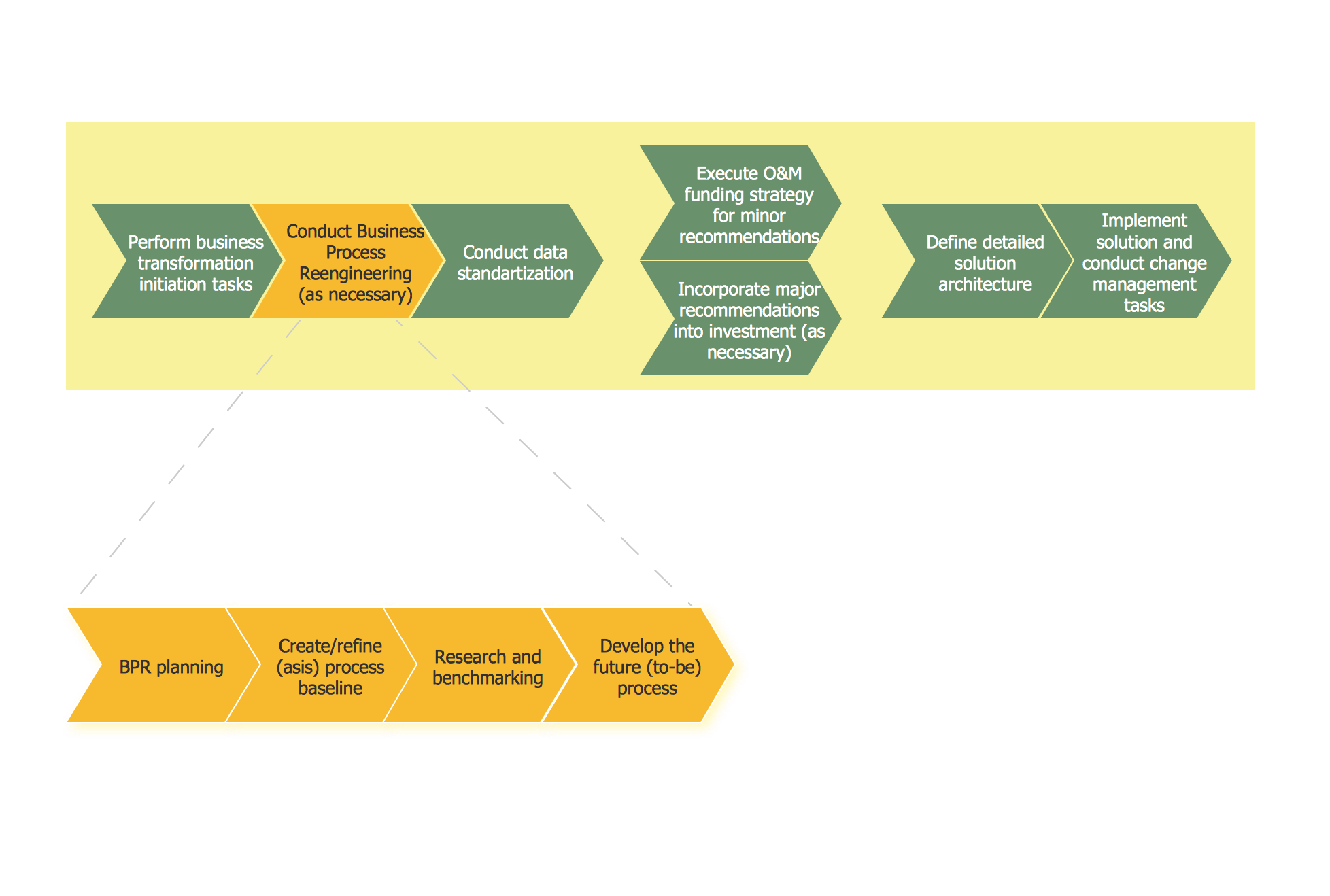 Picture: Business Process Reengineering Examples
Related Solution: