How it works : eLearning
Mind Map Training
ConceptDraw MINDMAP is a powerful eLearning tool with the ability to use mind map documents to take notes, build study guides, and archive volumes of information without having to crack open a notebook.
You can hold all of information organized in one place that allows students to easily access everything they need to achieve more in the classroom, without hauling stacks of paper to each class session.
The mind map as an eLearning tool maximizes the efficacy of the customized documents which can include embedded files, hyperlinks and mind map objects.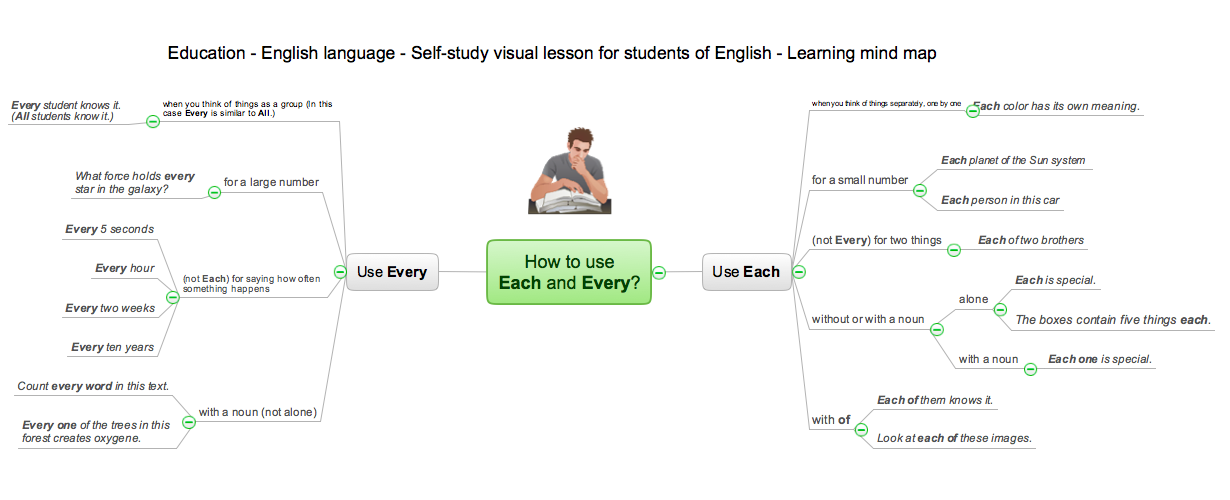 Sample 1. How to use Each and Every mind map sample
for ConceptDraw eLearning for Skype solution
This is example of mindmap for English language e-Learning via Skype.
Use ConceptDraw MINDMAP enhanced with the solution eLearning for Skype to educate and study online.
---
See also Samples:
TWO RELATED HOW TO's:
Professional Mind Mapping. ConceptDraw MINDMAP professional software to create documents. Mac and PC compatible. MS Office Exchange Solutions. Skype Collaboration. Presentation Tools.
Picture: One formula of professional mind mapping :input data + output data + make great presentation
Related Solution:
eLearning Solutions for Teachers: Connecting Students Worldwide. Free Platform for Remote Learning. Skype as a remote education tool. Remote collaboration and presentation.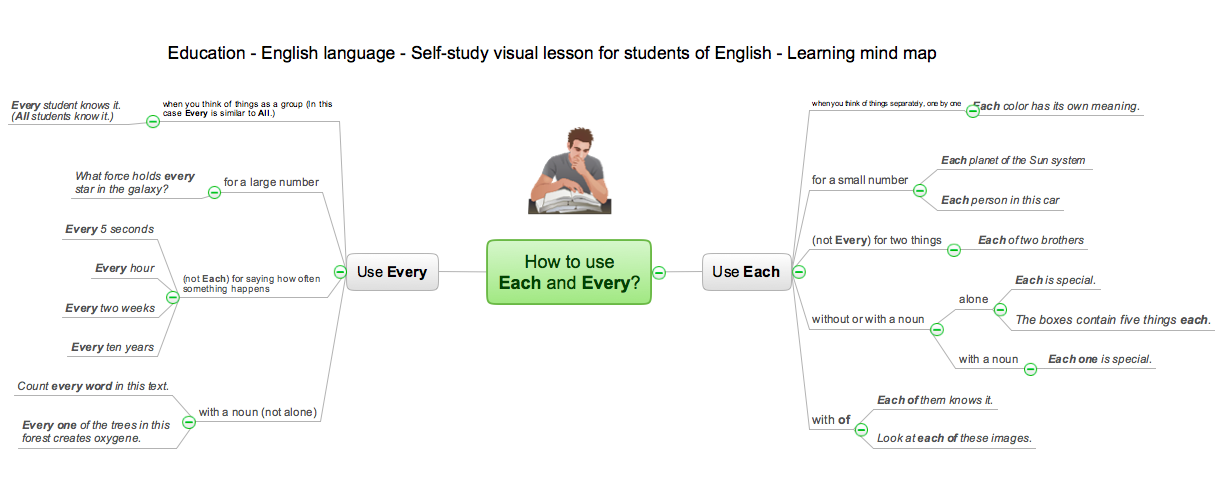 Picture: eLearning - International Teaching Community
Related Solution: