Made with
Related Solutions
Great value in depicting
and describing a problem in detail
The features of ConceptDraw MINDMAP has great value in depicting and describing a problem in detail as quality manager tool. Successful quality management implemented in a company of any size is a critical component of a company's organization. Effective quality management requires strong formal procedures and a quality culture inside of the organization.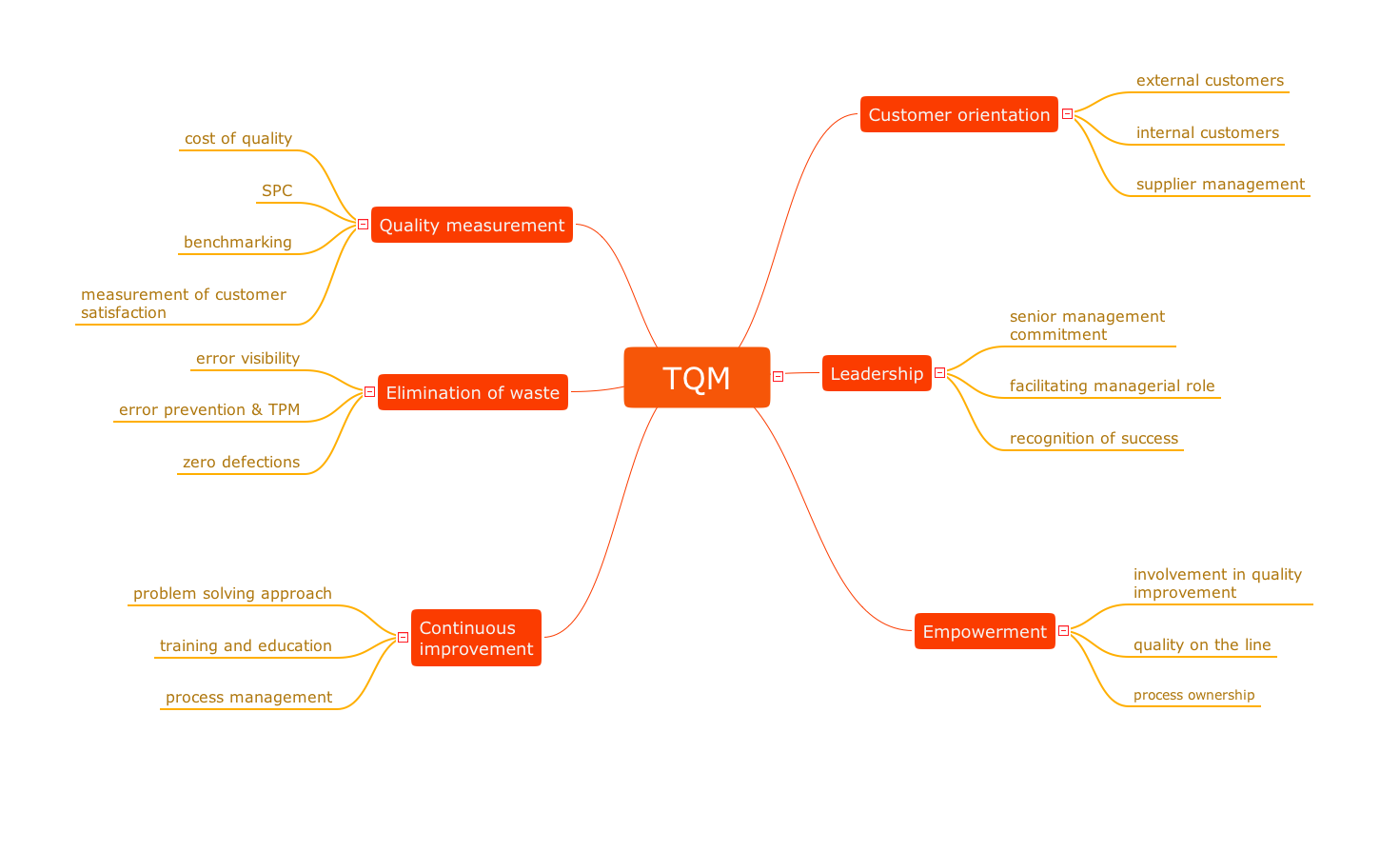 Pic.1 Total quality management (TQM) mind map.
This mind map demonstrates how the well-known Total Quality Management (TQM) methodology can be presented in a mind map. Using mind mapping for quality management is a creative approach that allows one to structure all key quality points on the one page.
---
See also Samples:
Related Solution:
FIVE RELATED HOW TO's: