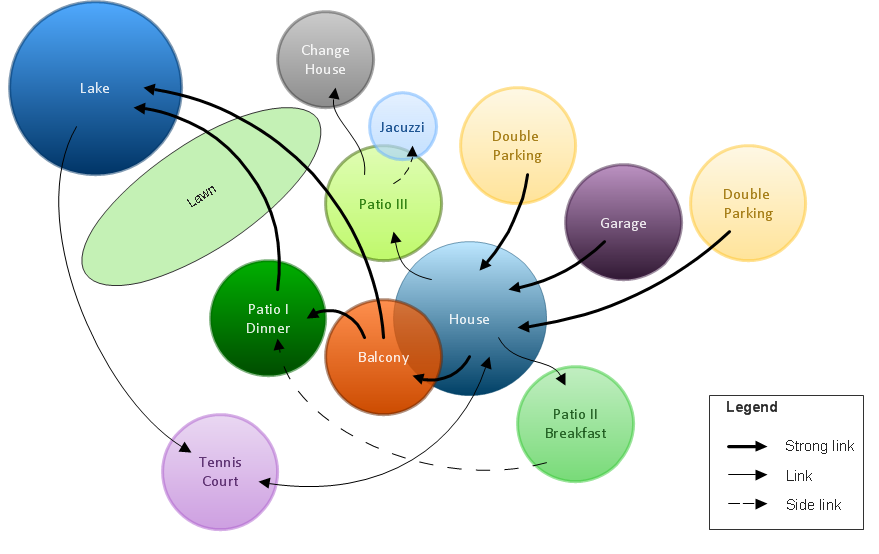 To define the links between the different areas of your own landscape design and see the project from aside, we recommend to draw landscape diagram called bubble one which is analogue of «mind maps» as it allows us to create approximate image of our future proper landscape view. Use special libraries (and we have plenty of them) with objects of landscape design to be able to create the detailed plan of your landscape which will be looking so smart and professionally good as the samples we provide were created by designers who know so much about making such kinds of design plans. Having ConceptDraw DIAGRAM as the assistant in your work, will ensure the success after using our product. Make the bubble diagrams as well as any other ones in minutes with ease having our application called ConceptDraw DIAGRAM and you will see how quick it will change your life simplifying lots of work.
This example of garden design shows ornamental trees, bushes, flowers, grass, pools, fontain, garden furniture, wall, stairs and building layout.
"A residential or private domestic garden, is the most common form of garden and is in proximity to a residence, such as the 'front garden' or 'back garden'. The front garden may be a formal and semi-public space and so subject to the constraints of convention and local laws. While typically found in the yard of the residence, a garden may also be established on a roof, in an atrium or courtyard, on a balcony, in windowboxes, or on a patio. Residential gardens are typically designed at human scale, as they are most often intended for private use. However, the garden of a great house or a large estate may be larger than a public park.
Residential gardens may feature specialized gardens, such as those for exhibiting one particular type of plant, or special features, such as rockery or water features. They are also used for growing herbs and vegetables and are thus an important element of sustainability." [Garden design. Wikipedia]
The landscape design sample "Garden" was created using the ConceptDraw PRO diagramming and vector drawing software extended with the Landscape and Garden solution from the Building Plans area of ConceptDraw Solution Park.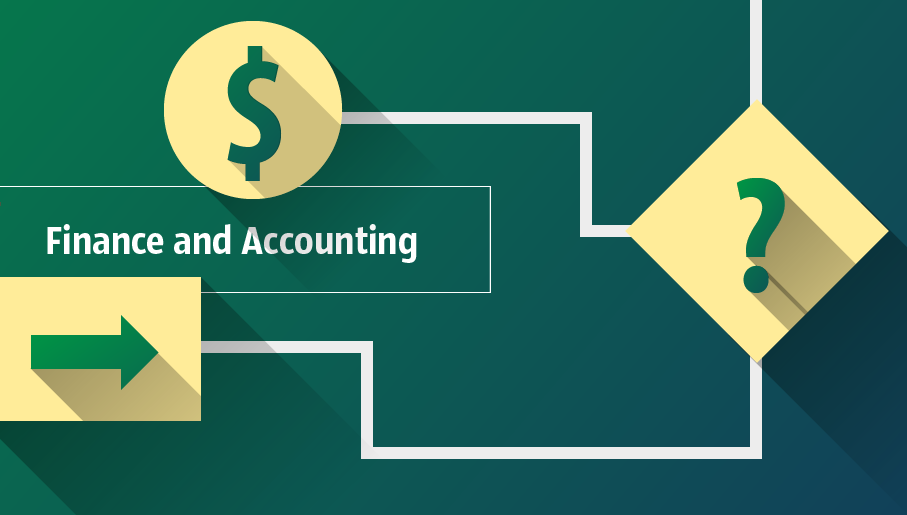 Architects and building engineers to develop building documentation, floor plans and building blueprints, to help designers depict bright and innovative design solutions, make beautiful design proposals and represent the most daring design ideas, to communicate ideas and concepts that relate to construction and design, explain requirements to a building contractor and builders, record completed work, and make a record of what currently exists.
The vector stencils library "Food" contains 38 clipart images of food, fruits, vegetables, meals for drawing illustrations.
"Many cultures have a recognizable cuisine, a specific set of cooking traditions using various spices or a combination of flavors unique to that culture, which evolves over time. Other differences include preferences (hot or cold, spicy, etc.) and practices, the study of which is known as gastronomy. Many cultures have diversified their foods by means of preparation, cooking methods, and manufacturing. This also includes a complex food trade which helps the cultures to economically survive by way of food, not just by consumption. Some popular types of ethnic foods include Italian, French, Japanese, Chinese, American, Cajun, Thai, African, and Indian cuisine." [Food. Wikipedia]
The clipart example "Food - Vector stencils library" was created using the ConceptDraw PRO diagramming and vector drawing software extended with the Artwork solution from the Illustration area of ConceptDraw Solution Park.
www.conceptdraw.com/ solution-park/ illustrations-artwork