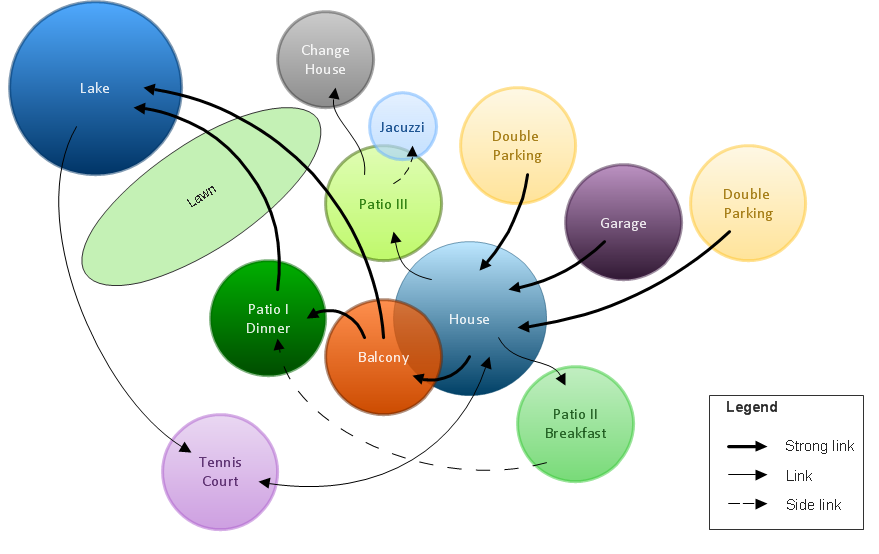 To define the links between the different areas of your own landscape design and see the project from aside, we recommend to draw landscape diagram called bubble one which is analogue of «mind maps» as it allows us to create approximate image of our future proper landscape view. Use special libraries (and we have plenty of them) with objects of landscape design to be able to create the detailed plan of your landscape which will be looking so smart and professionally good as the samples we provide were created by designers who know so much about making such kinds of design plans. Having ConceptDraw DIAGRAM as the assistant in your work, will ensure the success after using our product. Make the bubble diagrams as well as any other ones in minutes with ease having our application called ConceptDraw DIAGRAM and you will see how quick it will change your life simplifying lots of work.
The design elements library Sunrooms contains 12 symbols of glass roof and conservatory.
Use the vector stencils library Sunrooms to draw the sunroom design plans, home layouts, architectural and construction documents.
"A sunroom, sun parlor, sun porch, or sun lounge is a structure usually constructed onto the side of a house which allows enjoyment of the surrounding landscape while being sheltered from adverse weather conditions such as rain and wind. It can be referred to as a patio room, solarium, conservatory or Florida room. The concept is popular in the United States, Europe, Canada, Australia, and New Zealand.
In Great Britain, the term conservatory is usually used to refer to a sunroom despite not being used as a greenhouse as traditional conservatories were. However, sunrooms with opaque roofs may be considered distinct from conservatories with transparent or semi-transparent roofs." [Sunroom. Wikipedia]
The shapes library Sunrooms is provided by the Floor Plans solution from the Building Plans area of ConceptDraw Solution Park.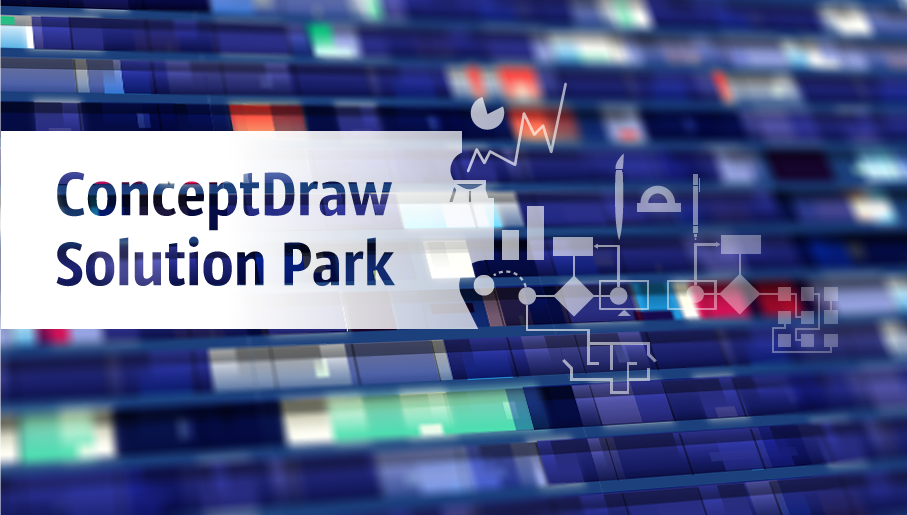 ConceptDraw Solution Park collects graphic extensions, examples and learning materials
The design elements library Doors contains 69 symbols of doors.
The design elements library Windows contains 34 symbols of windows and casements.
"A door is an opening or closing structure used to block off an entrance, typically consisting of an interior side that faces the inside of a space and an exterior side that faces the outside of that space. While in some cases the interior side of a door may match its exterior side, in other cases there are sharp contrasts between the two sides, such as in the case of the vehicle door. In addition, doors typically consist of a panel that swings on hinges or that slides or spins inside of a space." [Door. Wikipedia]
"A window is an opening in a wall, door or vehicle that allows the passage of light and, if not closed or sealed, air and sound. Modern windows are usually glazed or covered in some other transparent or translucent material. Windows are held in place by frames. Many glazed windows may be opened, to allow ventilation, or closed, to exclude inclement weather." [Window. Wikipedia]
Use the shapes libraries Doors and Windows to create house plans, home plans, floor plan layouts and home designs using the ConceptDraw PRO diagramming and vector drawing software.
The vector stencils libraries Doors and Windows are provided by the Floor Plans solution from the Building Plans area of ConceptDraw Solution Park.