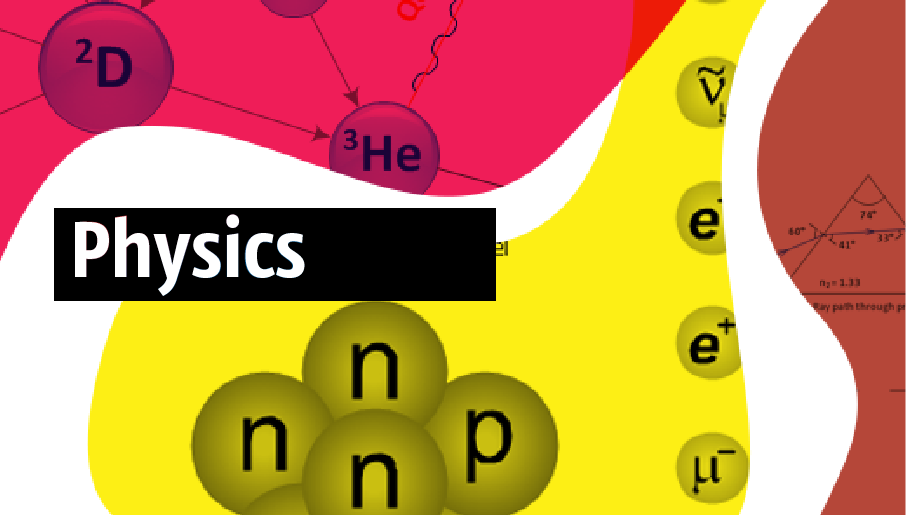 Physics solution extends ConceptDraw PRO software with templates, samples and libraries of vector stencils for drawing the physical illustrations, diagrams and charts.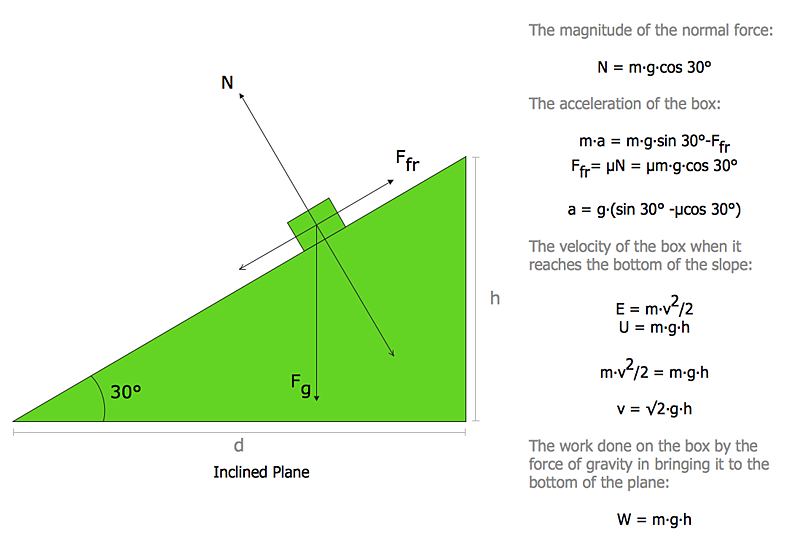 Physics charts can be helpful when you learn Physics, perform experiments, or solve any other tasks regarding Physics. ConceptDraw PRO allows you to draw physical diagrams of mechanical, nuclear, optical and electrical processes using the set of vector physics symbols and physics diagram templates. Nothing is more helpful in the study of physics as a visual representation of the physical processes: physics schemes, diagrams and illustrations.
"In physics, the Eightfold Way is a term coined by American physicist Murray Gell-Mann for a theory organizing subatomic baryons and mesons into octets (alluding to the Noble Eightfold Path of Buddhism). The theory was independently proposed by Israeli physicist Yuval Ne'eman and led to the subsequent development of the quark model. ...
The Eightfold Way may be understood in modern terms as a consequence of flavor symmetries between various kinds of quarks. Since the strong nuclear force affects quarks the same way regardless of their flavor, replacing one flavor of quark with another in a hadron should not alter its mass very much. Mathematically, this replacement may be described by elements of the SU(3) group. The octets and other arrangements are representations of this group." [Eightfold Way (physics). Wikipedia]
The physical diagram "The Eightfold Way" was created using the ConceptDraw PRO diagramming and vector drawing software extended with the Physics solution from the Science and Education area of ConceptDraw Solution Park.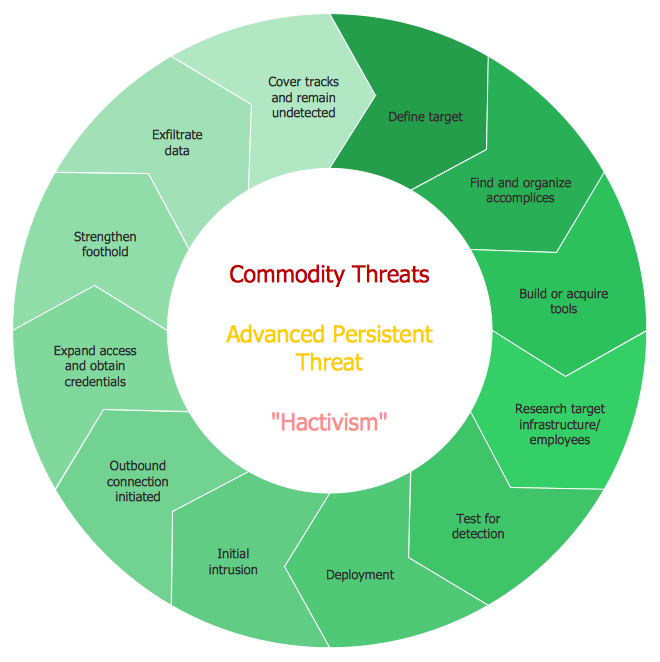 The cyclic recurrence is a fundamental property of multiple systems. The cycle is a process which consists from elements (phases, stages, stages) following each other. Many processes in astronomy, biology, chemistry, physics, mathematics, etc. have a cycle properties. It is also widely used in information technologies and marketing analysis. Graphical representation of cyclic processes can have many forms. It can be a circle, parabola, hyperbola, ellipse and others. A Circular Arrows Diagram is used as one of the statistical charts in the business, mass media and marketing. ConceptDraw PRO provides its users tools for making easy drawing Circular Arrows Diagrams.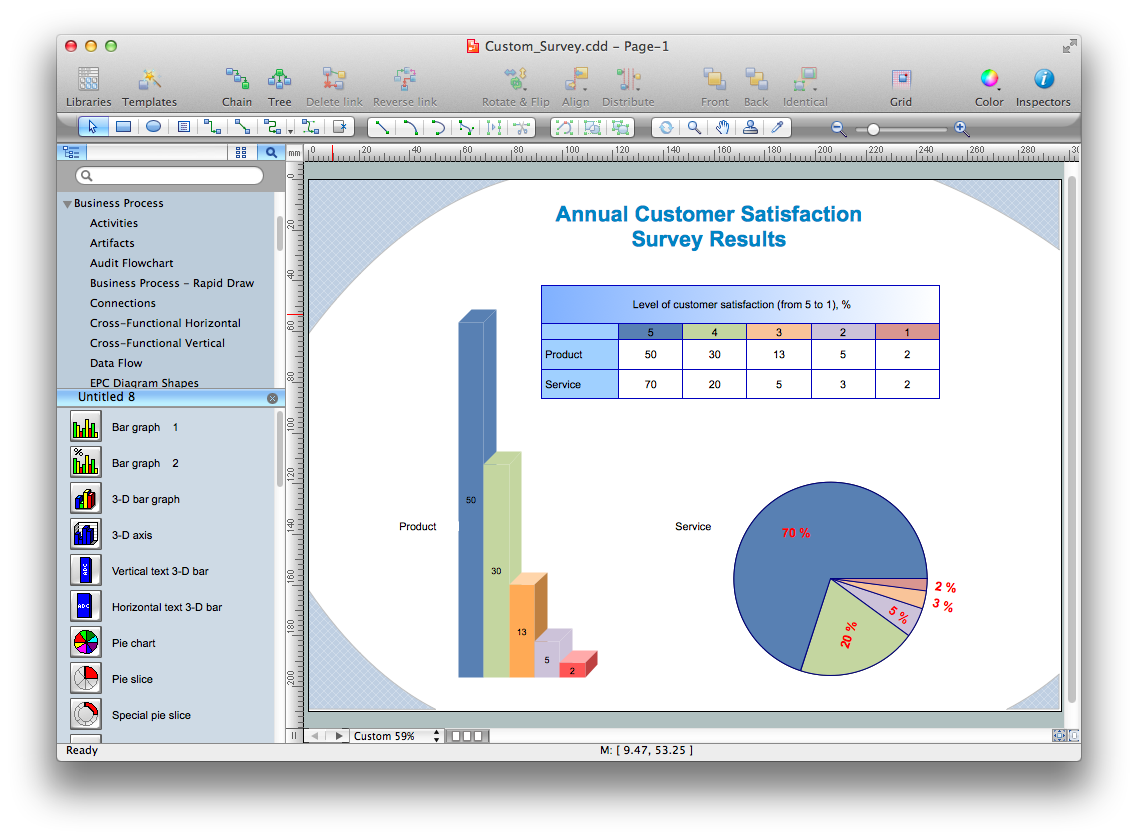 Visio for Mac and Windows - ConceptDraw as an alternative to MS Visio. ConceptDraw PRO delivers full-functioned alternative to MS Visio. ConceptDraw PRO supports import of Visio files. ConceptDraw PRO supports flowcharting, swimlane, orgchart, project chart, mind map, decision tree, cause and effect, charts and graphs, and many other diagram types.
"The proton–proton chain reaction is one of several fusion reactions by which stars convert hydrogen to helium, the primary alternative being the CNO cycle. The proton–proton chain dominates in stars the size of the Sun or smaller.
In general, proton–proton fusion can occur only if the temperature (i.e. kinetic energy) of the protons is high enough to overcome their mutual electrostatic or Coulomb repulsion.
In the Sun, deuterium-producing events are so rare (diprotons, the much more common result of nuclear reactions within the star, immediately decay back into two protons) that a complete conversion of the star's hydrogen would take more than 1010 (ten billion) years at the prevailing conditions of its core. The fact that the Sun is still shining is due to the slow nature of this reaction; if it went more quickly, the Sun would have exhausted its hydrogen long ago." [Proton–proton chain reaction. Wikipedia]
The nuclear reaction diagram example "Proton-proton chain reaction" was created using the ConceptDraw PRO diagramming and vector drawing software extended with the Physics solution from the Science and Education area of ConceptDraw Solution Park.