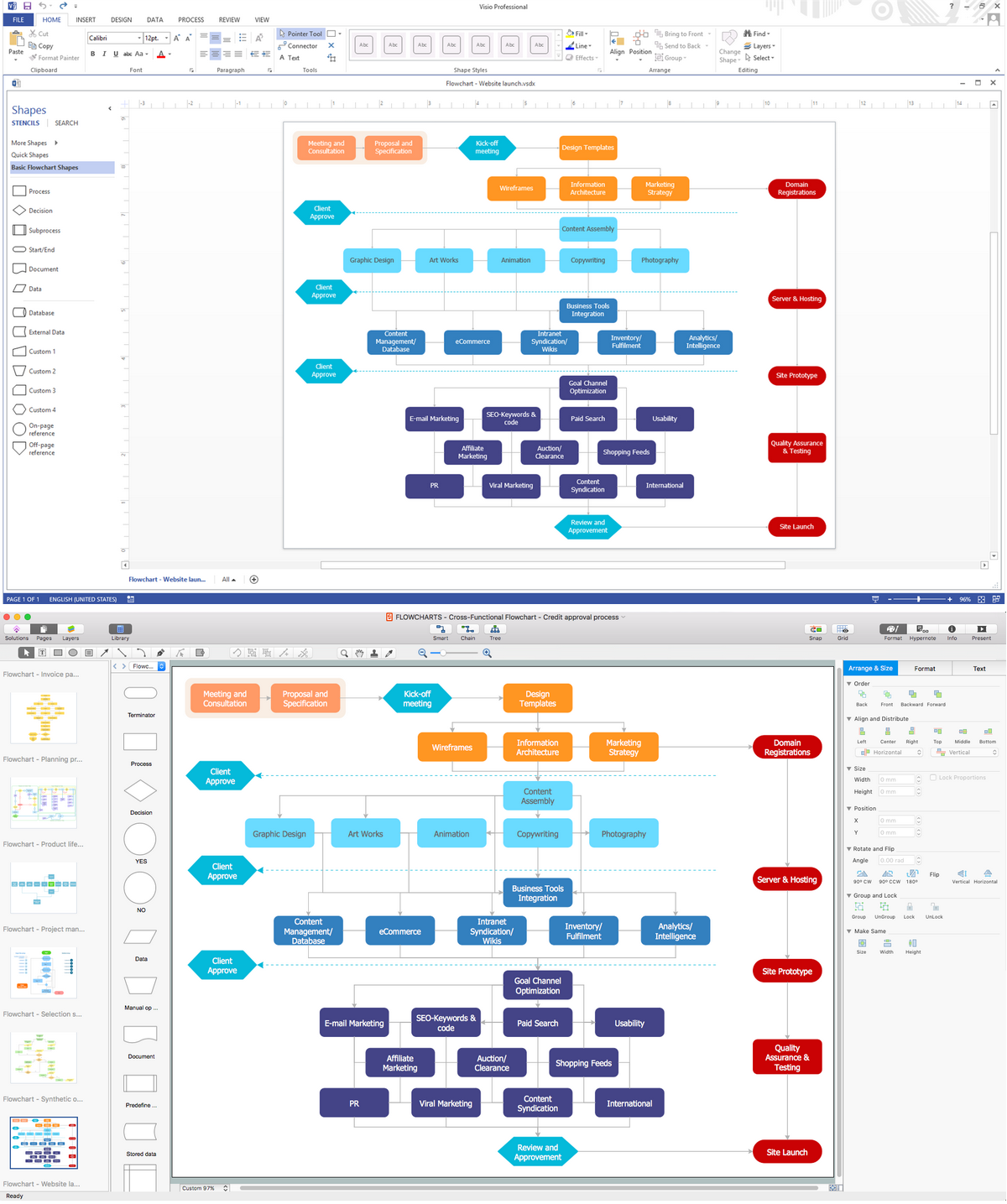 Many of us are acquainted with such a software product as MS Visio, which beyond any doubt, is a powerful and multifunctional tool. However, there may occur instances when this program turns incapable of meeting certain users' requirements; and then, the most optimum solution is quite difficult to find. But there is always an alternative. ConceptDraw DIAGRAM from CS Odessa Corporation has been developed to satisfy all your needs as an alternative product to Visio.
Visio for mac — ConceptDraw as an alternative to MS Visio. ConceptDraw has been developed to satisfy all your needs as a fully-functioned alternative product to MS Visio for Mac.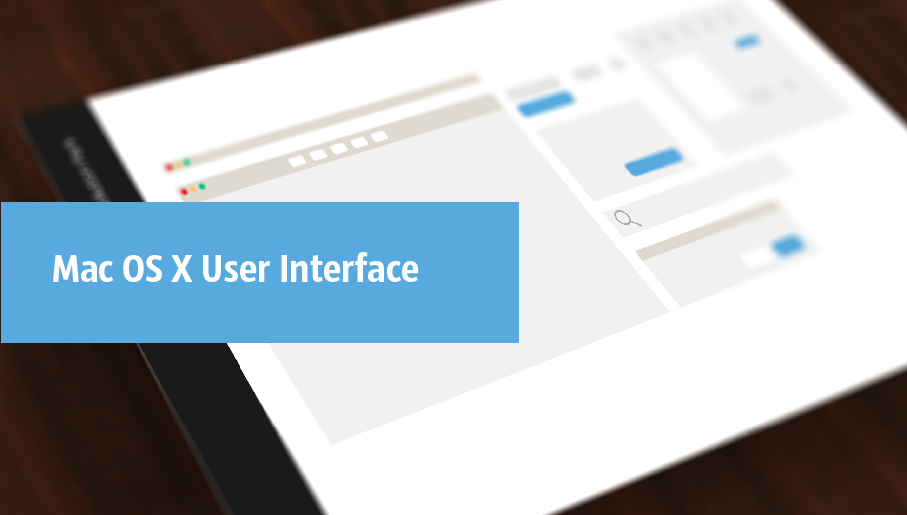 macOS User Interface solution extends the ConceptDraw DIAGRAM functionality with powerful GUI software graphic design features and tools. It provides an extensive range of multifarious macOS Sierra user interface design examples, samples and templates, and wide variety of libraries, containing a lot of pre-designed vector objects of Mac Apps icons, buttons, dialogs, menu bars, indicators, pointers, controls, toolbars, menus, and other elements for fast and simple designing high standard user interfaces of any complexity for new macOS Sierra.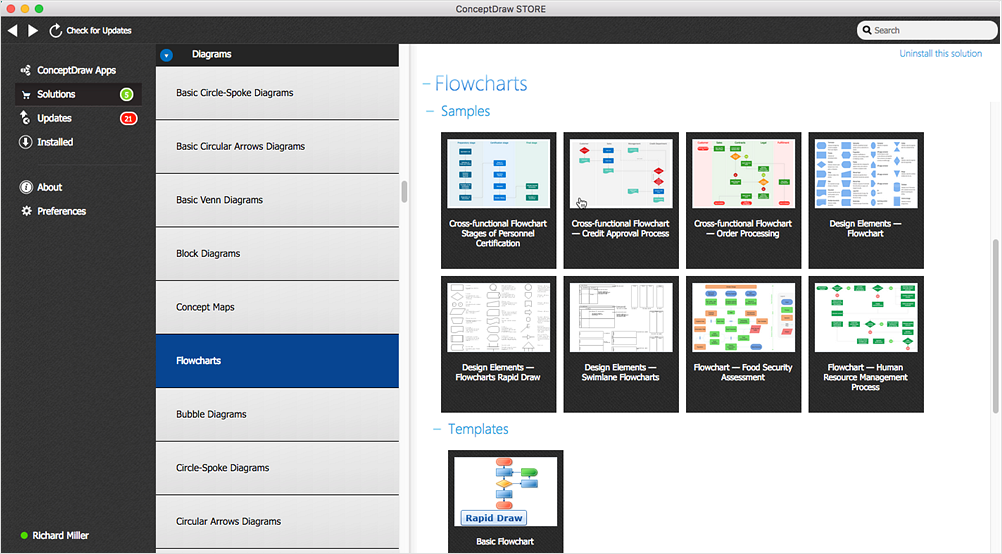 Find out how to download and install ConceptDraw software products for macOS on your computer. The download process is very simple due to the fact that all ConceptDraw applications are pooled into the ConceptDraw OFFICE bundle. ConceptDraw STORE is a download manager that is responsible for downloading, installing, uninstalling and updating of the ConceptDraw OFFICE for macOS and associated solutions.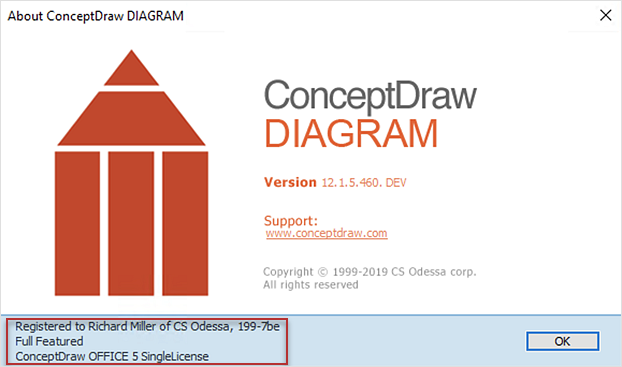 With ConceptDraw products it is possible to reassign a licenses
Instruction for those trial users who want to remove ConceptDraw solutions after the trial period is over. You will find ideas and ways for the quickest and most effective way to uninstall ConceptDraw completely from any computer.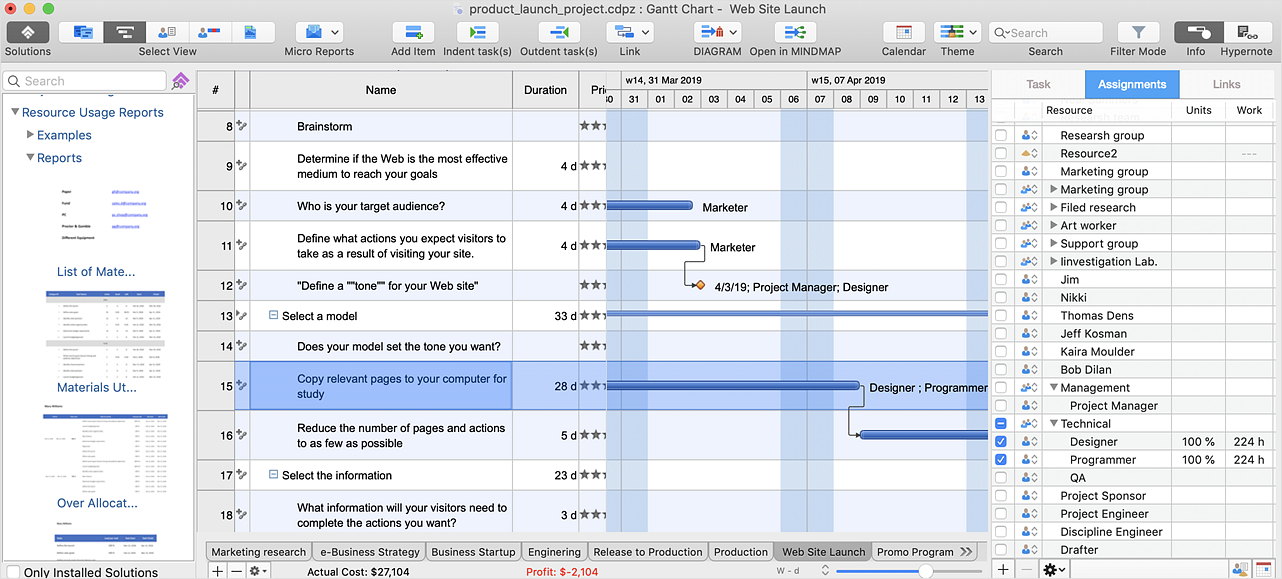 ConceptDraw PROJECT provides easy ways to project Resources Management: Create a list of project resources and assign the right people to tasks, as well as the necessary materials to be used.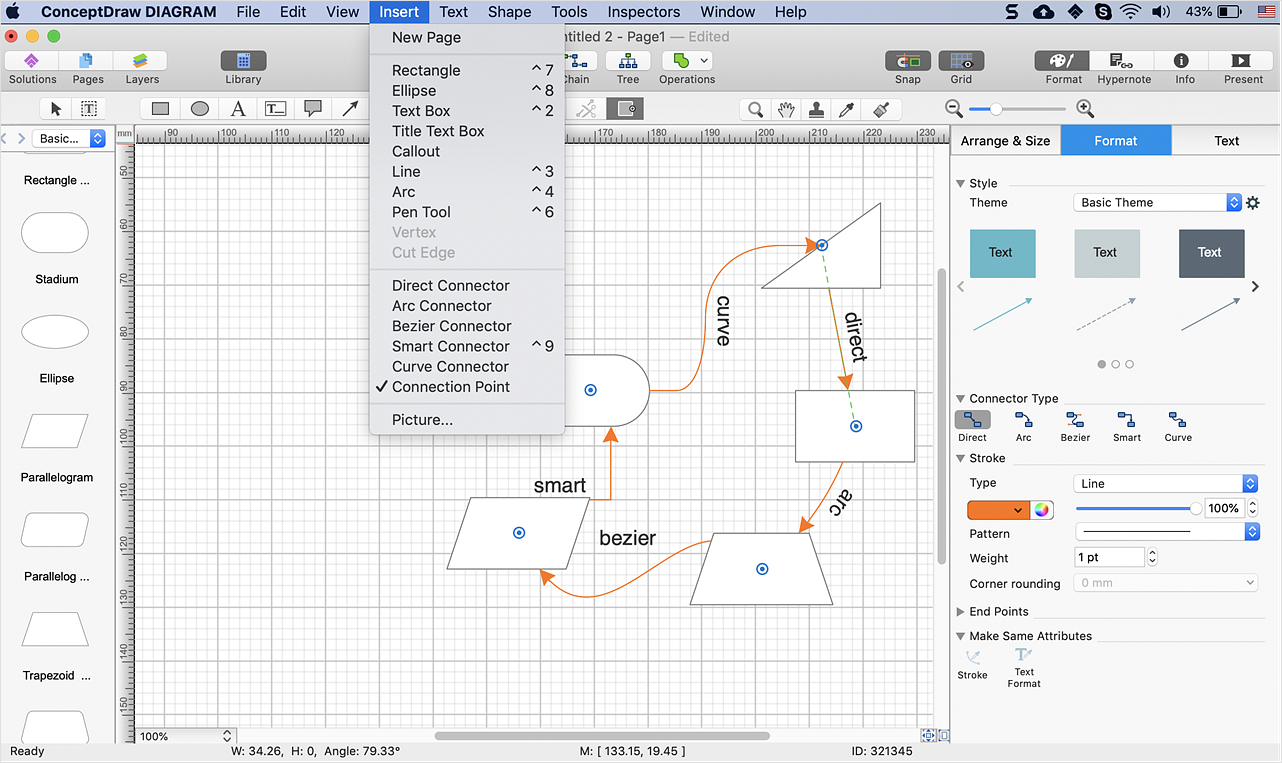 ConceptDraw DIAGRAM provides a few options for drawing connections between. This article describes how you can connect objects with connectors and how you can ascribe different types and behaviors.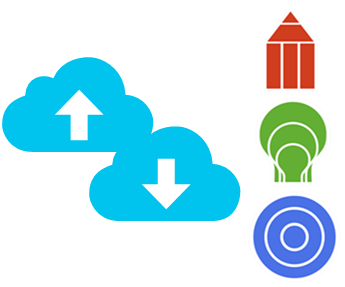 Information on the ConceptDraw licenses you ever obtained, is saved in your account and will be stored there permanently. The ConceptDraw licensing agreement allows you to install ConceptDraw software on a second computer. It doesn't matter if you have two PCs, two Macs; or a Mac and a PC, as long as you are the only user of the ConceptDraw product you can install it wherever it's needed. Thus you don't have to worry about losing your license if your computer crashes or you want to install on a second system. When running offline, the ConceptDraw applications will run in the mode featured for the license type, assigned to your ConceptDraw.com account.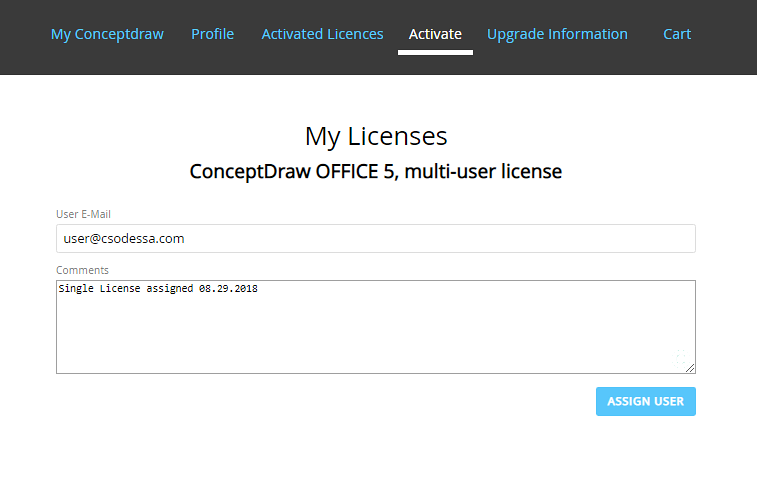 Instructions on how to install and administrate ConceptDraw multi-user license.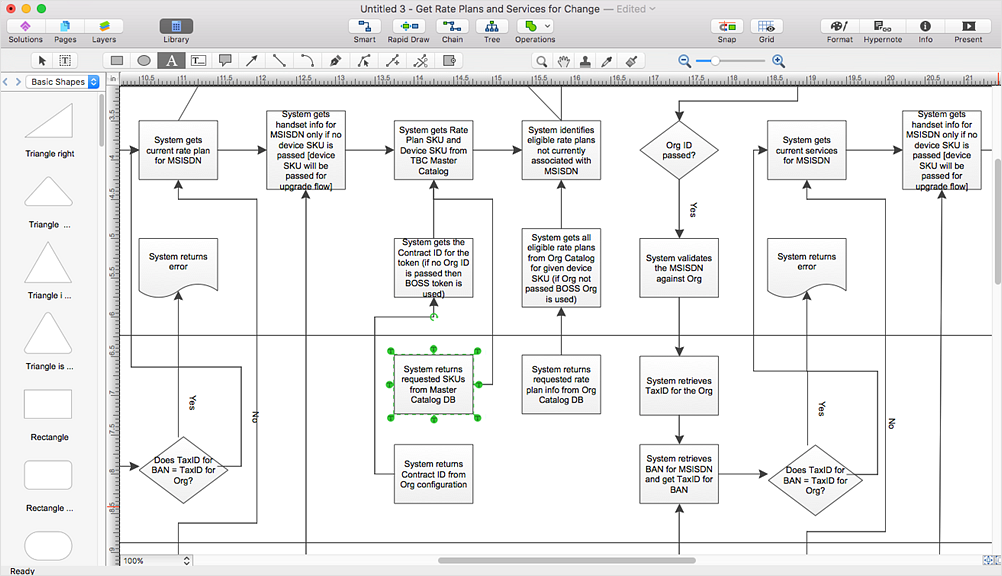 Powerful business graphics and diagramming tools are the norm and not the exception for today's businesses. For years the de facto standard file format for business has been Microsoft Visio™. Many people involved in visual communication need software tools that will read and write using the Visio file format. With the introduction of Visio 2013 Microsoft has changed the native file format used in earlier versions of Microsoft Visio. ConceptDraw DIAGRAM file import and export works round-trip with the new Visio VSDX file format.

ConceptDraw PROJECT lets you group separate projects into a multiproject that can share a common resource pool and a synchronized task schedule. ConceptDraw PROJECT allows you run multiple projects in the same file and even to group projects together.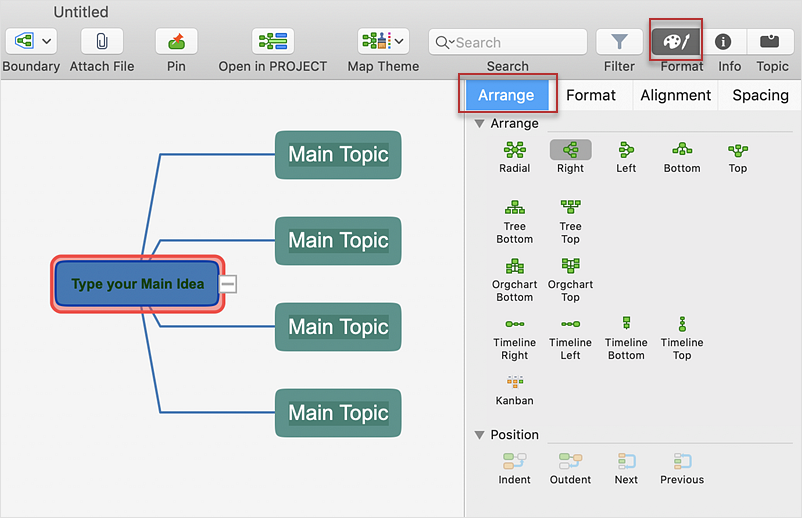 In ConceptDraw MINDMAP, you can customize the appearance of a mind map by changing topic shape, text colors and font; fill colors and patterns; line weight and style. Using the full range of formatting capabilities you can create aesthetically appealing mind map which can be the key to the effective presentation of your ideas.