Total Quality Management
"Total quality management (TQM) consists of organization-wide efforts to install and make a permanent climate in which an organization continuously improves its ability to deliver high-quality products and services to customers. While there is no widely agreed-upon approach, TQM efforts typically draw heavily on the previously developed tools and techniques of quality control."
[from Wikipedia]
ConceptDraw DIAGRAM diagramming and vector drawing software extended with Total Quality Management (TQM) Diagrams solution from the Quality area of ConceptDraw Solution Park is effective software for Total Quality Management.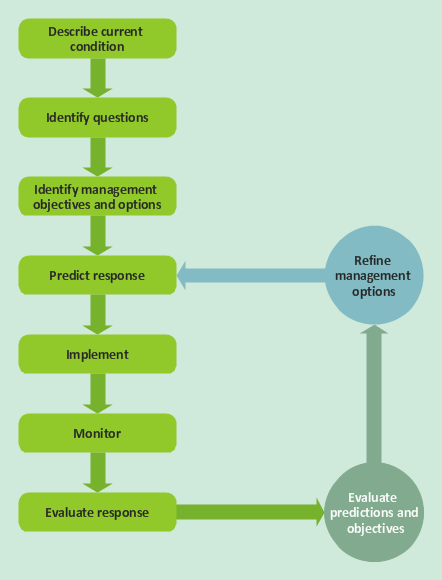 Example 1. Total Quality Management
Total Quality Management (TQM) Diagrams Solution provides the TQM Diagram library with variety of predesigned vector shapes and the set of professionally designed Total Quality Management samples and template which are available from ConceptDraw STORE.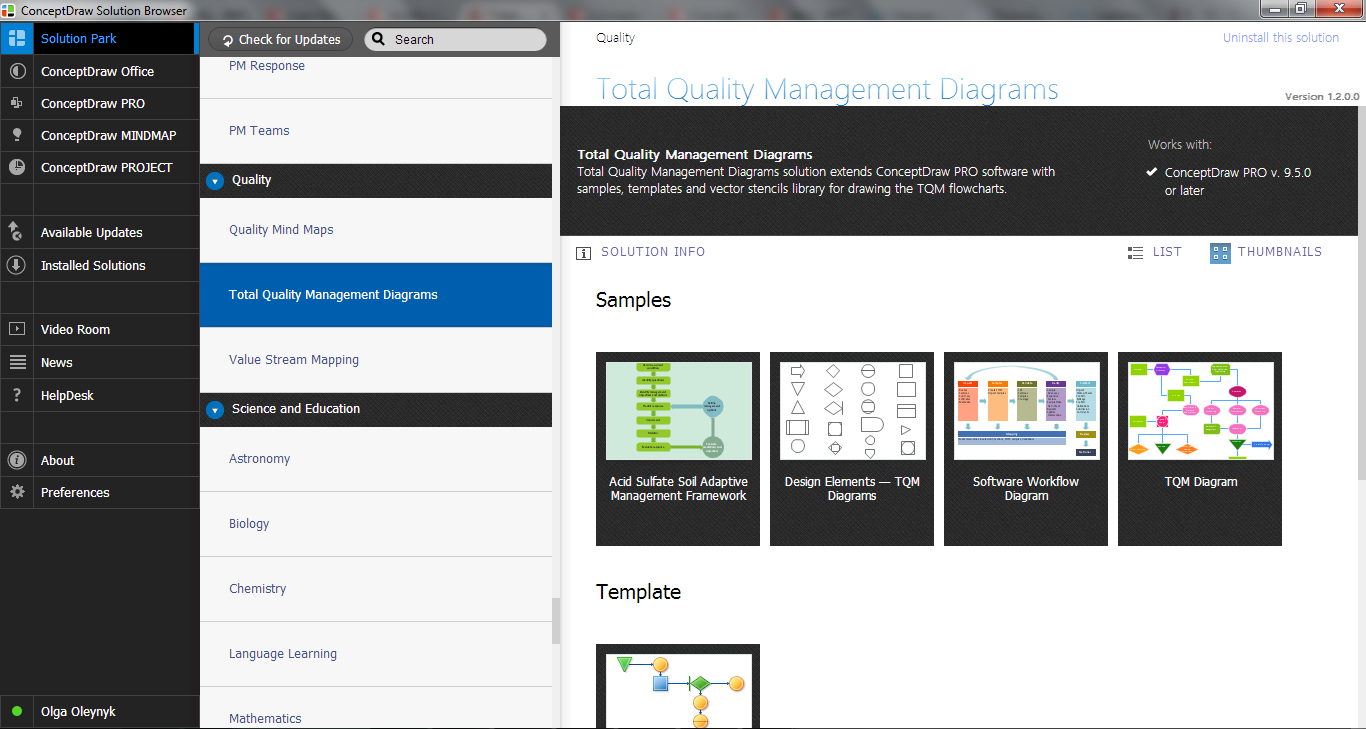 Example 2. Total Quality Management (TQM) Diagrams Solution in ConceptDraw STORE
Each of the offered samples can be used as is or as the base for your own Total Quality Management Diagram. As for the TQM template, you can quickly fill it with your own data and professional looking Total Quality Management Diagram will be ready literally for the few minutes.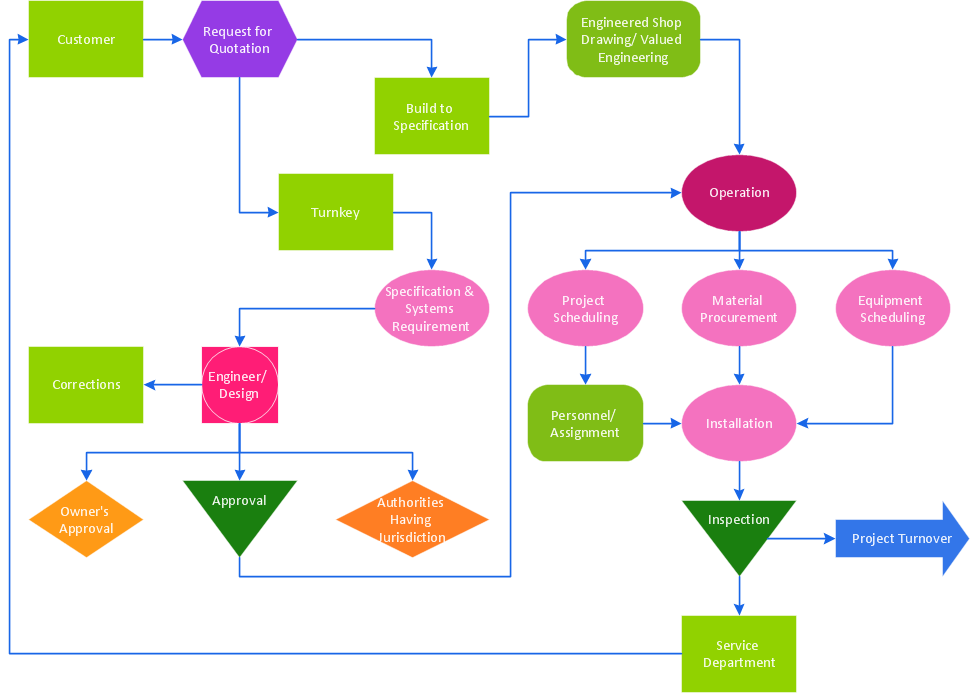 Example 3. Total Quality Management Diagram
The Total Quality Management samples you see on this page were created in ConceptDraw DIAGRAM software using the Total Quality Management (TQM) Diagrams Solution. An experienced user spent 10 minutes creating every of these samples.
Use the Total Quality Management (TQM) Diagrams Solution for ConceptDraw DIAGRAM software to create your own professional looking TQM diagrams of any complexity quick, easy and effective, and then successfully use them in your work activity.
All source documents are vector graphic documents. They are available for reviewing, modifying, or converting to a variety of formats (PDF file, MS PowerPoint, MS Visio, and many other graphic formats) from the ConceptDraw STORE. The Total Quality Management (TQM) Diagrams Solution is available for all ConceptDraw DIAGRAM or later users.
THREE RELATED HOW TO's:
If you have a small budget to design a computer network, you have to be very careful. One of the most cheap technologies to implement is a bus network topology, however it has many disadvantages. For instance, if the network cable is somehow damaged, the entire network won't work. This diagram illustrates a so-called "Bus" network topology. This type of network arrangement means that each computer or other device is linked to a main link (bus). The end nodes are shown as a circle. The links to the bus are depicted as solid vertical lines. The bus is shown as a bold horizontal line. This diagram can serve as a template for creating logical or physical network diagrams. The set of vector libraries supplied with ConceptDraw Computer and Networks solution contains the symbols of all LAN and WLAN elements required for creating network diagrams of any configuration.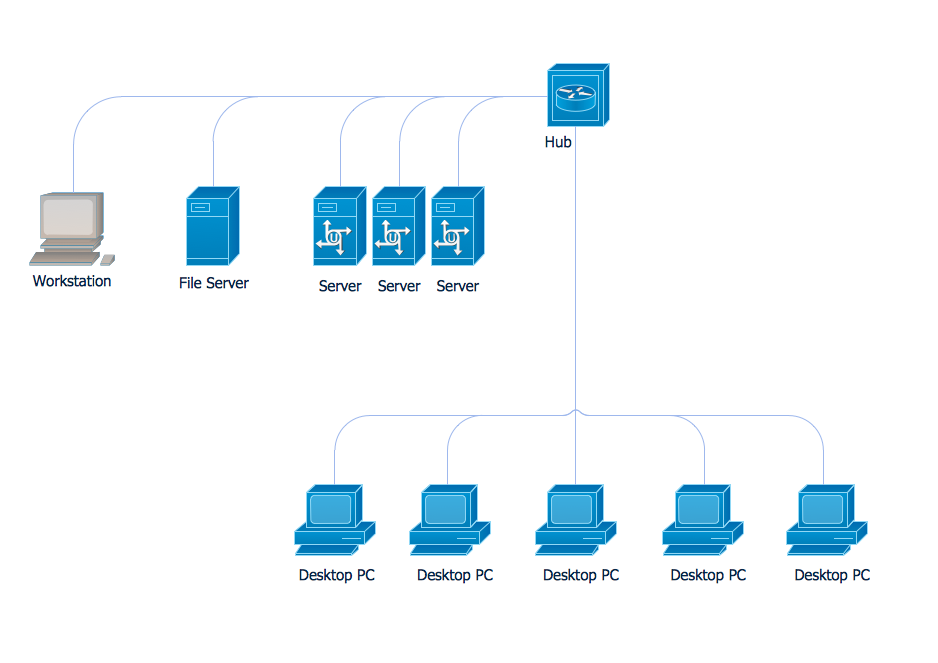 Picture: Bus Network Topology
Related Solution:
The Total Quality Management Diagram solution helps you and your organization visualize business and industrial processes. Create Total Quality Management diagrams for business process with ConceptDraw software.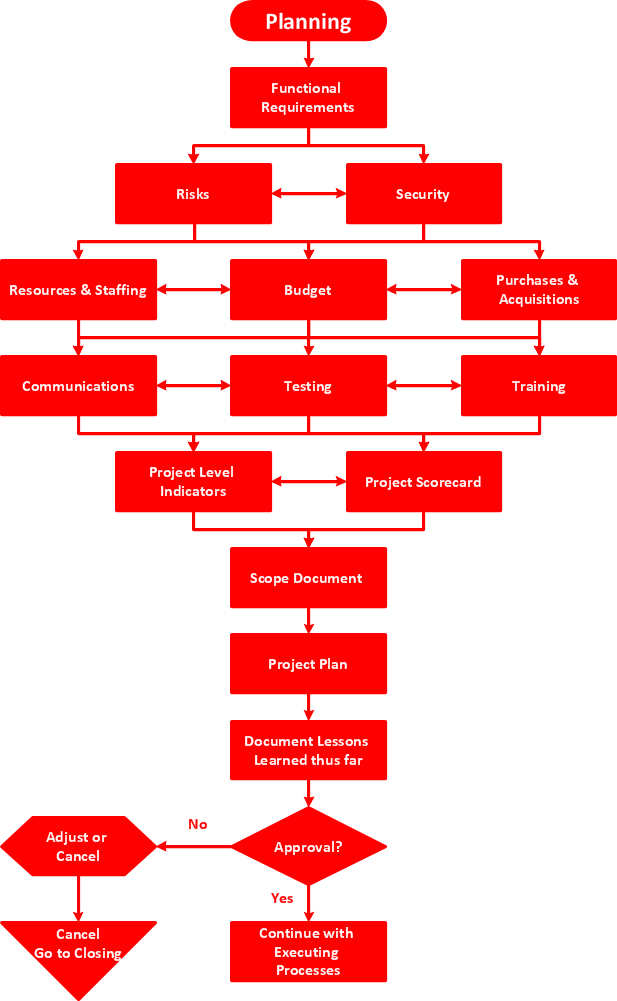 Picture: TQM Diagram — Professional Total Quality Management
Related Solution:
A flowchart is a simple but very functional tool when it comes to understanding a workflow or to removing unnecessary stages from a process. When drawing flowcharts, keep in mind that there are four common types of flowcharts, like document flowcharts and data flowcharts that show control over a data or document flow over a system. To show controls on a physical level, use system flowcharts. In addition, to show controls in a program, you can draw a program flowchart. This flowchart diagram represents the piece of an article editing process, that involves the author and editor. It was created using the Basic Flowchart notation that consists from the basic flowchart symbols. The start and the end of the process are indicated with "Terminator" symbols. The "Process" symbols show the action steps consisting from making edits and searching for a compromise, when the author does not agree with the suggestions of the editor. The "Process" symbol is the general symbol in process flowcharts. The "Decision" symbol indicates a branching in the process flow. There are two branches indicated by a Decision shape in the current flowchart (Yes/No, Disagree/Agree). This basic flowchart can be used as a repeating unit in the workflow diagram describing the working process of some editorial office.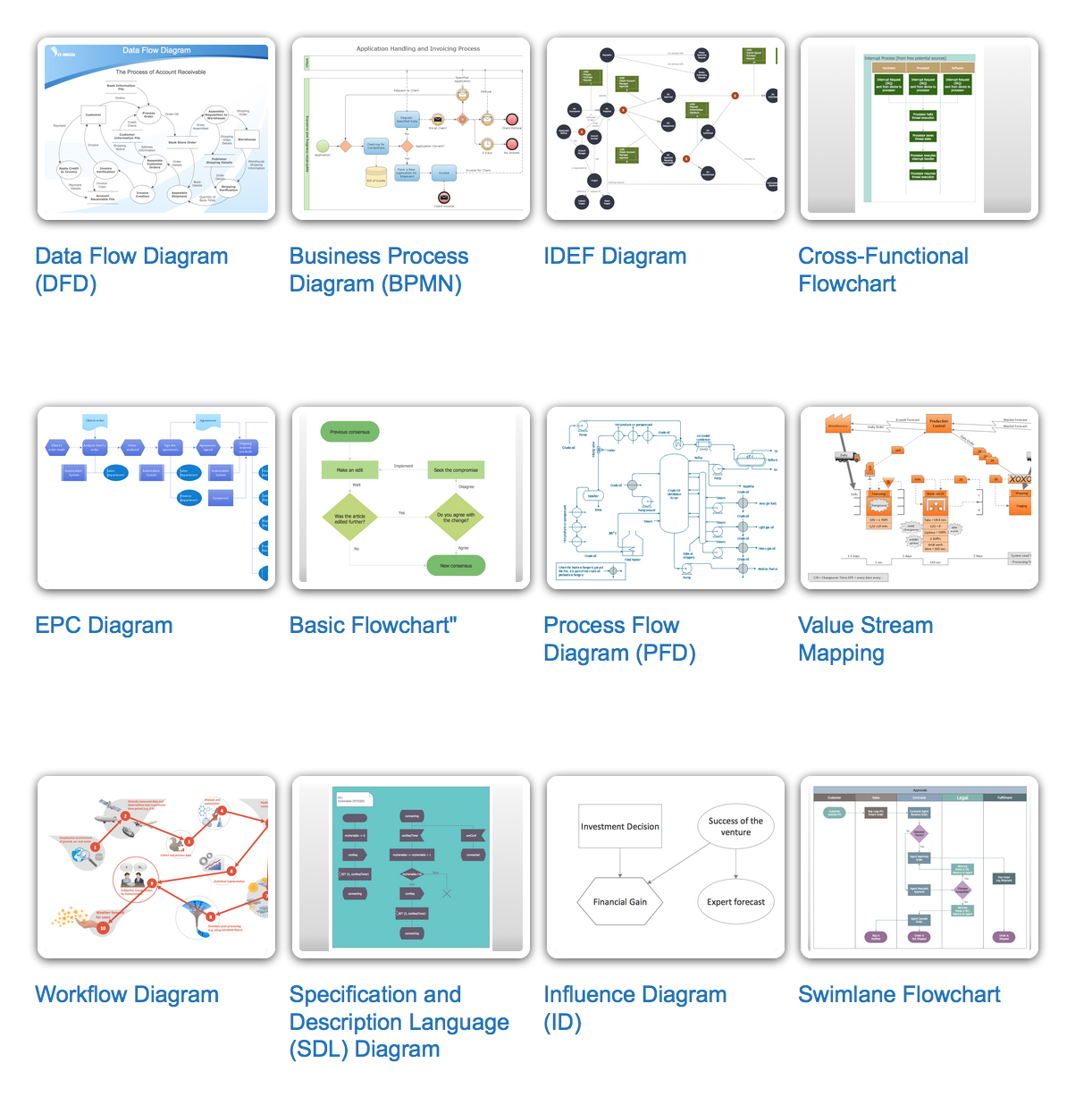 Picture: Types of Flowcharts
Related Solution: