Sales Dashboard - Access Anywhere
Sales Dashboard Solution
ConceptDraw DIAGRAM is a software for making BI dashboards that provide effectiveness to your enterprise. The Sales Dashboard Solution allows managers to use live data to drive dashboards that show company performance in a wide variety of graphs. The clean and dynamic dashboard objects are driven by data files, and are updated automatically as the data changes. Dashboards allow you to capture and report specific data points from each department within the organization, thus providing a "snapshot" of performance.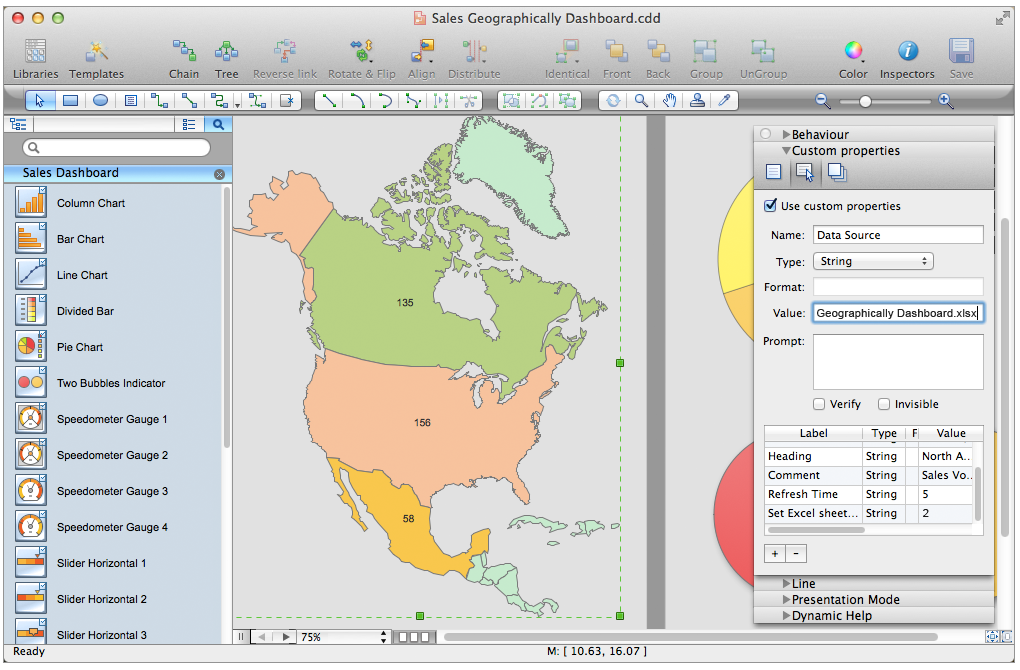 Pic. 1. Sales Dashboard - Design Elements for mac
FOUR RELATED HOW TO's:
System administrators of the whole world successfully use the Active Directory Domain Services. ConceptDraw DIAGRAM offers the Active Directory Diagrams Solution from the Computer and Networks Area with powerful drawing tools developed specially for all specialists which need create various active directory domain diagrams in their work activity.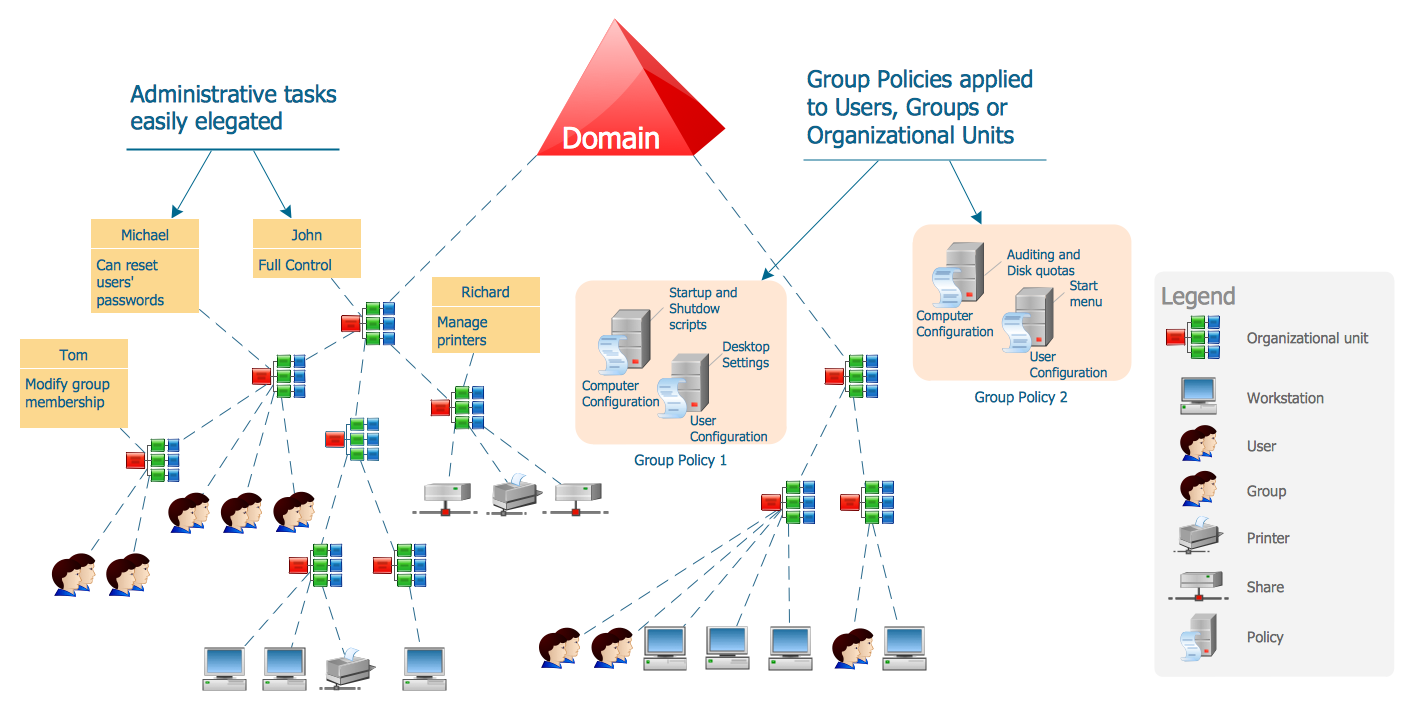 Picture: Active Directory Domain
Related Solution:
Project Management Trends. Status report presentation tool for remote teams, using Skype to collaborate on project objectives.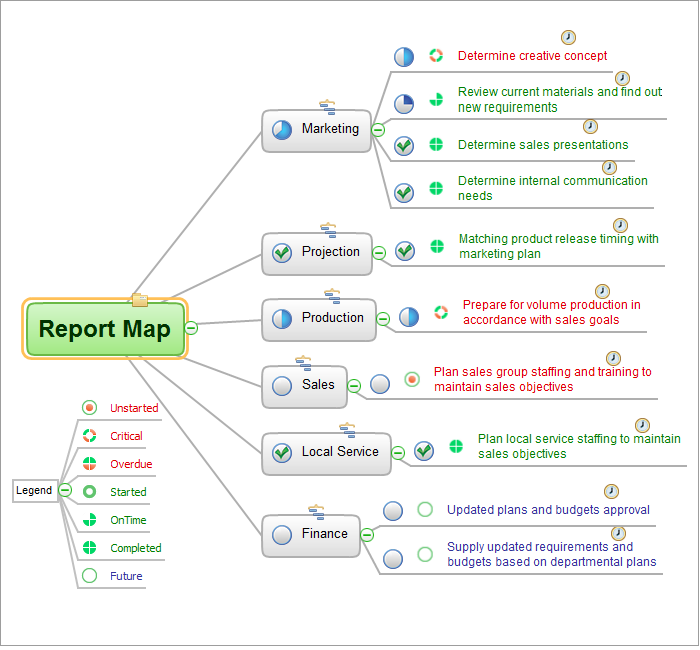 Picture: How To Hold Project Collaboration via Skype
Related Solution:
Structured-systems analysis and design method uses data flow diagrams to represent the process of data flowing through a system. Talking about this might be useless without a proper example of DFD for online store (Data Flow Diagram). This DFD example shows all the distinctness that a diagram can bring into a scattered data structure. Data flow diagrams are used to show how data is processed within some business processes. Making DFD is a common practice for business process modeling and analysis. This diagram represents the online store business flow. It describes inputs and outputs within online selling process and depicts the interactions between its participants. This DF diagram can be used by system analysts to create an overview of a business, to study and discover its inherent strengths and weak points.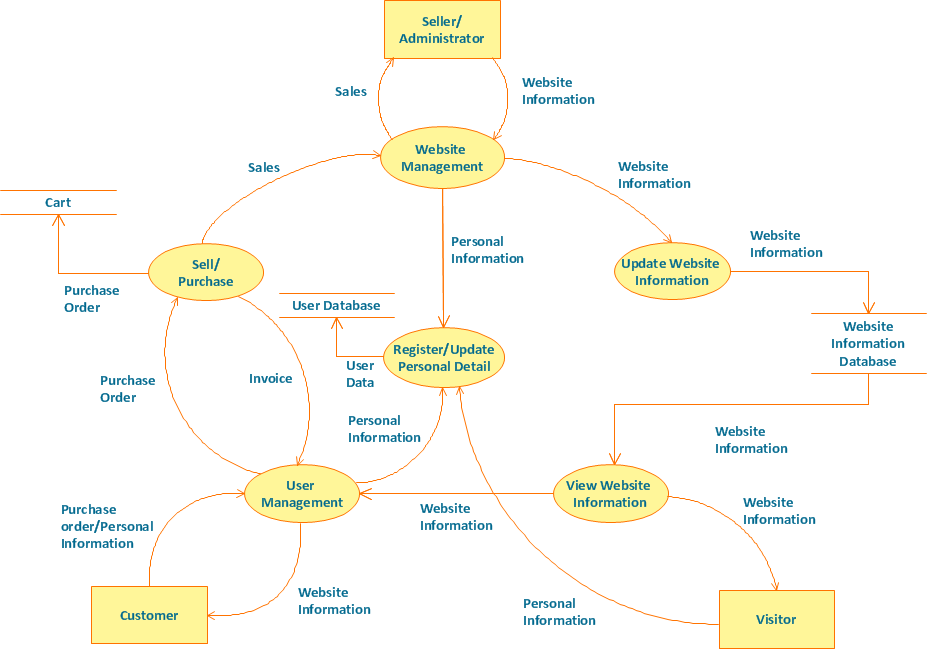 Picture: Example of DFD for Online Store (Data Flow Diagram)
Related Solution: