How To Share a Presentation?
Share presentations via Skype
The convenient way to share presentations is Remote Presentation for Skype solution and ConceptDraw MINDMAP software. Your mindmap can be presented via Skype, and each participant receives a copy of the presentation materials automatically.
ConceptDraw MINDMAP has the ability to present plenty document types such as Microsoft® Word®, Microsoft PowerPoint®, Microsoft Project®, MindManager's files and number of mindmaping formats.
For example, you might use a Microsoft PowerPoint presentation to update your remote team on the current status of a project. PowerPoint slides contain notes for extra details. You can import PowerPoint presentation to MINDMAP and fire up a Skype conference call with the team. Details about each slide shows when using 'Notes' icon, so you one can get additional during the presentation.
Sample 1. Assigned tasks for designer
Assigned tasks for designer mind map sample is created using ConceptDraw MINDMAP mind mapping software. This mind map example helps to learn how to use Skype presentation sharing for team focusing on project details.

Use this mindmap example for implementation of solution Remote Presentation for Skype from ConceptDraw Solution Park.
---
See also Samples:
THREE RELATED HOW TO's:
Using Skype for Business will let you control teams and deliver information worldwide in a real-time. This is an important tool for everyday work.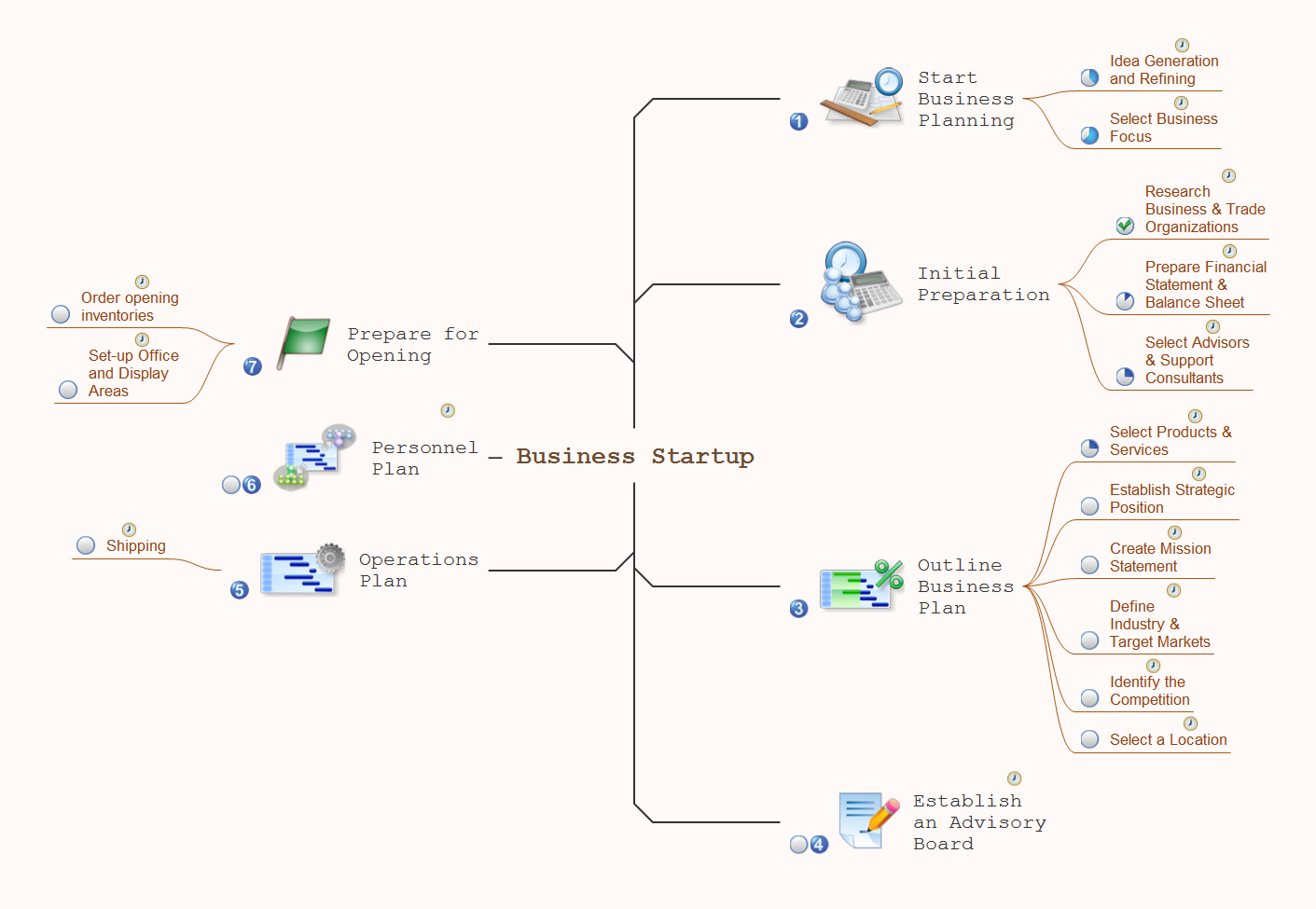 Picture: How To Use Skype for Business
Related Solution:
As restaurant industry is growing rapidly nowadays, researches show that almost half of the adults have worked in a restaurant or a cafe. Moreover, many of them dream to start their own someday. Unfortunately, it takes a lot of time to write a business plan and to find a great location, although some know how to create a restaurant floor plan in minutes or how to plan budget effortlessly. Hiring employees can also cause a lot of headache, but this is crucial for further success, because every guest comes to restaurant for a good service and delicious food. It is also worth noting that restaurant concept is also important, because it defines target audience and influences the menu. This diagram represents the floor plan of an ongoing sports-theme establishment - restaurant, cafe, or other food service. A number of widescreen monitors installed along the perimeter provide visitors the opportunity to follow the course of a match from anywhere in the dining room of restaurant or cafe. The most of sports fans believe that food and alcohol is a big part of any sports show. That is why the dining room takes the most space - almost 60% of the total establishment space. Nearly all sports fans consume beverages while watching sports - beer, soda or water at least. Thus, the restaurant floor plan designers added a large lavatory there. Moreover, project developers considered unnecessary the gender division of such delicate place - perhaps they guess that only men are watching football, or believe that alcohol will eliminate the most of gender differences.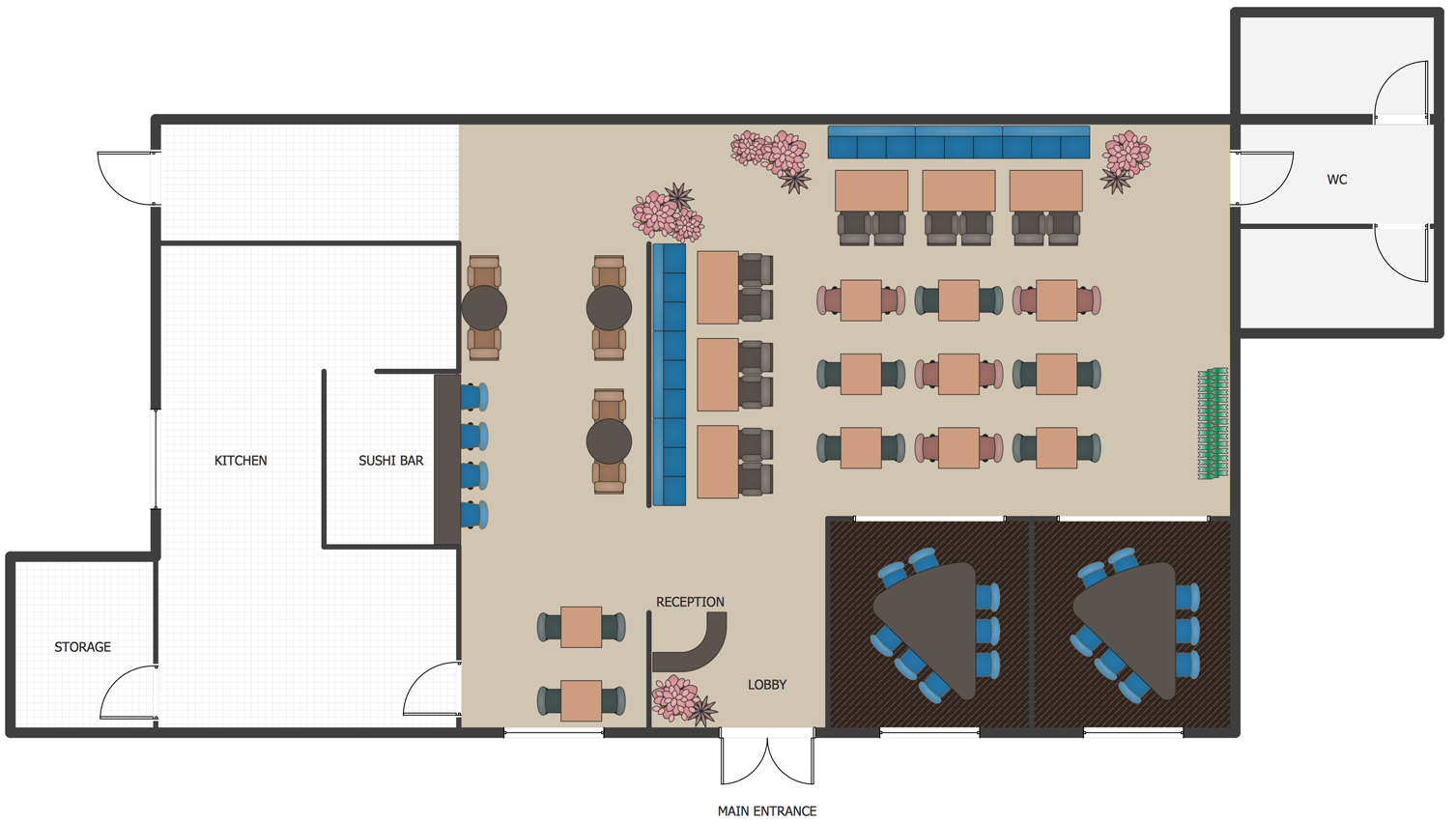 Picture: How To Create Restaurant Floor Plan in Minutes
Related Solution:
Collaborative Project Management via Skype is an ideal tool for project teams who need to master a growing project complexity.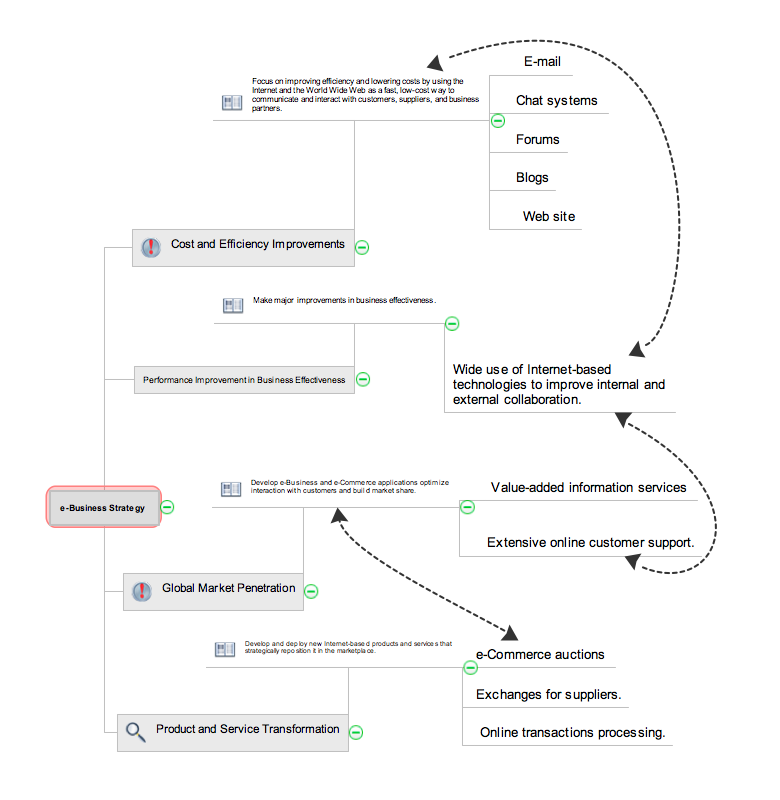 Picture: How To Implement Collaborative Project Management
Related Solution: