Organizing Your Ideas with MINDMAP & Evernote
ConceptDraw MINDMAP
Capture What You Think, Do What You Plan
ConceptDraw MINDMAP with the new Note Exchange solution allows to organize your ideas with MINDMAP and Evernote. With the launch of Evernote Business in December 2012 you will be able to use our Note Exchange solution to share mindmaps and attached data across your entire organization. You have competitive advantage for fast distributing strategic ideas on your company now.

Pic 1. Mindmap - Weekend to-do list.
Plan and organize your weekend in ConceptDraw MINDMAP ; send it to Evernote with a single click so you can carry with you for reference.
---
See also Samples of mind maps:
THREE RELATED HOW TO's:
A cozy atmosphere is crucial for the success of any cafe or restaurant. To provide it, you should use restaurant floor plan software at the stage of design. If your establishment is located conveniently and has a harmonic atmosphere inside it, this is bound to be a success. This sample Restaurant floor plan illustrates the possibilities of ConceptDraw solution for Cafe and Restaurant plans. It represents the location of the restaurant's main hall with its furnishing as well as a plan of kitchen and toilets. Generally, Cafe and Restaurant Plans solution has a big set vector images of tables, seats, lightening, etc. Using them you will be able to plan the restaurant of your desire with an incredible design and spirit.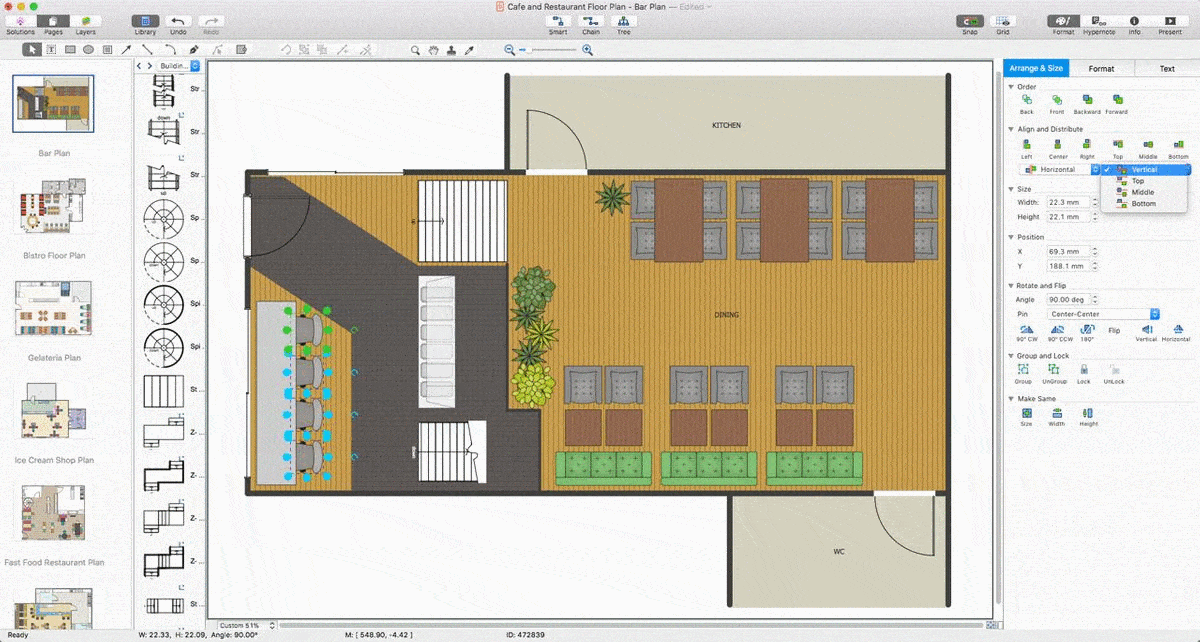 Picture: Restaurant Floor Plan Software
Related Solution:
Presentation tools. A convenient tool to present documents via Skype. Share your desktop, collaborate on documents in real-time and run a web conference one-on-one or one-to-many. A tool for sharing and presenting business documents via Skype. Allows to present Microsoft® Word®, Microsoft PowerPoint®, Microsoft Project® and plenty mindmapping formats.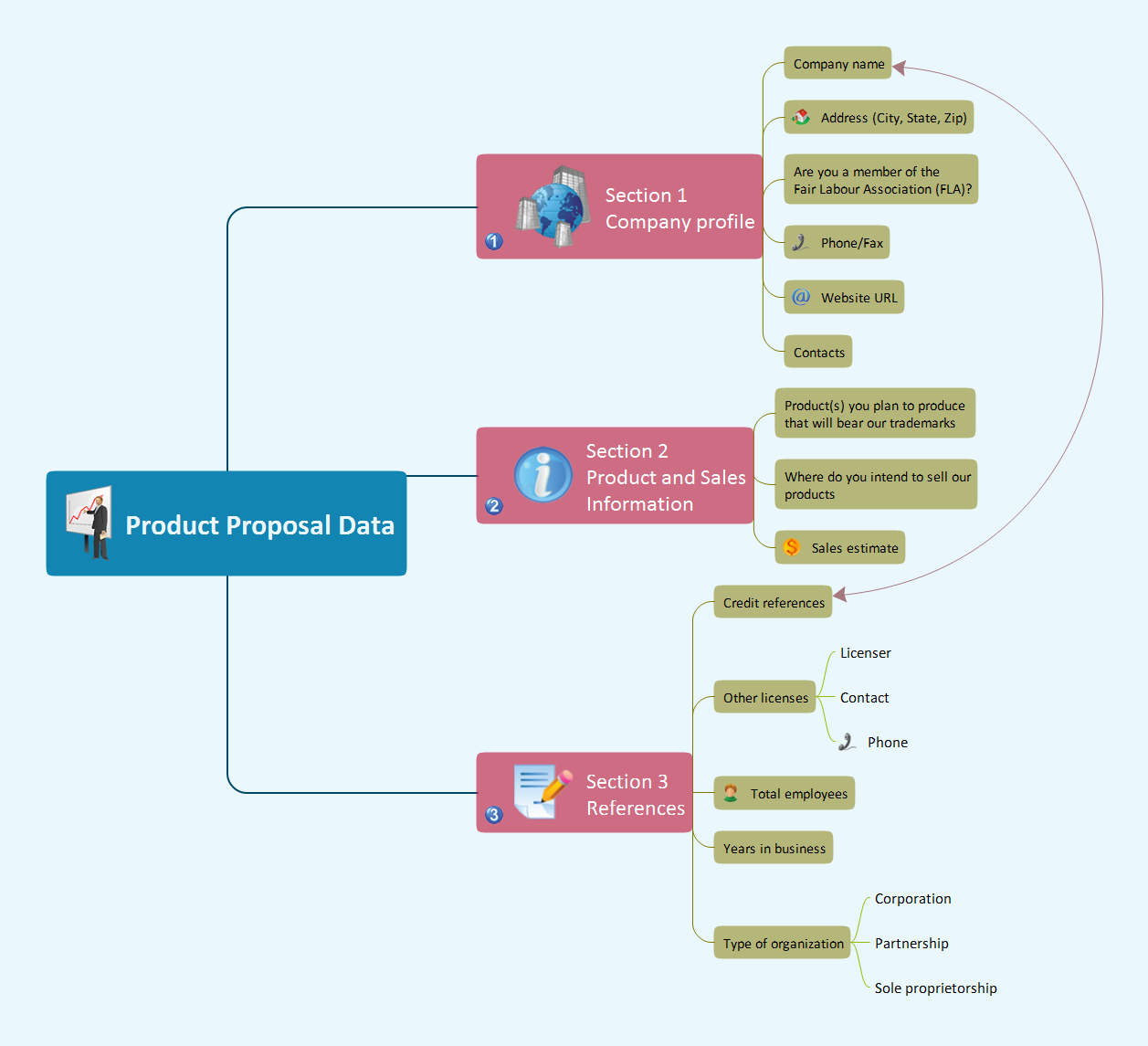 Picture: Presenting Documents with Skype
Related Solution:
How to make great presentation via Skype - It let presenter to control over the slide-show process which plays on each computer of Skype conference call participants synchronously. Another great feature, at the end of presentation each participant of conference call have the copy of presentation document file. It saves in Presentation History folder. Later, its very easy to return back to presentation history and view it again or show for other team.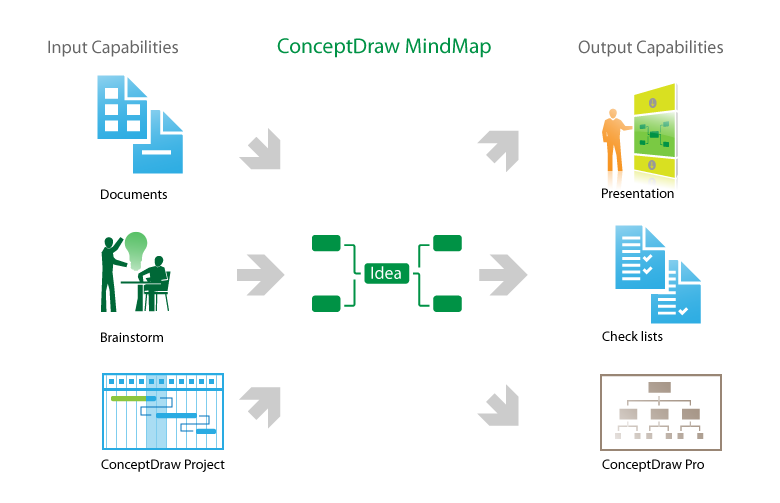 Picture: How to make great presentation via Skype? ...how it works with ConceptDraw MINDMAP?
Related Solutions: