Weekend To-Do List
Collaboration
Being successful in business is about meeting your defined objectives and adapting to changes occurring in the global market. The ability for an organization to successful adapt to a rapidly changing environment leads to continued growth and success. Failure to adapt, leads to stakeholder disappointment and eventually to extinction if an organization cannot adjust to the situation.
Many organizations, who at one time in their history flourished, have been known to flounder because of loss of direction and vision. Keeping an organization moving forward requires strong collaborative team work to transition an organization from one stage to the next in its life cycle. Mistakes in strategy or implementation today are punishing when your team fails to correctly identify an early opportunity. Early opportunities not acted on cease to be success possibilities.
Note Exchange
Note: solution requires ConceptDraw MINDMAP or later.
The Note Exchange solution for ConceptDraw MINDMAP allows you to upload your mind maps to Evernote, and access them anywhere, on any computer or mobile device.
When sending your mind map to Evernote, you can decide to upload a single, or multiple topic(s), an entire branch or branches (topics with subtopics), a whole single page mind map, or the entire file for multi-page documents. The map is sent as an image via email, which you can then access from any computer or mobile device.
You can use the Evernote solution as a daily planner, sending day-to-day tasks from your mind map to Evernote. Thanks to the Note Exchange solution, your to-do mind maps are always with you - you can upload a whole map, or specific parts relating to a certain person, task or meeting - and you can access this information instantly, wherever you are.
Plan and organize your weekend in ConceptDraw MINDMAP ; send it to Evernote with a single click so you can carry with you for reference.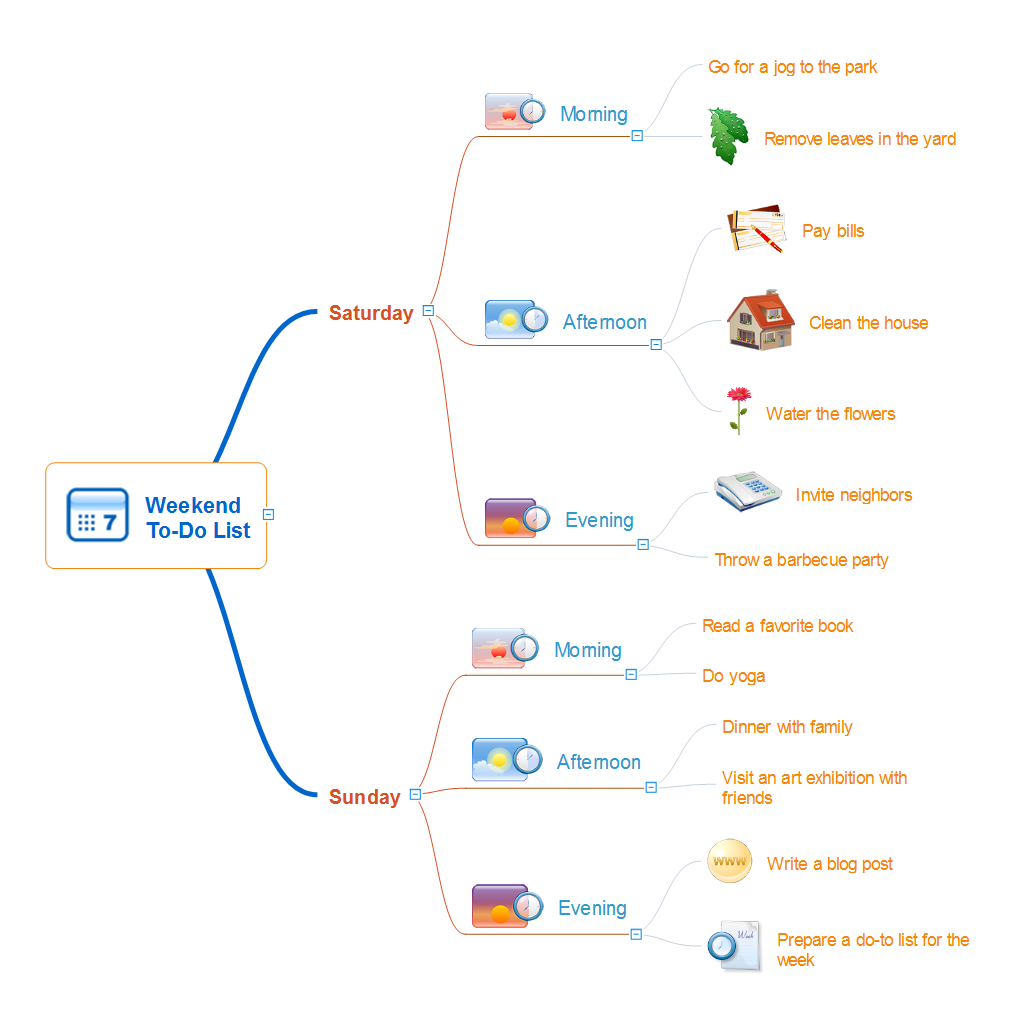 Example 1. Weekend To-Do List
Export to Outline
Weekend To-Do List
Saturday

Morning

Go for a jog to the park
Remove leaves in the yard

Afternoon

Pay bills
Clean the house
Water the flowers

Evening

Invite neighbors
Throw a barbecue party

Sunday

Morning

Read a favorite book
Do yoga

Afternoon

Dinner with family
Visit an art exhibition with friends

Evening

Write a blog post
Prepare a do-to list for the week
The Benefits for ConceptDraw MINDMAP Brainstorming Software
ConceptDraw MINDMAP is effective for brainstorming, designing mind maps, idea generating, creative and lateral thinking, creativity and problem solving.
ConceptDraw MINDMAP is ideal for team and personal work in Business, Marketing and Project Management.
The libraries with large quantity of vector objects help to illustrate your mind maps and to make them bright, visual and comprehensible.
Use of View Navigator tool lets create presentations from a mind map: you can simply select the map parts you want to present, sequence your slides, and preview the presentation.
ConceptDraw MINDMAP provides wide capabilities of importing and exporting in various formats: Microsoft PowerPoint, Microsoft Word, MS Excel, Mindjet MindManager, image, HTML, PDF file.
THREE RELATED HOW TO's:
A flowchart is a powerful tool for examining processes. It helps improving processes a lot, as it becomes much easier to communicate between involved people, to identify potential problems and to optimize workflow. There are flowcharts of different shapes, sizes and types of flowchart vary from quite basic process flowcharts to complex program flowcharts. Nevertheless, all these diagrams use the same set of special symbols like arrows to connect blocks, parallelogram to show data receiving or rectangles for showing process steps. Basic flowcharts are used to represent a simple process algorithm. A basic flowchart notation consists of rectangles (business processes), arrows (the flow of information, documents, etc.). The same notation is used in items such as the "decision", which allow you to do the branching. To indicate the start of the entire business process and its termination can be used the "Terminator" element. The advantages of Basic Flowchart are simplicity and clarity. With it you can quickly describe the business process steps. Creating of Basic Flowchart does not require any special knowledge, as easily understand by employees with different levels of education and IQ.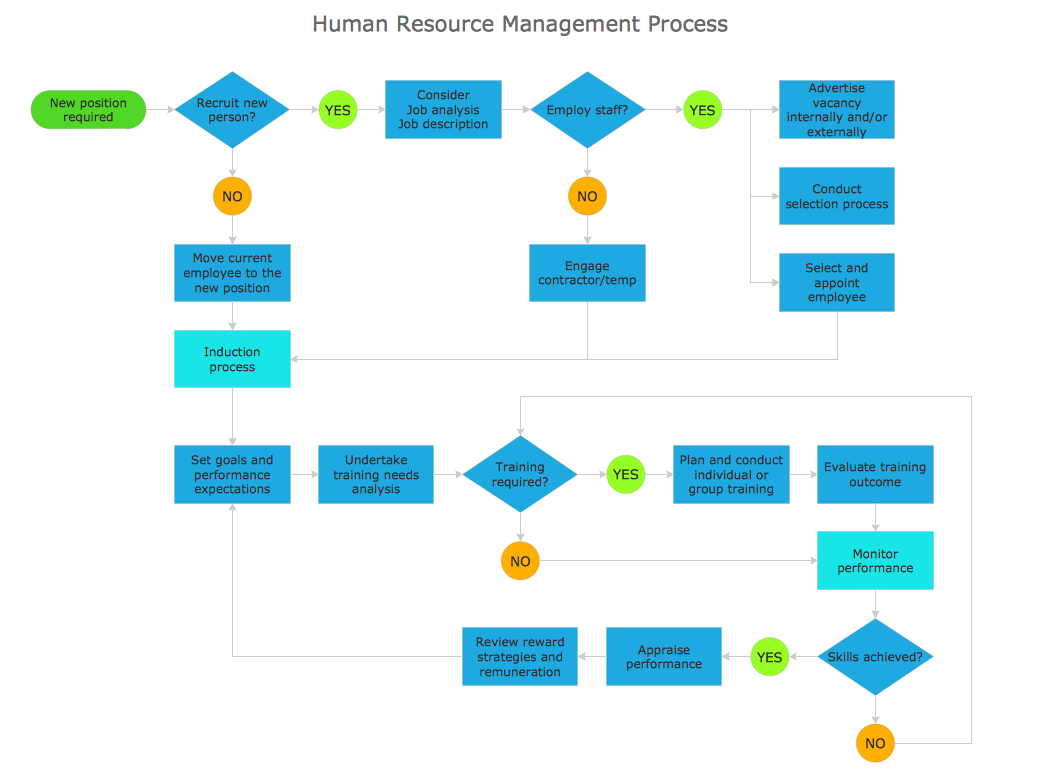 Picture: Types of Flowchart - Overview
Related Solution:
If you want to find a way to understand complex things in minutes, you should try to visualize data. One of the most useful tool for this is creating a flowchart, which is a diagram representing stages of some process in sequential order. There are so many possible uses of flowcharts and you can find tons of flow charts examples and predesigned templates on the Internet. Warehouse flowchart is often used for describing workflow and business process mapping. Using your imagination, you can simplify your job or daily routine with flowcharts. Warehouse flowcharts are used to document product and information flow between sources of supply and consumers. The flowchart provides the staged guidance on how to manage each aspect of warehousing and describes such aspects as receiving of supplies; control of quality; shipment and storage and corresponding document flow. Warehouse flowchart, being actual is a good source of information. It indicates the stepwise way to complete the warehouse and inventory management process flow. Also it can be very useful for an inventory and audit procedures.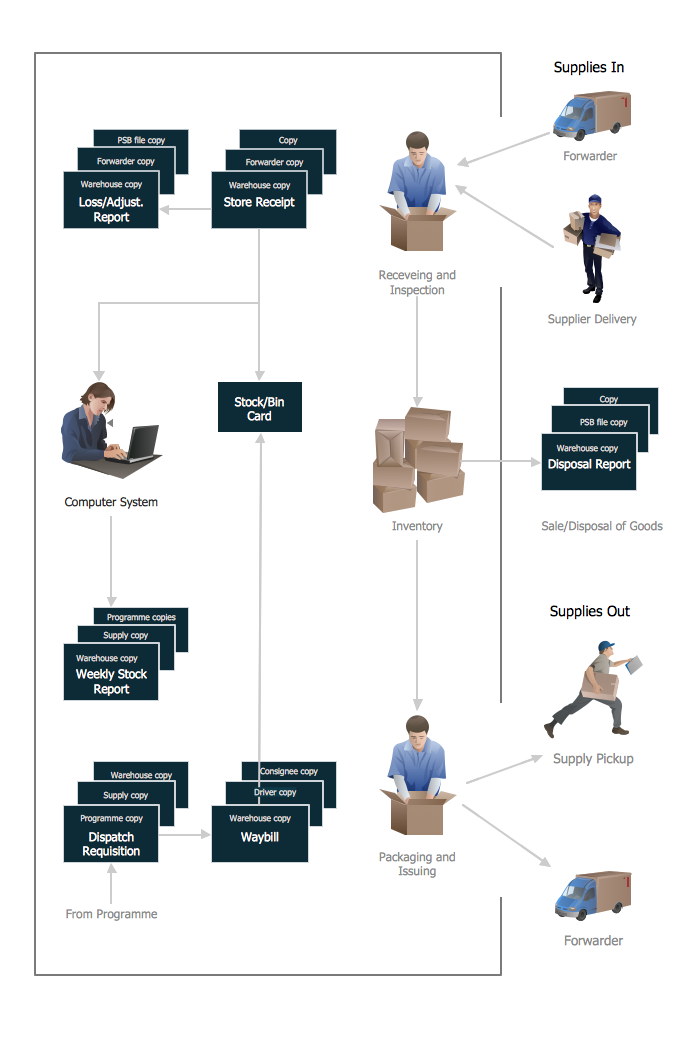 Picture: Flow chart Example. Warehouse Flowchart
Related Solution:
This sample was created in ConceptDraw DIAGRAM diagramming and vector drawing software using the Flowcharts solution from the Diagrams area of ConceptDraw Solution Park. A Flowchart is a graphically representation of the process, algorithm or the step-by-step solution of the problem. The Flowcharts have one or more starting and ending points. The geometric figures on the Flowcharts represent the steps of the process and are connected with arrows that show the sequence of the actions.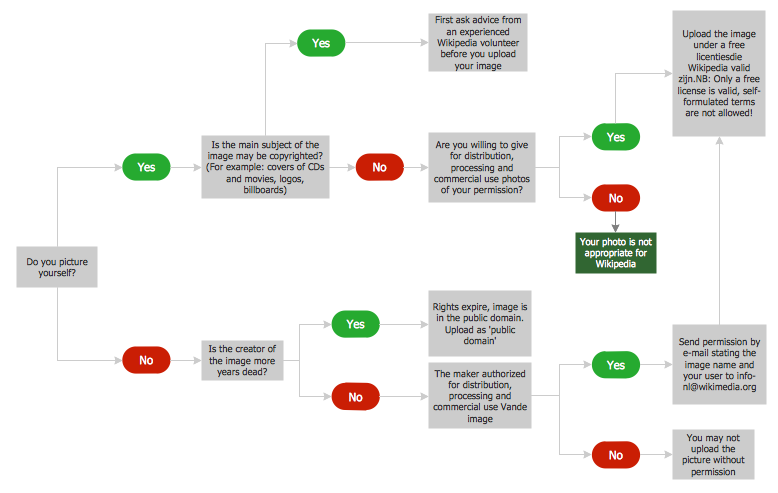 Picture: Horizontal Flowchart
Related Solution: