How to Prepare for a Presentation
Presentation
ConceptDraw MINDMAP is a software for creating professional-looking presentations. You can effectively generate, change, and update your presentation according to your needs.
Adding new slides and pages, and viewing final document is intuitively simple.
Choose the most suitable slides for the presentation on the Slide Navigator and start presentation
When you are timeless to prepare a presentation, you have ability to use the default presentation.
You can create several mind maps on different pages, and it is possible to select slides from these pages for presentation
See also Videos:
---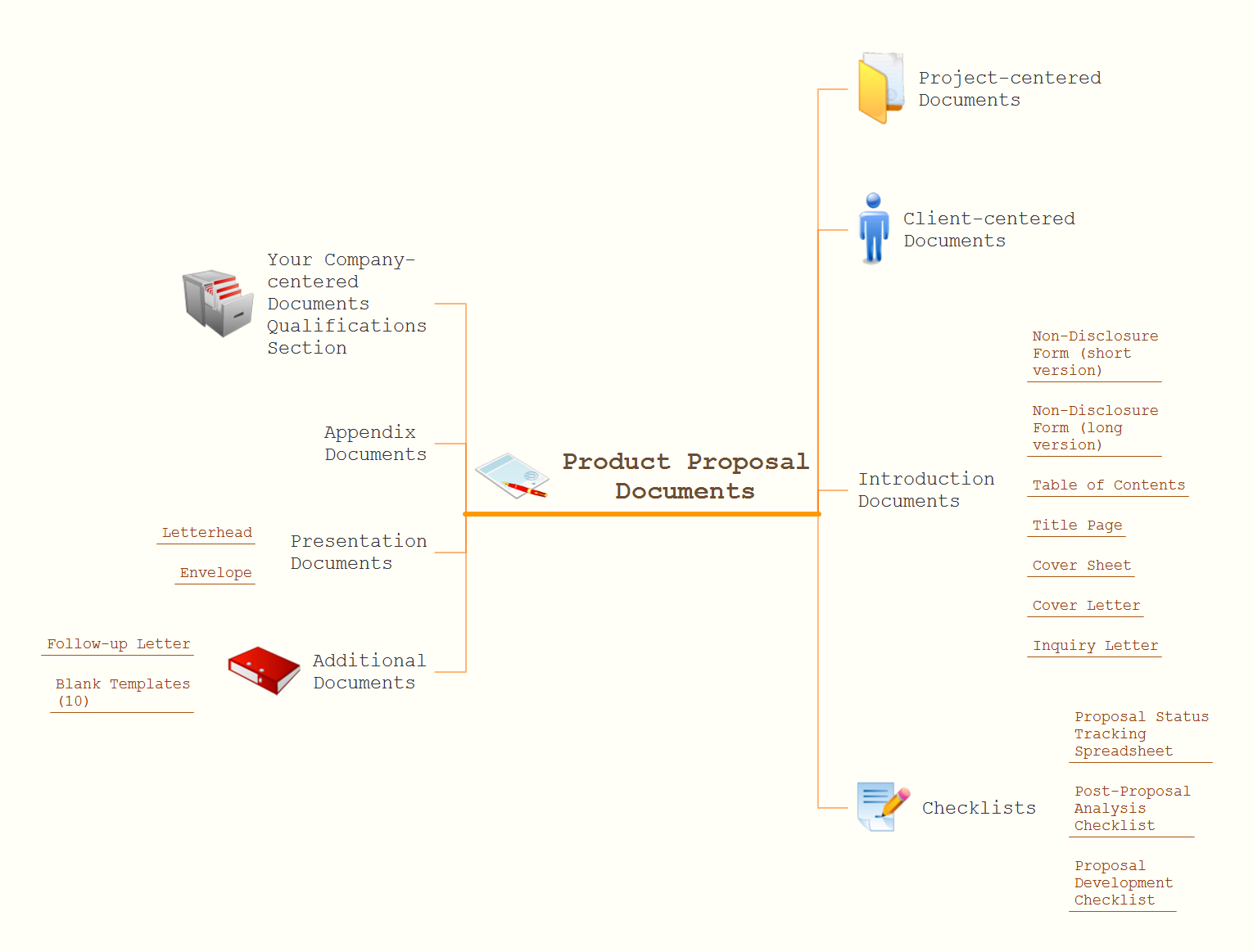 Sample 1. Mindmap presentation - Product proposal documents expanded.
Presentation Exchange solution extends ConceptDraw MINDMAP software with the ability to import presentations from Microsoft PowerPoint, as well as enhancing its existing presentation capabilities.
With the Presentation Exchange solution you can easily extract the content from a PowerPoint presentation to see how it all fits together in a single view. You can review slide content, see how the slides support one another, and refine the story.
THREE RELATED HOW TO's:
ConceptDraw MINDMAP with the new Note Exchange solution allows users to use mindmap notes from anywhere using powerful Evernote technology.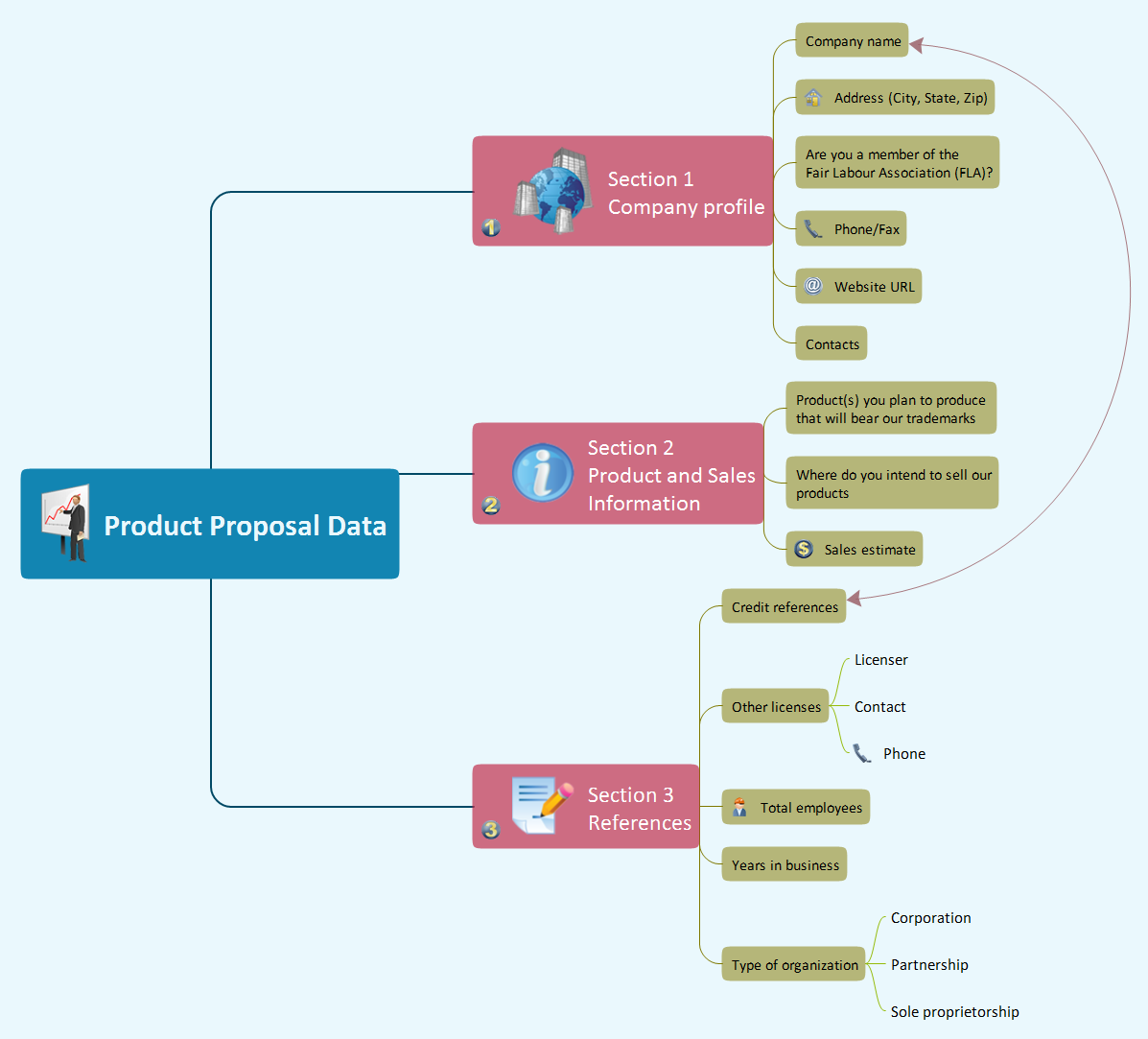 Picture: Using Evernote with a Mind Map
Related Solution:
ConceptDraw MINDMAP - an excellent tool for exporting mind maps to PowerPoint to visualize and presenting your project. You can simply generate, change, update your mindmap and then make a presentation in PowerPoint.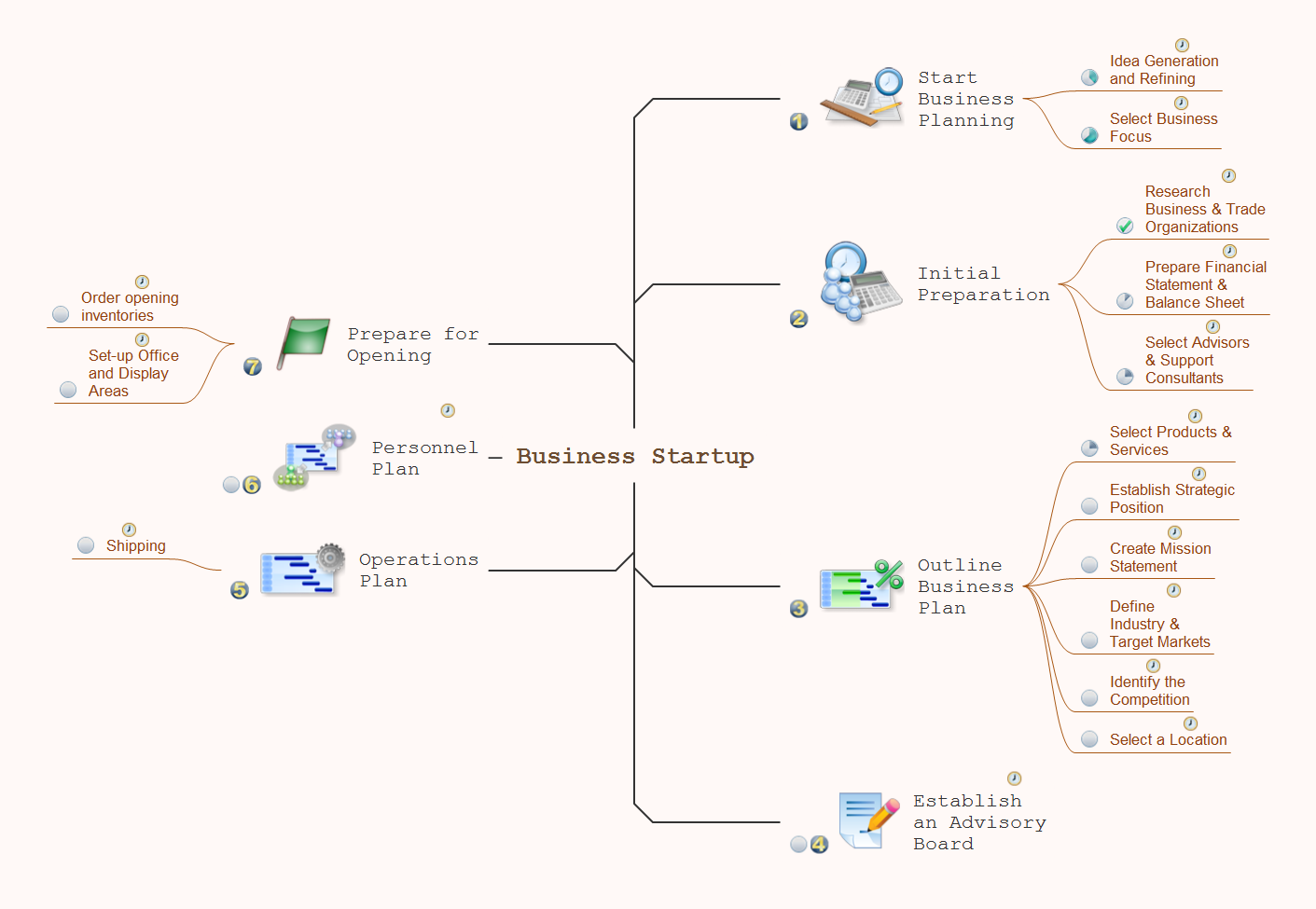 Picture: How To Do A Mind Map In PowerPoint
Related Solution:
Professional Mind Mapping. ConceptDraw MINDMAP professional software to create documents. Mac and PC compatible. MS Office Exchange Solutions. Skype Collaboration. Presentation Tools.
Picture: One formula of professional mind mapping :input data + output data + make great presentation
Related Solution: