How to Design a Garden
You are landscape designer and dream about powerful drawing software to quickly represent your design ideas on the screen and on the paper? Each time you ask yourself a question "How to design a garden fast and easy?". You want to automate creating of landscape and garden plans? ConceptDraw DIAGRAM diagramming and vector drawing software extended with Landscape & Garden Solution from the Building Plans Area will help you!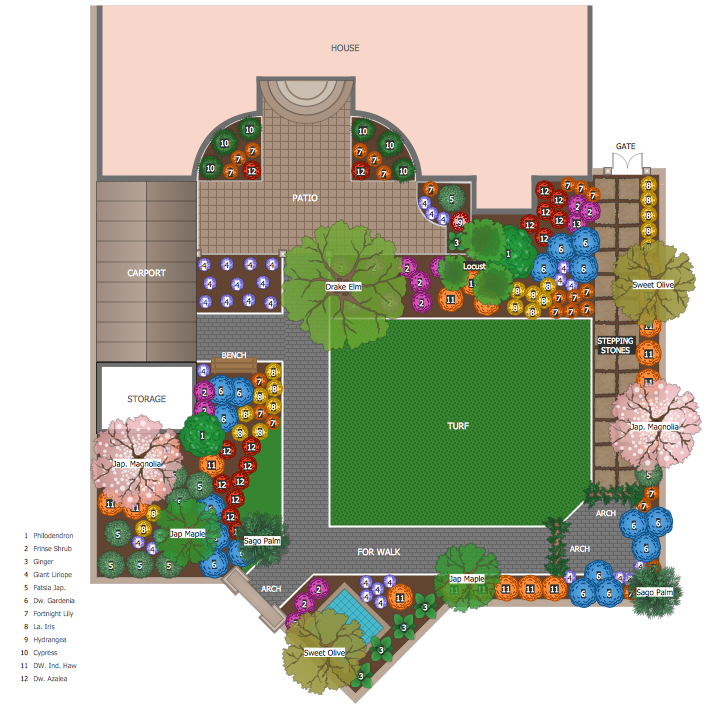 Example 1. How to design a garden?
How to design a garden in ConceptDraw DIAGRAM It's very easy. You need:
create new document,
drag the desired vector shapes from the numerous libraries of Landscape & Garden Solution and arrange them,
you can also use the objects from the other solutions, to add for example the house on your plan,
you can add the legend to explain the applied symbols, if needed.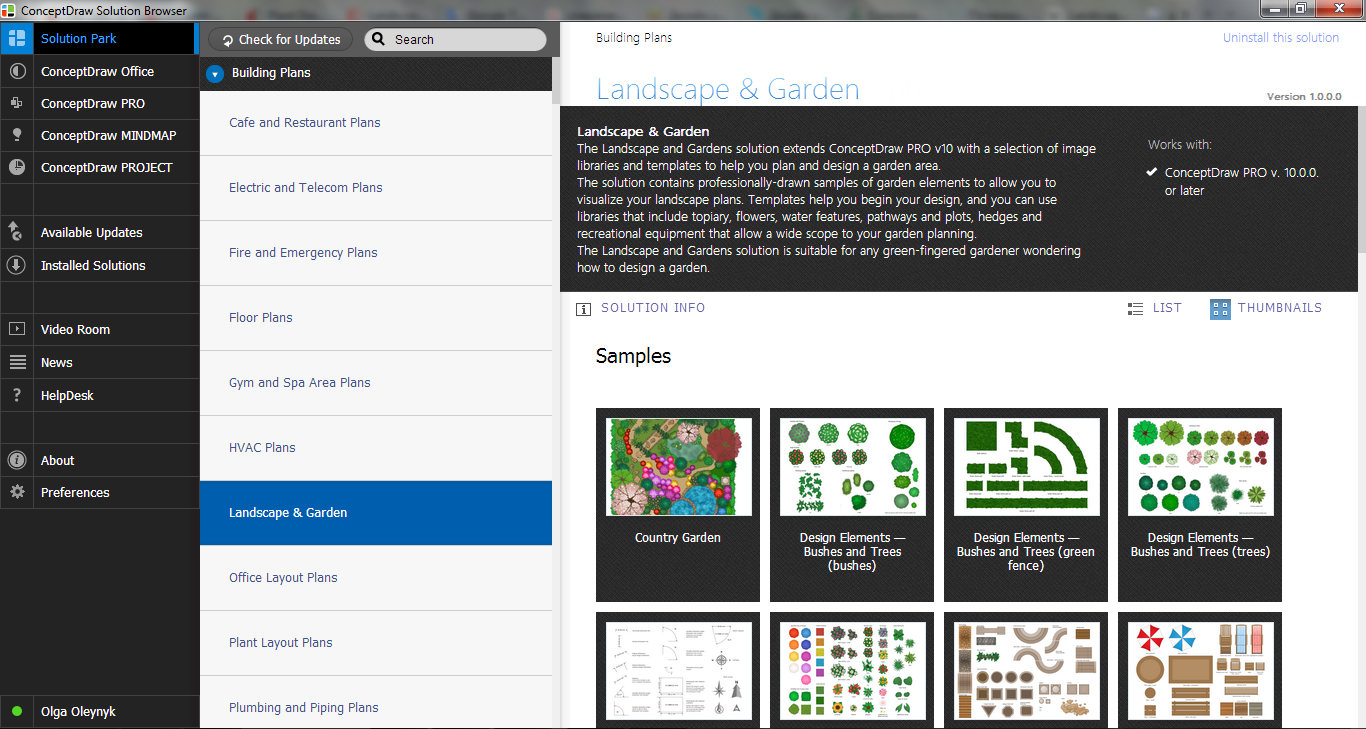 Example 2. Landscape & Garden Solution in ConceptDraw STORE
Another way of easy drawing is to start with one of predesigned samples offered in ConceptDraw STORE.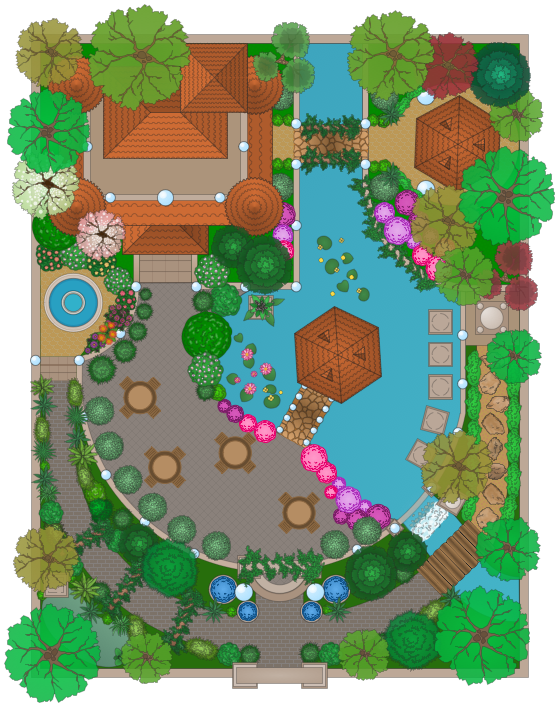 Example 3. Moresque Garden
This sample was created in ConceptDraw DIAGRAM using the Landscape & Garden Solution and shows the detailed design plan for the garden in moresque style, with all plants, trees, flowers and ponds. This sample was included in Landscape & Garden Solution, you can find and use it from ConceptDraw STORE. An experienced user spent 25 minutes creating this sample.
Now you know how to design a garden in ConceptDraw DIAGRAM software quick and easy. Draw your design plans with pleasure using the Landscape & Garden Solution for ConceptDraw Solution Park.
All source documents are vector graphic documents. They are available for reviewing, modifying, or converting to a variety of formats (PDF file, MS PowerPoint, MS Visio, and many other graphic formats) from the ConceptDraw STORE. The Landscape & Garden Solution is available for all ConceptDraw DIAGRAM or later users.
FOUR RELATED HOW TO's:
Use the Basic Diagramming Solution from the Universal Diagramming area of ConceptDraw Solution Park to easy create simple forms, questionnaires, survey forms, registration and application forms, etc.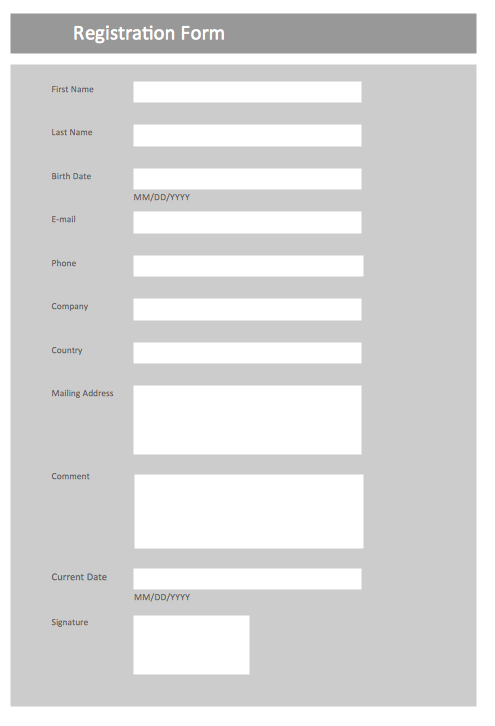 Picture: Form Maker
Related Solution:
Architectural drawing allows to show the location of a building or ensemble of buildings on the ground, indicating the cardinal points. For centuries, people had been studying architecture in universities to learn how to draw building plans and now everyone can do it easily just using appropriate software. While developing the building plan, its graphic part, you can display the part of the floor or the entire floor of a building with an indication of the exact location of the drawn premise. Small-sized apartments does not restrict the advanced interior design opportunities. Here is a detailed and precise floor plan of a pretty small apartment. A furniture objects are added to show possible interior of this home. This plan can be used to help somebody with a floor layout and furniture arrangement. Having this floor plan in a pocket while shopping would be useful to check if there is enough rooms for a new furniture.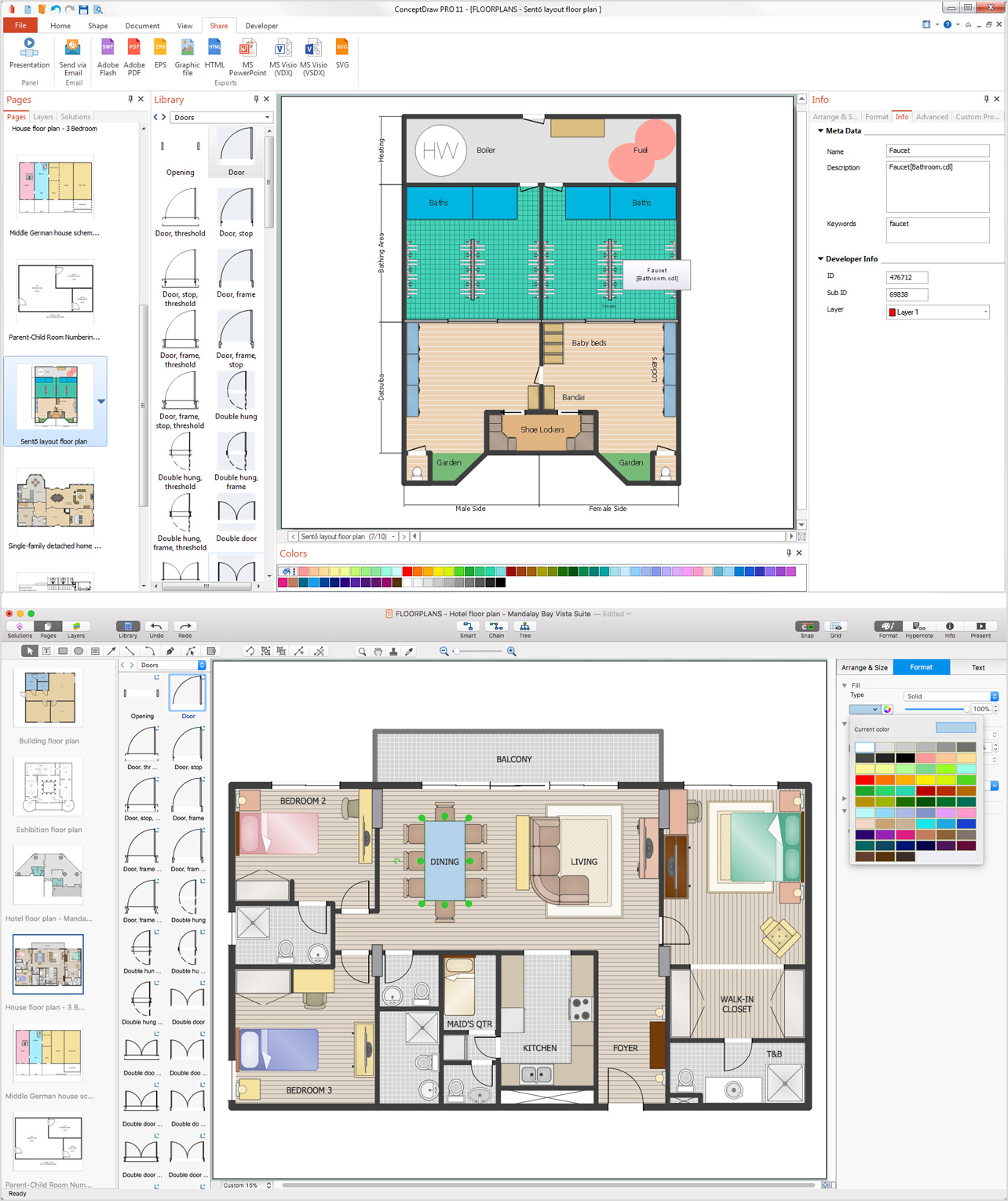 Picture: How To Draw Building Plans
Related Solution:
Electrical plan is a document that is developed during the first stage of the building design. This scheme is composed of conventional images or symbols of components that operate by means of electric energy. To simplify the creation of these schemes you can use house electrical plan software, which will not require a long additional training to understand how to use it. You only need to install the necessary software ant it's libraries and you'll have one less problem during the building projection. Any building contains a number of electrical systems, including switches, fixtures, outlets and other lightening equipment. All these should be depicted in a building electrical plans and included to general building documentation. This home electrical plan displays electrical and telecommunication devices placed to a home floor plan. On the plan, each electrical device is referenced with the proper symbol. Electrical symbols are used for universal recognition of the building plan by different persons who will be working on the construction. Not all possible electric symbols used on a certain plan, so the symbols used in the current home plan are included to a legend. The electrical home plan may be added as a separate document to a complete set of building plans.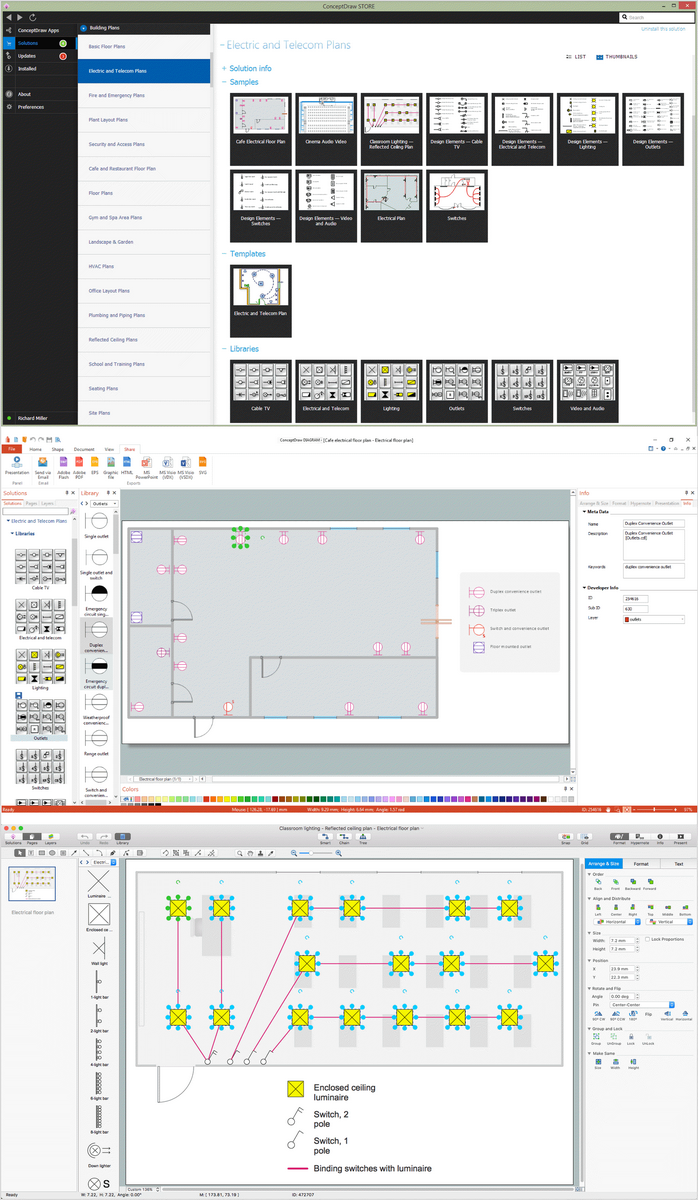 Picture: How To use House Electrical Plan Software
Related Solution: